November 11th is a busy day on the music scene, especially with the much anticipated new releases coming from female performers on the rise such as Julia Michaels, Lous and The Yakuza and Yuna. Additionally the much talked about soundtrack for the Black Panther Wakanda Forever featuring the lead comeback single from Rihanna is out today and available for streaming.
With autumn proving to be an exciting season for new music starting with Taylor Swift to Tove Lo and Drake, we are focusing on today's new releases coming from Julia, Lous, and Yuna – (OUT TODAY!). A few of our thoughts plus take a listen: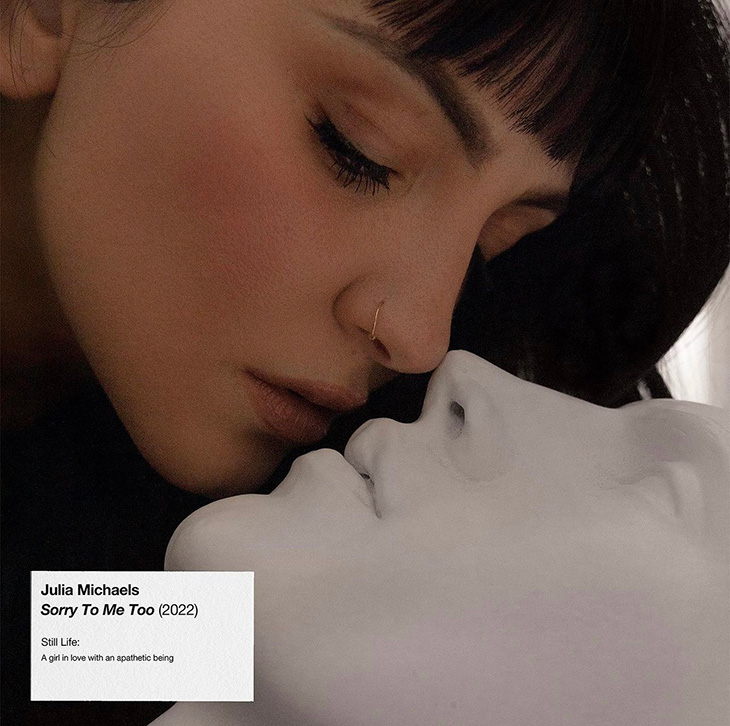 JULIA MICHAELS (DSCENE's November 2022 cover star) is back with a new solo single "Sorry To Me Too", coming as the first chapter leading us into the eagerly awaited new album by the singer / songwriter. Michaels who has massive solo hits under her belt such as "Issues" with over 1 billion plays and counting is also one of the most in demand and prolific writers in the past decade. Julia claims writing credit on timeless hits such as Justin Bieber's "Sorry", Dua Lipa's "Fever" as well as music from Shawn Mendes, Britney Spears, Gwen Stefani, and Selena Gomez to name a few.
"It means everything to me honestly. I've based my entire artist career around it. I'm not shy to talk about things I'm feeling or going through. I'm grateful to have a fan base that understands me and connects to my music. I know it doesn't appeal to everyone, but I'm grateful to the ones that it does." Julia Michaels talking about authenticity in her exclusive DSCENE magazine interview.
Julia's new track brings us back to what we love Julia for, all encapsulated in a timeless pop tune.
Lous And The Yakuza is one of the most talked about French-speaking singers of the decade, following here critically acclaimed debut album today she releases her much anticipated sophomore "IOTA". After the debut album who received unparalleled international success for an album in French, the eyes of the world were on Lous (born Marie-Pierra Kakoma) awaiting her new music. In the meantime Lous has pre-released singles, including the first drops from IOTA such as the upbeat ballad "Hiroshima" as well as "Monsters" and the first single "Kisé". Inspired by her love of Manga the new 12 track album in addition to "Hiroshima" takes us further into the evolution of Lous while leaving us wanting more new music from the singer. With three singles into the album already, the twelve-track is still promising new hits, standing out for us are the incredibly catch "La Money" but also "Autodefense" and "Stop" featuring Benjamin Epps.
Today Lous is also one of the fashion's favourite it girls, especially loved by Nicolas Ghesquiere at Louis Vuitton, walking the shows for the designer as well as showing up in LV campaigns regularly. Lous also grabbed the recent cover of Vogue Paris, wearing a total look from LV.
Another album we were patiently awaiting was Yuna's "Y5" the album created from previously released 4 mix tape drops (from Y1 to Y4). Yuna comes as one of the most promising fresh R&B acts on the stage. With her soulful music, it is simple to have her music playing around the clock. "Y5" by Yuna collects 17 new tracks from the artist, with hits such as "Pantone 17 13 30" and "Risk It All" already banking millions of stream counts for the indie artist on the rise.
"Y5" while for her fans brings only a few tracks of the brand new music, it is also masterfully taking us into the new chapter for this rising star. Spoiler alert: stay tuned to DSCENE with our exclusive interview and photo shoot with Yuna coming very very soon!