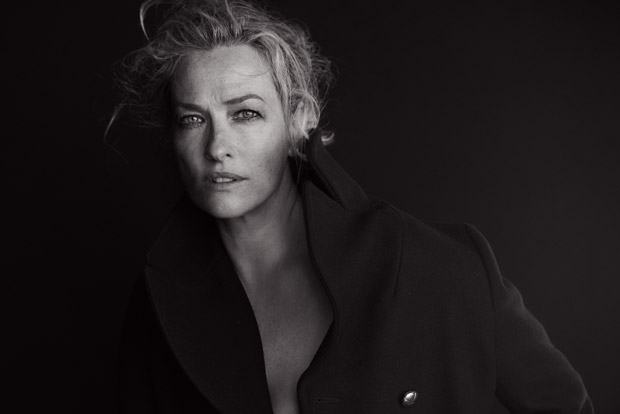 Tatjana Patitz, one of the most famous supermodels from the 90s has passed away at the age of 56. The cause of her passing is still unknown. The news surfaced this morning unexpectedly on the online pages of Vogue magazine.
Patitz mostly stayed out of the spotlight in the past decade, yet remained listed on boards of top modelling agencies and steadily working on major fashion campaigns.
She was represented by top fashion agencies such as Viva Models, d'management Group in Milano, Next Models in LA and The Model Co0p in New York whose agent team has confirmed to media the supermodel's passing. Tatjana's agent Corinne Nicolas has confirmed to CNN the supermodel passed away from breast cancer related issues.
Her final Vogue shoot was captured by legendary fashion photographer Annie Leibovitz, staring Tatjana alongside fellow 90s supermodels. Coming from Germany Tatjana was born on March 25th 1966, she has graced multiple covers of Vogue, Elle and Harper's Bazaar Magazine. Alongside her fellow supermodels she sealed her legendary status after appearing in the 90s music video for Freedom by George Michael.
"I was taller than everyone else and, as a child, you want to blend in. I was sort of geeky, not popular with the boys. So it came as a surprise to me at 14 when a local photographer entered me into Elite Models' Look Of The Year contest. One thing lead to another and I went to Paris and shot for French Vogue. By the time I was 18, I was in New York and working all the time," shared Tatjana in her interview for Red Magazine. "It was a fantastic time, because everyone was unique. If somebody wanted to work with one of us, they'd wait until that girl became available. George Michael had seen the supermodel cover of British Vogue (January 1990) and from that the idea was born – putting us five girls into the video. At the time, it was hard to comprehend the effect it would have. Then, much later, you realise it was a huge moment in time," she added talking about her Freedom music video appearance.
Patitz was one of the favourite models of Peter Lindbergh, Herb Ritz and Bruce Weber as well as Anna Wintour.