The fashion industry has always been a playground for the bold and experimental. From grunge to minimalism to maximalism, we've seen it all. But the latest trend to hit the runways and the streets is something entirely new: puffy, pillowy, and blown-up clothing. At first glance, it may seem odd to wear clothes that look like they're filled with air or feathers. But the trend has taken the fashion world by storm, with designers and brands showcasing oversized coats, jackets, pants, and even dresses that are as cozy as they are stylish. One of the reasons why the puffy trend has become so popular is its versatility. You can wear it in different ways, whether you want to keep it casual or dress it up. A puffy coat or jacket is perfect for the cold winter months, while a puffy dress or skirt can be worn to a formal event. It's also great for layering, which makes it an ideal choice for transitional seasons. Another reason why this trend has taken off is that it's incredibly comfortable. The puffy, pillowy fabric feels like a warm embrace, which is why it's been embraced by fashion lovers everywhere. It's also a great way to add volume to your outfit without sacrificing comfort.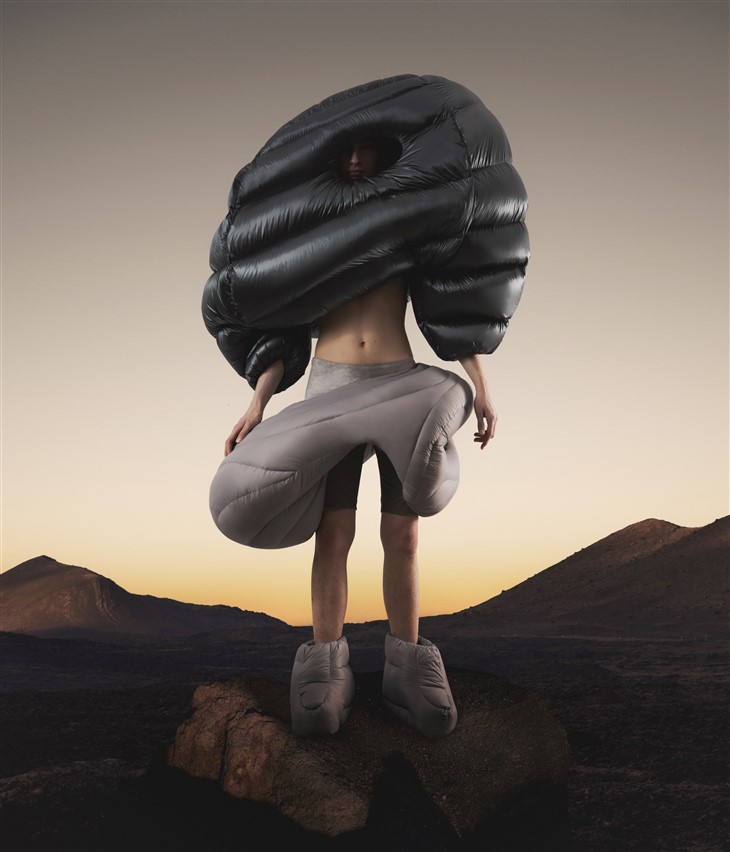 The puffy trend has been seen on the runway and in street style, with celebrities and influencers leading the charge. One of the most notable examples is Rihanna, who wore an oversized puffer jacket from her own Fenty brand to the 2019 Met Gala. The jacket was so big that it required a separate car to transport it to the event. Other designers have also jumped on the puffy bandwagon. Balenciaga's Demna Gvasalia, for example, created a line of oversized puffer jackets that are so large they almost resemble sleeping bags. Similarly, Alexander McQueen showcased a range of voluminous coats that looked like they were made from feathers. And of course, how can we not mention the famous The North Face jacket which is maybe the most popular and approachable one for fashion lovers and admirers of this style.
But it's not just high-end designers who are embracing the trend. Fast fashion brands like Zara, H&M, and Forever 21 have all released their own versions of the puffy coat or jacket. This means that the trend is accessible to everyone, regardless of their budget. Of course, like any trend, the puffy look has its detractors. Some argue that it's unflattering, as it adds bulk to the body. Others say that it's impractical, as the oversized garments can be difficult to move in or store. But for those who love the trend, these criticisms are irrelevant. They're happy to wear what makes them feel comfortable and confident.
There are also environmental concerns surrounding the trend. Many puffy garments are filled with down or feathers, which are often sourced unethically. This has led some designers and brands to turn to alternative materials, such as recycled polyester, to create their puffy garments. Despite these concerns, the puffy trend shows no signs of slowing down. As we head into the fall and winter months, we can expect to see even more oversized coats and jackets on the streets. And with more designers and brands joining in, the trend is only going to get bigger.
So, what's next for the puffy trend? It's hard to say. Fashion is always evolving, and what's popular today may be out of style tomorrow. But for now, the puffy, pillowy look is here to stay. Whether you love it or hate it, there's no denying that it's one of the most talked-about fashion trends of the year. So why not give it a try and see how it makes you feel? Who knows, you may just fall in love with the cozy, blown-up look.