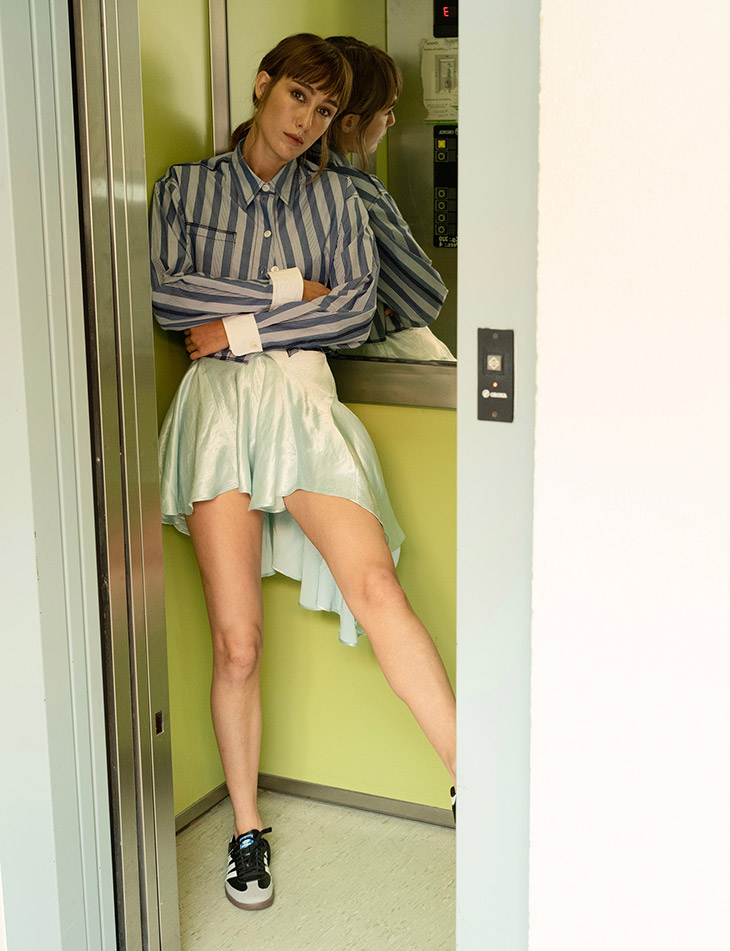 Spanish breakout star Almudena Amor is just getting started. After her critically acclaimed roles in The Grandmother (2021) and The Good Boss (2021), and her recent Goya nomination for Best New Actress, she is set to star in Netflix's upcoming psychological thriller Muted, alongside Aron Piper, Cristina Kovani and Manu Rios. DSCENE Magazine editor Maja Vuckovic talked to the rising star about her career so far, her favorite roles, hobbies, upcoming projects, future plans and much more. Fashion photographer Miquel Cabello captured the accompanying story, featuring styling from Juan Luis Ascanio. In charge of hair styling and makeup was beauty artist Sergio Ovejero.
See more of the session + read full interview below:
Can you tell us a little bit about your background and how you got started in acting?
I started doing theater as a teenager in high school but I didn't start training more professionally until I was 22. During that period I trained in several schools, in physical theater and participated doing short films, music videos or performances. Until 2020 when I had the opportunity to participate in my first two feature films, La Abuela and El Buen Patrón (The Good Boss), with two very good characters. Since then I have been able to dedicate myself to acting and that makes me feel very grateful.
Your new show, Mute, has been highly anticipated. Can you tell us about your character and what drew you to this project?
The truth is that it has been a giant challenge and learning experience. It was the first time I participated in a series, and also with a very complex main character. From the first moment I was fascinated by Ana, she is a character written with great depth, a misunderstood psychiatrist, with a great intelligence, lonely, enigmatic… In short, a combination of characteristics that make her an atypical character. The coldness and emotion clash in her and it is very curious the transformation that she has during the series, a character with whom at first it is difficult to empathize and that you discover little by little.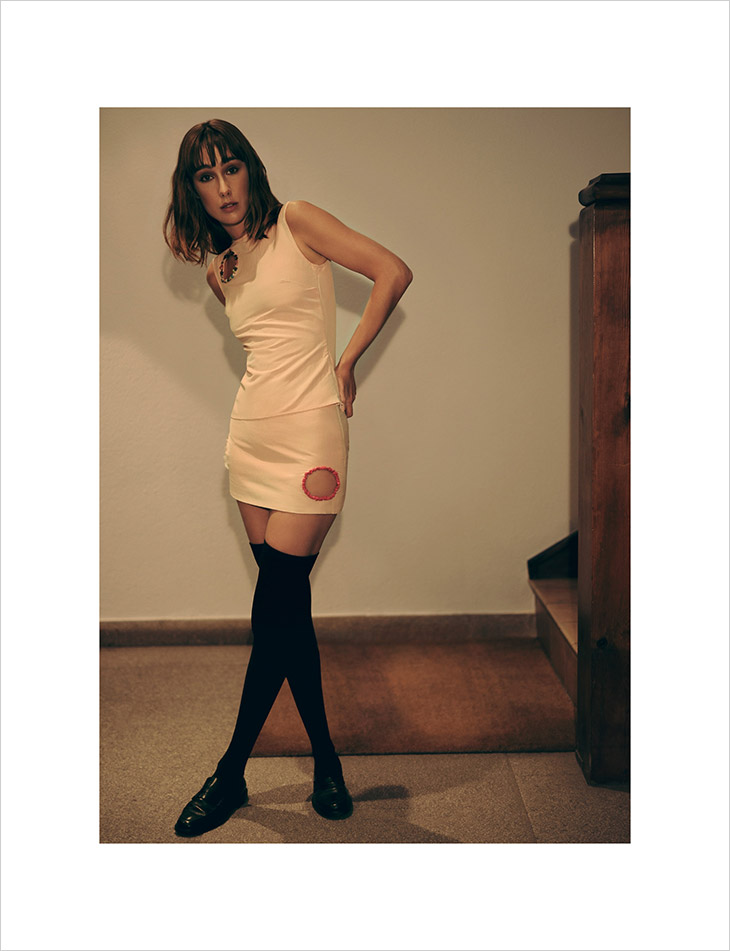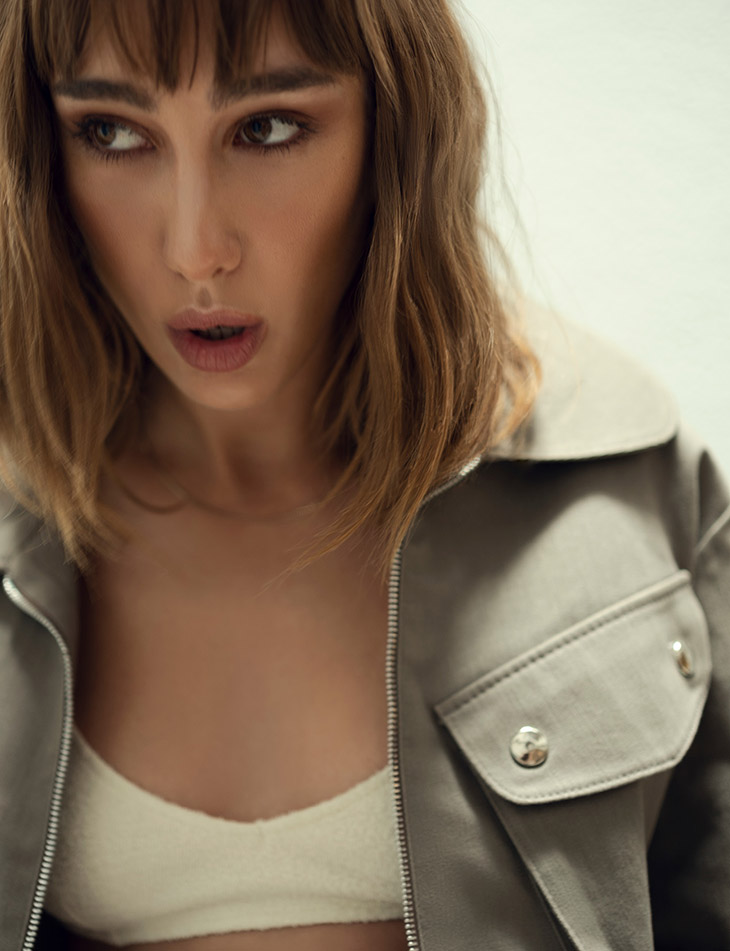 What was it like working with the cast and crew of Netflix's Muted? Were there any challenges that you faced during filming?
It sounds like a joke but one of the biggest challenges was the heat shooting the summer in Madrid, beyond that the shooting with the crew was quite fun. In the shooting it was nice to feel how we were all super committed and eager to do something different, a series where there are no good guys and with an atmosphere that borders on the perverse and obsessive.
You've played a variety of roles in your career so far. Is there a particular type of character or genre that you're drawn to the most?
I really like dual characters, with conflicts and gray areas, I'm interested in characters that don't show everything at the beginning and that keep transforming. I think in that sense I've been lucky with the characters I've had the chance to play. In terms of genres, I've always been more inclined towards auteur cinema, but it's true that when it comes down to it, what I value is a good story and a good character that somehow gets through to me.
How do you prepare for a role? Do you have any specific techniques or methods that you use?
When it comes to creating the characters, the analysis of the text and then the work with the body are fundamental for me. I really like to understand the characters in depth, to connect emotionally and also to discover what their movements are, their way of walking, their way of looking, their rhythms… I rely a lot on that to give them life. I have worked with different masters in different techniques and I guess I have been taking what worked best for me from each one. For me music is also a great ally to connect with certain characters or scenes, it helps me a lot to get into a trance.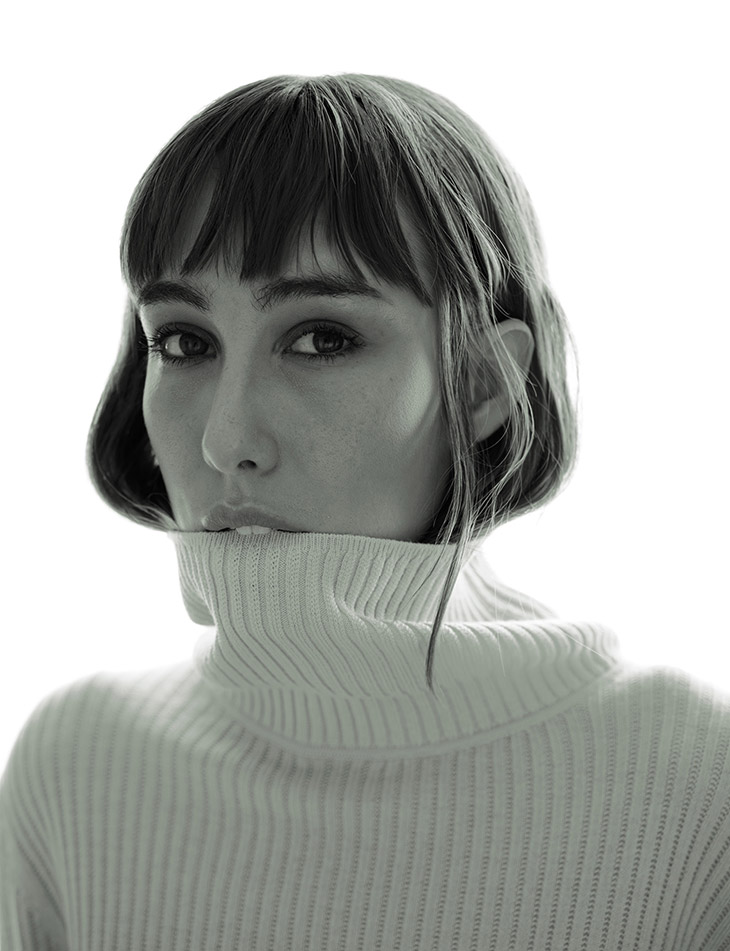 What has been your favorite role to play so far in your career, and why?
So far I would say that the most special character was Susana in my first film La Abuela. I connected a lot with the story and with the character, with the way of telling and working that the director Paco Plaza had, I could go through countless places and intimate spaces thanks to that character, it marked a before and after in me.
Your personal life is often kept private, but can you tell us about any hobbies or interests that you have outside of acting?
Well, these last few years I have taken up dance classes again, which is something I always did when I was little and it has been an incredible idea, I go to improv contemporary classes and I enjoy them a lot, I love that language. Also analog photography is something I've been doing for a long time but very little by little and the truth is that I enjoy it more and more and it's a part that I like to share.
As an actress, what do you hope audiences take away from your performances?
I always think that one of the things I like most about acting is to help people expand their minds and understand other realities far from their own, that cinema helps to have more empathy, understanding and less superficial judgments. To explore and connect with the complexity of people.
What advice would you give to aspiring actors and actresses who are just starting out in the industry?
Let them get to know and accept themselves.
What is next for Almudena Amor?
I'm looking forward to the release of the last two films in which I participated Sister Death (Paco Plaza) and The Sleeping Woman (Laura Alvea), and now I'm very happy these months, preparing for what is to come.
Follow Almudena Amor on Instagram.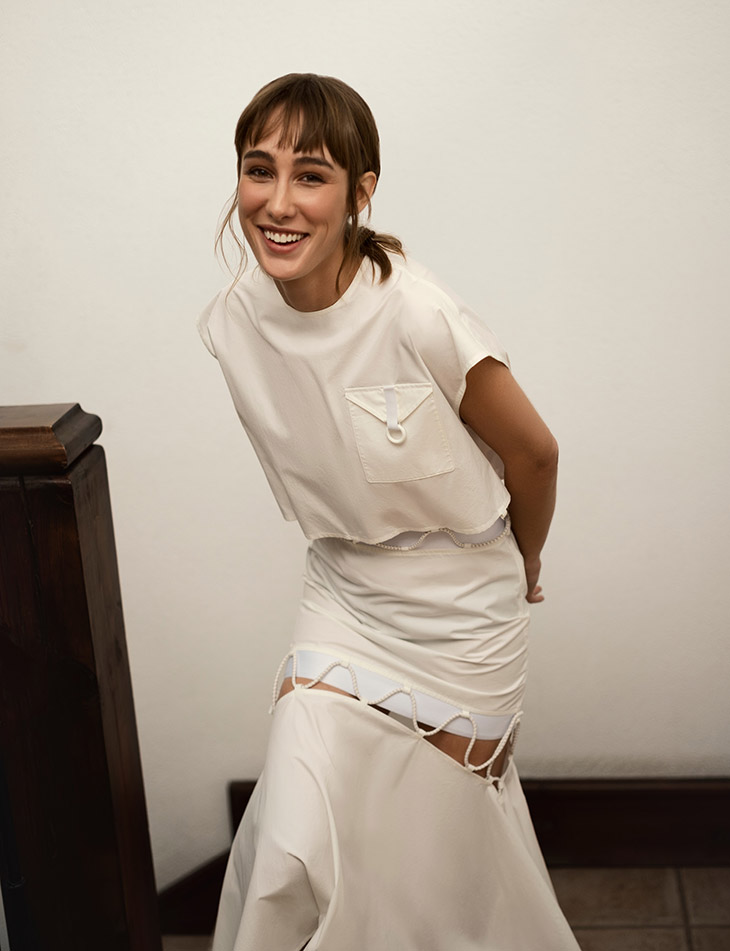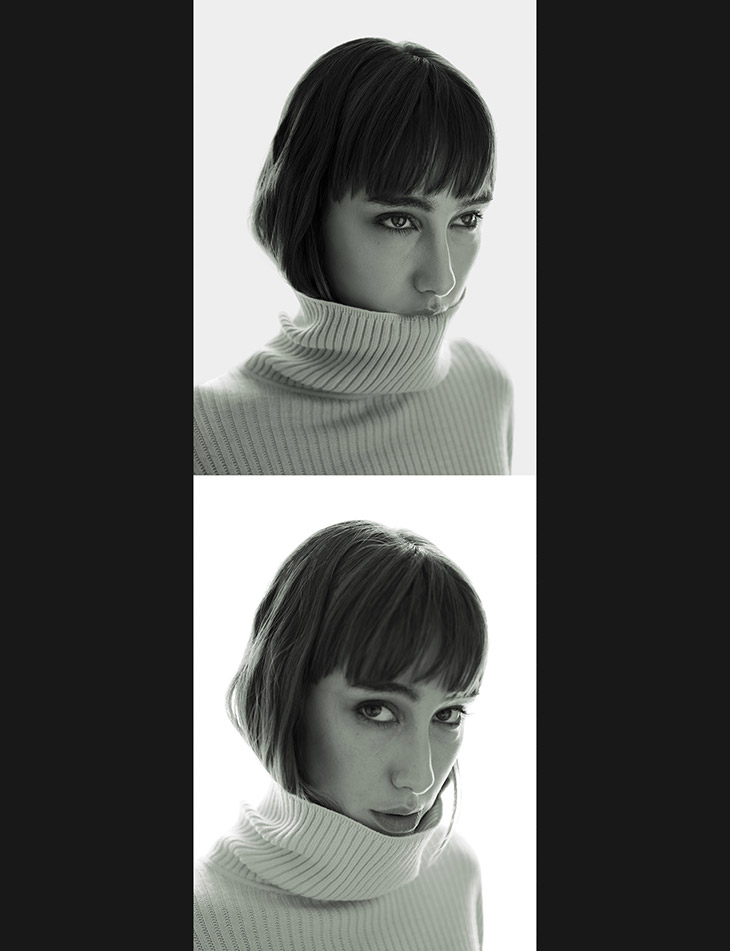 Photographer: Miquel Cabello
Stylist: Juan Luis Ascanio
Beauty Artist: Sergio Ovejero
Talent: Almudena Amor / Agent Diana Ellerker
Retouching:  Inma Vivas @inmavivas