According to tradition, engagement rings should cost around three months' worth of your salary. But millennials and Gen Z consumers know better than base their purchases on costs. These consumers know what they want and aim for uniqueness and individuality.
Because of the costs involved and the longevity of use, buying an engagement ring shouldn't be taken lightly. A recent survey discovered that most couples set aside up to USD$5,000 for an engagement ring, but a majority ended up spending over USD$6,000. Moreover, an engagement ring is worn with a wedding band and can be worn for several years or decades.
Below are some of the most alluring ring styles:
Solitaire Engagement Rings
When buying gold engagement rings, couples are still inclined to purchase one of the oldest designs on the market: a solitaire engagement ring. Its name is taken from the ring's design, which features a single diamond or stone setting crafted differently.
Below are some of the stone cuts to choose from:
Asscher: This diamond or stone cut is square shaped but tapered at 45 degrees along the edges. The stone also shows a flat table or top and a high crown.
Brilliant: One of the most popular diamond shapes, the brilliant-cut was invented to optimize the gem's sparkle no matter its angle. It's one of the most versatile cuts and can go well with traditional and modern ring designs.
Cushion: Cushion-cut diamonds look almost similar to Asscher but have curved or rounded sides. They have a vintage yet romantic feel to them.
Emerald: Another fancy shape, emerald-cut diamonds and stones have a long rectangular look, making them appear larger than their counterparts.
Marquis: This diamond cut is one of the oldest and was said to be the favorite among ancient royalty.
Oval: An oval cut is likewise traditional but timeless. They tend to cost less per carat than round, brilliant diamonds but look larger because of their shape.
Princess: Like round-cut diamonds, this stone shape features 58 facets to optimize the sparkler's brilliance. Princess-cut diamonds often have squarish or rectangular outlines.
Radiant: This cut resembles emerald-cut diamonds but typically gives off a more brilliant sparkle.
A prong or claw often keeps the stone in place and highlights it even further, regardless of the cut.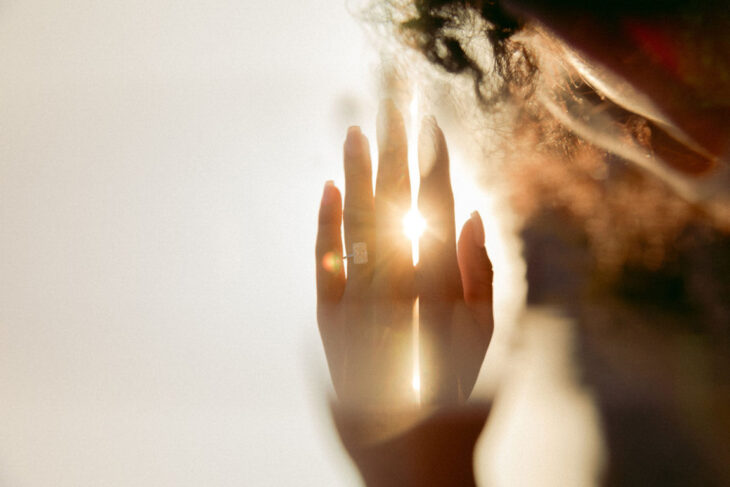 Three-Stone Or Trinity Engagement Ring
A bolder way to design a solitaire engagement ring is to place three stones at the center of the ring band. It's also meaningful, with the three stones representing the couple's past, present, and future.
This three-stone design can be customized in many ways, although the most common option entails placing a bigger stone at the center, with smaller stones on each side. To personalize the ring, you can use a radiant-cut stone at the center and marquis-shaped diamonds on each side.
Others may use a diamond center stone accentuated by two colorful stones on each side. Comparatively, Meghan Markle's engagement ring featured an elongated cushion stone at the center, with smaller stones on each side, set in a dainty pave diamond band. No matter the design, a trinity ring is always a timeless and dazzling piece.
Pavé-Style Engagement Rings
If you don't want simplicity and wish your engagement ring to look fancy and luxurious, a pavé design would likely suit you. This design features a centerpiece stone with tiny stones across the band, highlighting the center stone and boosting the ring's brilliance.
Halo-Style Engagement Rings
A halo setting is another stunning engagement ring design featuring a center stone surrounded by microdiamonds. Its name comes from the 'halo-like' shape formed by the microstones surrounding the center gem.
Like the pavé design, the microstones around the band's center also draw attention to the larger stone, which can be made from diamonds or other precious gems.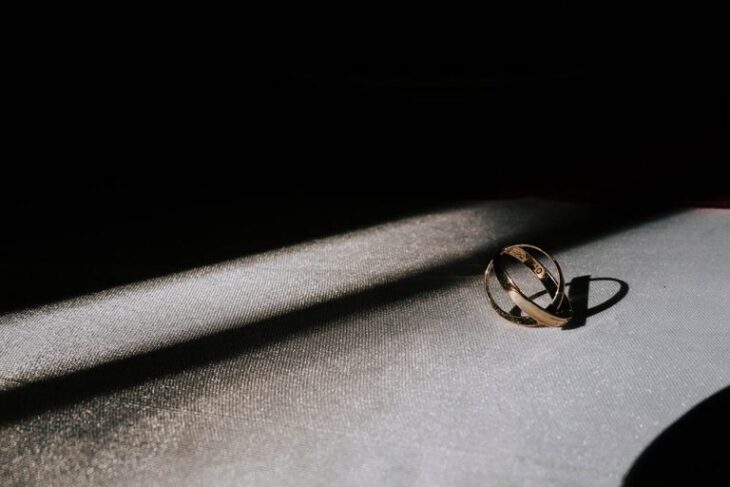 Bezel-Set Engagement Ring
A claw or prong setting may be traditional, but this setting isn't always ideal for some designs. As such, couples can seek a bezel setting to give more oomph. Instead of claws, a bezel setting uses more metal to secure the entire stone. The metal around it is sometimes embedded with microdiamonds for a more elegant appearance.
Textured Engagement Ring Bands
Besides the cut and the setting, couples likewise have the option to make their bands more interesting. Textured or detailed bands—like twisted, grooved, or filigree—can be used instead of conventional straight gold bands to give it a modern look.
Conclusion
Knowing the basics of engagement ring styles before buying is important in determining which design goes well with your fiancé. To give you an idea, consumers are leaning towards bespoke rings that reflect their style, personality, and preferences. You must know your partner well or take them ring-shopping to avoid mistakes. However, you can still keep your proposal details under wraps with these unique proposal ideas.