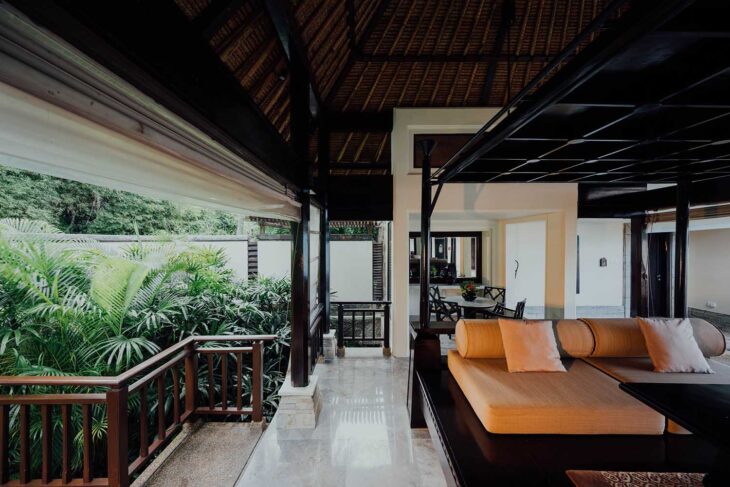 When the pandemic hit, it forced many of us to find new ways of enjoying our homes. With nowhere else to go, we turned wholeheartedly to our porches and yards to enjoy. Now that Covd-19 is in the rear-view mirror, many people have continued to enjoy their exterior space.
The outdoors is great. You can have fun, sit-down dinners, relax, and do everything you can indoors but with some extra berating space and fresh air. However, if you are redesigning your outdoor space or want to install something that wasn't there before, you will have to balance functionality with looks. So, let's talk about what's hot and what's not when it comes to outdoor living.
Hot: Comfortable, But Also Stylish
With people spending more time in their yards, it's only natural that they would want to be comfortable. However, they certainly don't want to sacrifice style since they may also be entertaining more often. Gone are the white plastic chairs that were so common a few years ago. Now it's all about cushions and padded seats, for starters.
Colors other than white that will not attract heat are very popular. That includes gray, green, and blue. The key is finding flexible furniture to accommodate people of all sizes and heights. Patio sofas are big right now since they can be used for people to sit in large gatherings or as a place to put your feet up for an afternoon snooze or to read a good book. If you're going to be out there, you might as well be comfortable.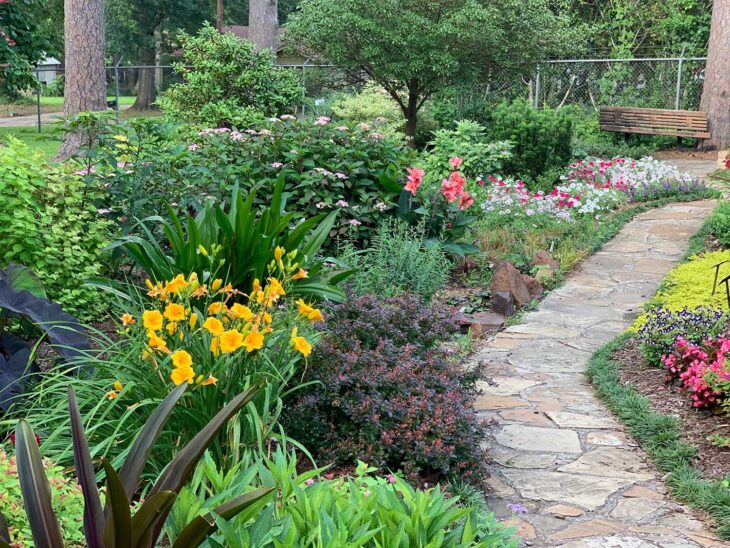 Hot: Sensory Walkways
Extending living space isn't the only reason that people are spending more time outdoors. It's also about having a space where you can relax and enjoy nature. So much of what is great about being outdoors is what the surroundings can do to your senses. The smells, the things you feel, the sounds, and the sights can all be a wonder to behold. With that in mind, designers and builders specializing in custom homes and outdoor living are considering the senses when designing yards.
For one, pathways can be a variety of materials that create a pleasant feel on your feet. They could be stone, wood, or even gravel. There will also be variations in the colors and types of plant life, so there is a feast for your eyes and nose. Wind chimes and other accessories will provide a lovely background as you doze off or focus on your reading.
Hot: Outdoor Exercise
Once people stopped going to the gym because of the pandemic, they realized that they saved money and never had to worry about their favorite machine being occupied. You might not have the space for a home gym indoors, but your yard might be the perfect place. Usually, it's a good idea to have natural shade or a pergola so that you can exercise comfortably. The area should have level ground, and you can either install a patio or do your workouts directly on grass.
You can run wiring out so that you can have a stationary bike while working out. If you want to be even bolder, you can create a basketball court or even a mini golf course out there. Your imagination is your only limitation.
Not: Sweltering Heat
Nobody likes to roast in the sun if they don't have to. Unfortunately, it seems we are hitting temperature records every year, and it's become increasingly uncomfortable. Not only that, but there can be serious health complications from repeated sun buns.
That's why awnings are popular and come in more sizes and styles than ever. A good choice is a retractable awning that can provide shade when needed, and you can put it away when the sun is not beating harshly anymore. They come in a variety of materials, so you can choose one that's right for you. An awning will protect you and also your deck from the harm of the sun and the heat.
You can also go with a screen. These come in many patterns and are retractable for your convenience. You can have a screen up on one side of your deck to block the sun, then retract that and put up another. This will keep the breeze coming while guarding you from the sun.
Not: Bugs and Other Pests
Having people over for a BBQ or playing games on your deck is fun. However, uninvited guests can ruin things, and we don't mean your nosy next-door neighbor.
Bugs and pests can make your space uncomfortable to the point that you won't want to entertain or spend time outdoors anymore. Luckily, you have some options. For instance, a bug screen around your deck or in a certain area will protect you from most creepy crawlies. Also, tiki torches with citronella can help keep insects at bay and provide an appealing source of light.
Spending time outdoors is great. You have the fresh air and smell of the grass and flowers, and you can enjoy the sounds of nature and the neighborhood around you. However, the more time you spend outside, the more your experience should be tailored to what you like. Of course, you want to be comfy, but you also want your space to look and feel appealing when you're entertaining or sitting outside on your own. Use these tips to create the backyard oasis of your dreams.