The critically acclaimed television series, Succession, delves into the intricate power dynamics and ruthless world of the Roy family— a wealthy media dynasty fighting for control of their empire. With a captivating storyline, complex characters, and sharp writing, the show offers a gripping exploration of family, ambition, and betrayal. Set against the backdrop of the media and entertainment industry, it takes viewers on a rollercoaster ride of corporate machinations, moral dilemmas, and personal conflicts. The series masterfully weaves together themes of power, wealth, and dysfunctional relationships, creating a compelling narrative that keeps audiences on the edge of their seats. Whether you're drawn to the gripping drama or fascinated by the characters' lavish lifestyles, Succession is a must-watch series that explores the dark underbelly of the elite and leaves viewers hungry for more.
The hit television series offers more than just compelling drama—it also serves as a sartorial playground of high-end fashion and style, giving birth to the new trend know as "Quiet Luxury" or "Old Money Style". With meticulously tailored suits, glamorous evening gowns, and attention to detail, the show's fashion choices become an integral part of the storytelling, conveying the characters' personalities and motivations.
This article explores the fashion style of Succession, diving into the signature looks, the designers behind the scenes, and the impact of fashion in shaping the world of the Roys. Get ready to step into the luxurious and fashionable universe of Succession and discover the stylish secrets that make this series a visual feast.
We earn a commission when you follow the link to make a purchase. Click here to learn more about how we make money.
Logan Roy – The Powerful Patriarch
Logan Roy, the formidable patriarch of the Roy family, exudes authority and power through his wardrobe choices. Embrace his commanding style by opting for sharp tailored suits in deep, rich colors like charcoal gray, navy, and black.
Choose high-quality fabrics and pay attention to impeccable tailoring to achieve the same polished look. Complete the ensemble with classic accessories like a sleek tie and a well-shined pair of leather shoes.
Shiv Roy – The Ambitious Heiress
Shiv Roy, the ambitious and sharp-witted daughter of Logan, showcases a modern and sophisticated fashion sense. To emulate her style, go for tailored separates that exude both professionalism and confidence. Opt for tailored trousers or pencil skirts paired with well-fitted blouses or structured blazers.
Experiment with bold colors like jewel tones or classic neutrals, and don't shy away from incorporating statement accessories such as oversized earrings or a sleek belt.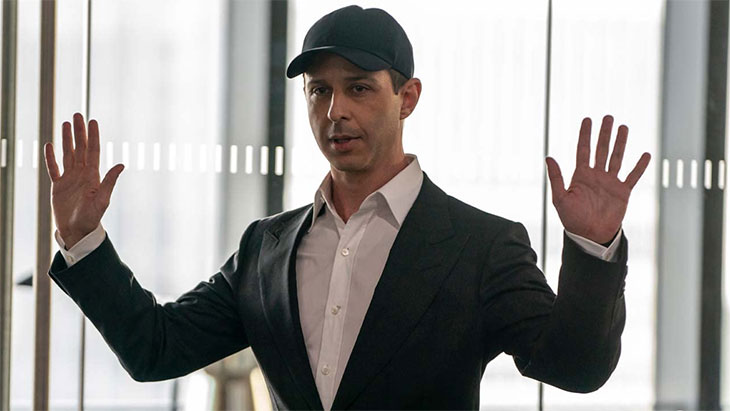 Kendall Roy – The Ambivalent Son
Kendall Roy, the conflicted and tormented son seeking to prove himself, embraces a contemporary, urban style. Achieve his effortlessly cool aesthetic by opting for edgy, street-inspired ensembles. Incorporate leather jackets, slim-fitting jeans, and graphic tees into your wardrobe.
Pair these with stylish sneakers or Chelsea boots to complete the look. Kendall's style is all about effortless confidence with a touch of rebelliousness.
Roman Roy – The Eccentric Playboy
Roman Roy, the charismatic and often unpredictable brother, flaunts a bold and idiosyncratic style. Channel his adventurous wardrobe by experimenting with avant-garde fashion choices. Embrace unconventional patterns, asymmetrical cuts, and unexpected color combinations.
Accessorize with unique statement pieces such as chunky watch or distinctive eyewear. Roman's style is all about pushing boundaries and creating a fashion-forward impact.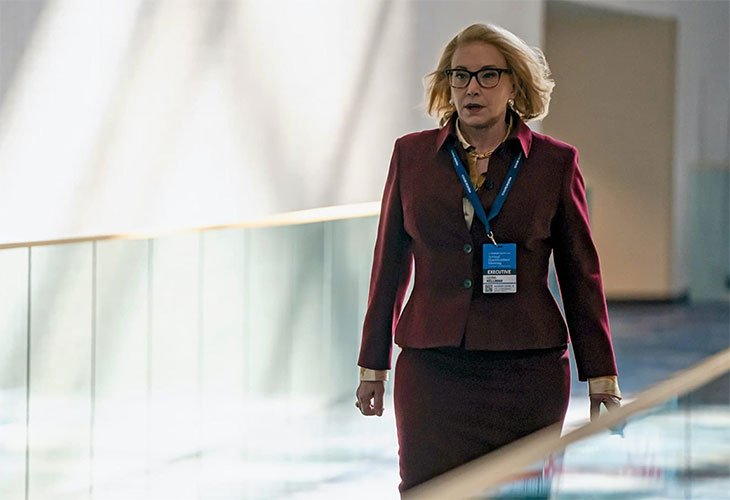 Gerri Kellman – The Confidante and Advisor
Gerri Kellman, the trusted advisor to the Roy family, epitomizes effortless sophistication and refined taste. Emulate her style by focusing on timeless, tailored pieces that exude understated elegance.
Opt for well-fitted blazers, classic dresses, and high-quality fabrics. Stick to a neutral color palette and incorporate subtle details like delicate jewelry and tasteful scarves to add a touch of finesse to your outfits.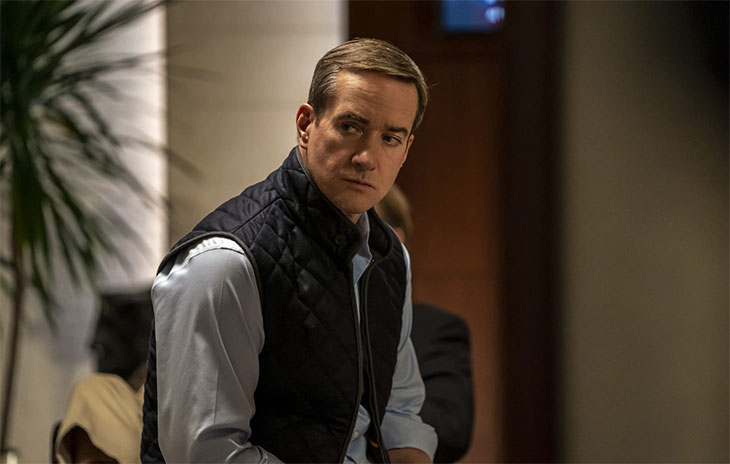 Tom Wambsgans – The Social Climber
To dress like Tom Wambsgans, opt for well-tailored suits in neutral tones like charcoal gray or navy blue. Embrace a slim fit for a polished and refined look. Incorporate subtle patterns such as pinstripes or checks to add depth to your outfits. Pay attention to grooming details, ensuring your hair is neat and styled and maintaining a clean-shaven or well-groomed beard.
Complete your ensemble with high-quality leather shoes, like classic oxfords or loafers, to exude a sophisticated and put-together appearance.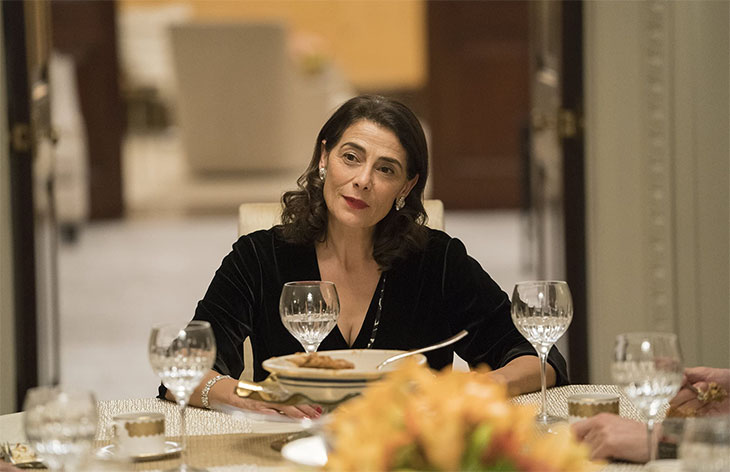 Marcia Roy – The Regal Stepmother
To dress like Marcia Roy from Succession, embrace elegant and refined attire. Opt for tailored dresses or pantsuits in luxurious fabrics such as silk or satin. Choose sophisticated colors like deep jewel tones or classic neutrals to capture Marcia's regal presence.
Accessorize with statement jewelry, such as bold necklaces or sparkling earrings, to add a touch of glamour. Complete your look with sleek, polished hairstyles and subtle makeup to embody Marcia's effortless grace and poise.
Succession not only provides gripping storytelling but also offers a visual feast of high-end fashion. Emulating the styles of the show's characters allows you to infuse your wardrobe with their distinct personalities and fashion sensibilities. Whether you resonate with Logan's commanding power, Shiv's ambition, Kendall's urban cool, Roman's eccentricity, or Gerri's refined elegance, drawing inspiration from their wardrobes can help you elevate your own style and make a confident statement in any setting. So, step into the world of Succession and dress for success like the characters who dominate the screen.