PUMA and PLEASURES have joined forces in an exciting partnership, launching the overdyed Velophasis sneaker. Drawing inspiration from Y2K culture, the collaboration aims to merge PLEASURES' deep understanding of music subcultures with PUMA's retrofuturistic footwear offerings.
Originally released in January, the Velophasis features an eye-catching silhouette constructed with a combination of technical and performance materials. Now, PLEASURES has put their unique touch on the sneaker through a distinct purple overdyeing process. This customized treatment extends throughout the shoe, including the sole, giving it a worn-in aesthetic.
Sarah Mayer, Head of Product Line Management, PUMA Sportstyle, expressed enthusiasm about the collaboration, stating, "We are excited to work with PLEASURES, combining our perspectives and points of view. PLEASURES' ability to incorporate diverse references and touchpoints is inspiring. Through this collaboration, the Velophasis receives an entirely new look and feel with the DIY-inspired overdyeing effect."
The overdyeing technique encompasses the entire shoe, from the laces to the sole, enhancing the collaboration's do-it-yourself aesthetic. Additionally, the revamped Velophasis features a translucent cage tinted in purple, adorned with the PLEASURES logo in black.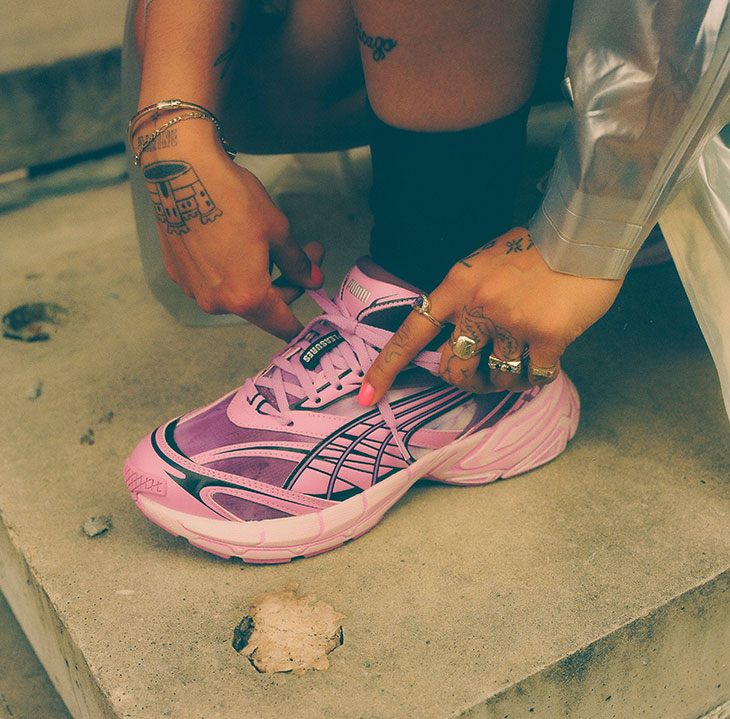 Alex James, Co-Founder and Director of PLEASURES, expressed his excitement for the partnership, stating, "This is the start of a beautiful relationship. PUMA has such a cool history, and we can't wait to infuse the PLEASURES aesthetic into a new world."
The PUMA x PLEASURES Overdyed Velophasis will be available for purchase starting June 24, 2023, through various channels, including PUMA.com, PLEASURES.com, PUMA flagship stores, and selected retailers. A pre-sale event for the sneakers will take place on June 21st at the PLEASURES showroom during Paris Fashion Week.
This collaboration between PUMA and PLEASURES marks just the beginning, with more exciting ventures planned for 2023.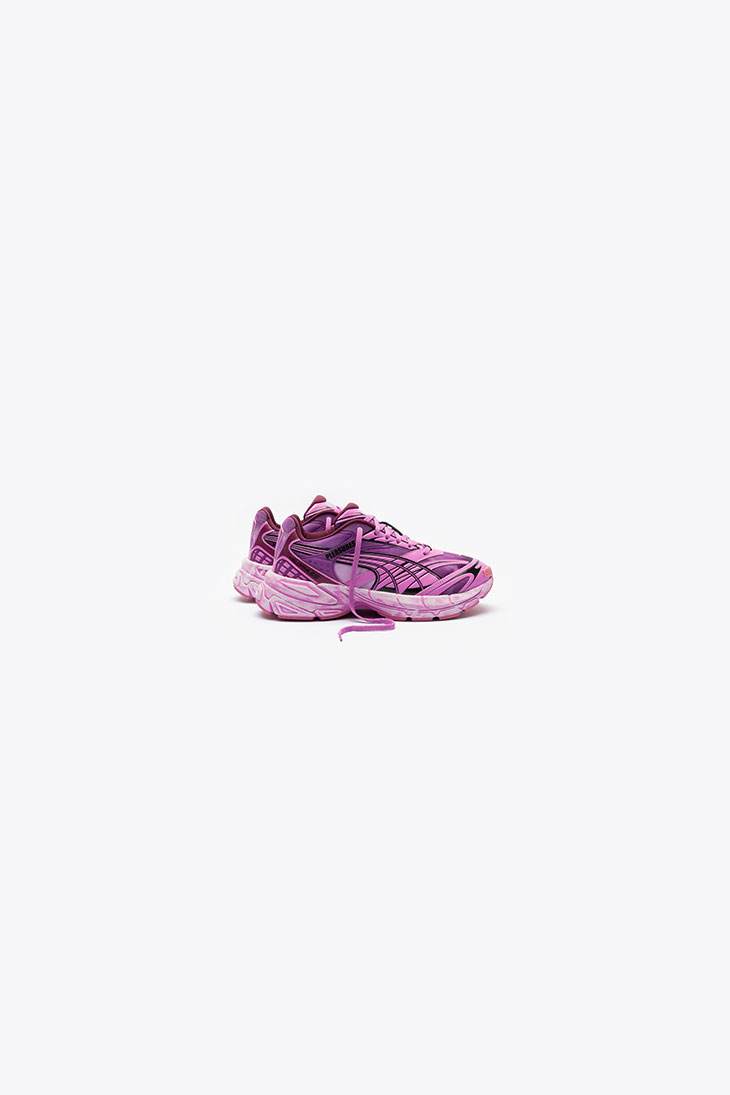 In case you missed it: MMW's Nike Zoom 005 Slides Make a Summer 2023 Comeback