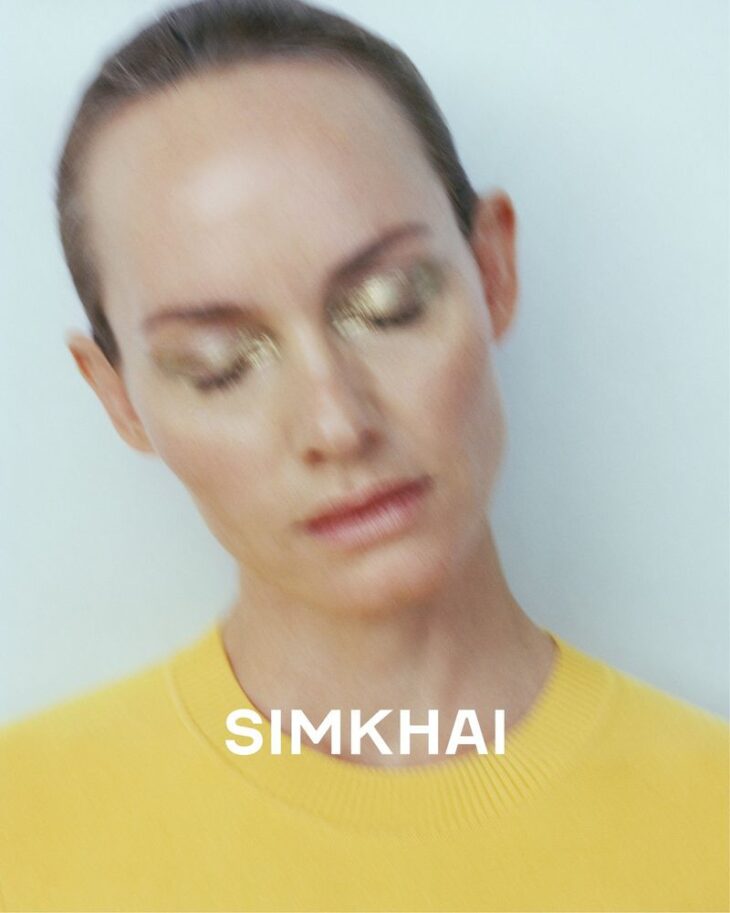 Taking centre stage for Simkhai's newest campaign, Amber Valletta's timeless beauty and unmatched poise are perfectly captured by the discerning lens of photographer Drew Vickers. Under the masterful styling of the legendary Camilla Nickerson, Valletta embodies the essence of the brand's new vision, seamlessly bringing designer Jonathan Simkhai's innovative concepts to life.
This campaign heralds a transformative period for the brand, marking its rebranding from "Jonathan Simkhai" to simply "Simkhai", a transition that was first showcased during the Fall Collection at New York Fashion Week in February.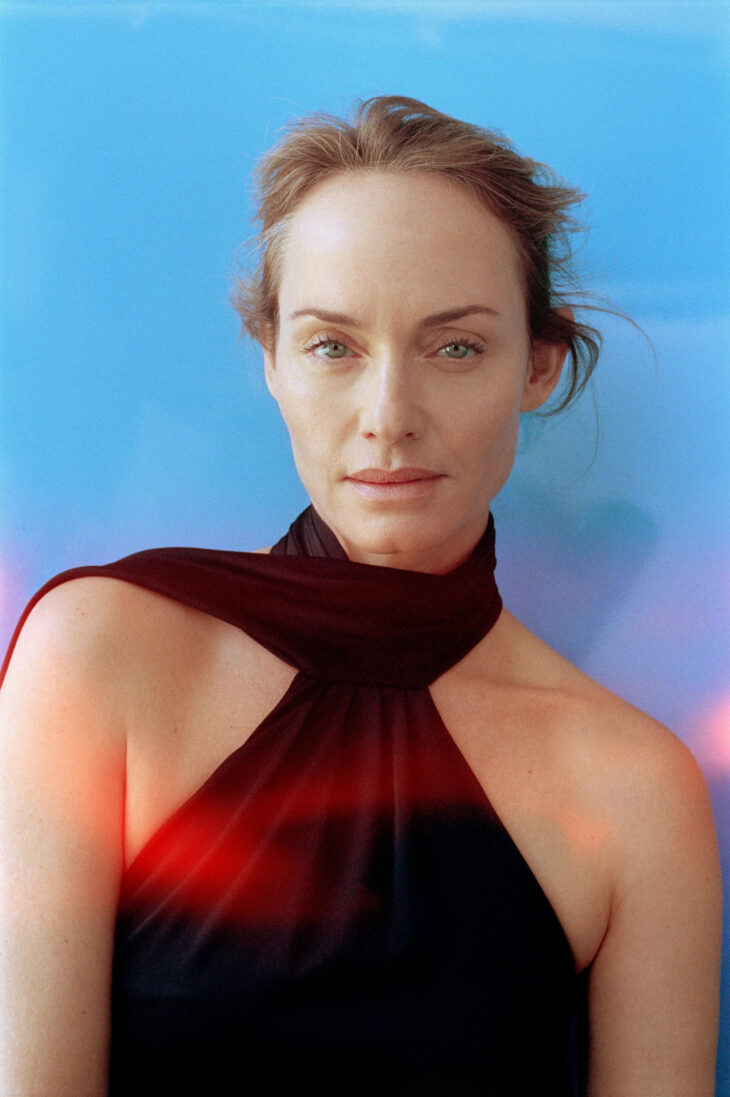 The Pre-Fall collection itself is a symphony of creative textures, inspired by their integration into everyday wardrobing. Yet, what stands out is Simkhai's audacious play on the juxtaposition of flowing silhouettes against the stark precision of bold tailoring. The collection offers glimpses of this duality: from a breath-taking floor-length white dress paired with metallic silver booties to a chic two-piece black ensemble consisting of a skirt and crop top, both adorned in shimmering crystal fringe. The classic knit dressing also gets a modern twist, like the ethereal mixed satin combined with a compact knit floor-length white attire, and micro bouclé and woven knits, perfectly complemented with the designer's signature gilded shell clutch.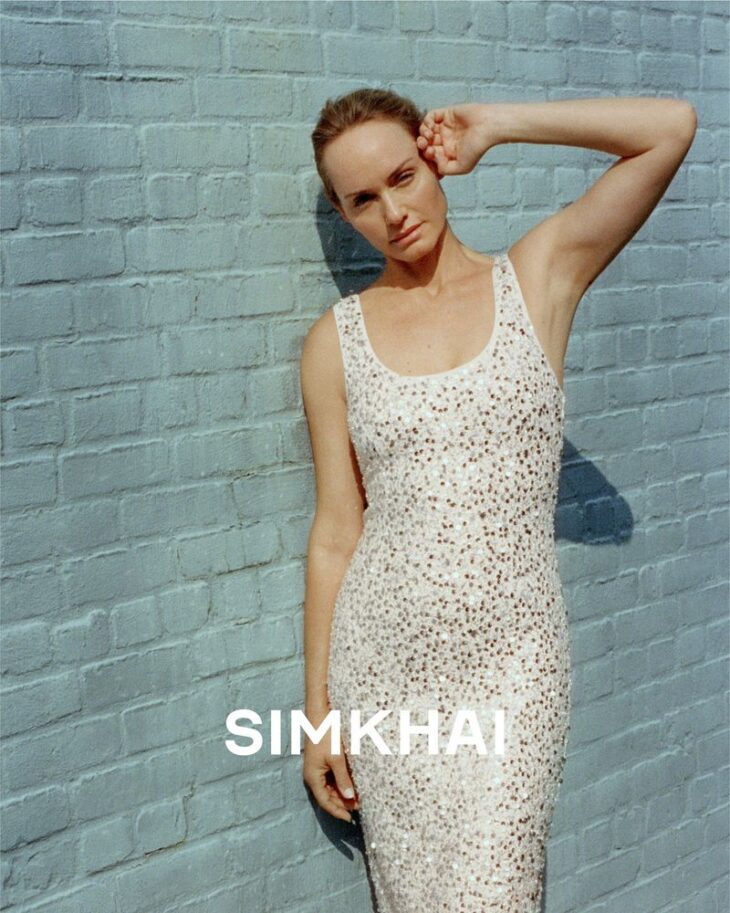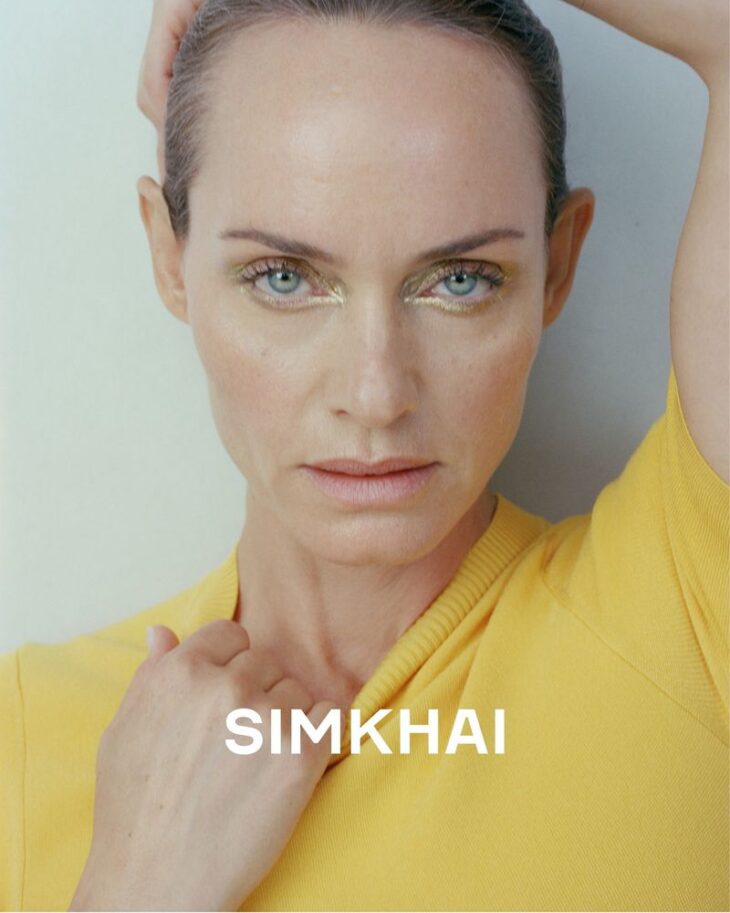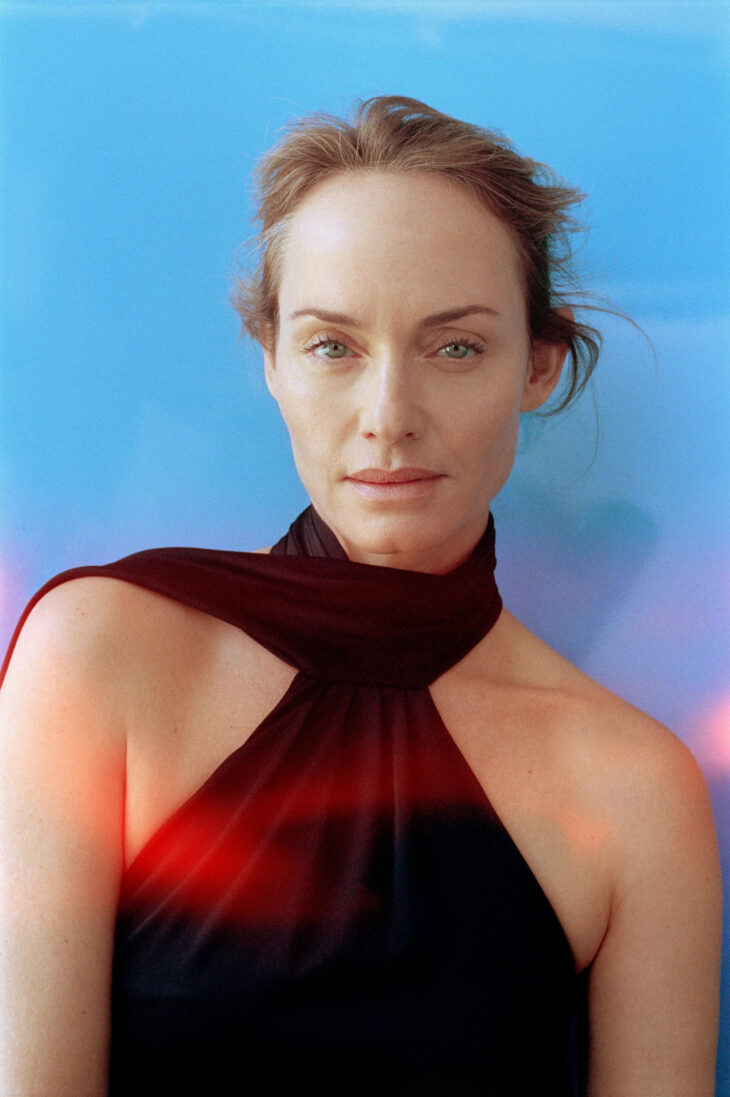 A particular highlight of the collection is the exploration of contrasting textures and structures. This is brilliantly exhibited in outfits like the sharply tailored black crepe blazer, which when paired with sheer pleats over trousers, becomes an emblem of Simkhai's unique vision of blending fluidity with structure.
Simkhai Pre-Fall 2023 is more than just a collection; it's a testament to the brand's evolution and commitment to pushing fashion boundaries. One thing is clear: Simkhai is setting the stage for a new era.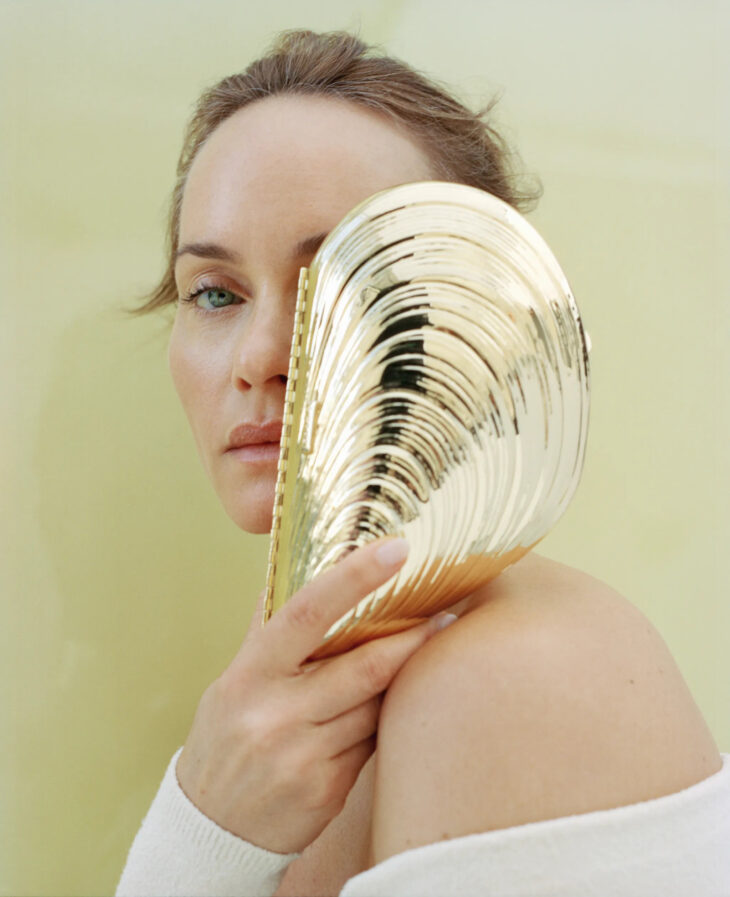 Discover the complete SIMKHAI pre fall 2023 collection shoot in our gallery: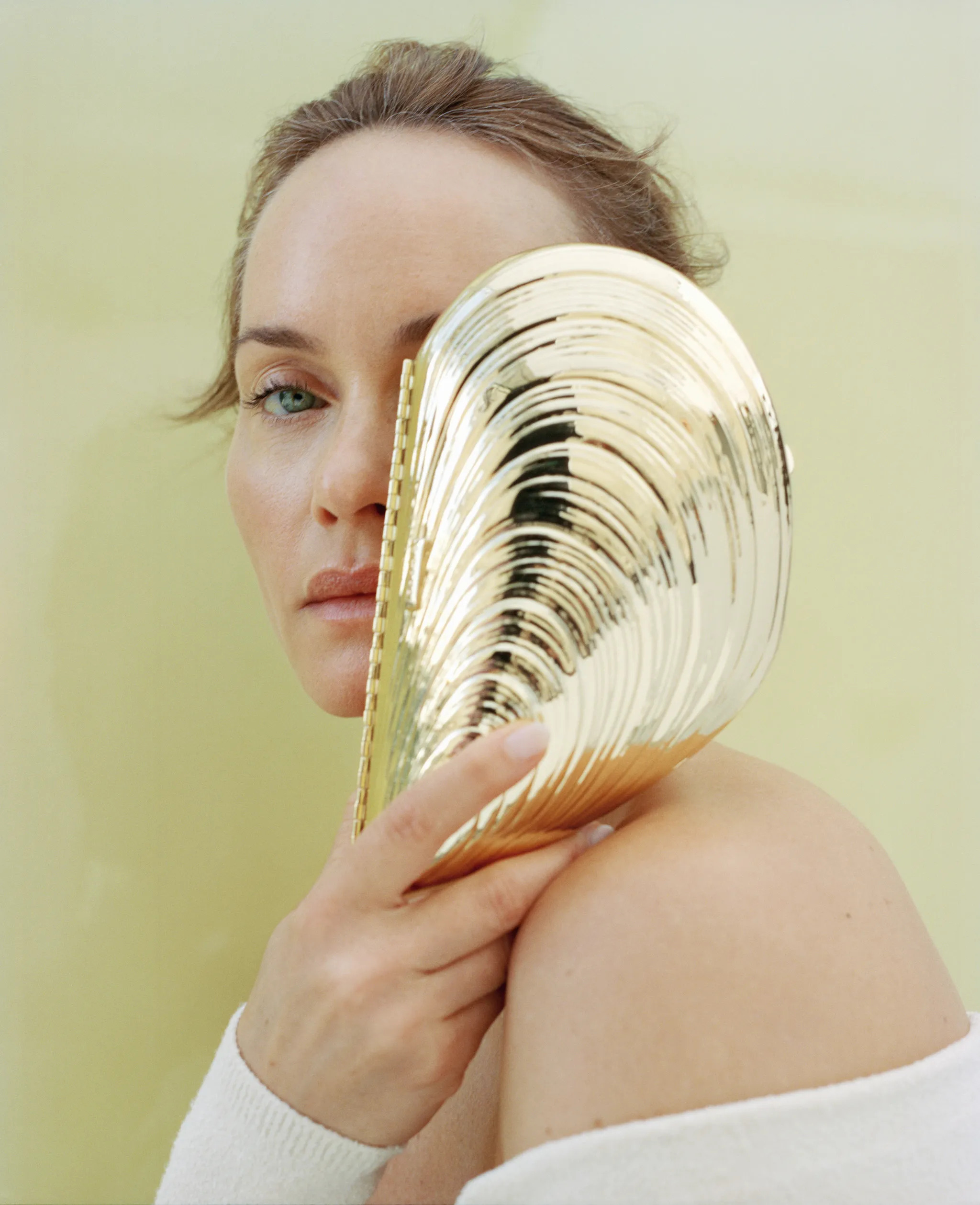 Photographer: Drew Vickers
Fashion Editor: Camilla Nickerson
Casting Director: Anita Bitton
Model: Amber Valletta