Louis Vuitton's GO-14 bag is no ordinary accessory. It's an emblem, a testament to the brand's rich history, a melding of traditional artisanship and contemporary design. This creation is a tale of interwoven passions – an ode to the inspirations of a designer, the secrets of a trunk-maker, and the genius of an artisan.
The GO-14 represents both a new dawn and a harmonious culmination in the world of leather craftsmanship.
Crafted under the imaginative realm of Nicolas Ghesquière, the bag's nomenclature – GO-14 – subtly encodes its lineage: "Ghesquière October 2014". This marked the illustrious month the bag made its runway debut, signifying Ghesquière's inaugural foray as the Women's Artistic Director at Louis Vuitton. Now, almost a decade later in 2023, the GO-14 sees a grand revival, notably characterized by its distinctive 'malletage'.
Malletage is a salute to Louis Vuitton's illustrious trunk-making legacy. This intricate cross-hatch pattern, traditionally used to cushion the interiors of lavish trunks, has been innovatively incorporated into the GO-14's design. With its presence, the bag evokes memories of vintage trunks, where the pattern safeguarded precious documents during arduous voyages. Drawing inspiration from this historic design, Ghesquière stated, "There are some universal codes that exist solely in Louis Vuitton. It was about reappropriating and transposing them into a new setting." This legacy, therefore, doesn't just stay within; it's manifested outwardly, becoming a celebrated feature of modern Louis Vuitton designs.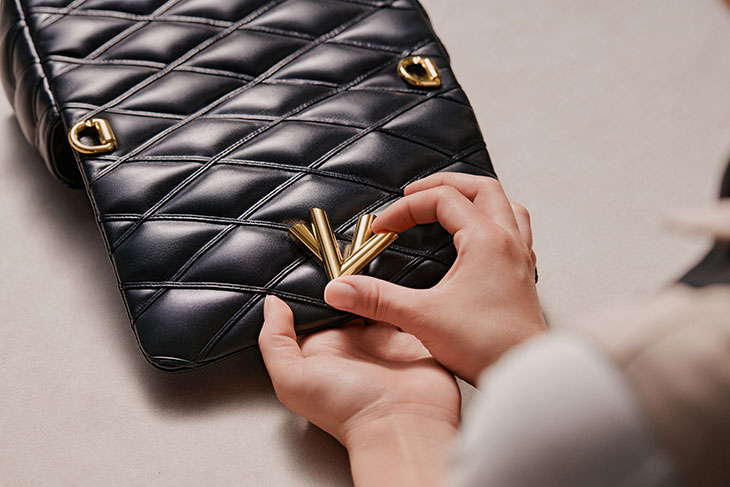 The reimagined GO-14 gleams in buttery soft padded lambskin. Every inch is adorned with the plush malletage, with intricate overstitching tracing its silhouette. From stark monochromes to warm, toasted hues, the bag's palette showcases the nuanced beauty of its texture.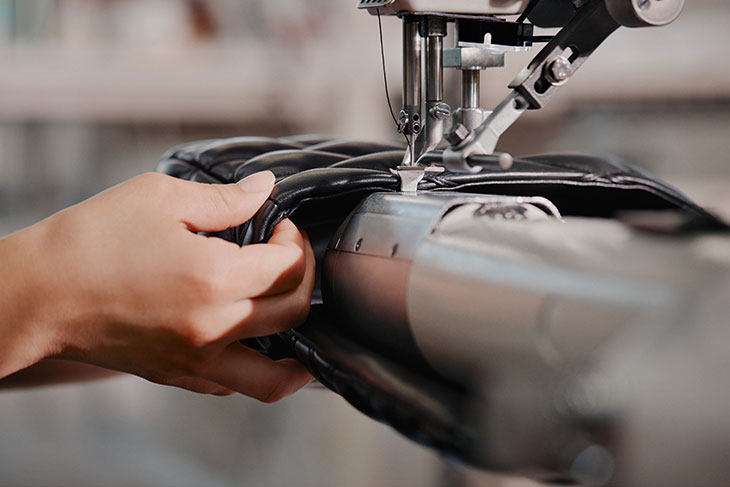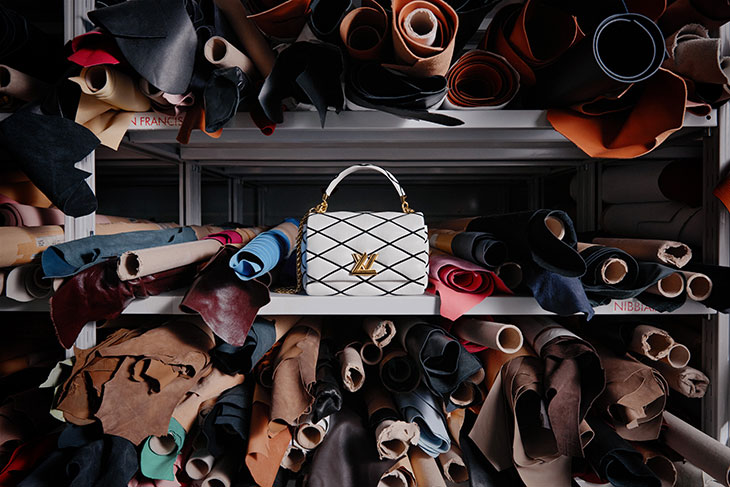 Its versatility is its hallmark. With its newly designed jewel chain, reminiscent of delicate gold necklaces, the bag effortlessly transitions from a shoulder accessory to an elegant arm piece. A novel groove system allows this fluid transition, hinting at the brand's unyielding commitment to innovation. At its core, however, the GO-14 remains timeless and sophisticated.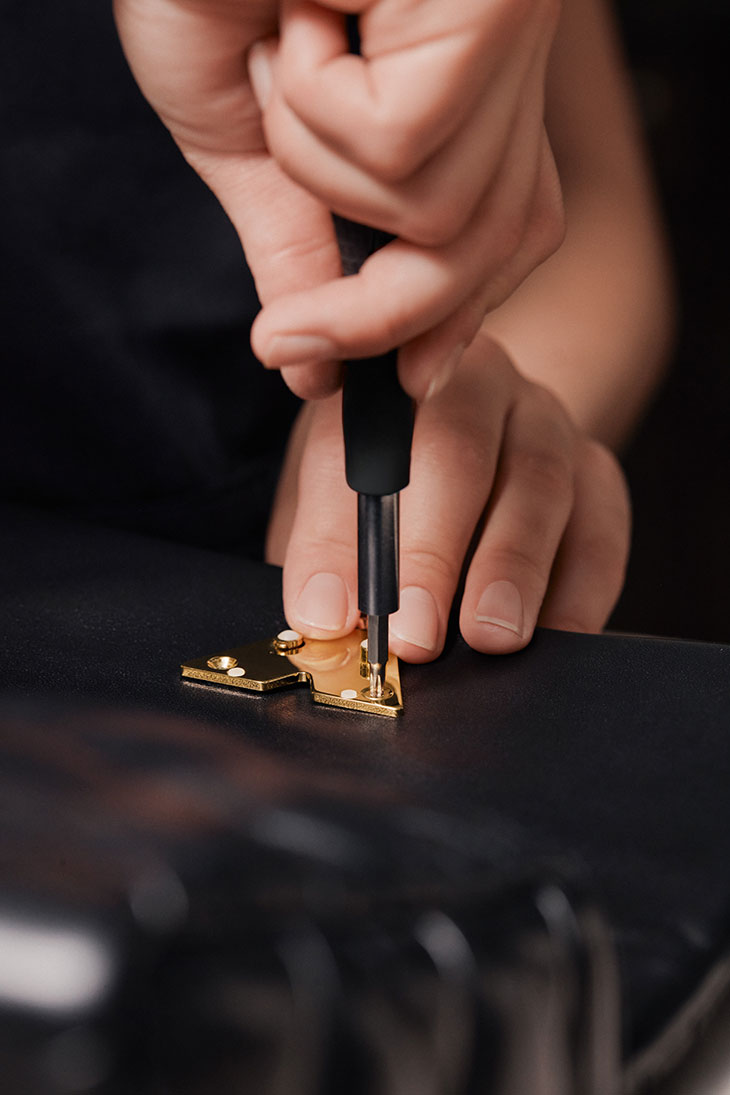 But what truly sets the GO-14 apart is the artistry behind its creation. Crafting the malletage alone is an endeavor that demands over 20 meticulous steps. Every curve and gradient, every soft glow of its patina, is achieved with painstaking precision. The 17-meter trim that adorns each bag is a testament to Louis Vuitton's unparalleled expertise, which goes beyond traditional quilting methods, emphasizing the brand's relentless pursuit of excellence.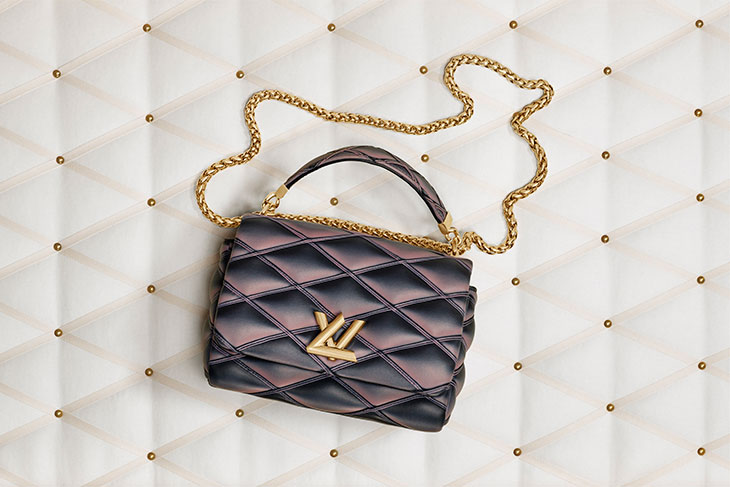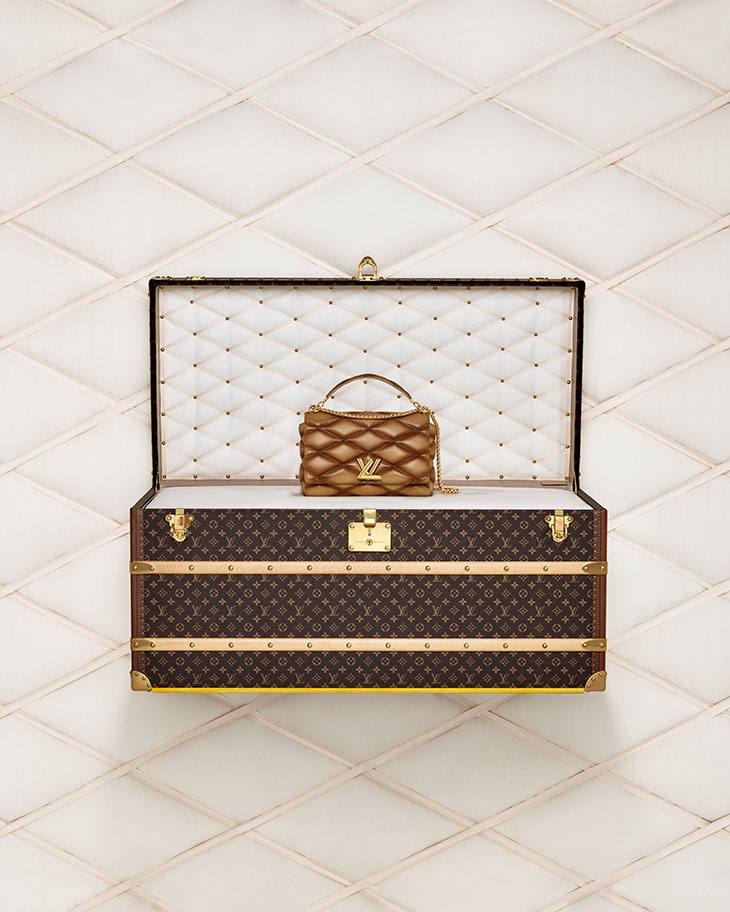 The GO-14 isn't merely a bag. It's Louis Vuitton's symphony, a harmonious blend of age-old traditions and modern design, echoing the brand's timeless spirit.