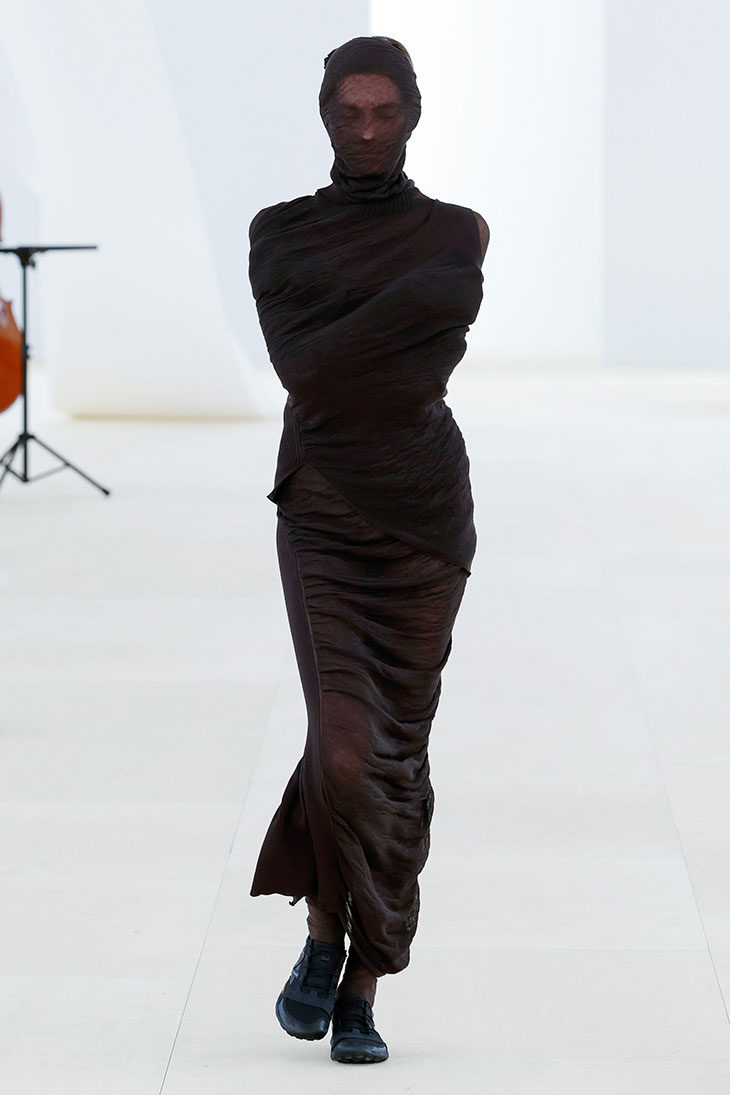 The Spring Summer 2024 Collection by Issey Miyake, presented at Césure in Paris, stands as a magnificent ode to the amorphous elements of nature. Titled 'Grasping the Formless,' this ethereal collection aims to embody the indefinable, like wind and light, and their ephemeral phenomena, leading to an unprecedented aesthetic dialogue with its wearers.
From the opening scene, this collection builds a captivating rhythm, inspired by the unpredictable and ever-changing forms of nature. The garments, much like elements in the natural world, symbolize fluidity and genuine forms, highlighting an approach that allows free-flowing design, unrestricted by defined shapes. The resulting aesthetic resonates on a deeply personal level, bringing forth a unique language of fashion that speaks to individuality and constant evolution.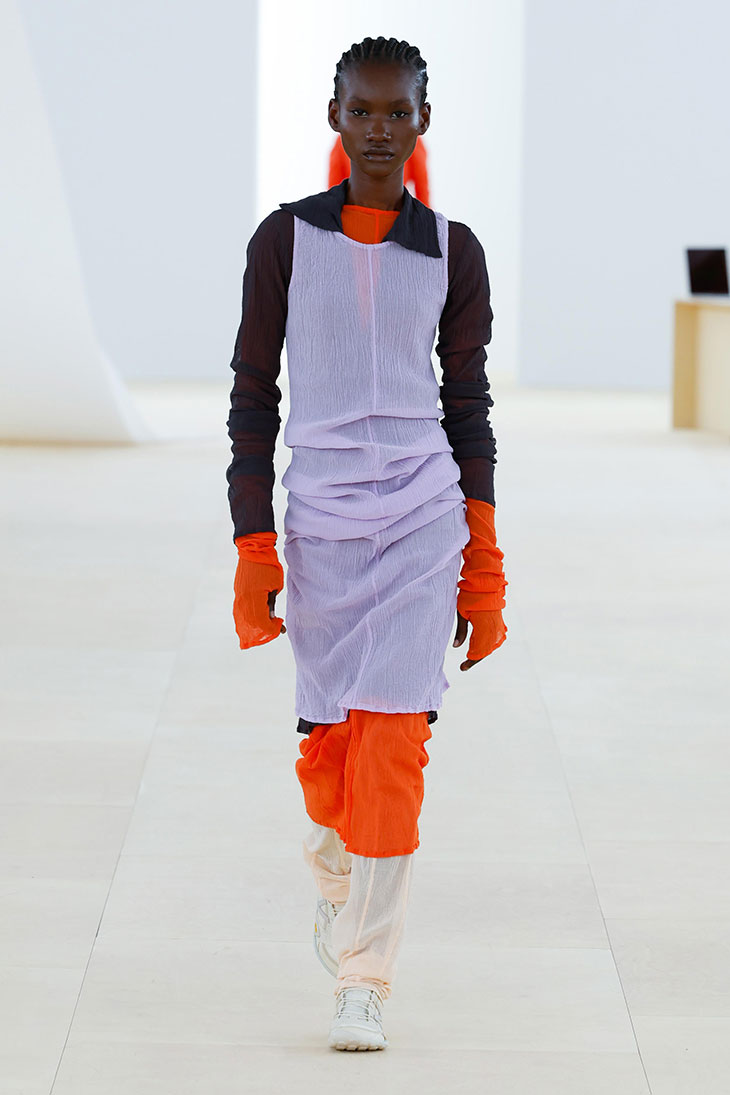 The presentation is a true feast for the senses. At the venue, an installation of pleated washi paper pieces float, transforming in response to the surroundings and echoing the symbiotic relationship between clothing and the wearer. Skilled performers introduce the collection through a mesmerizing exchange of sound and dance, seamlessly interlinking with the installation, underscoring the collection's thematic resonance with fluidity and transformation.
Various series within the collection illuminate Miyake's innovative approach to design. The Twining series is inspired by a fluttering flag, with fabric light yet firm, employing a unique weaving technique that leaves minute gaps in the warp, showcasing a delightful interplay of texture and form. The Ambiguous series underscores the body's form while maintaining a respectful embrace of high twist cotton yarn, leading to a silhouette ambiguity that adapts to every wearer. Light Leak, a print series, creates blurred gradients by deliberately exposing camera film, each print a work of art itself, carrying particles from the original photographs. The Enveloping series, created with Japanese washi paper and polyester, highlights the subtle luster and supple texture, adapting to the body and enhancing each wearer's individual silhouette.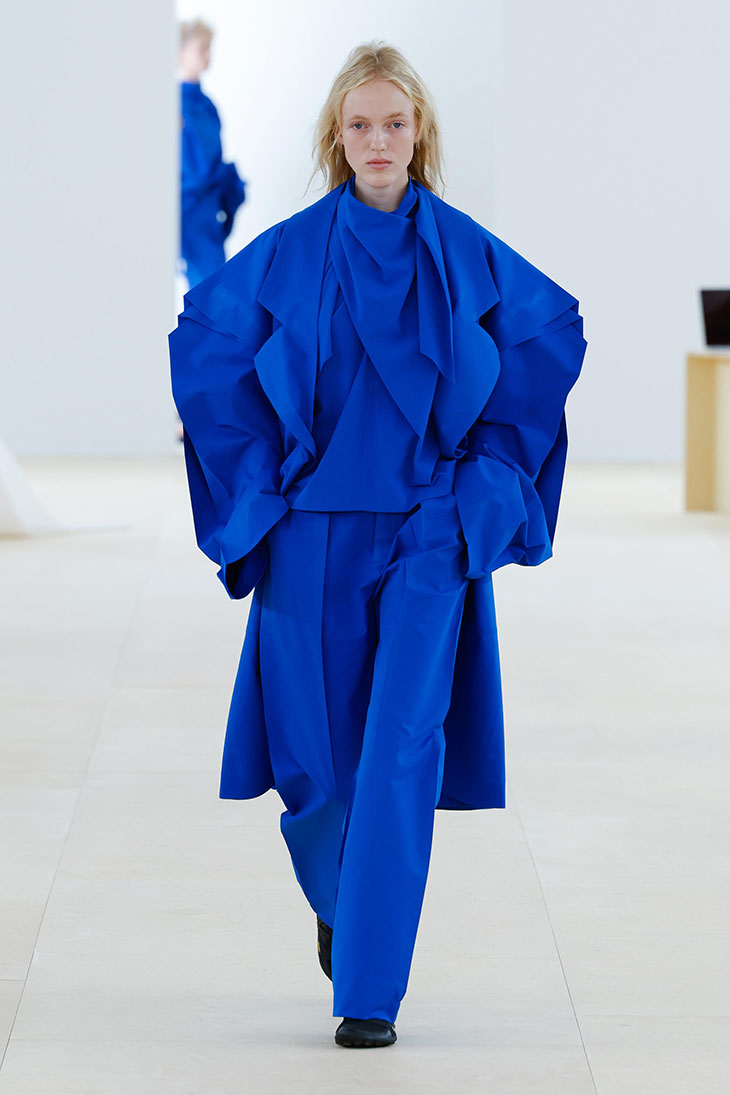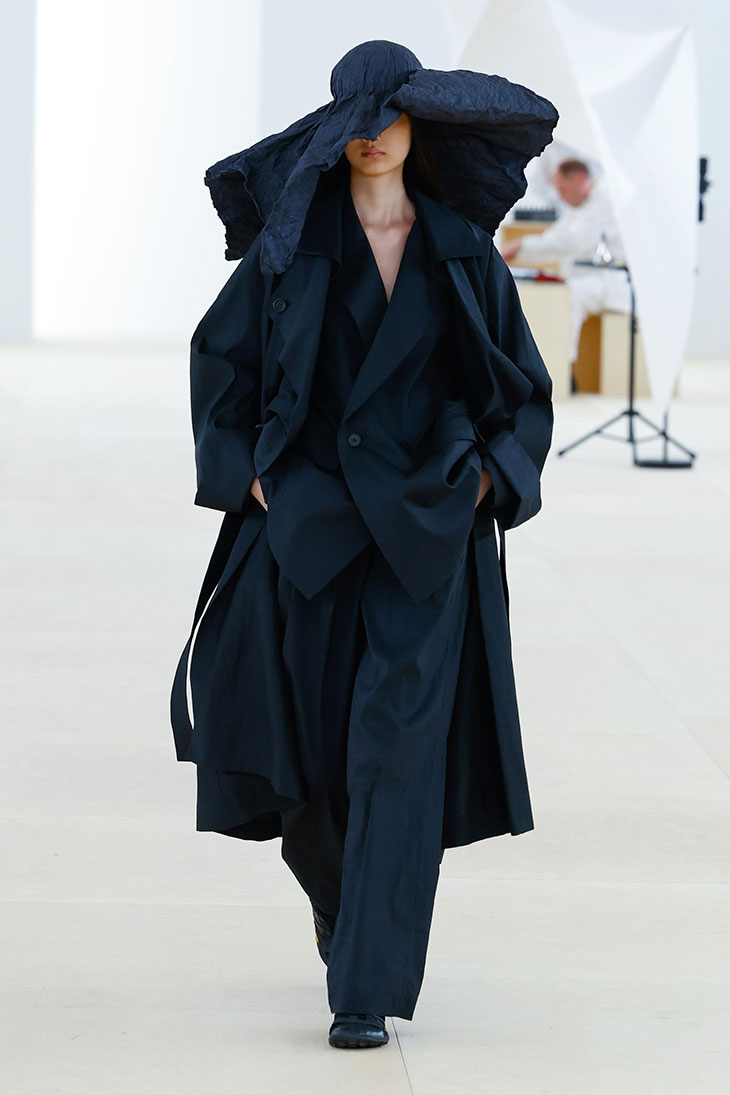 A breathtaking odyssey from abstraction to structure, the Issey Miyake Spring Summer 2024 Collection is a journey through the diverse realms of fabric and design. The collection's diverse series, each unique in approach and outcome, culminate in a harmonious chorus of fashion innovation, paying tribute to the fluidity of nature, the authenticity of forms, and the timeless dance between cloth and wearer. In 'Grasping the Formless', Issey Miyake once again affirms its unwavering commitment to transcending conventional fashion boundaries, offering a collection that is a vibrant celebration of individuality, nature, and artistic expression.