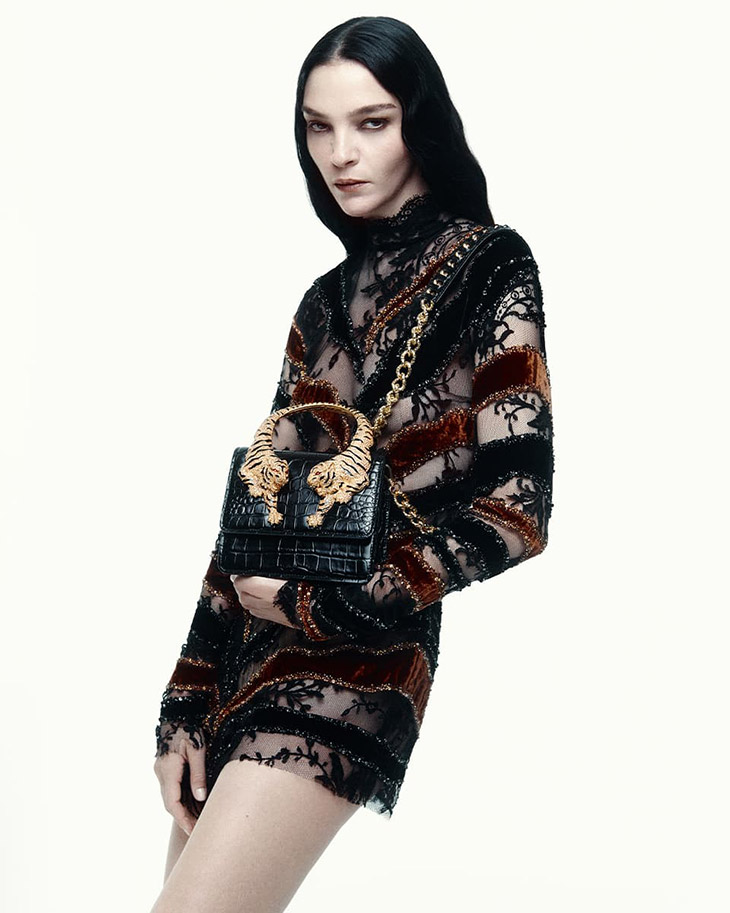 Supermodel Mariacarla Boscono emerges as the sensual and rock-inspired muse for Roberto Cavalli's latest advertising endeavor, spotlighting the Roar Bag for the Fall Winter 2023 24 collection. The renowned Italian model gracefully poses for the campaign, brilliantly captured through the lens of the French photography maestro, Robin Galiegue, whose artistry in the contemporary photography realm stands as both intriguing and distinct.
The campaign vividly echoes the undiluted DNA of Cavalli's signature style and glamour, marking a triumphant return of one of the fashion world's most magnetic faces, a beauty whose journey has been intricately entwined with the brand since its nascent stages. Mariacarla embodies a nuanced blend of grace and finesse, effortlessly merging with the meticulous details that characterize the Roar Bag, notably its jewel-handled feature. This harmonious blend is further heightened by the seductive allure of patterns, lace textures, and plush velvets that define the Fall Winter 2023 24 collection.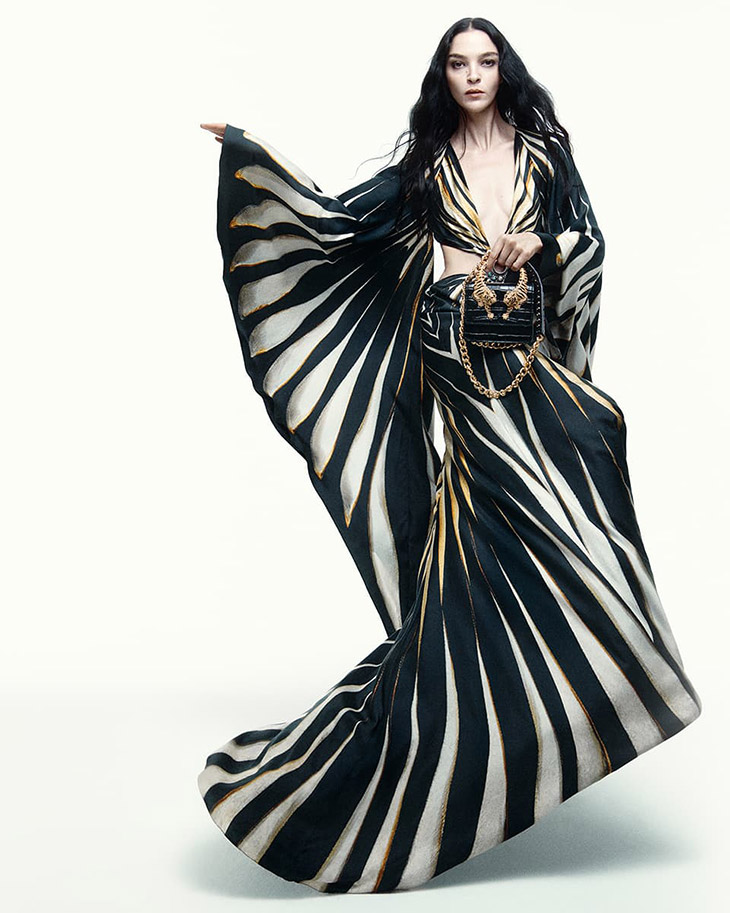 Mariacarla Boscono dazzles as her ethereal complexion forms a vivid contrast with the vibrant luminescence of silk fabrics, the bespoke tailoring seen in the suits, and the vibrant hues of the mini dress featured in the campaign. These dresses, while serving as a canvas to showcase the coveted bag, echo the evolving Cavalli aesthetic that delicately marries innocence with a hint of provocation. This nuanced portrayal paints the image of a modern, emancipated woman who embraces her femininity with a blend of glamour and unabashed pride.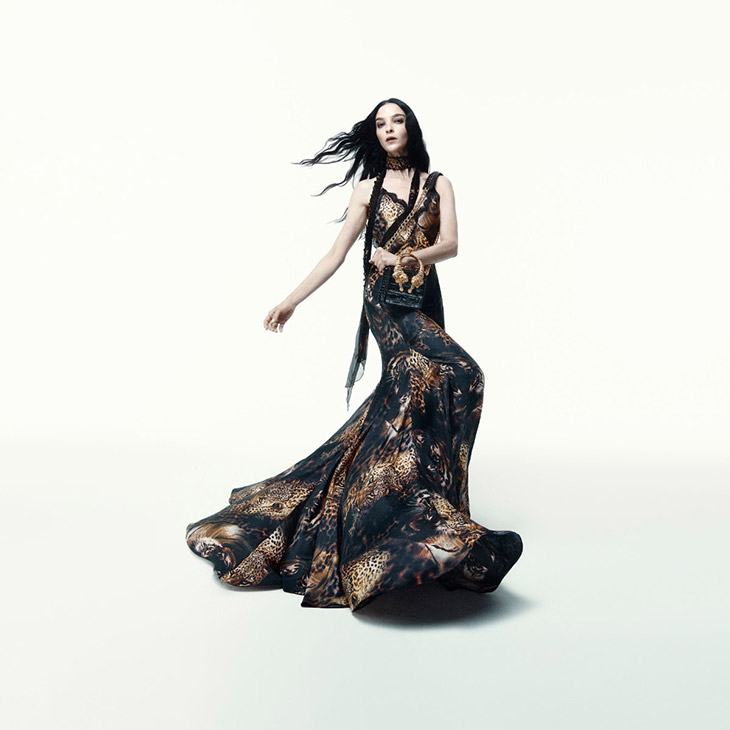 The campaign unfolds as a timeless visual narrative, borne from the artistic synergy between Robin Galiegue and Mariacarla. Each image encapsulates the very essence that Cavalli has come to represent over the years, while simultaneously echoing the fresh perspectives brought to the table by the creative and art director Fausto Puglisi. In charge of styling was Sissy Vian, with beauty from hair stylist Pierpaolo Lai. The collaboration encapsulates a renewed vision that speaks volumes about the brand's journey, brilliantly fusing its storied legacy with modern-day glamour and sophistication.