Fashion house Philipp Plein presented its Spring Summer 2024 Collection with a fashion show, featuring performances by Saweetie and Quavo, on September 23rd, during the recently finished Milan Fashion Week. The show was a sensory explosion of vivacity and audacious '80s nostalgia, encapsulated within the imaginative realms of Plein Land.
SPRING SUMMER 2024 COLLECTIONS
Philipp Plein's collection emanated a pulsing underground '80s mood, transforming the atmosphere into a vibrant festival, teeming with an electric blend of hues and an indomitable spirit. It was a carnival of eccentric colors, enthusiasm, and an unwavering energy, all coming together to hail the arrival of Spring Summer '24 with a grand spectacle that encapsulated Philipp's distinctive universe.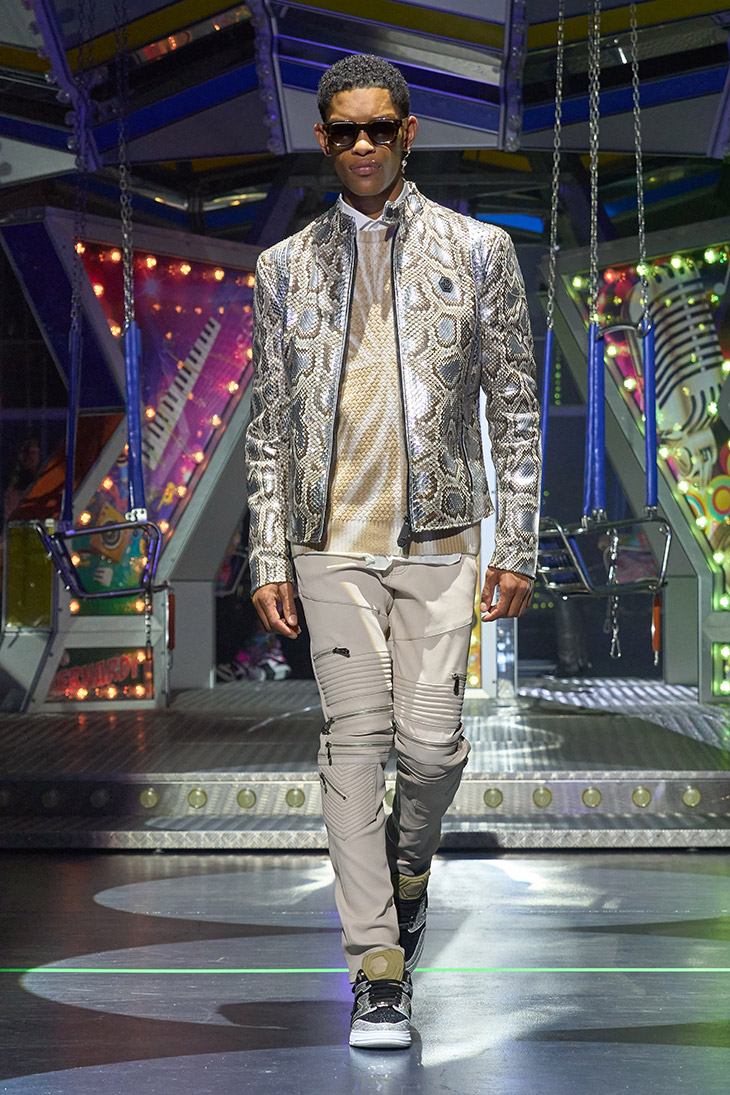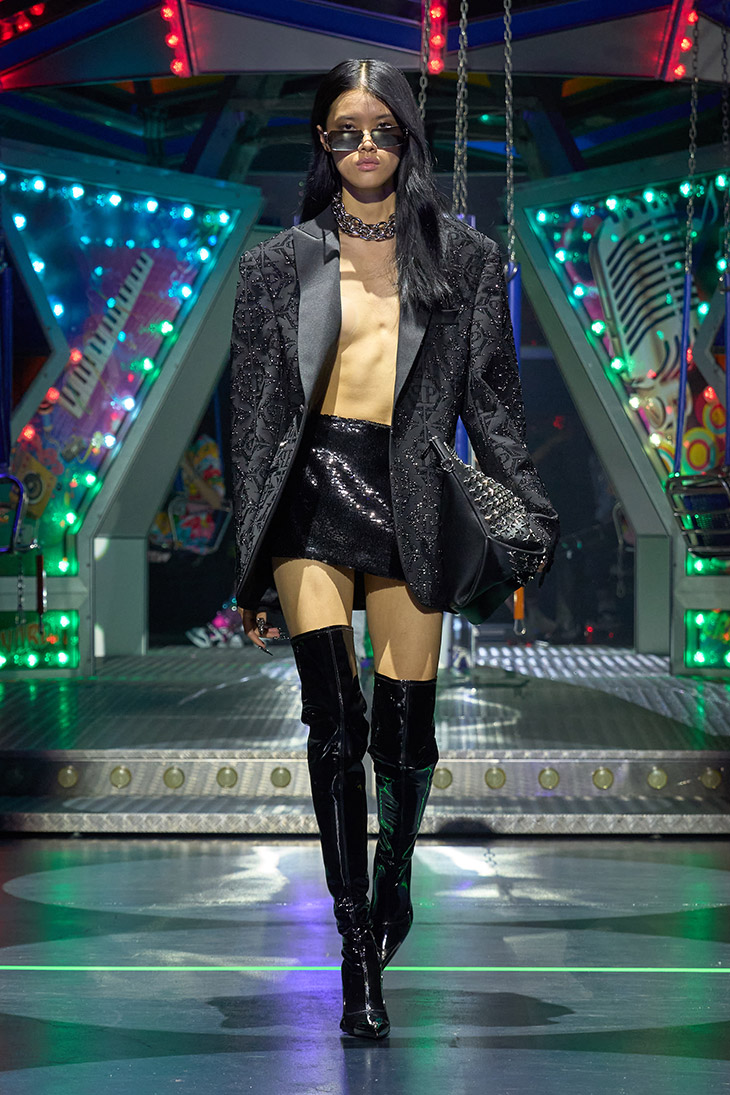 The collection, an ode to the brave and the bold, featured ensembles for both men and women, designed for those who tread life's path with courage, conviction, and an insatiable thirst for adventure. Imbued with a relentless optimism and a thirst for enjoyment, the collection echoed the pulse of life lived on the edge.
The Plein Woman, a central figure of the collection, emerges as a beacon of color, sensuality, and lightness. A search for fun pulsates through her, and her heartfelt yearning for lightness and joy evokes echoes of the iconic '80s anthem, "Girls Just Wanna Have Fun". The Plein Woman is a vision of confidence, adorned in dramatic mini-dresses and distinctive graffiti-iconic prints, boldly declaring her readiness to stand out and make a statement. The collection stands as a stirring tribute to her spirit, celebrating the beauty of audacity and the luminous glow of individuality.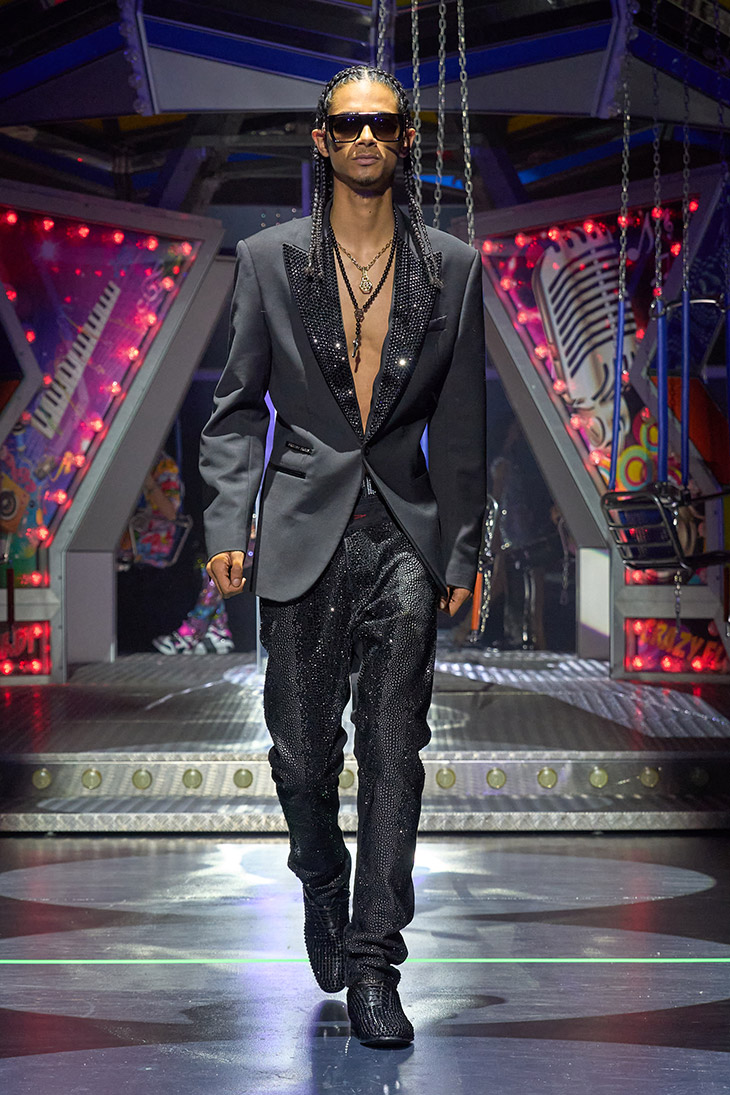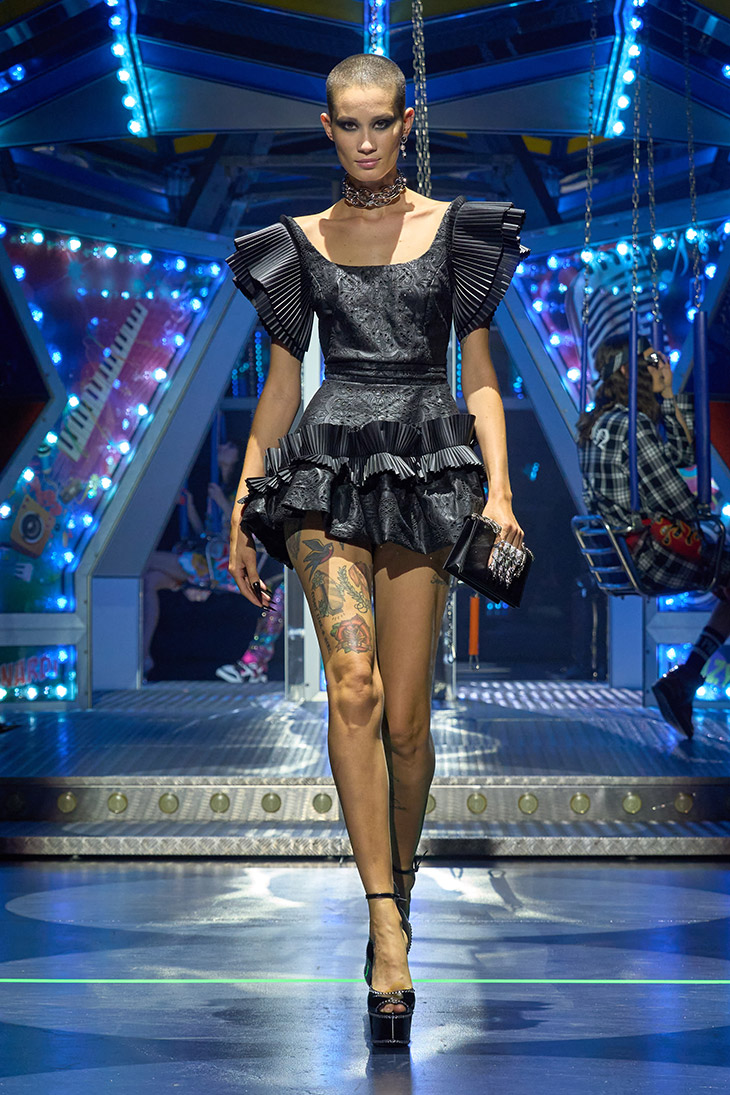 In a world that often craves conformity, the Philipp Plein Spring Summer 2024 Collection emerges as a brilliant hymn of defiance, a colorful mosaic that cherishes the thrill of uniqueness, and the timeless allure of fearless self-expression. Amidst the vibrant festivities of Plein Land, the collection reverberates as a jubilant shout of freedom, inviting one and all to embrace the joyous dance of life with open arms and a boundless heart.
See every look from the Philipp Plein Spring Summer 2024 Collection in the gallery below:
Saweetie and Quavo performed at Philipp Plein's latest show