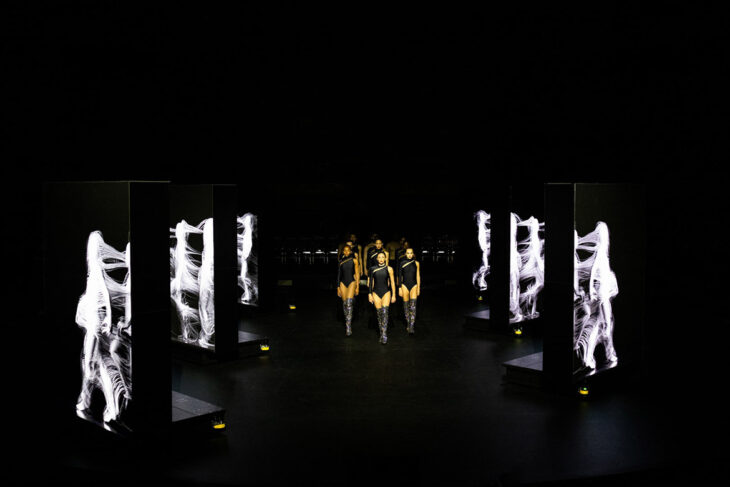 Designer Christian Louboutin showcased his Spring Summer 2024 collection with a modern live performance, merging humanity with technology. This theatrical revelation, awash in the brand's emblematic red, unfolded at La Sorbonne's Grand Amphitheatre in Paris, a beacon of Europe's intellectual and cultural heritage.
SPRING SUMMER 2024 COLLECTIONS
Louboutin's partnered with Belgian-Moroccan artist Sidi Larbi Cherkaoui for the show's direction and choreography. Cherkaoui, with his history of globally acclaimed collaborations – from the Paris Opera Ballet to pop icons like Lady Gaga and Beyoncé, brings a rich tapestry of cultural, religious, and ethnic scenic art forms to the fore. Their shared artistic ethos – an amalgamation of myriad artistic expressions – came to life in this show.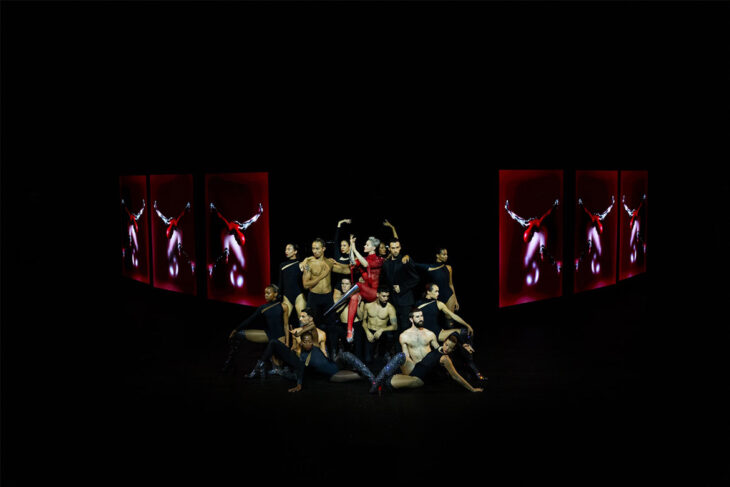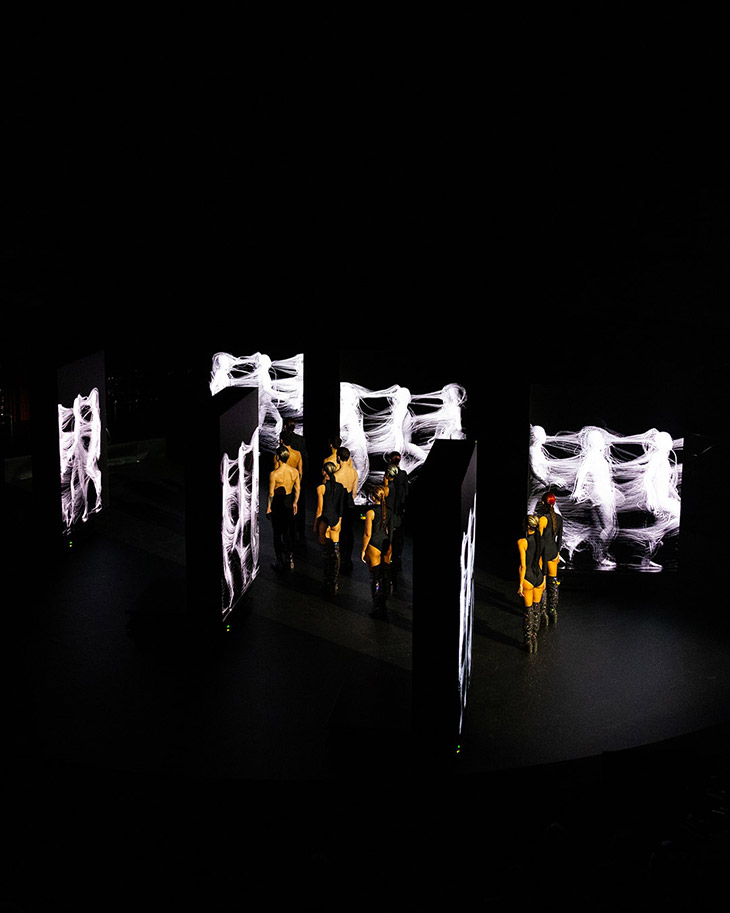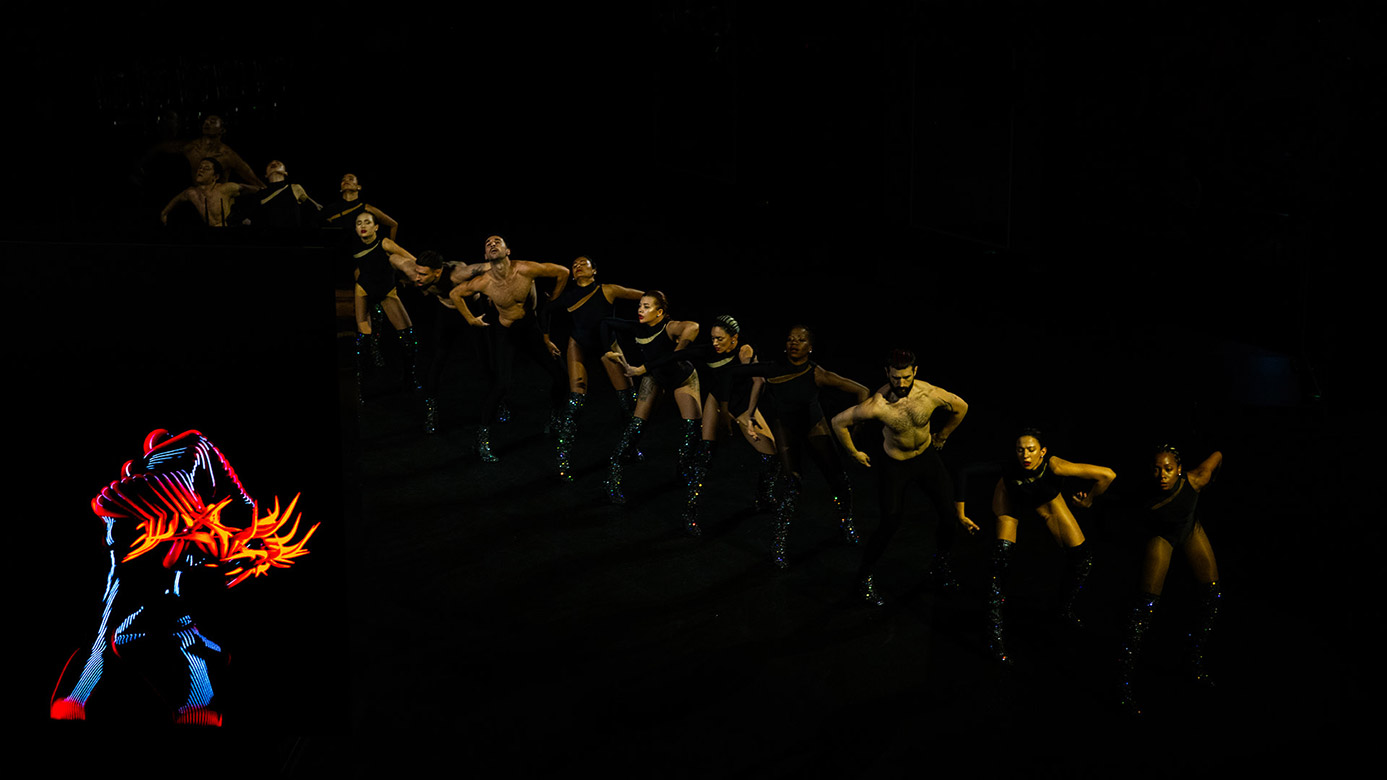 Contributing to the spectacle was the visual concept crafted by German-Persian digital art pioneer, Tobias Gremmler. Marrying the virtual and the real, Gremmler sculpted virtual figures that sprang forth from animated robotic screens, spotlighting Louboutin's signature Red Sole. "Incorporating technology to this show was also a fantastic exercise, Tobias worked on the iconic codes of the brand and made them evolve into virtual images in movement which were really fascinating." remarked Christian Louboutin.
Embracing the essence of Spring with soft pastels, intricate florals, and dazzling crystals, the Christian Louboutin Spring Summer 2024 women's collection epitomizes luxury and enchantment. Exemplifying Parisian elegance, the Miss Jane, rendered in fresh laminato leather designs and festooned with crystals, introduces its 25mm ballerina, the Sweet Jane. This shoe, distinguished by its dual  adjustable leather straps and a charming almond toe design, exudes a refined elegance. Accompanying this lineup are the Sweet Jane flat sandal, Jane Mule, and Movida Jane sandal, all accentuated by a  dynamic 'Boom Boom' design in a crystal-embellished black.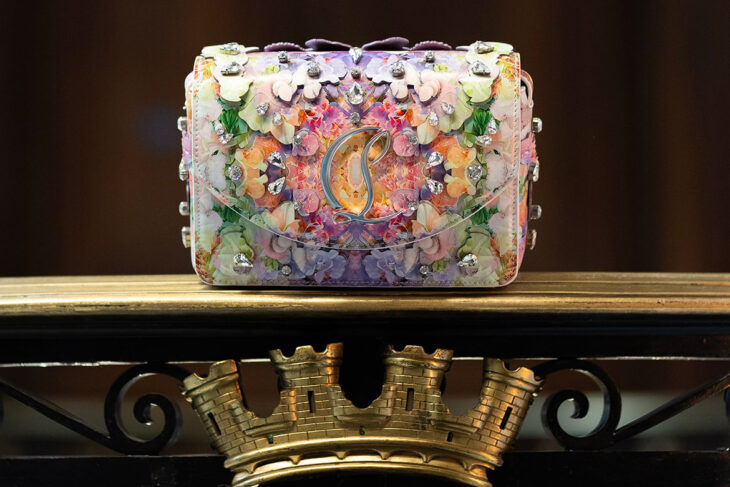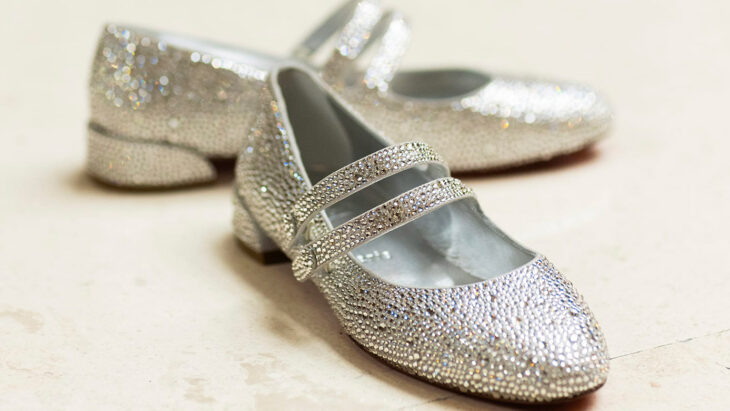 The Loubi54 bag, a coveted staple from the Maison, now sports a contemporary crossbody style. This iconic bag, adorned with the signature metallic CL logo, is offered in vivid new hues. With its composition of supple nappa leather in pristine white, vibrant blue, and sunny yellow, the bag further dazzles in bespoke designs like the Boum Boum strass and glossy laminated leather intrecciato, reminiscent of the Damipump and Damiboot.
Christian's deep-seated adoration for florals is manifest in the Ginko Girl and Ginko pumps. These shoes are graced with a meticulously designed golden Ginko leaf, encapsulating the heel, paying tribute to nature's eternal beauty and impeccable craftsmanship. Further adding to the collection's floral theme, versions of the Loubi54 and Flora sandal are adorned with laser-cut floral designs, creating an entrancing visual. These designs, coupled with hand-stitched crystal droplets, shimmer and dance, reflecting light with every stride.
Elevating glamour to its zenith, the Condora Queen Plume is now adorned with opulent feathers and strass. Similarly, the architectural heels of the Astrid Lace Strass pumps, booties, and Astrilarge Strass Booty are cloaked entirely in radiant crystals. The Aqua Strass mule and Jelly Strass pump, exuding fairy-tale magic, showcase iconic Christian Louboutin elements: elegant bows, translucent uppers, and gleaming crystals. These elements gracefully rest upon the newly designed Apostropha heel, its rounded design further accentuating Louboutin's iconic red.