Fashion brand Heliot Emil showcased its Spring Summer 2024 collection at a fashion show on Tuesday, September 26th, as a part of the recently concluded Paris Fashion Week. Titled 'The Chemical Basis of Morphogenesis', the collection finds its muse in a 1952 article penned by the renowned mathematician and computer scientist, Alan Turing. The article delves into the algorithmic connection between unique patterns seen in nature and the world of mathematics.
SPRING SUMMER 2024 COLLECTIONS
Drawn to this idea, Creative Director Julius Juul embarked on a journey to encapsulate the fascinating intricacies of morphogenesis into fashion. The result is a collection that marries distinctive textures and patterns with precise mathematical methodologies.
In 1950, Turing introduced a concept that would go on to be known as 'The Turing Test'. It posed a captivating question: can machines ever truly imitate human intelligence? More specifically, can artificial intelligence authentically reproduce the deep intricacies of human creativity?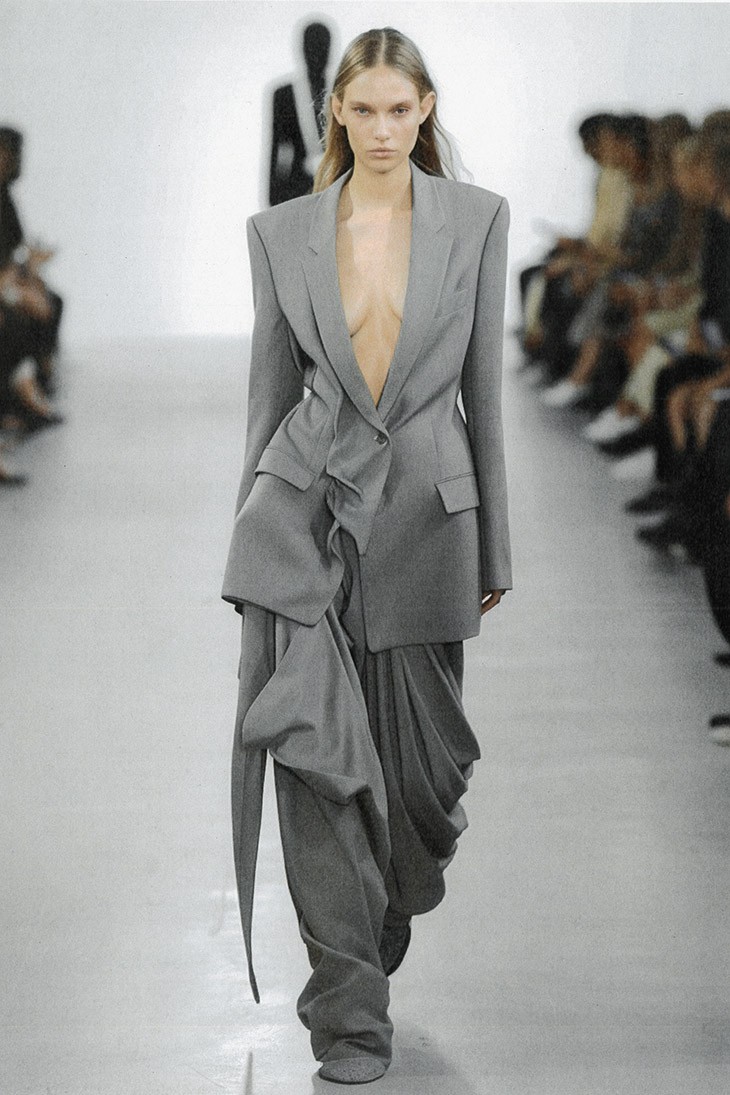 This very query serves as the cornerstone for the Heliot Emil Spring Summer 2024 project and installation. The brand seeks to understand the potential of machines in mirroring human-like intelligence, especially in the realm of fashion design. The collection is an exploration that challenges our preconceived notions of design aesthetics. The project prompts us to ponder on the blurred boundaries between human craftsmanship and AI-driven design, pushing us to reconsider our perceptions of aesthetic sophistication.