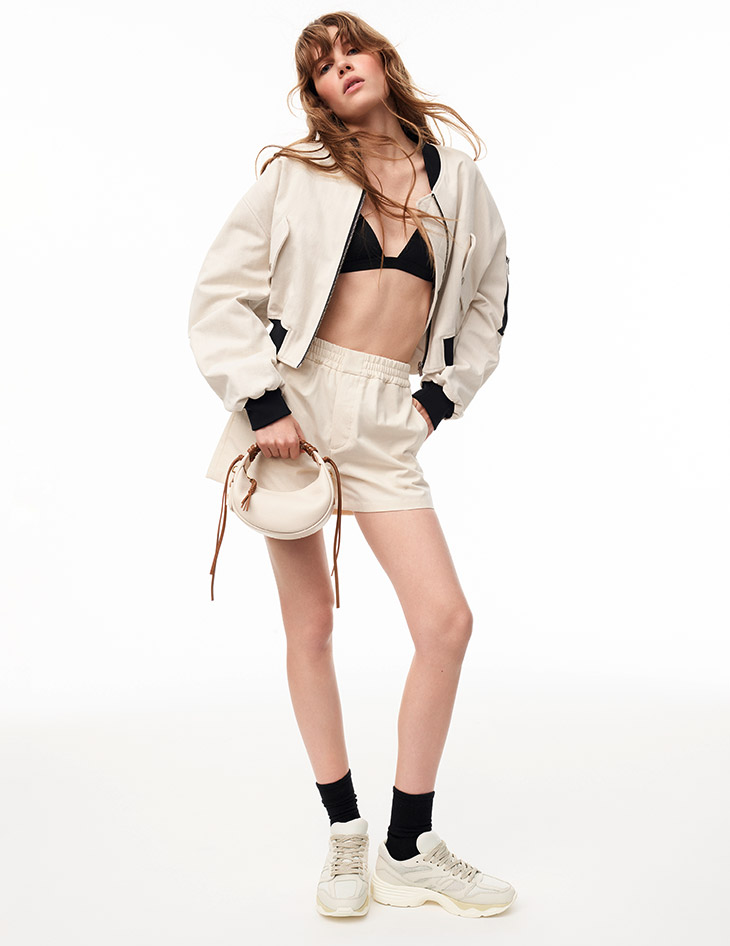 Fashion house Hogan unveiled its Spring Summer 2024 Collection that brings a seamless fusion of the brand's time-honored heritage and its modern narrative. This is a reimagined intersection of the past and present, the familiar and the new, amplifying the brand's foundational ethos and its iconic-making sensibilities.
SPRING SUMMER 2024 COLLECTIONS
The latest Hogan collection accentuates the brand's characteristic elements and its distinct aesthetic, combining quality, style, and innovation. Every product evokes a juxtaposition of robustness and femininity, achieved through luxurious materials, meticulous detailing, and understated designs, blending youthful exuberance with timeless sophistication.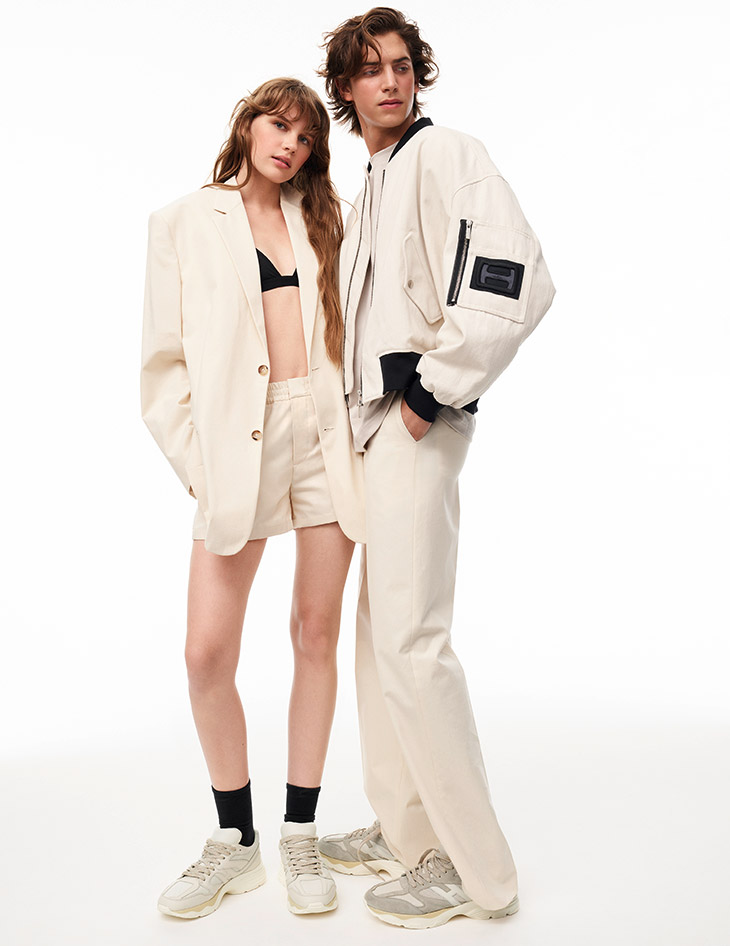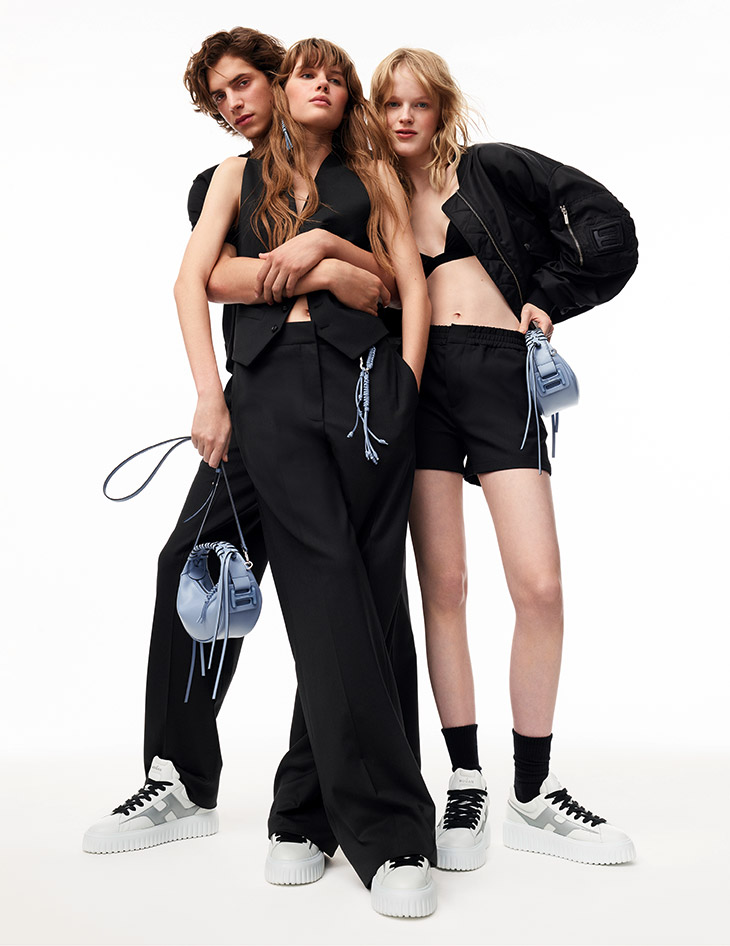 Designed for the effortlessly chic wardrobe of today's generation, the coveted Hogan H-Stripes sneakers are one of the key pieces. Adorned with pastel-colored trims on grooved platforms or crafted in pristine white leather featuring the contrasting H signature, these sneakers pair perfectly with oversized men's blazers and sleek bomber jackets. These are nonchalantly draped over bare skin and teamed with meticulously tailored trousers and shorts.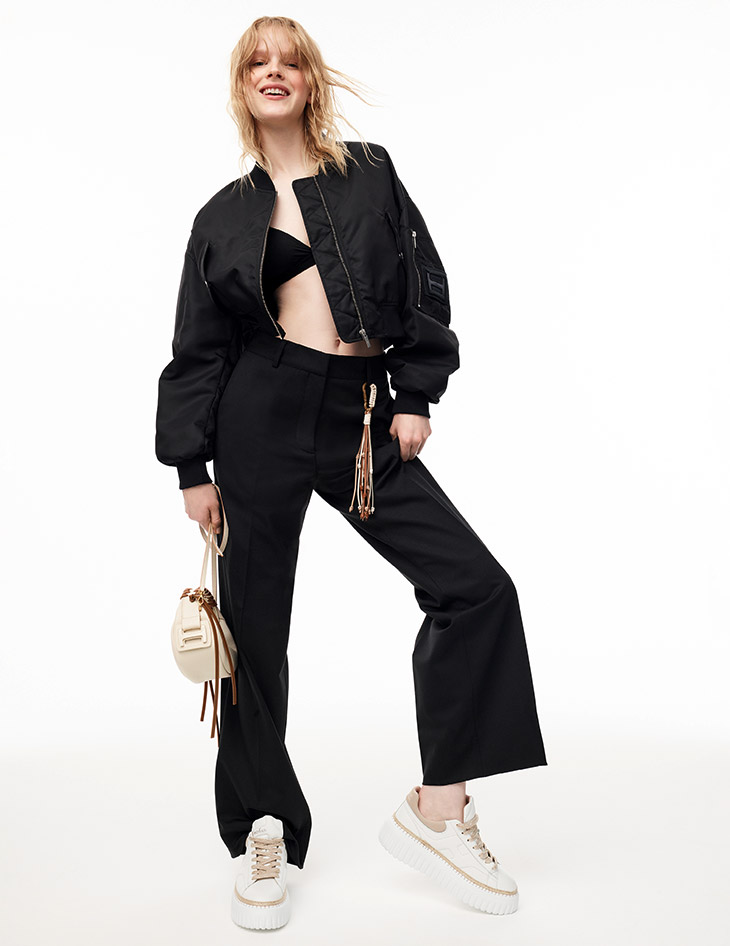 The gender-neutral Hogan 'H665' sneakers inspired by jogging are the quintessential footwear for the Spring Summer season. Be it for leisurely holiday walks or urban strolls, these sneakers are a must-have. Complementing the footwear, this season's signature Hogan H-Bag ranges from spaciously structured leather totes to dainty crossbody pouches. Crafted in a spectrum of earthy tones or vibrant pastel shades, they are accentuated with precise topstitches and flowing leather strings. These bags exude a relaxed boho-chic vibe, perfect for the entire summer.
The color palette for the Hogan Spring Summer 2024 collection is diverse yet harmonious, featuring neutral shades, sage green, pastel pinks, and blues, creamy buttermilk, rich chocolate brown, and a hint of classic black.