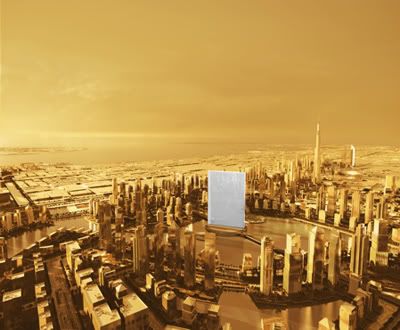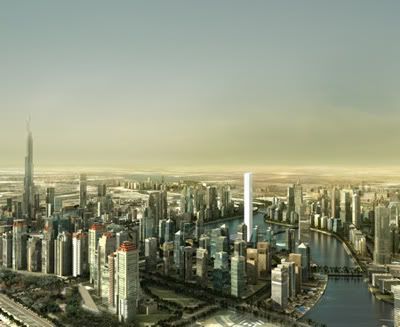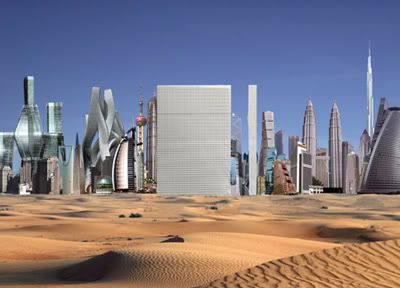 Project:

Dubai Renaissance
Client:
Dubai Properties Ltd
Location:
Dubai, United Arab Emirates
Site Competition:
Dubai Business Bay
Site Current Proposal:
Ras Al Khor Wildlife Sanctuary
Program: Total 425 500m2: Residential 67 800m2; Hotel 76 200m2; Offices 125 000m2; Retail 16 500m2; Parking 120 000m2; Culture 57 000m2
In charge: Rem Koolhaas, Fernando Donis
Team:
Katrin Betschinger, Miho Mazereeuw, Laurent Troost, Martin Gallovsky, Ben Milbourne, Maria Derevencova, Katharina Gerlach, Mihal Gdak, Beatriz Minguez de Molina, Bart Schoonderbeek, Anneke van Zuethem, Clement Blanchet, Suzannah Waldron
ARUP: Cecil Balmond, Chris Carroll, Craig Gibbons, Alistair Guthrie, Gaspar Dorey
Inside Outside: Petra Blaisse, Rosetta Elkin
Konstantin Grcic Industrial Design:
Konstantin Grcic, Nitzan Cohen
Lerch, Bates & Associates: Adrian Godwin
Dorsser Blesgraaf: Renz van Luxemburg
Ducks Scéno: Michel Cova
Models: Vincent de Rijk
Photography: Hans Werlemann, Frans Parthesius
Irma Boom Design: Irma Boom, Sonja Haller
Art: Hans Ulrich Obrist, Chris Dercon
Tate, London: Sir Nicholas Serota, Erica Bolton
Serpentine Gallery: Julia Peyton-Jones, Hans Ulrich Obrist
In 2006 Ram Koolhas and Fernando Donis of Oma designed Dubai Renaissance building as an entry for a competition for iconinc central feature at Businness Bay in Dubai. Oma lost the competition to Dancing Towers project by Zaha Hadid, but its rumored that OMA is negotiating to build the structure at another site in the Emirate
From OMA:
So far, the 21st century trend in city building leads to a mad and meaningless overdose of themes, extremes, egos and extravagance. What is needed is a new beginning, a Renaissance… Dubai is confronted by its most important choice: Does it join so many others in this mad, futile race or does it become the first 21st century metropolis to offer a new credibility? The design of the building wastes no energy on useless invention. It proposes a single monolithic volume constructed, like an elevator core, in one continuous operation – 200 meters wide and 300 meters tall. Instead of competing with the Burj Dubai merely in terms of height, it overshadows it in terms of presence and substance… If the shape of the Renaissance offers a massive presence from one side, from another angle it reveals exceptional slenderness…
More @ OMAs website
.