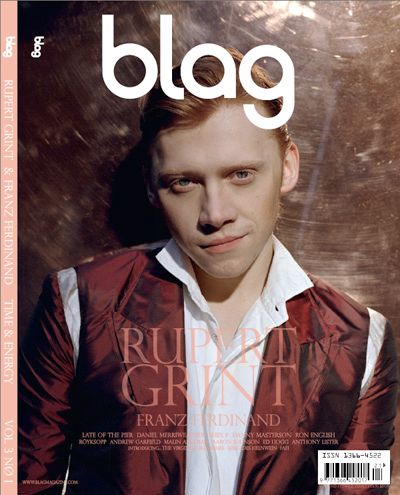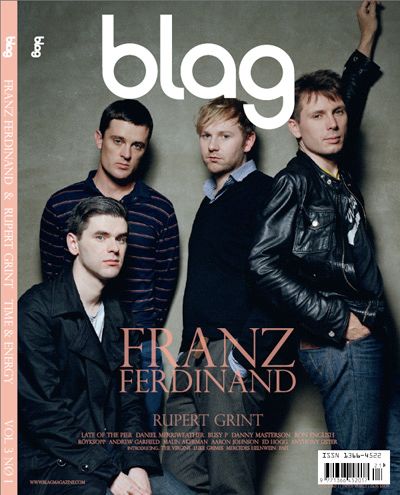 Cover Stars:
Rupert Grint and Franz Ferdinand
Photography by
Sarah J Edwards
For its 3rd volume release, and a completely new makeover the magazine is celebrating with a World Exclusive Double Cover:
Rupert Grint
(Harry Potter, Cherrybomb) and
Franz Ferdinand
. The magazine is turning into a bi-annual event, with 2 publications per year and a new makeover BLAG will have more pages, more photos, more words and a whole new look. Heavy matt and gloss stock, gold foil block cover logo, more of a book like form, interesting music, design and fashion content, will make it a perfect coffee table accessory. 
Coverstar Rupert Grint shot on location at the Prada Foundation's Double Club by Sarah J Edwards, can be seen in clothes by Alexander McQueen, Rag and Bone, Tom Ford and Mulberry. Music cover stars Franz Ferdinandmet BLAG on the top floor of Centre Point and pose in true rock 'n' roll style. In Pierre Condou's Paramount club, designed by Tom Dixon. Courtesy of Blag.