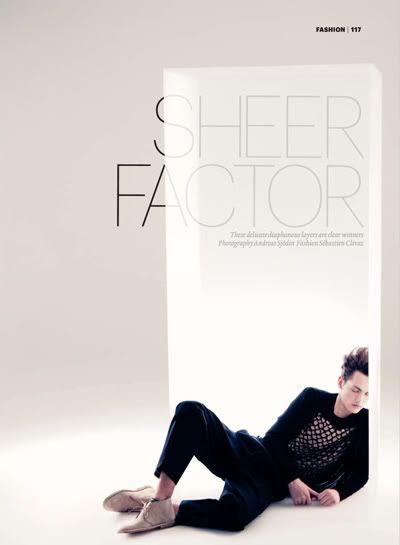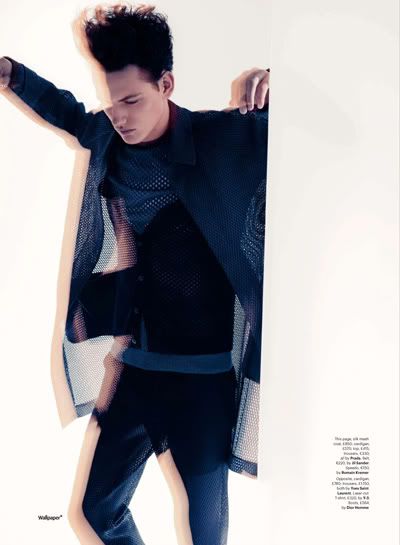 Magazine:

Wallpaper*
Published:

March 2010
Editorial:

Sheer Factor
Model:

Jakob |
2pm
|
Hair:

Martina Senke
Make Up:

Anya De Tobon
Styled by
Sebastien Clivaz
Photographer:
Andreas Sjodin
Website:
www.wallpaper.com
We featured photography of Andreas Sjodin for the first time back in 2008. with his dreamy Balmain
campaign image
featuring Freja Beha Eirchsen. Andreas teams up with fashion editor Sebastien Clivaz for Sheer Factor fashion story in next months issue of Wallpaper* magazine. For Andreas Sjodins portfolio log on to
www.andreassjodin.se
, more of Wallaper's Sheer Factor previews are after the jump: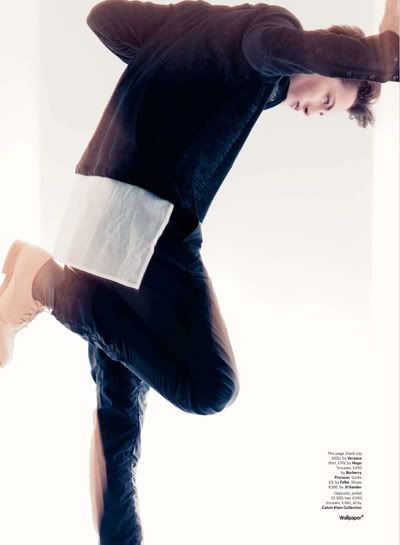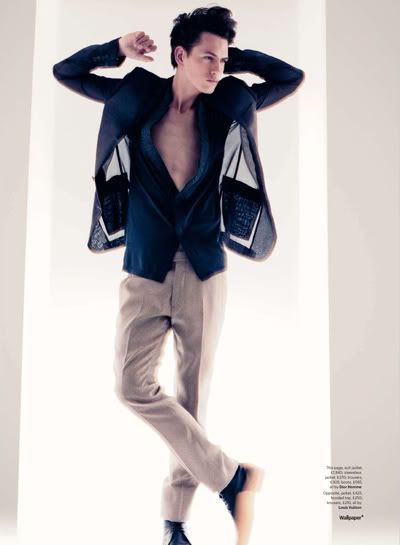 Wallpaper* magazines March issue is already on your newsstands, for more info log on to www.wallpaper.com

Also you can buy a digital issue of Wallpaper Magazine
at Zinio, and a tree will thank you.