Magazine: Carbon Copy
Issue: #13
Website: www.ccmag.info
Carbon Copy's 13th edition does not let us down, blending in stylish and provocative with its already well known signature flare. A splendid model cast poses for today's talented fashion snappers such as Sebastian Troncoso, Jd Forte, Marley Kate, Charlotte Hadden, Conan Thai, Juan Funez, Mark Rabadan, Ivona Chrzastek and John Tan.
You can already purchase CC13 both in digital and print, discover more of the new issue after the jump:
Model: Dudley O'Shaughnessy |Next|, Willy Cartier |Request|
Stylist: Torian Lewin
Photographer: Jd Forte

Model: Baptiste Radufe |View|
Stylist: Yvona Yvon
Photographer: Sebastian Troncoso

Model: Mickey Crawford |Elite|
Stylist: Georgia Boal-Russell
Photographer: Charlotte Hadden
Model: Jeremy Wardlaw |Click|
Stylist: Ton Aguilar
Photographer: Conan Thai
Model: Hayden & Raul |Sight|
Stylist: Sofia & David
Photographer: Juan Funez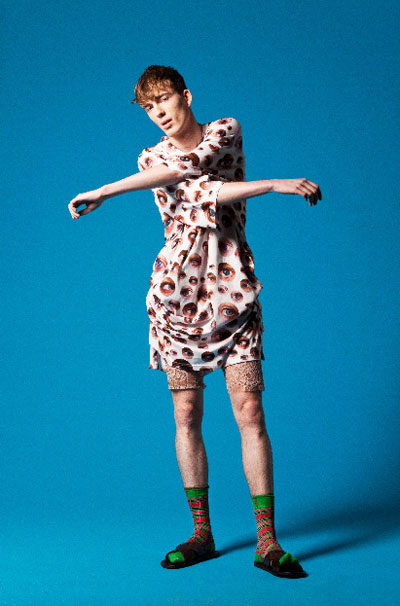 Model: Milo Spijkers |Elite|
Stylist: Adele Cany
Photographer: Mark Rabadan
Model: Elias Cafmeyer
Stylist & Photographer: John Tan
Model: Guetan Elito, James David & Abdi Osman |D1|
Stylist: Naz & Kusi |Tzarkusi|
Photographer: Ivona Chrzastek
Model: Igor Stepanov |Select|
Photography by Marley Kate
Stylist: John William
Grooming: Theresa Davies
Click on the image above to see more of the cover story.