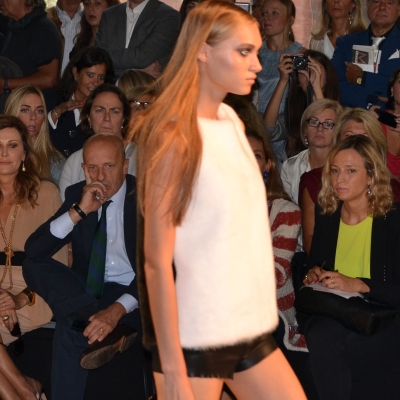 Collection: Simonetta Ravizza
Season: Spring Summer 2013
Website: www.simonettaravizza.it
On the first day of Milan Fashion Week we had the chance to discover how Simonetta Ravizza saw next year's Spring Summer season. Famed for outerwear as well as accessory pieces made out of fur and leather, Summer comes as the most challenging season for the prolific Italian fashion house. Looking for the sentiment of great style, Ravizza finds inspiration on a journey from the exotic Marrakech to elegant Paris.
The leather is the Maison's must and signature, the material that follows through and underlines the whole of the collection. – Simonetta Ravizza
With nature of the material, leading role went to the accessories, lace effect was achieved by laser-cut techniques while nature of North Africa shined through horn handles and tiger-print furs.
After the jump see some of the looks which caught our eye: