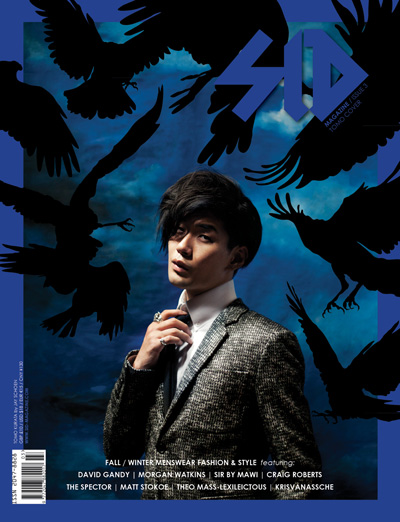 Magazine: SID
Issue: #3
Cover Model: Tomo Kurata |Next London|
Photography by Jay Schoen
Styling by Sylvester Yiu
Grooming: Kenny Leung |ERA using Shiseido Men and TIGI Bed Head B for Men|
Set Design: Emi Tse and Kat Leung
Website: www.sid-magazine.com
Exclusive reveal of Sid magazine's cover starring up and coming fresh face Tomo Kurata lensed by Jay Schoen. Tomo is clad elegantly by Sylvester Yiu in KrisVanAssche and Karl Lagerfeld.
SID hits newsstands November 19th, stay tuned for our exclusive reveal of 4 more third issue covers and more info!