The long awaited iPhone 5c is now officially released by Apple (as well as the more advance iPhone 5s) in all the glory of its eye-catching summery selection of colours. The all new design comes in five colours, white, blue, green, pink, and yellow. With the already familiar iPhone characteristics it delivers a 4 inch Retina display, A6 chip, as well as an 8 megapixel camera. What the new phone also promises is a far greater battery life.
For more of the colourful new Apple design images and info continue below:
"iPhone 5c is everything iPhone 5 was and more, in an all-new design packed with great features, iPhone 5c is designed with a beautiful polycarbonate enclosure that looks and feels so solid in your hand." – said Philip Schiller, Apple's senior vice president of Worldwide Marketing.
While long announced as a budget phone, that may not be entirely true for the new phone. The new prices come as a surprise to many, especially with the talk of providing a very affordable phone for the China market. For now we know owning the new design the states without any contractual obligations may cost you up to $549, or even more if you opt for the 32GB version priced at $649. However with a a two year contract, the price significantly drops to $99 and $199.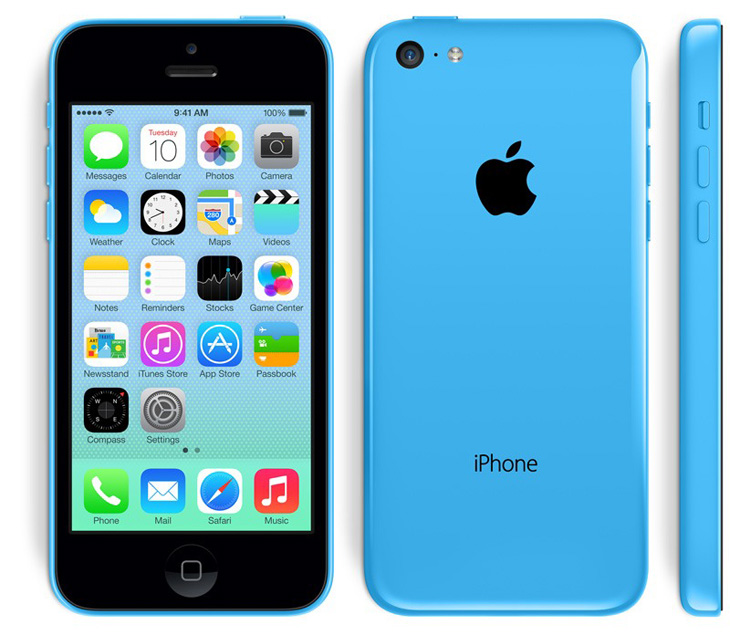 European market may expect an even higher no-contract price set for 5c at 599€-699€, and with a 100 euro increase for the 5s version.
Putting new design features to the side, in addition to the enhancement of currently available hardware perhaps the most interesting new software feature might come with 5s. Mainly the much talked about fingerprint reader, and M7 chip that handles motion sensor and gyroscopic features.