Burberry showed its Burberry Prorsum menswear Autumn Winter 2014 collection in London's Kensington Gardens yesterday. For the new collection Christopher Bailey used variety of fabrics including Hand-painted leather and suedes, London map and iconic landmark prints, lightweight silks, cashmeres, and wools. A Painterly Journey collection is made of Lightweight trench coats, lightweight and oversize cabans, relaxed chesterfields, sheepskin jackets, Fisherman's rib cardigans, oversize artists' shirts and Fisherman vests.
Burberry also introduced new accessories St Ives bag in hand-painted leather and suede, as well as knitwear and scarves for the first time.
Take a look at entire AW 2014 collection under the cut: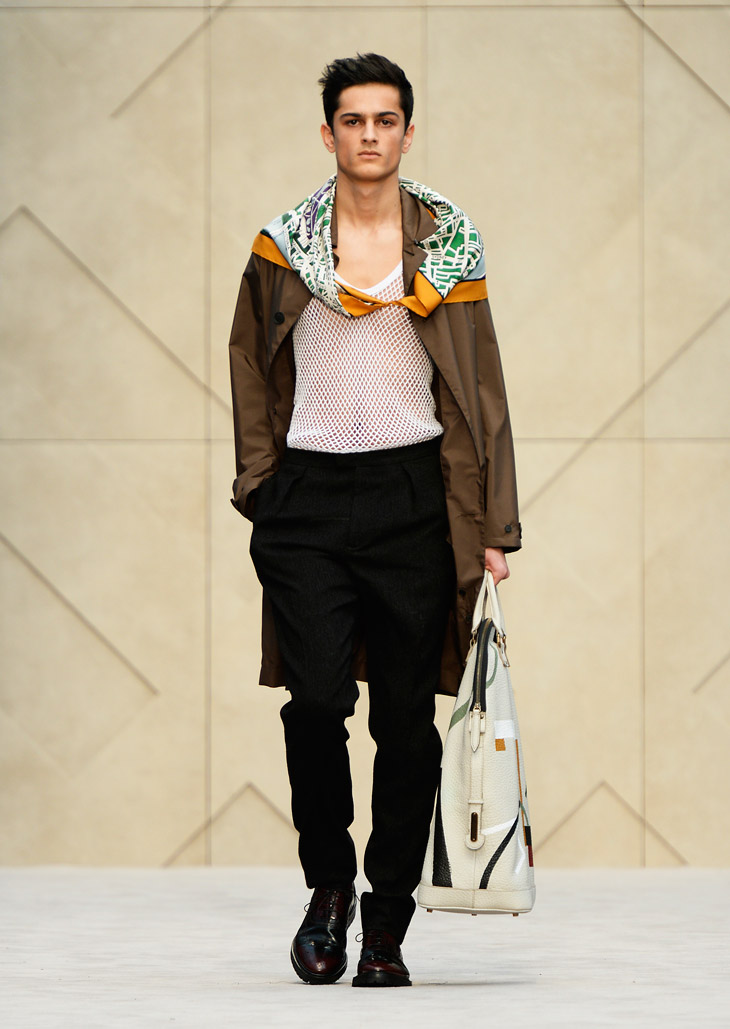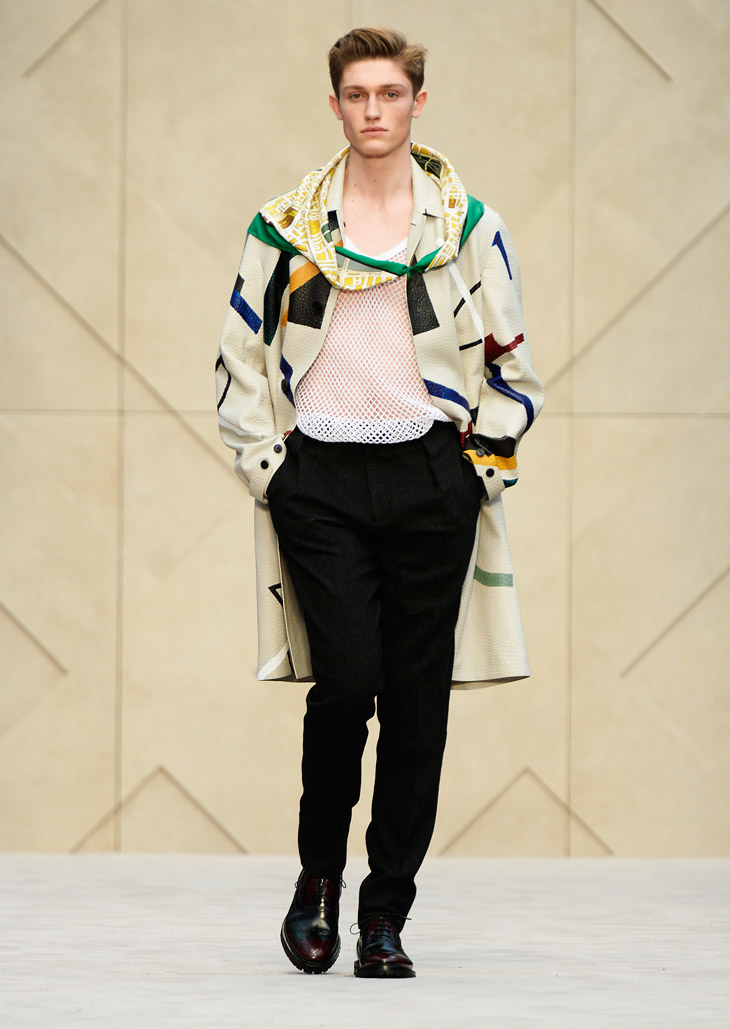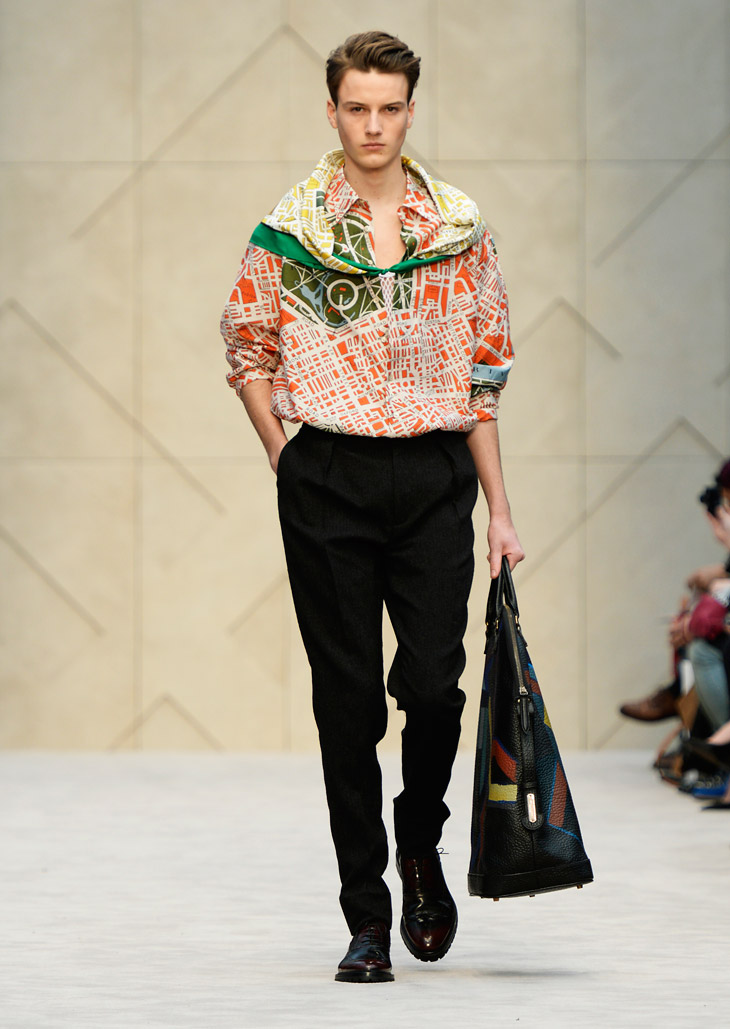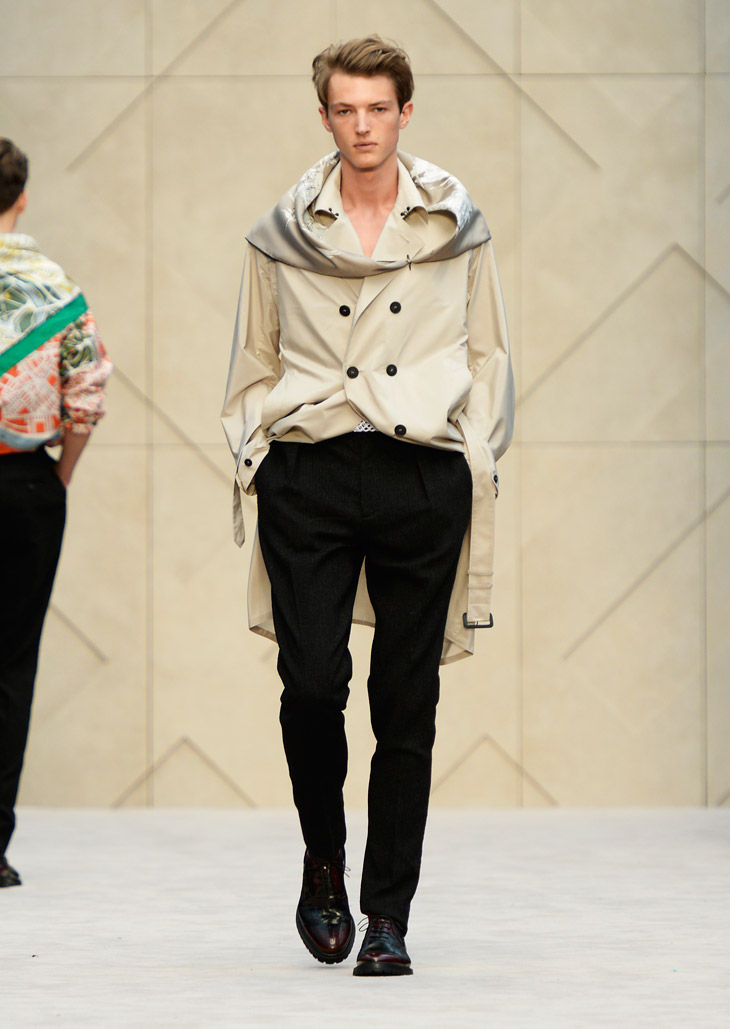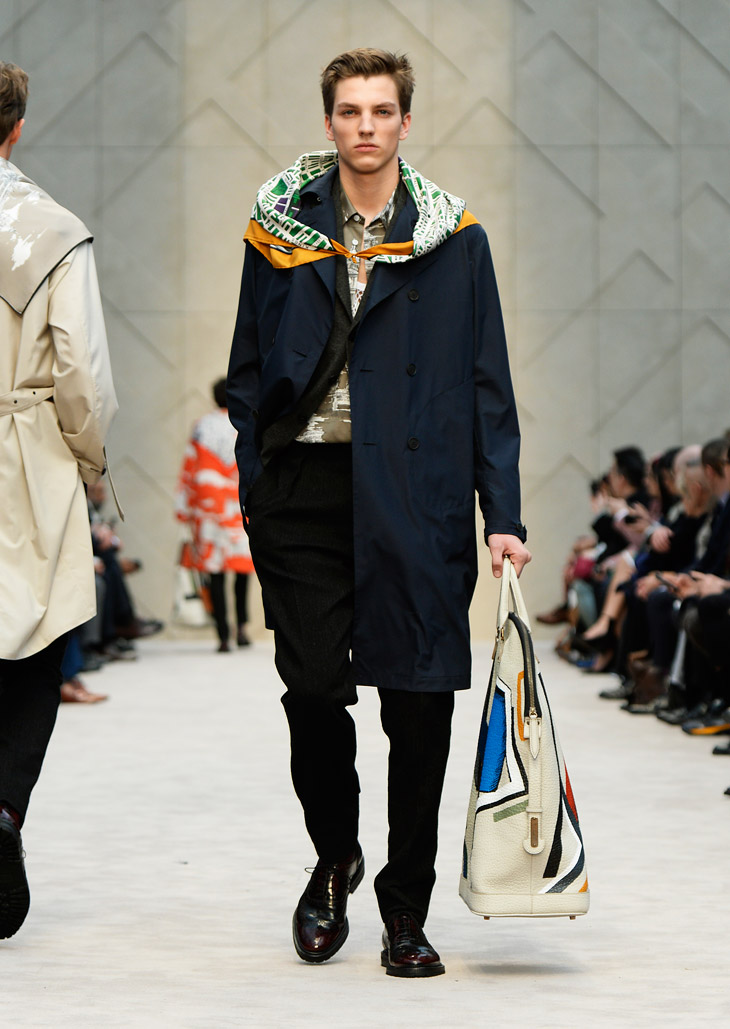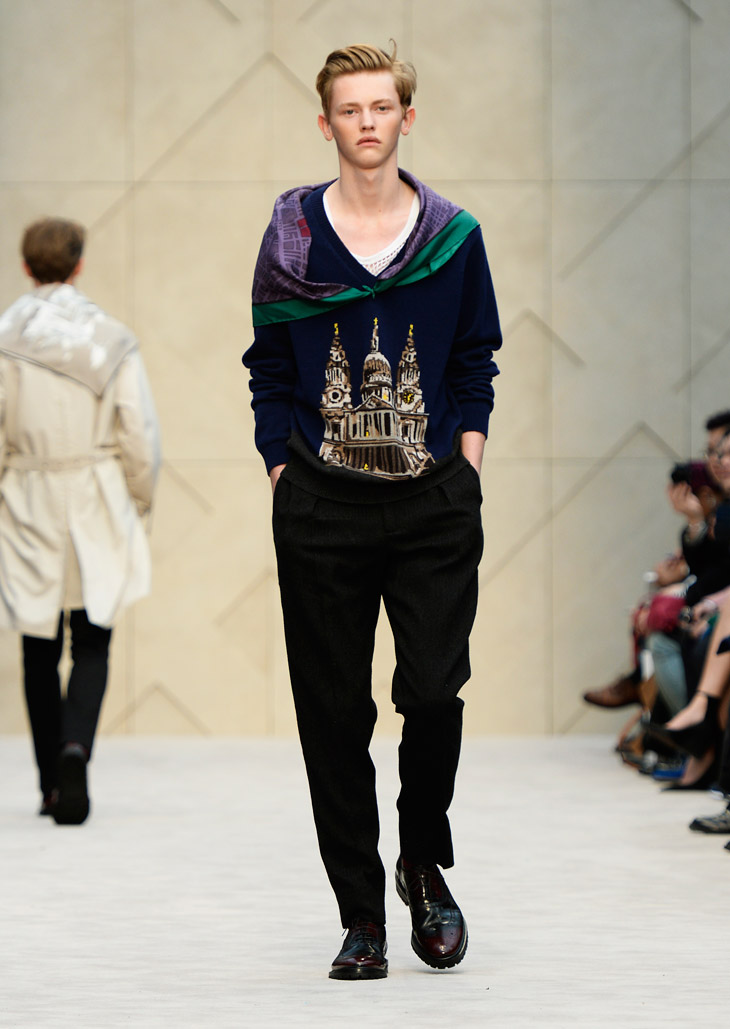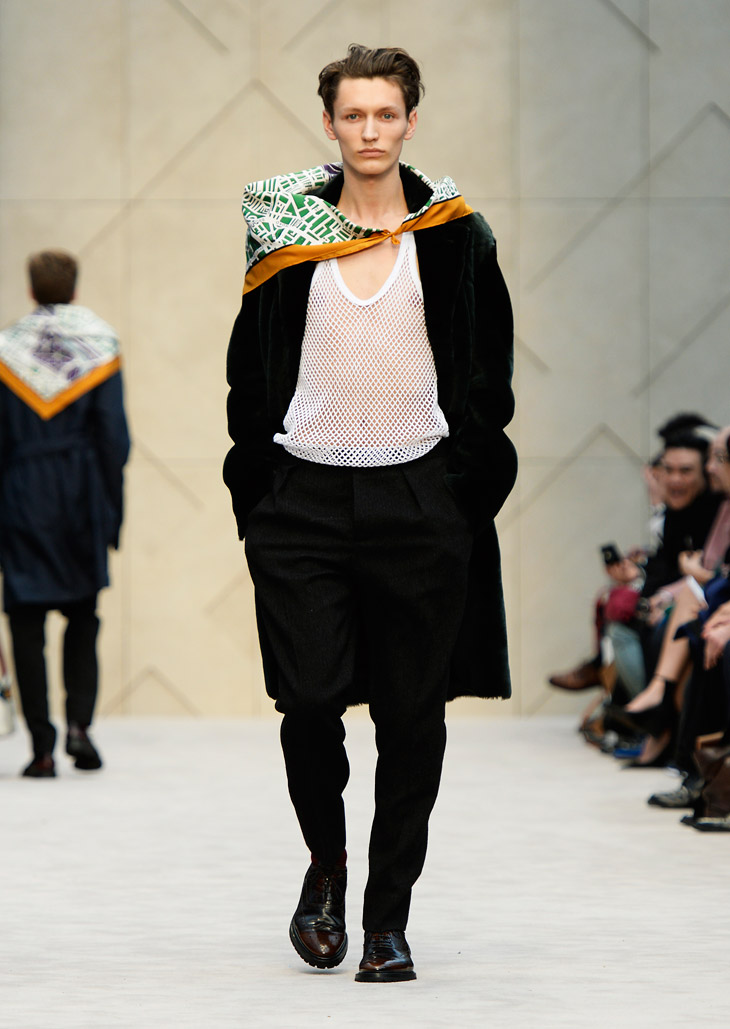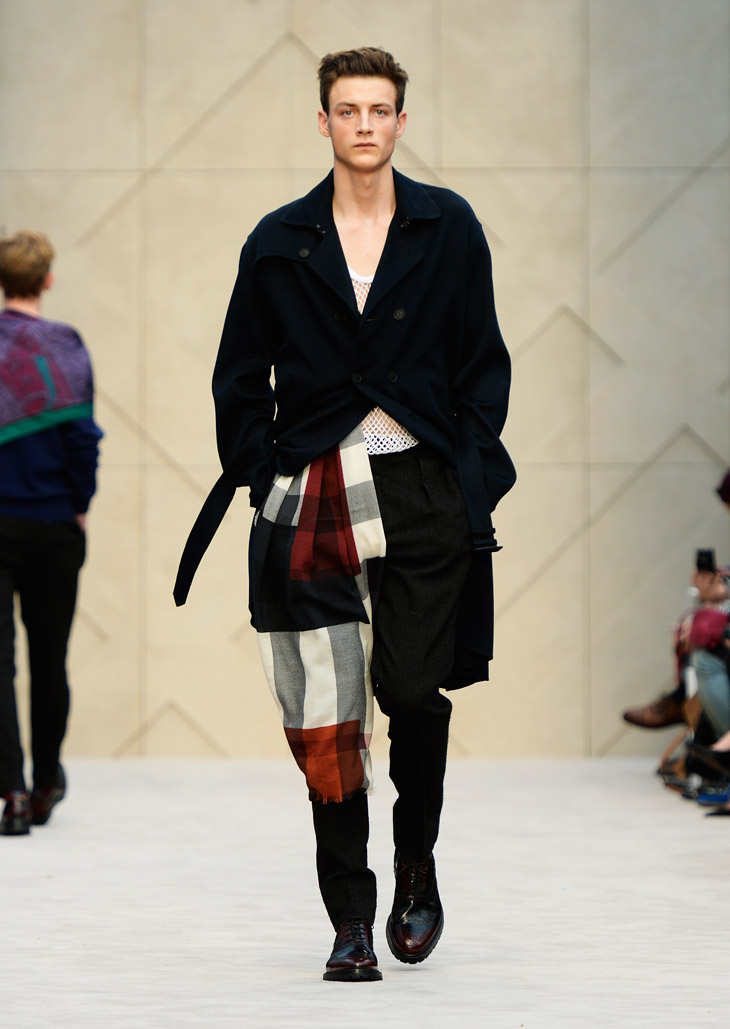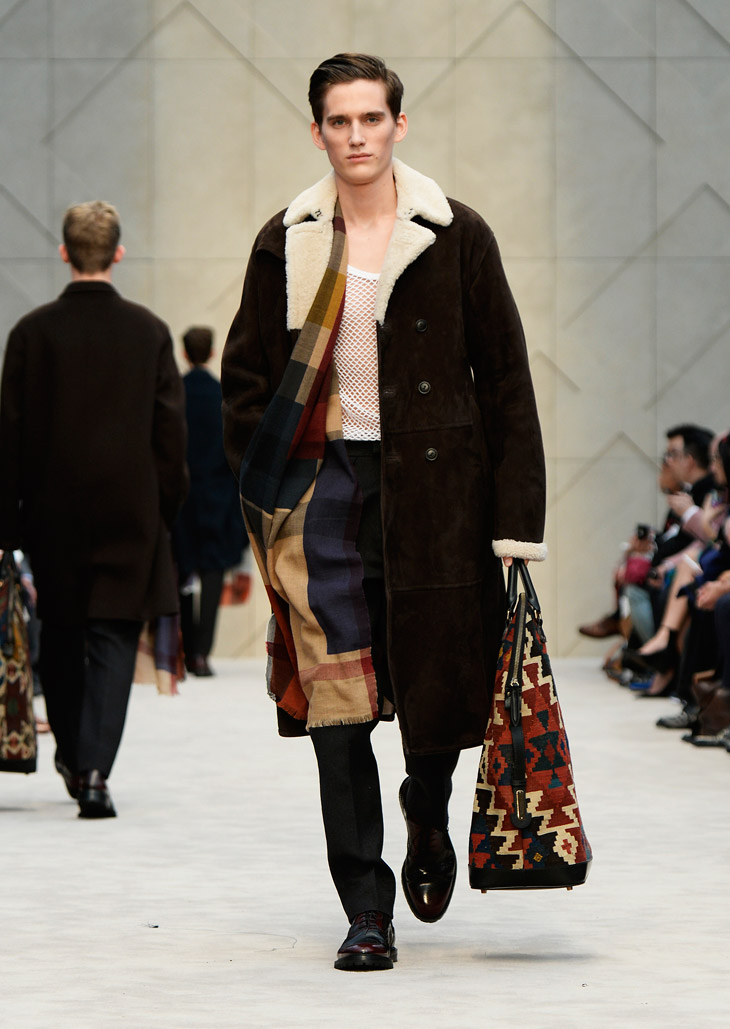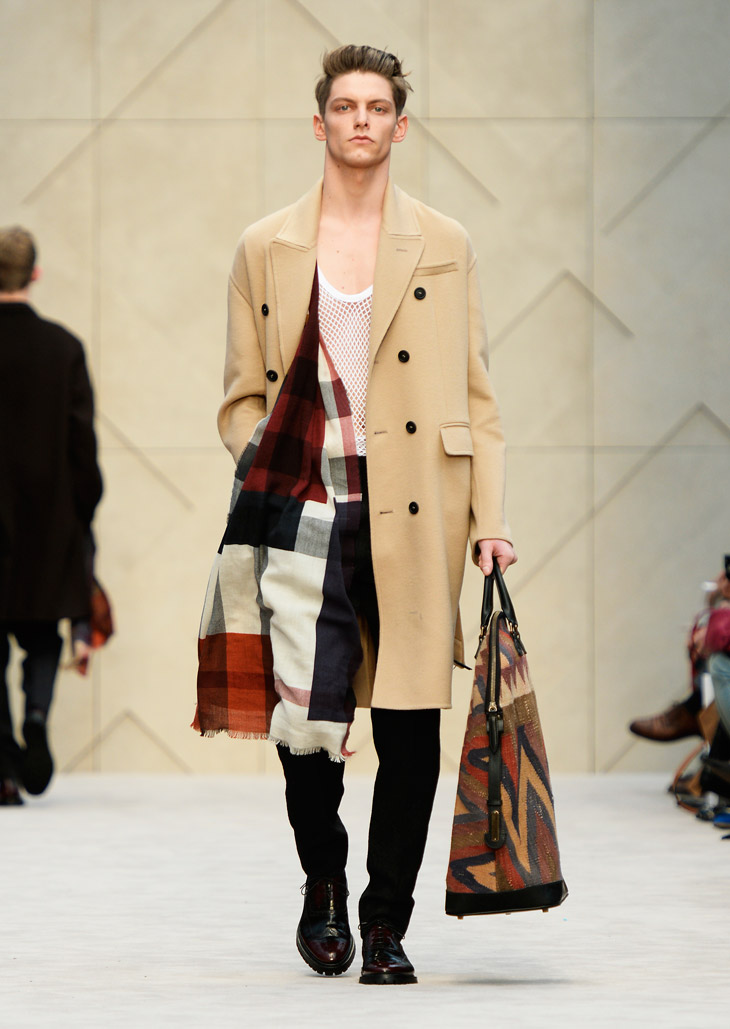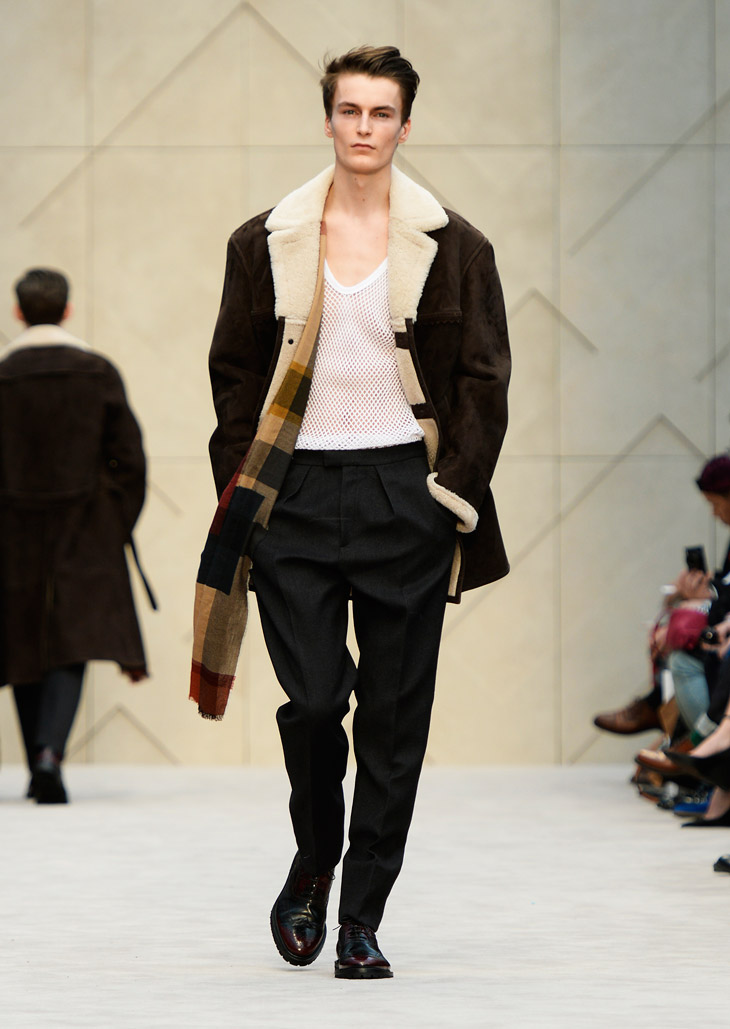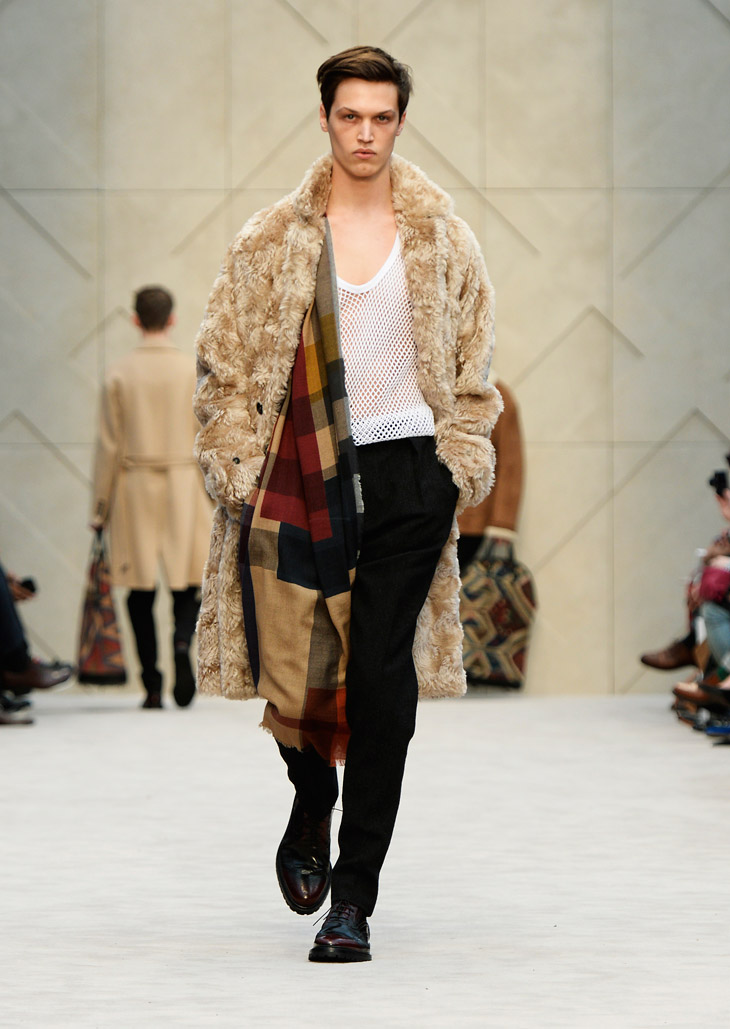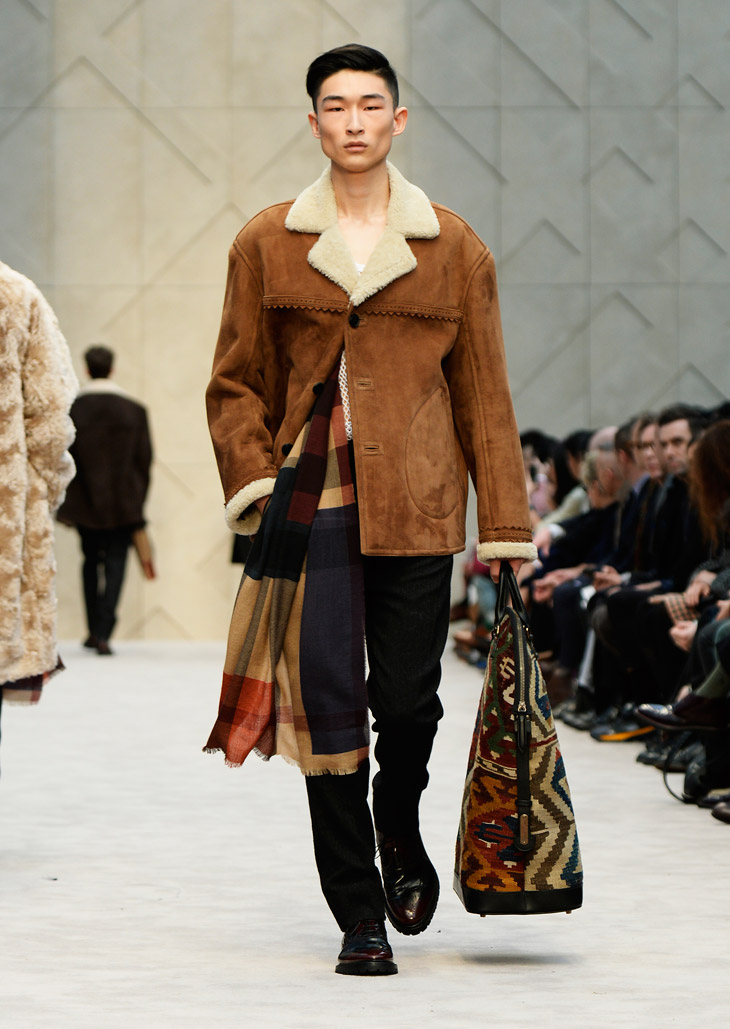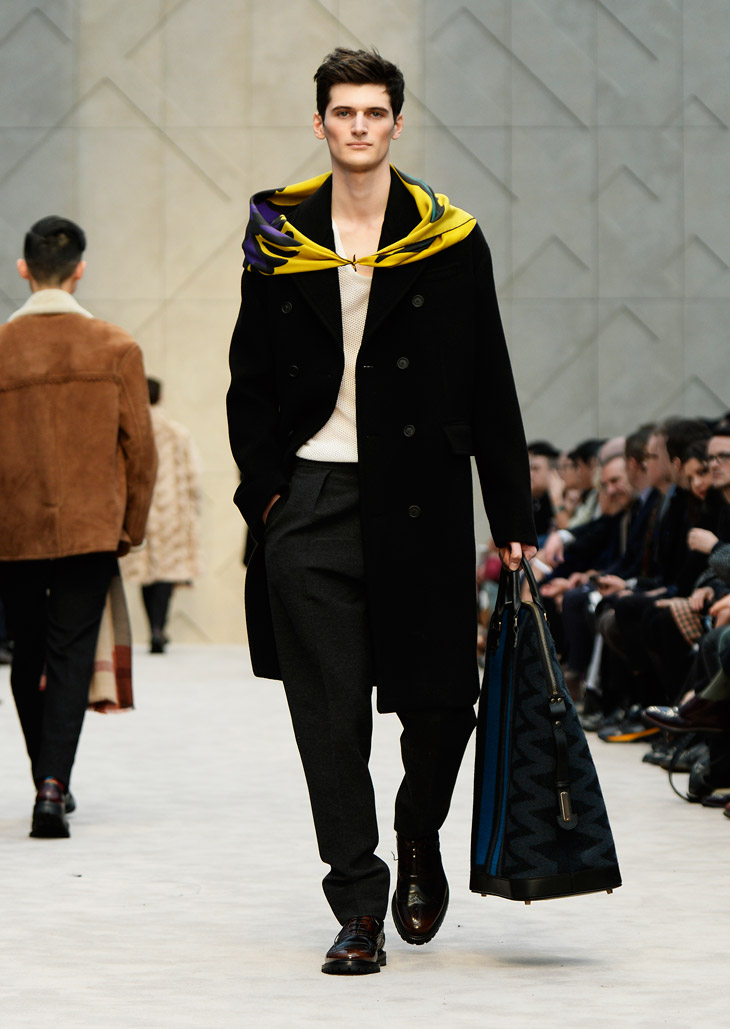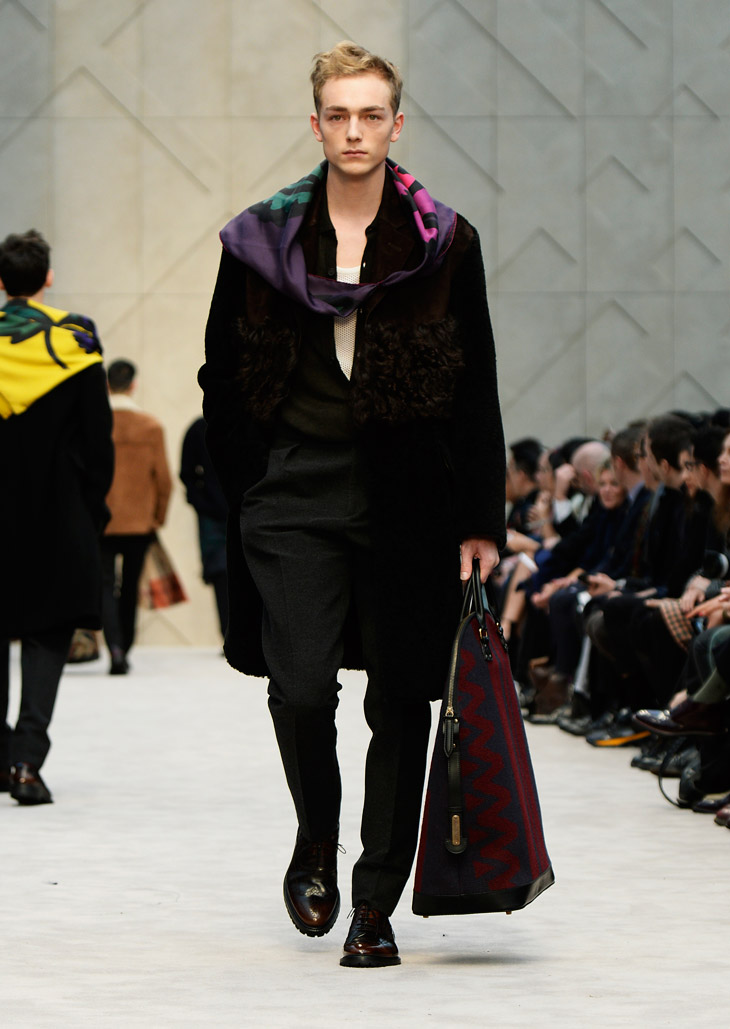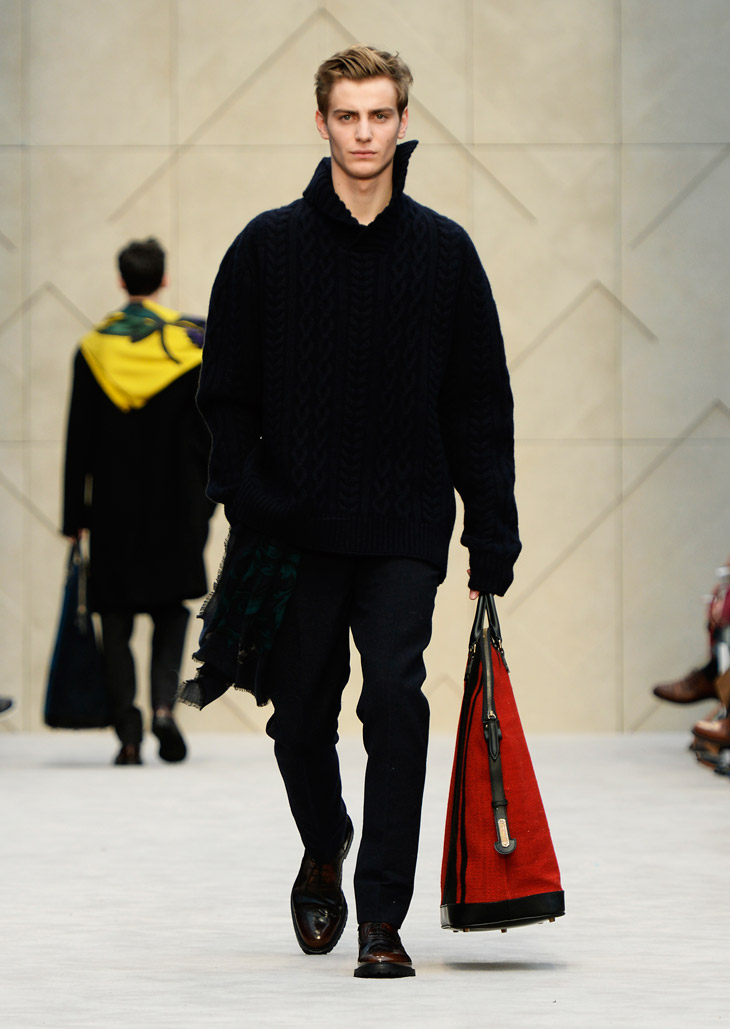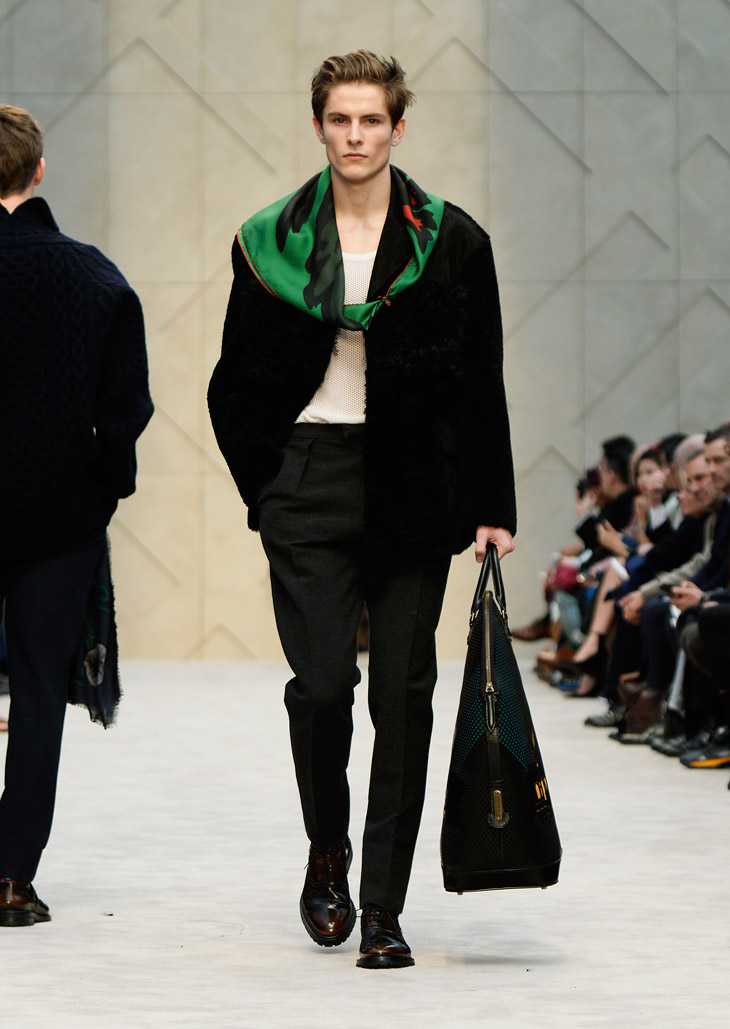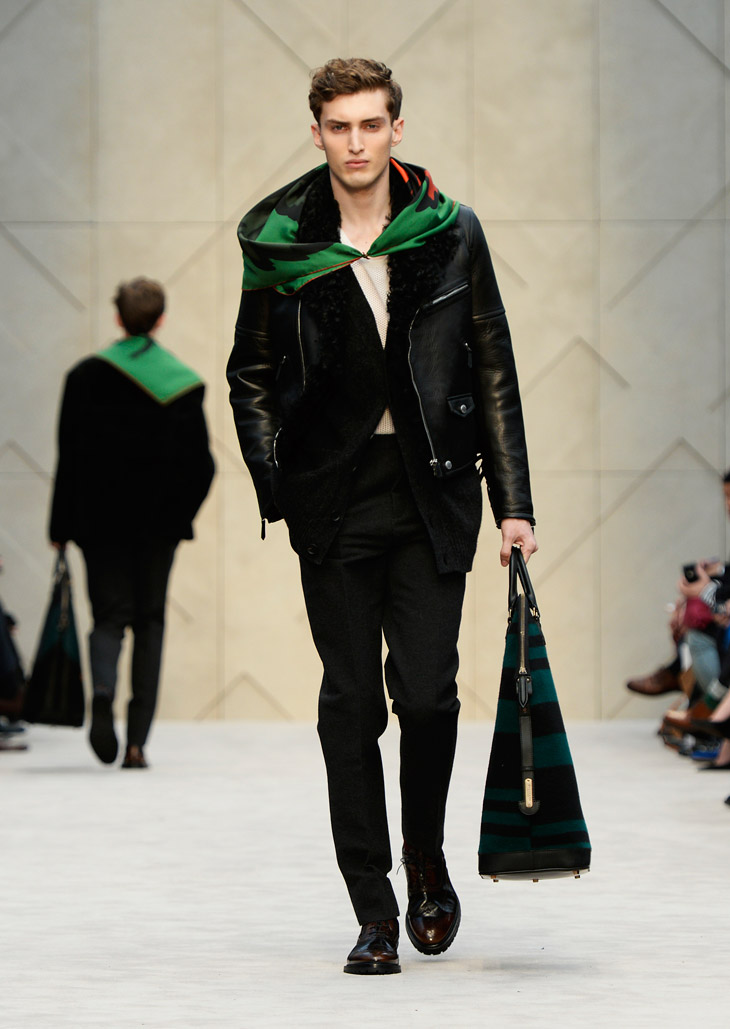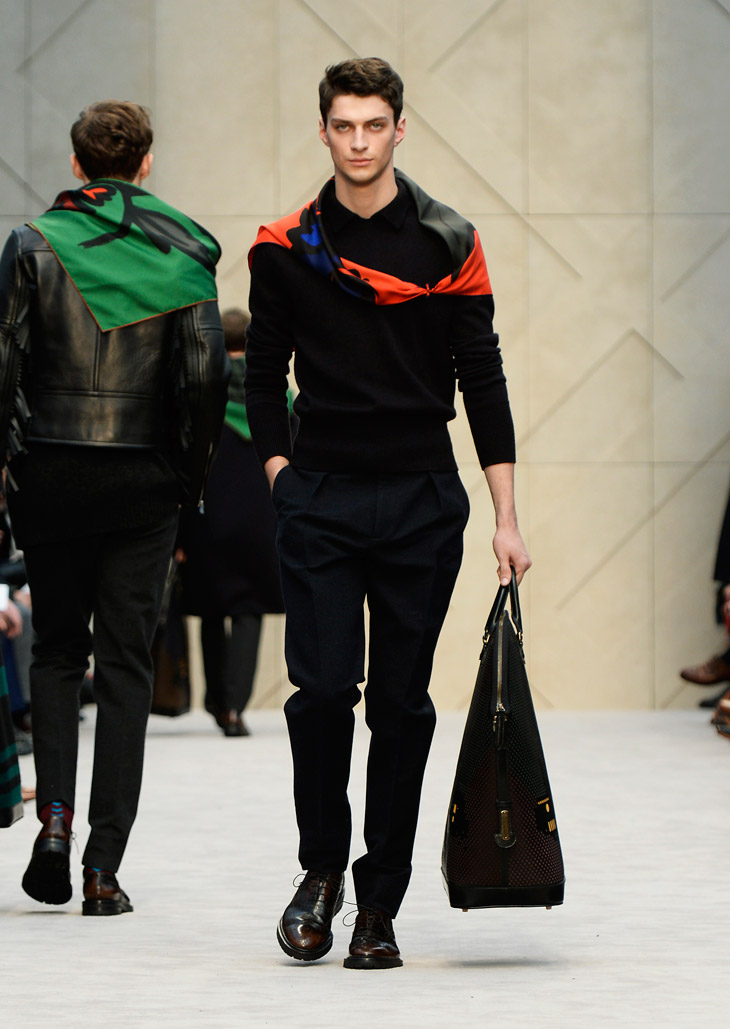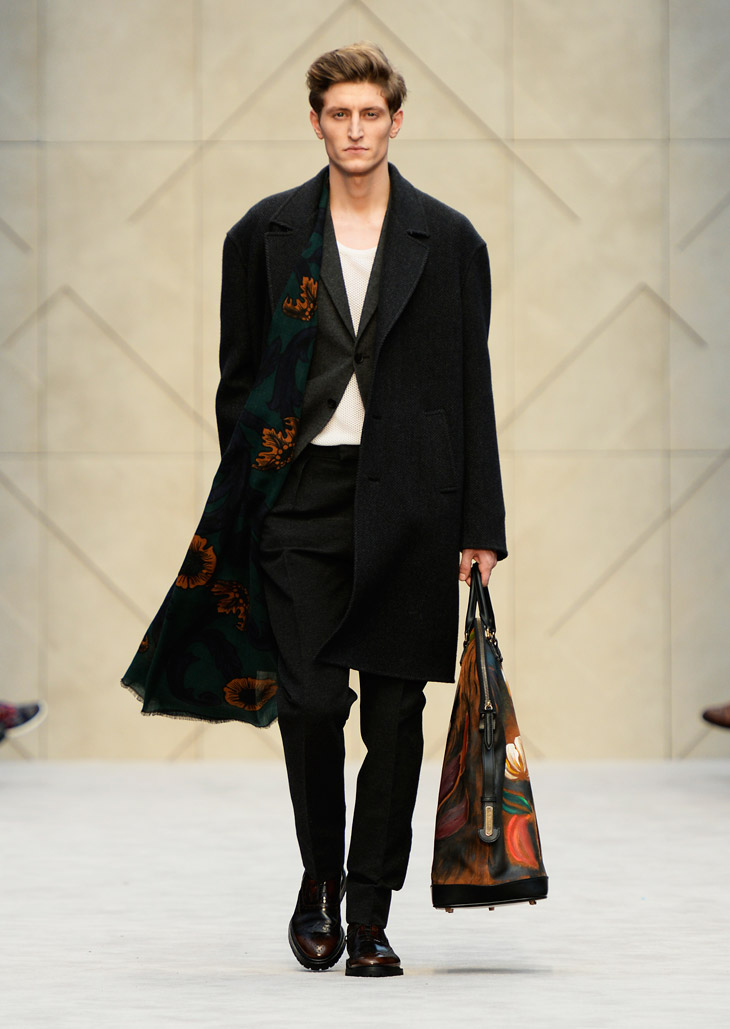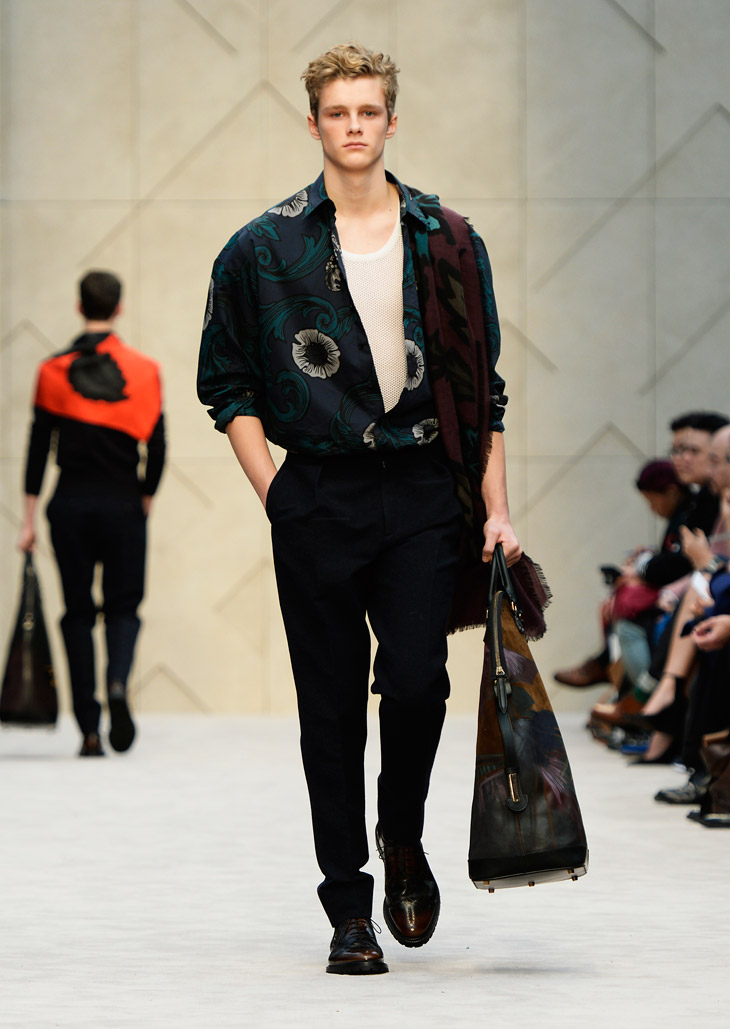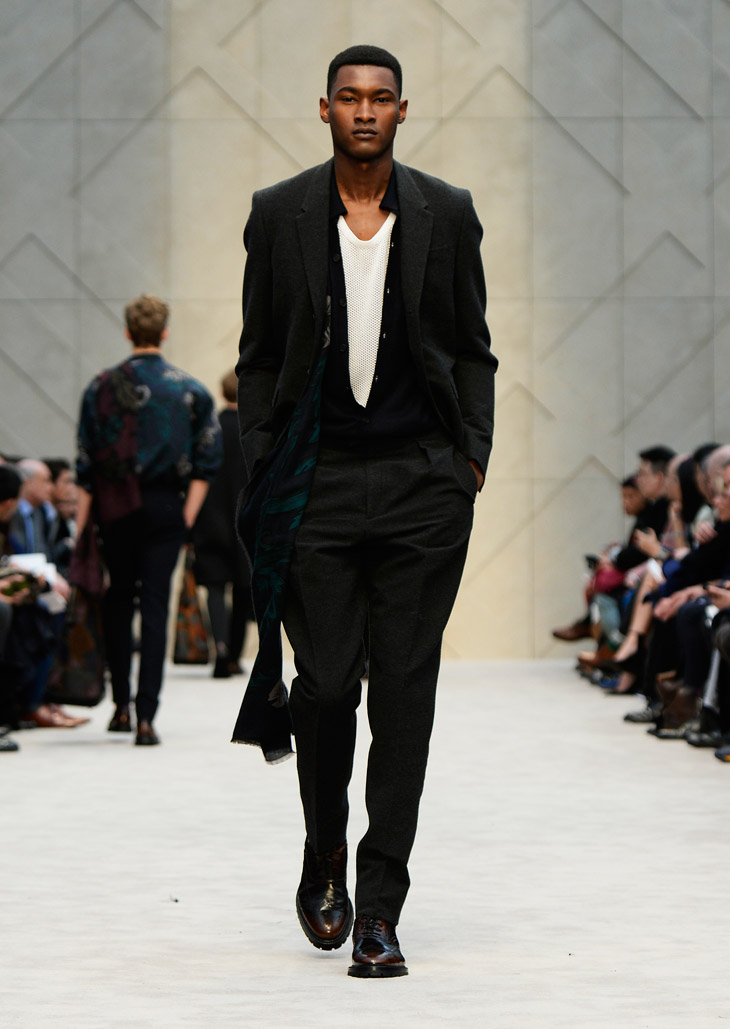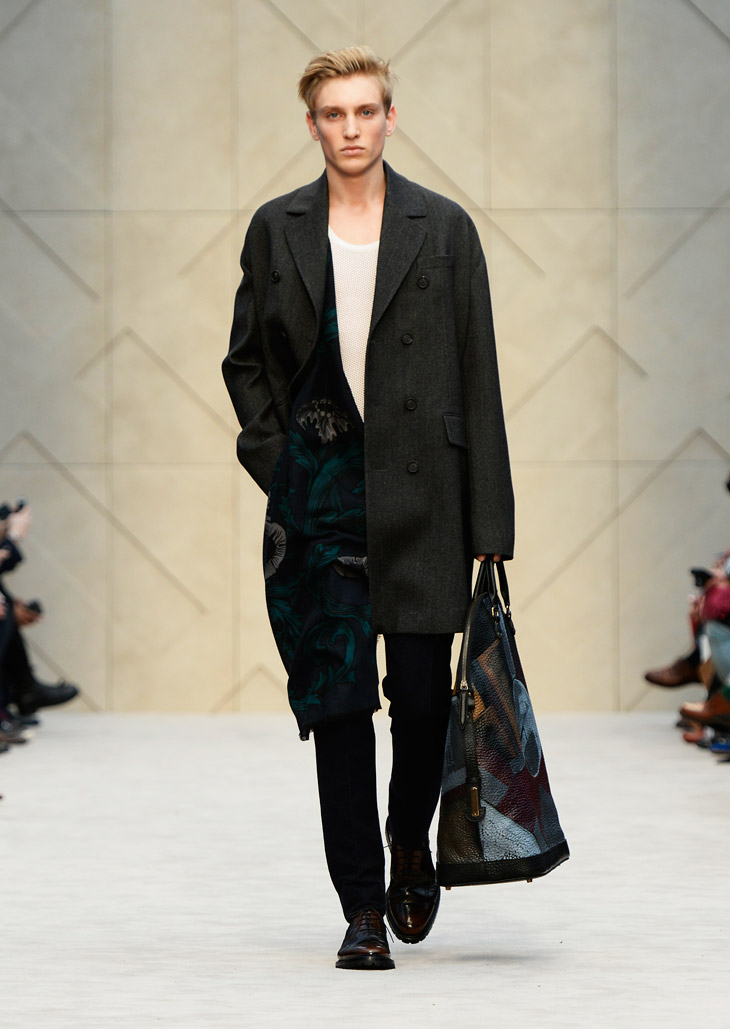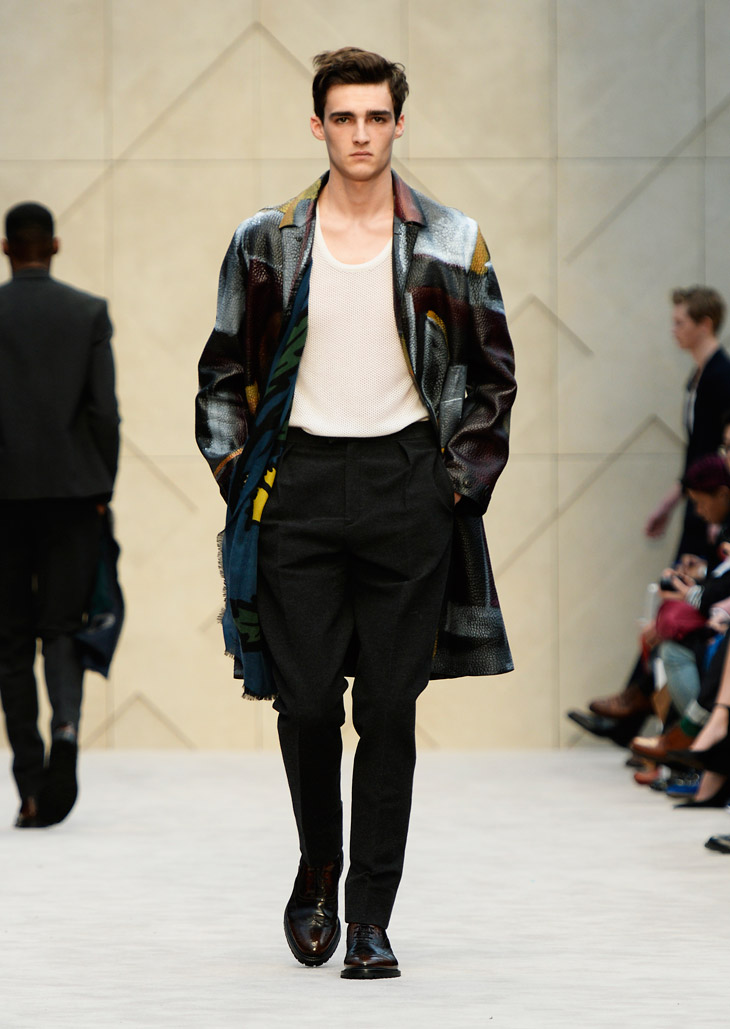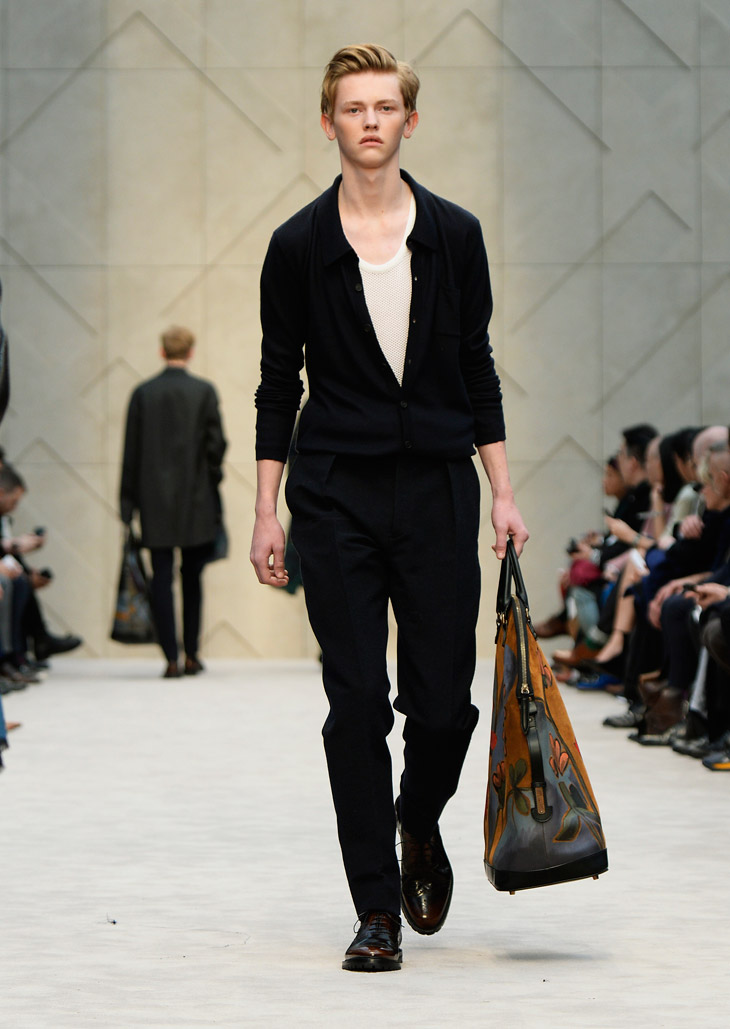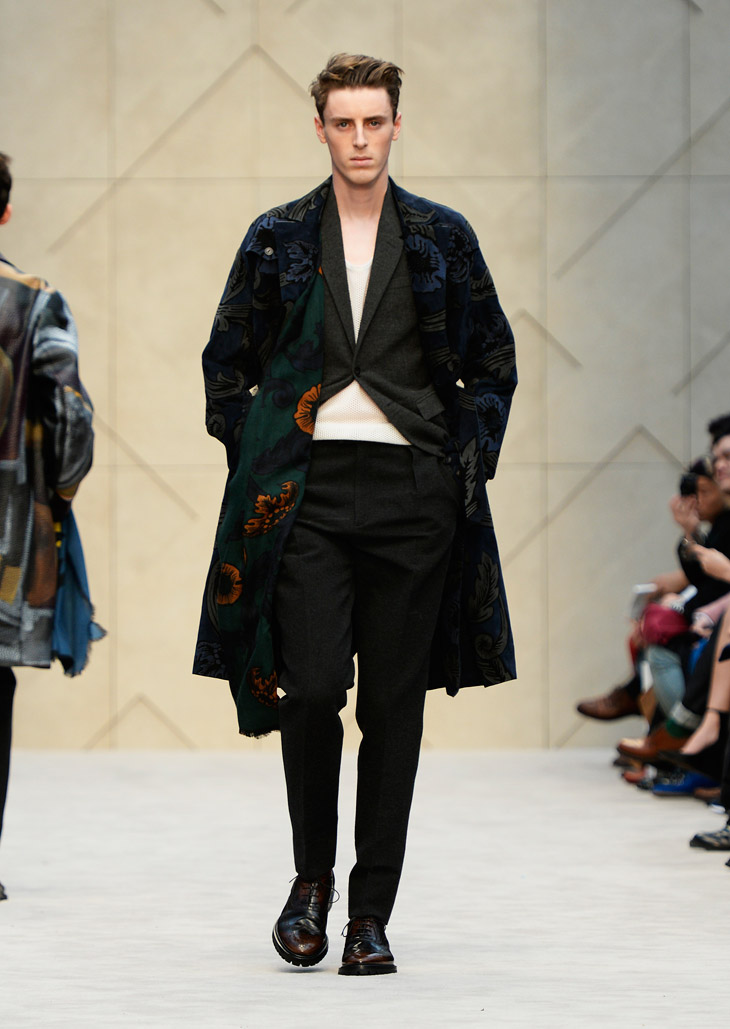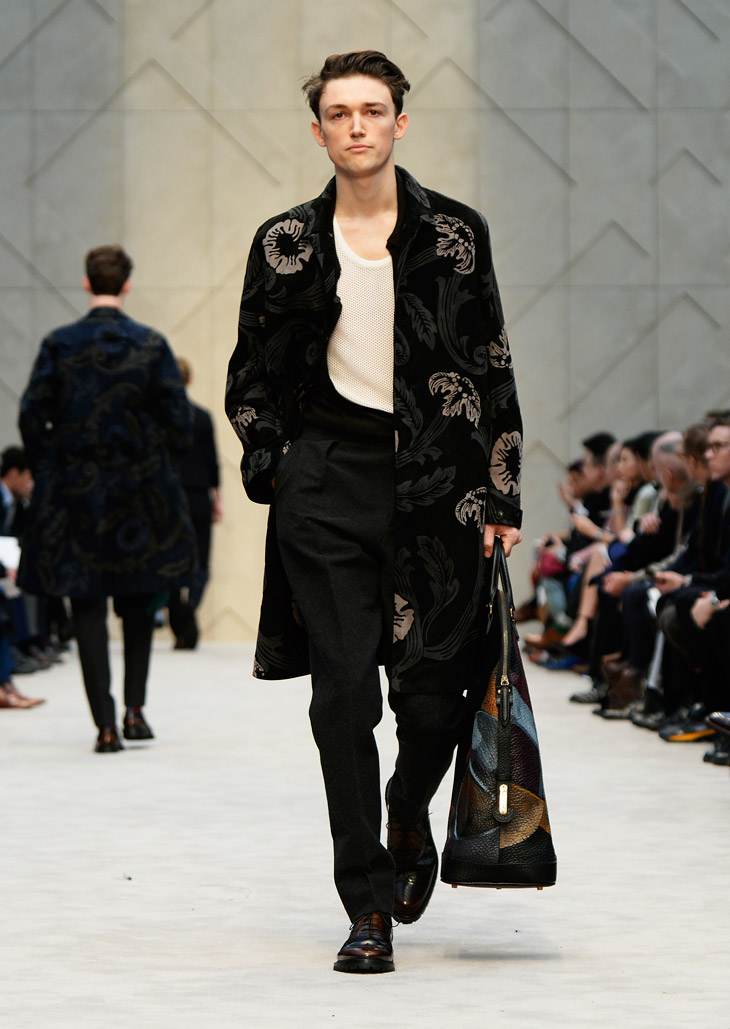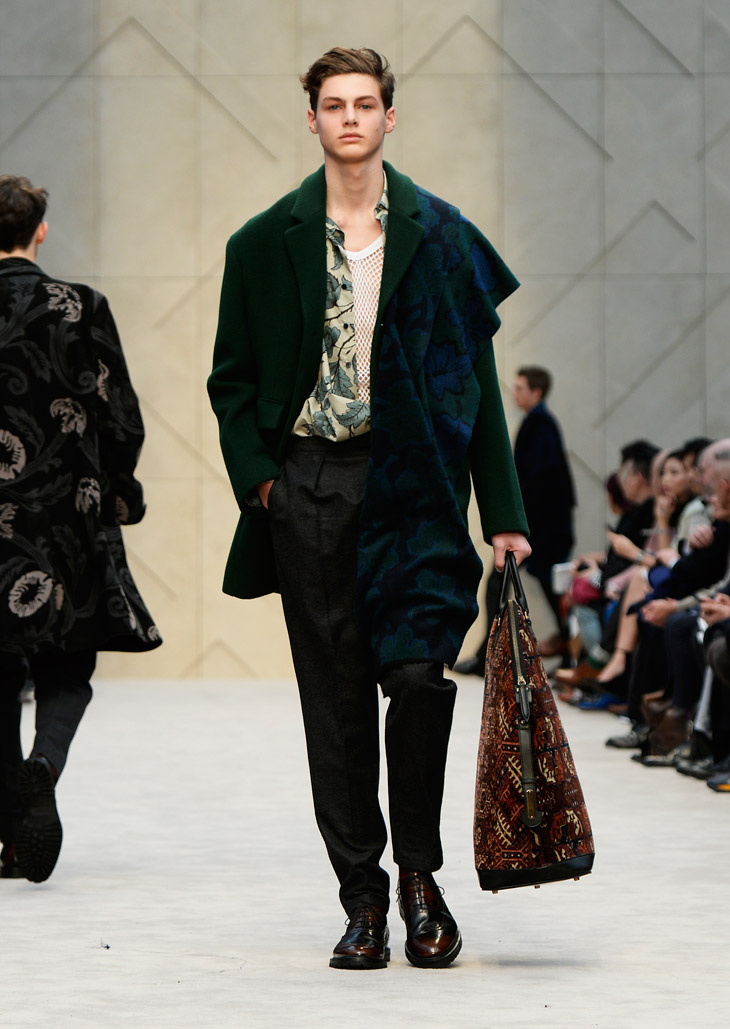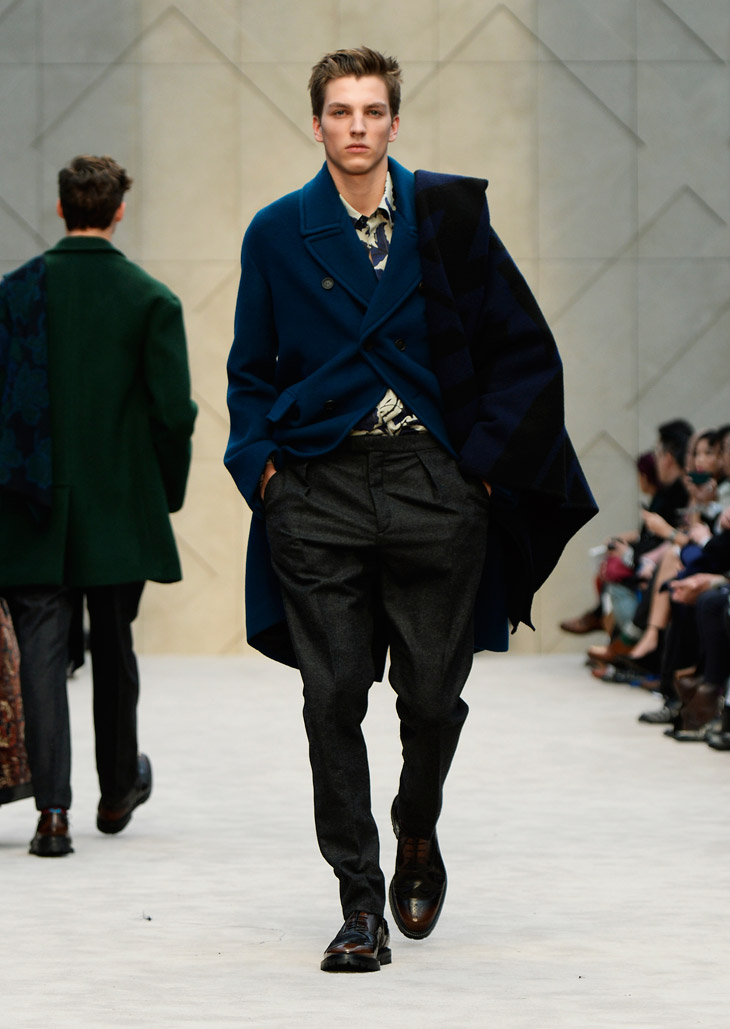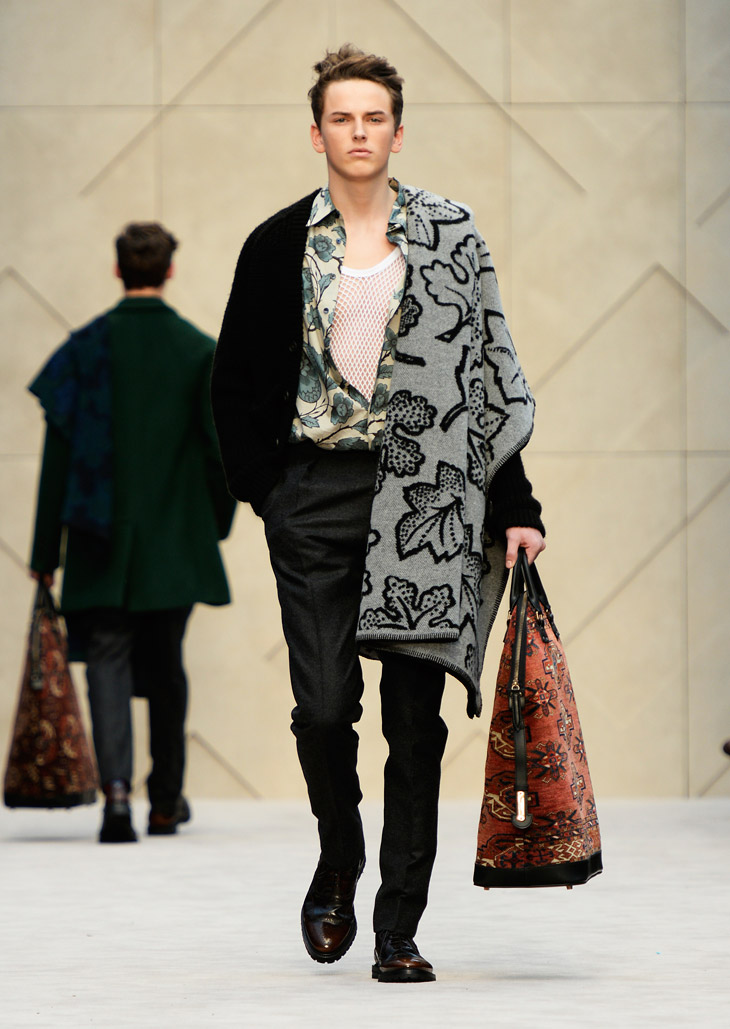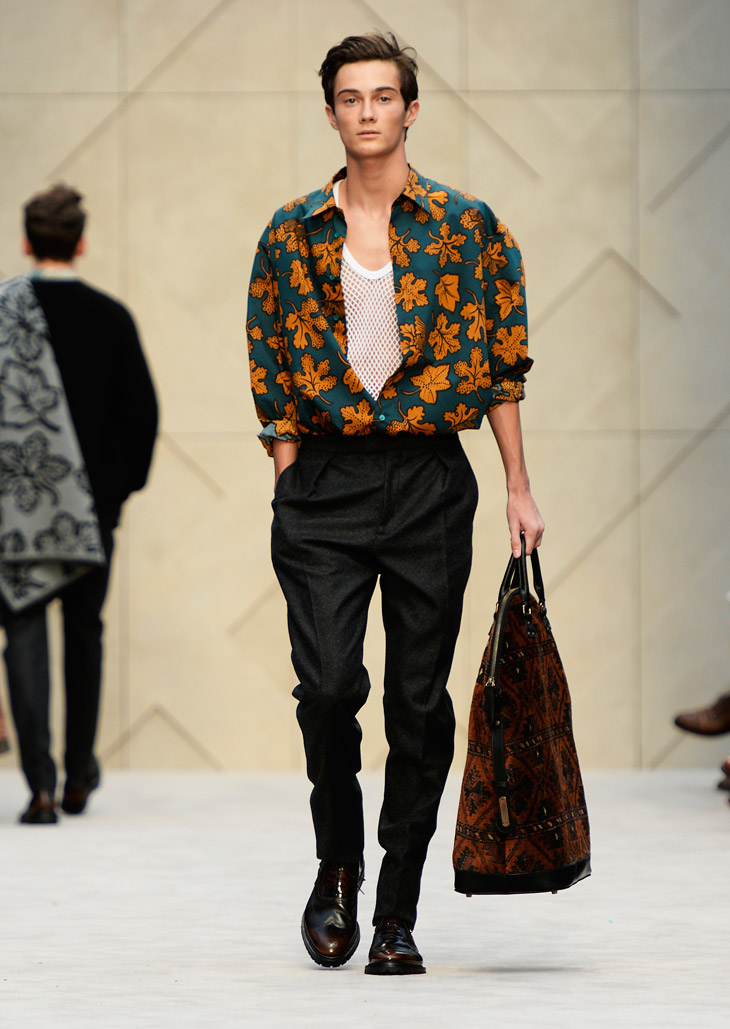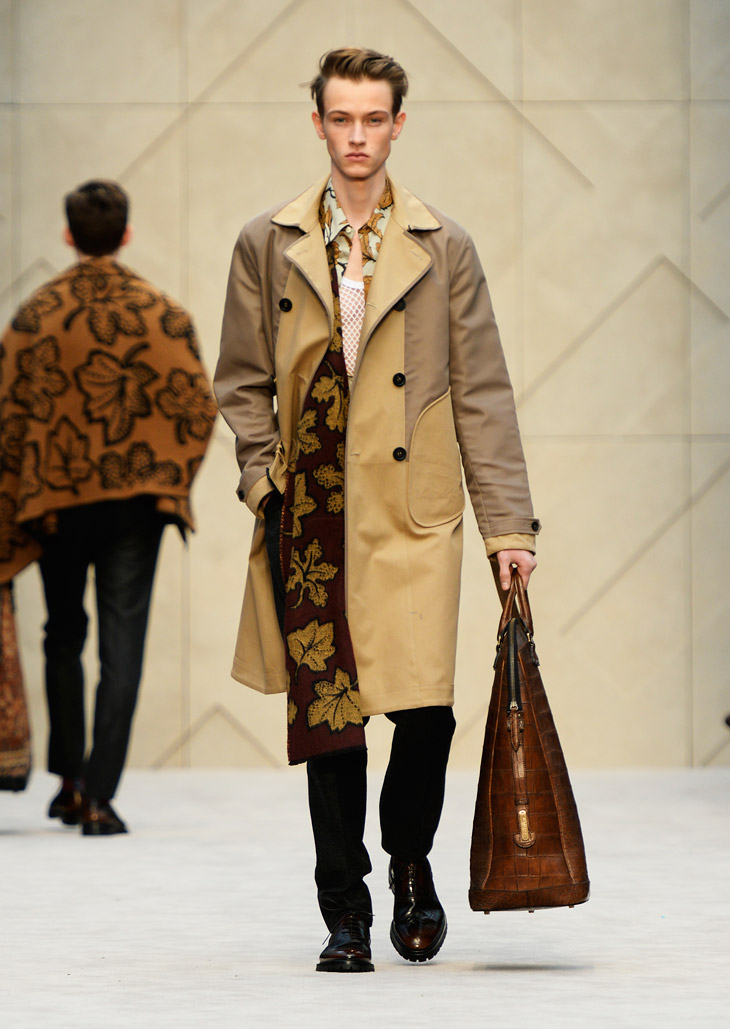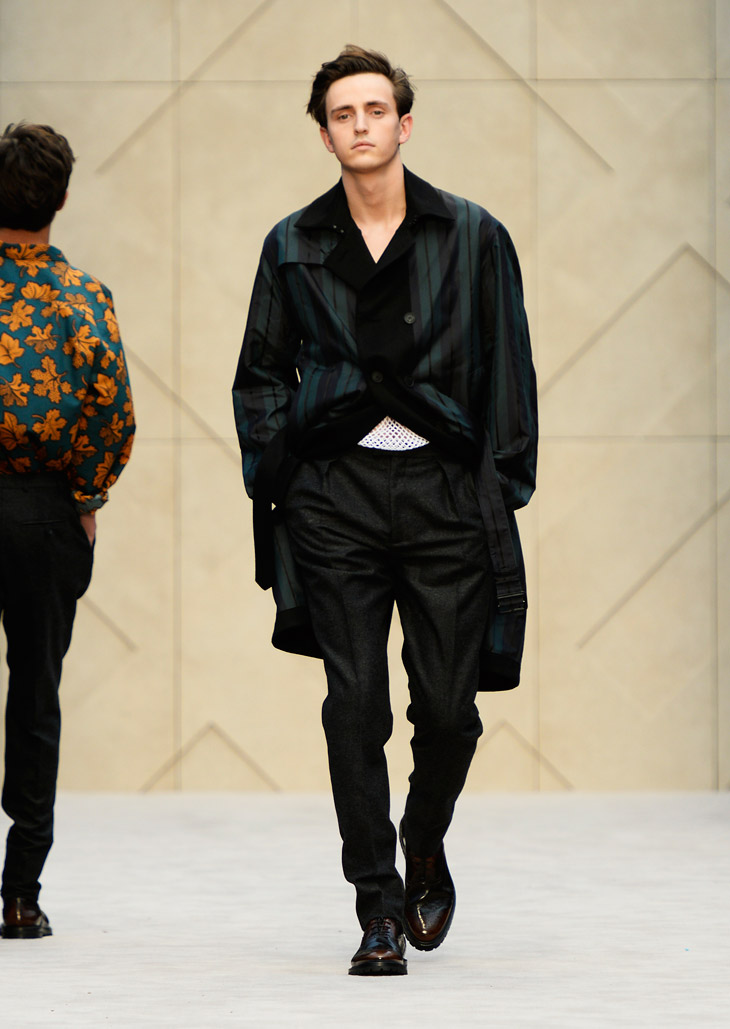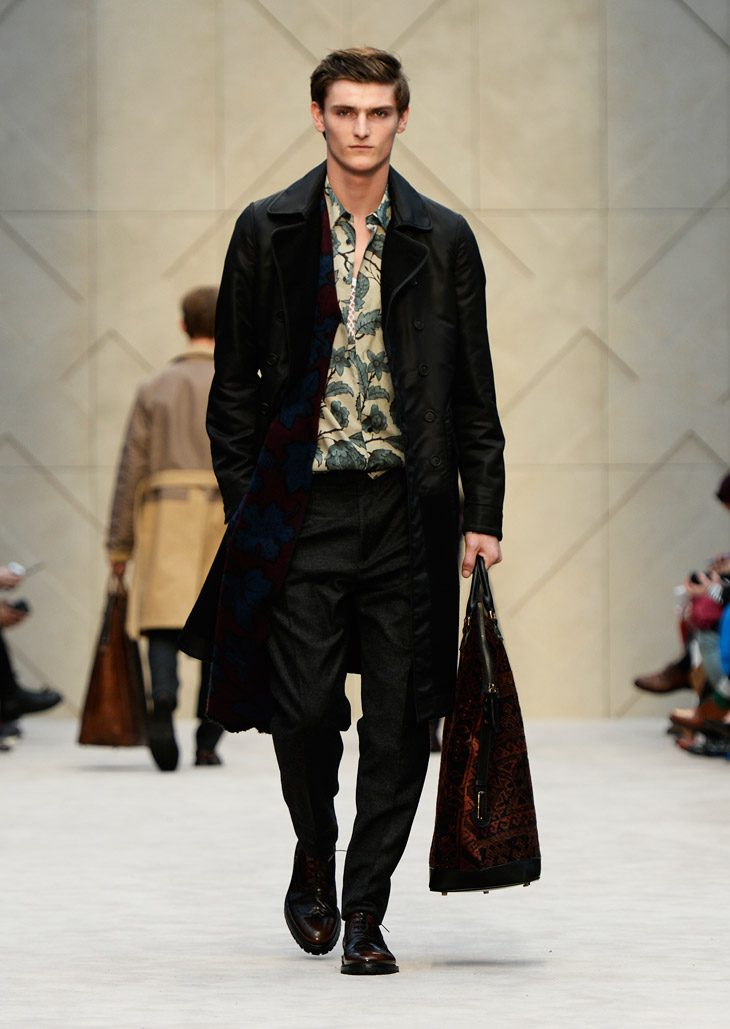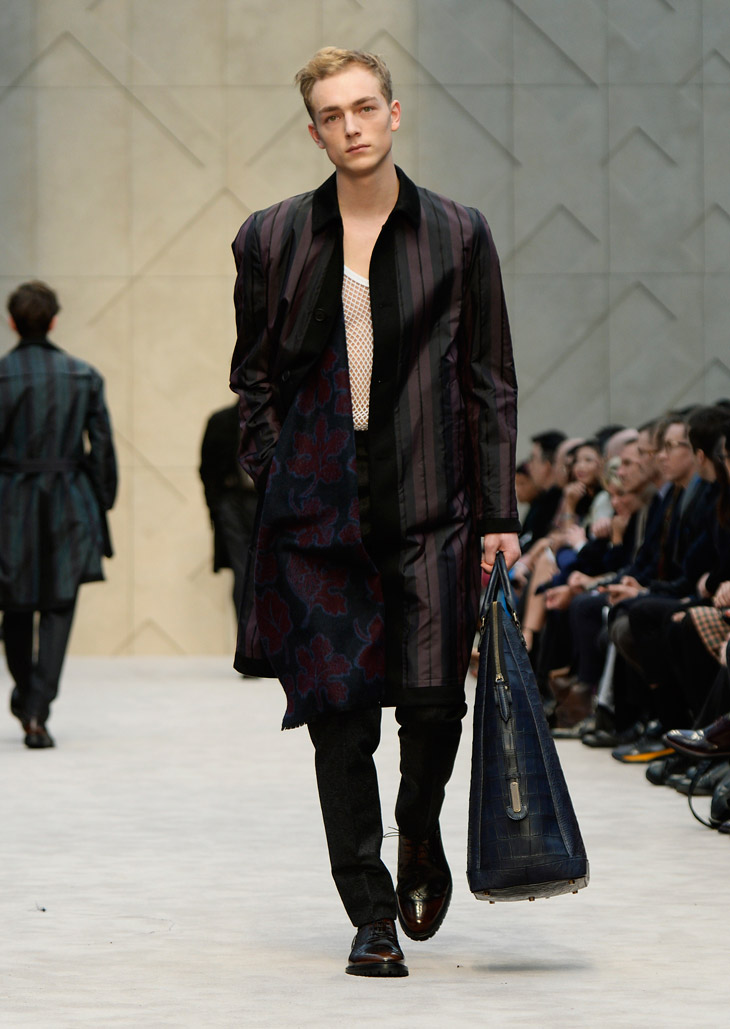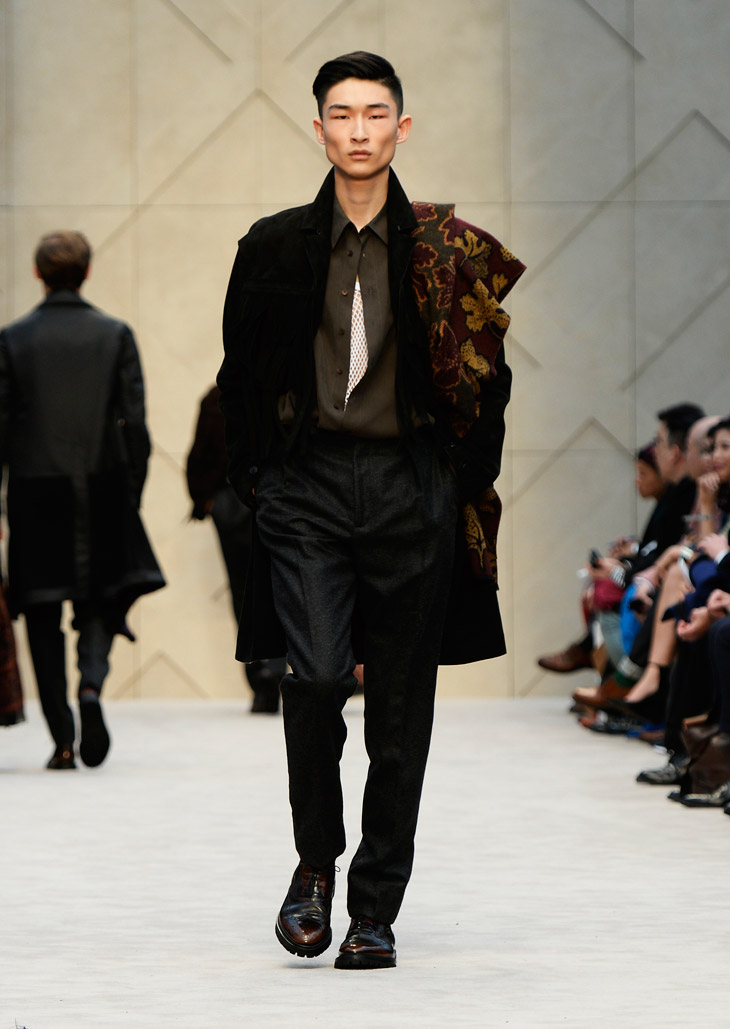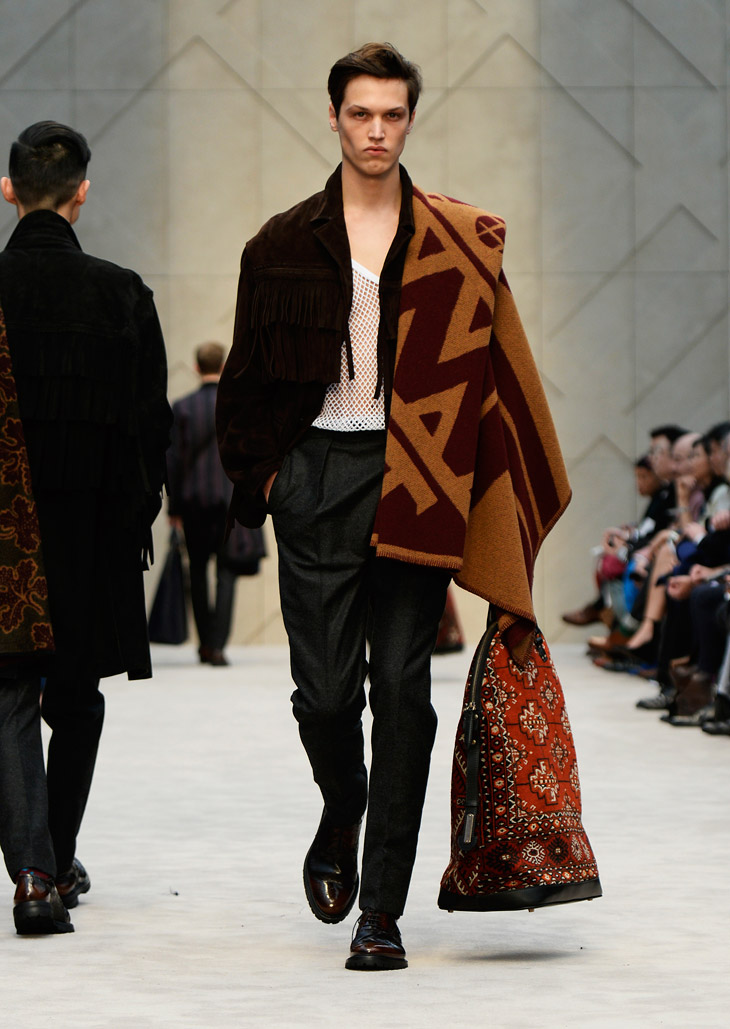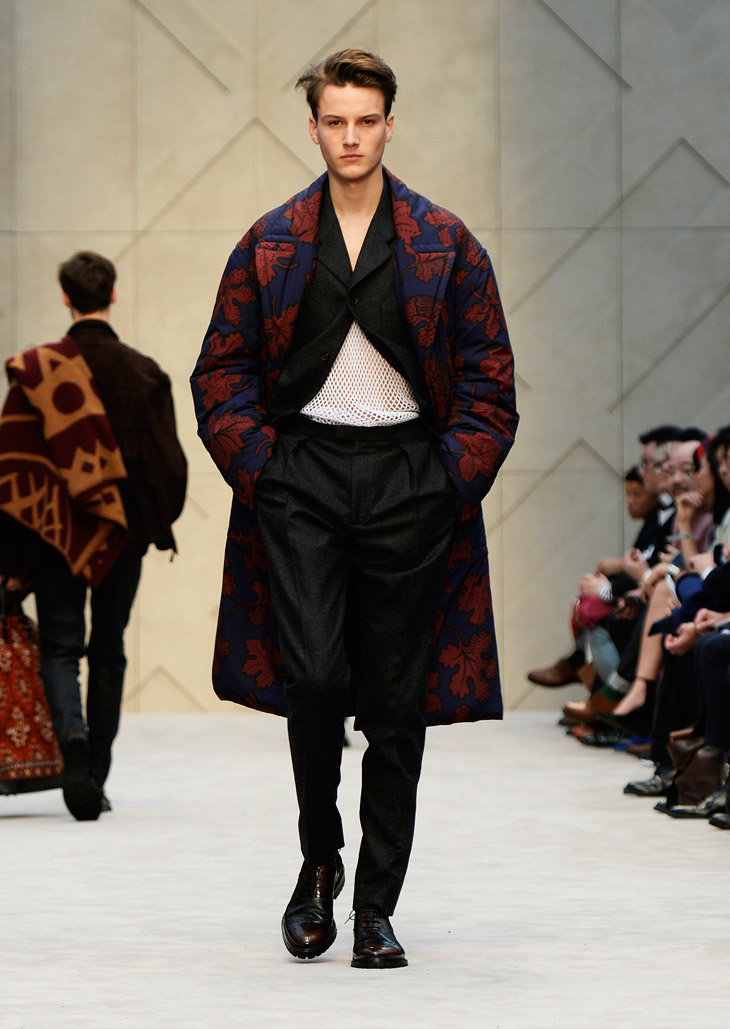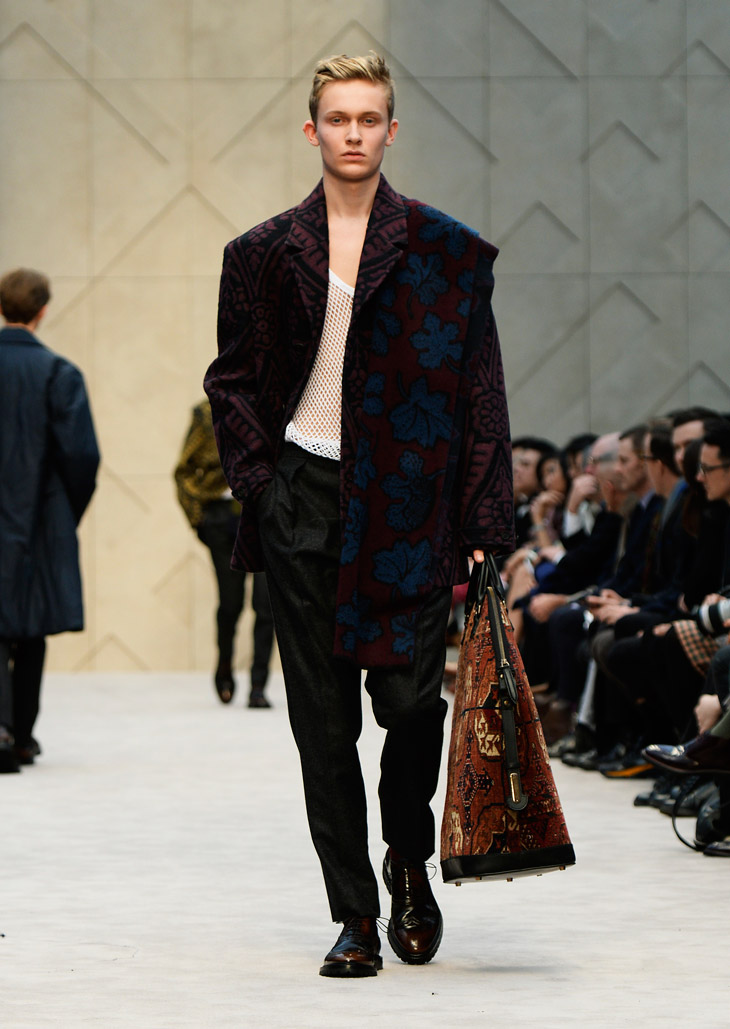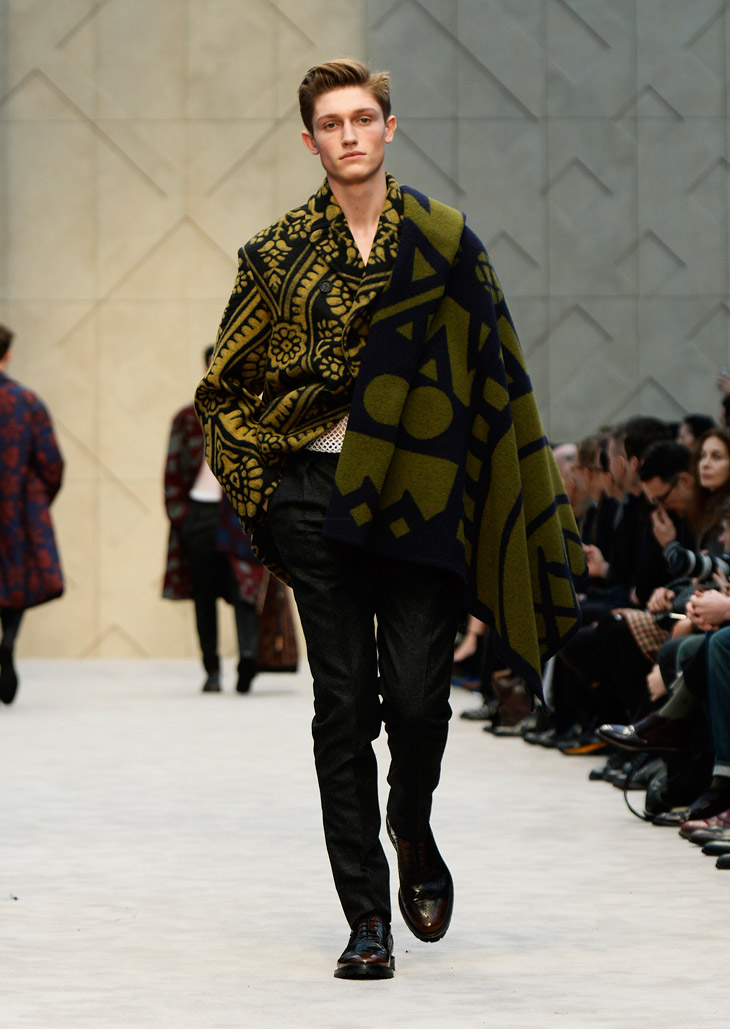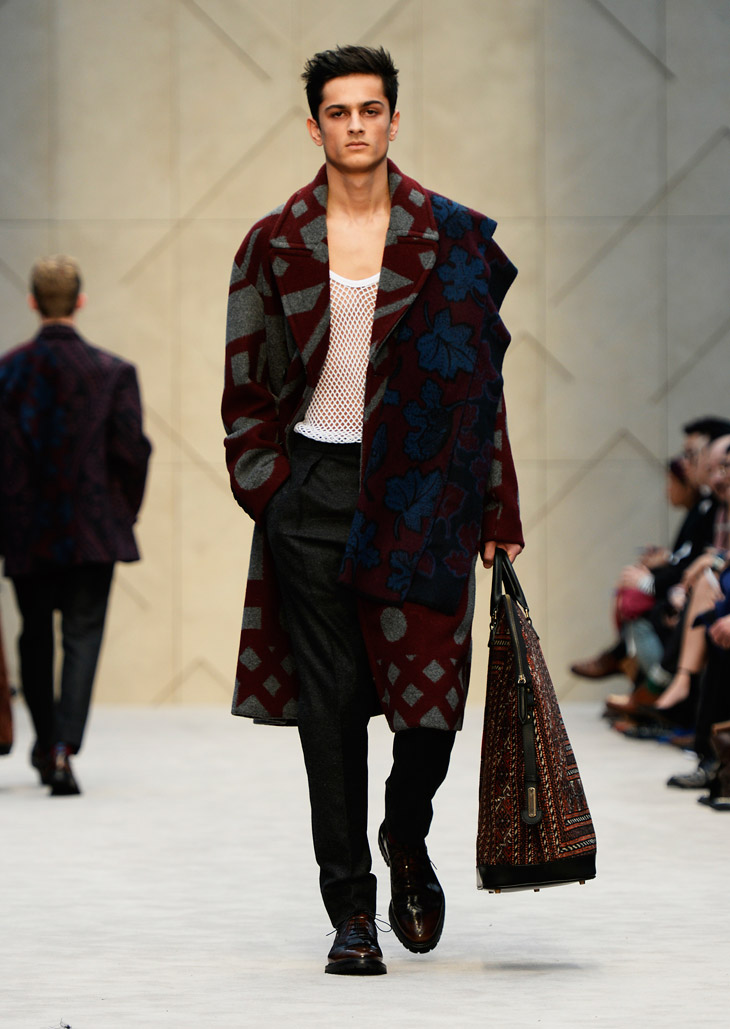 Models: Abel van Oeveren, Alex Dunstan, Alek Stoodley, Alexander Beck, Andreas Lindquist, Andreas Sandby, Arnis Cielava, Ben Allen, Callum Ball, Charlie France, Chris Beek, Darwin Gray, Elliott Vulliod, Freddie Dennis, Hamish Quigley, Jack Chambers, Jeroen Smits, Joey Rogers, Jourdan Copeland, Luke Cooke, Marijn Valk, Matthew Bell, Max Mondo, Merlin Watts, Oli Green, Robbie McKinnon, Roel Nabuurs, Sang Kim, Sebastian Brice, Stephen Smith, Tarun, Ted LeSueur, Tommaso de Benedictis.
Looks and accessories from the collection are available to purchase and personalize on Burberry.com for two weeks until Wednesday 22 January.