Italian designer Daniele Alessandrini has delivered both modern as well as meticulously designed fall winter 2014 menswear collection. Daniele presented its fall winter 2014 designs during the recently wrapped up menswear Milano Fashion Week. The fantastic runway cast went hand in hand with the classic yet young pieces. Alessandrini man is still bold enough to experiment with fashion trends, yet respects the true definition of menswear classics.
The often dreary yet inevitable winter colours are met with carefully selected prints – charming polkadots and stripes rearranged in a refreshing manner – as well as bright nuances giving the much needed and upbeat charm to any winter collection. Outerwear pieces share the spotlight alongside masterfully tailored suits displaying an attention to detail both in style and design.
Continue below to discover some of our favorite looks photographed by our fashion week photographer Maud Maillard.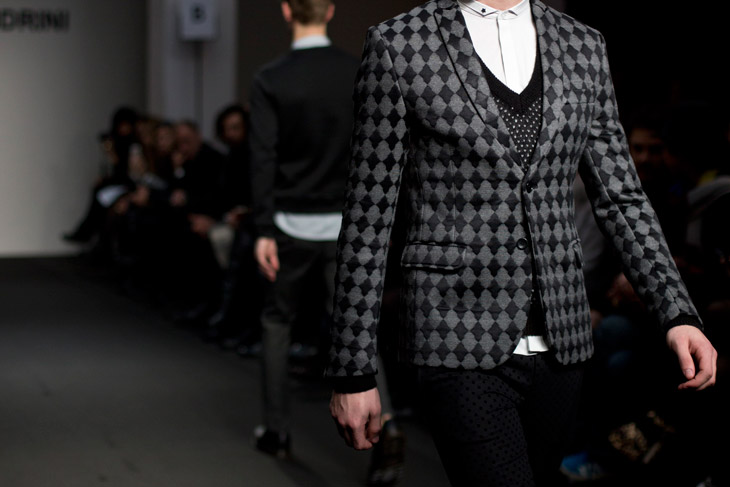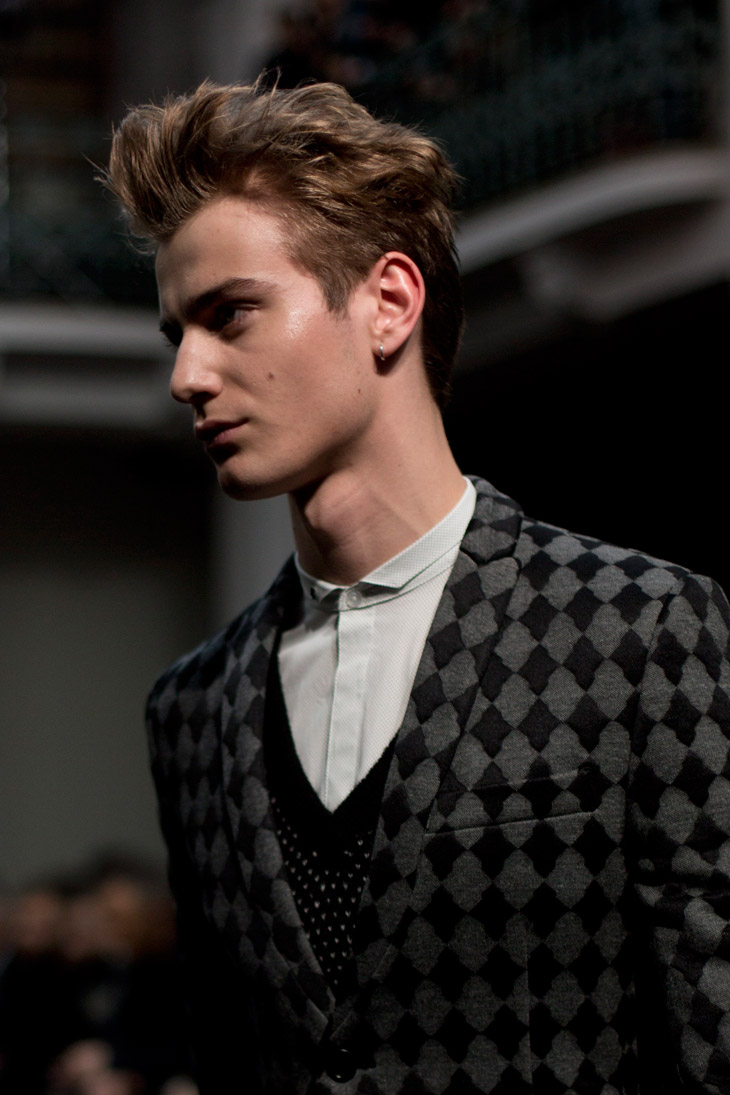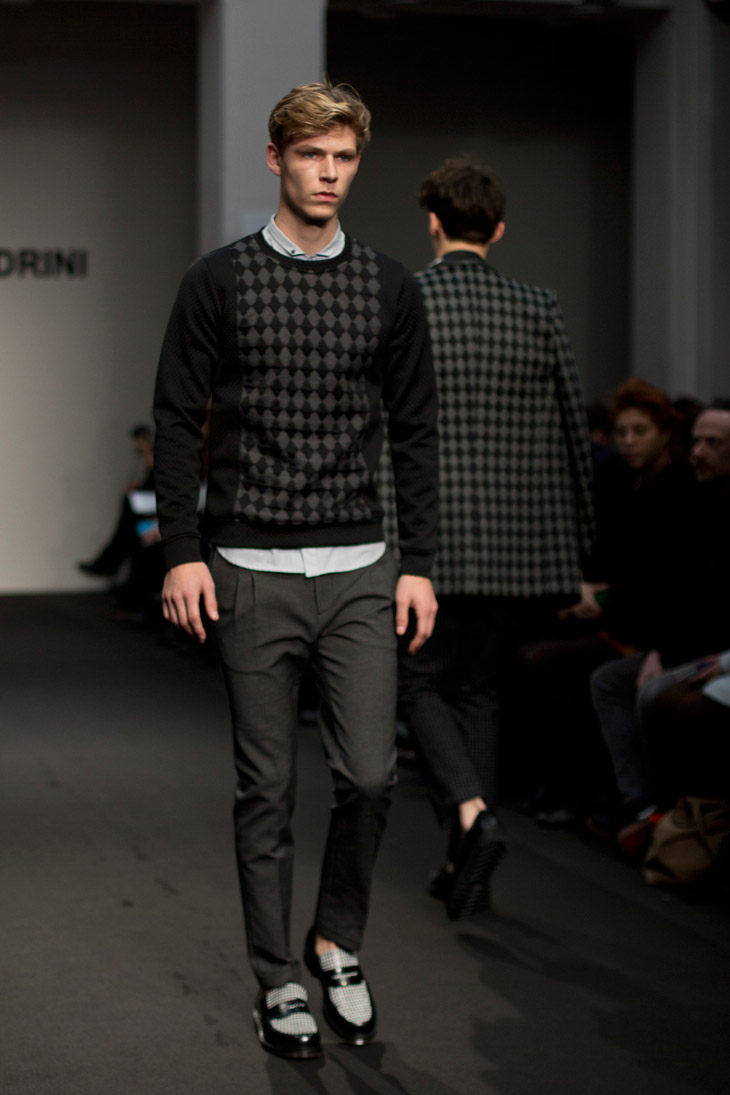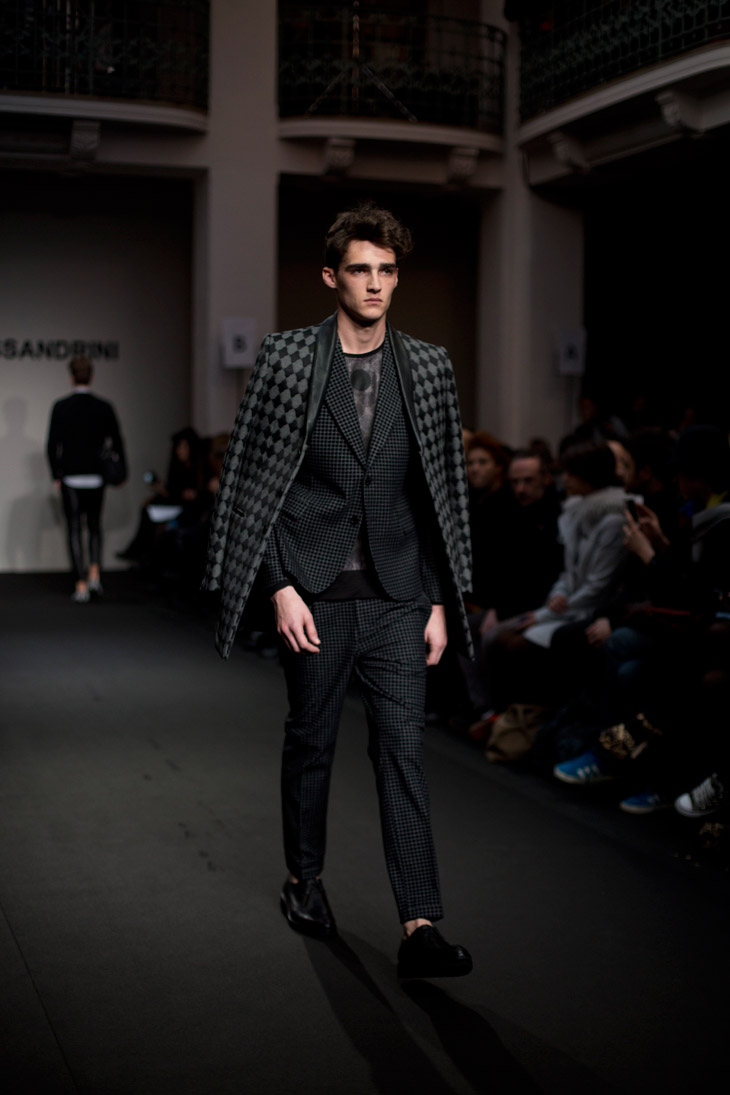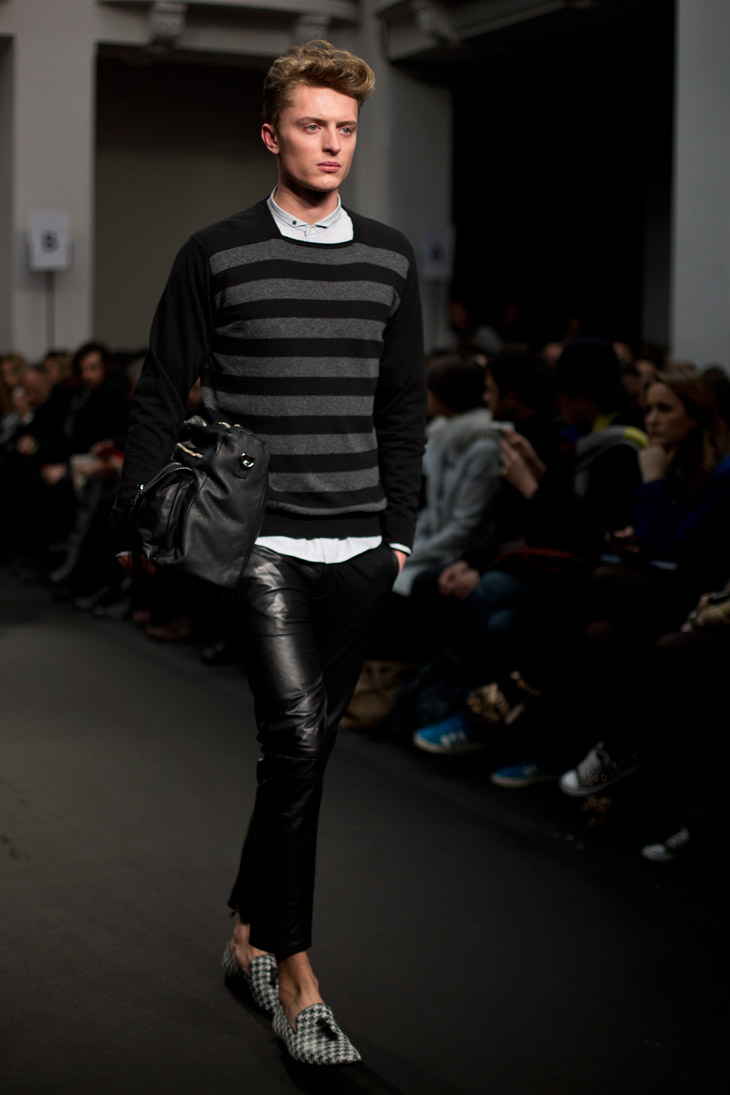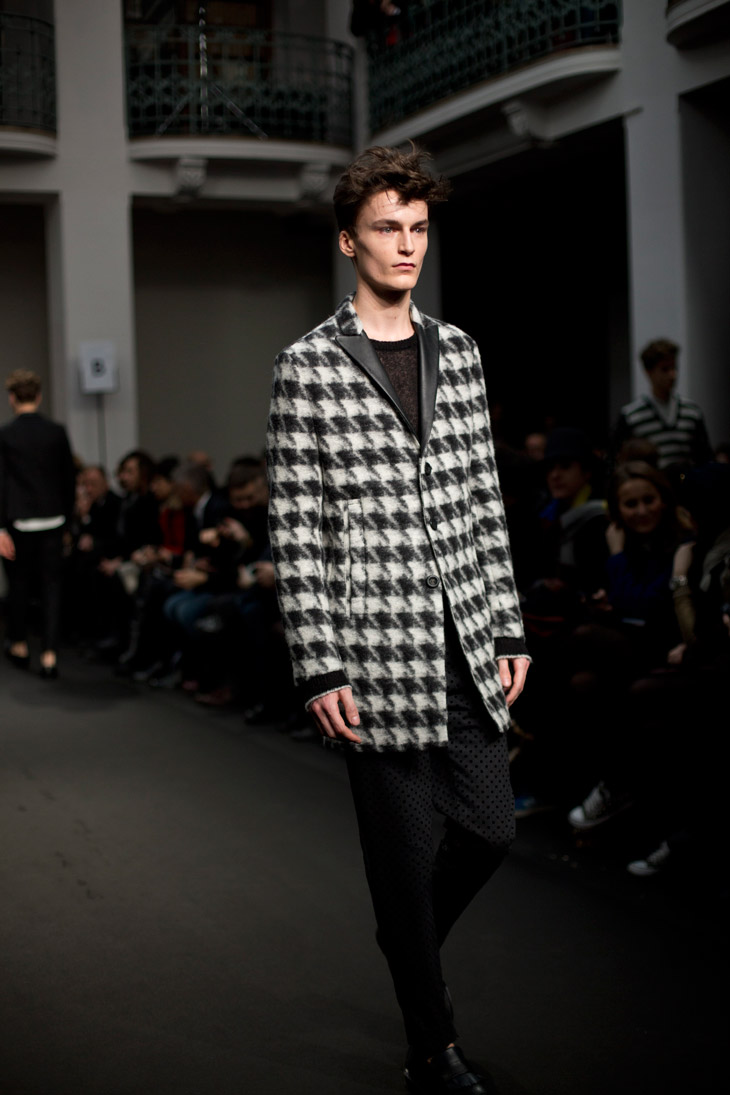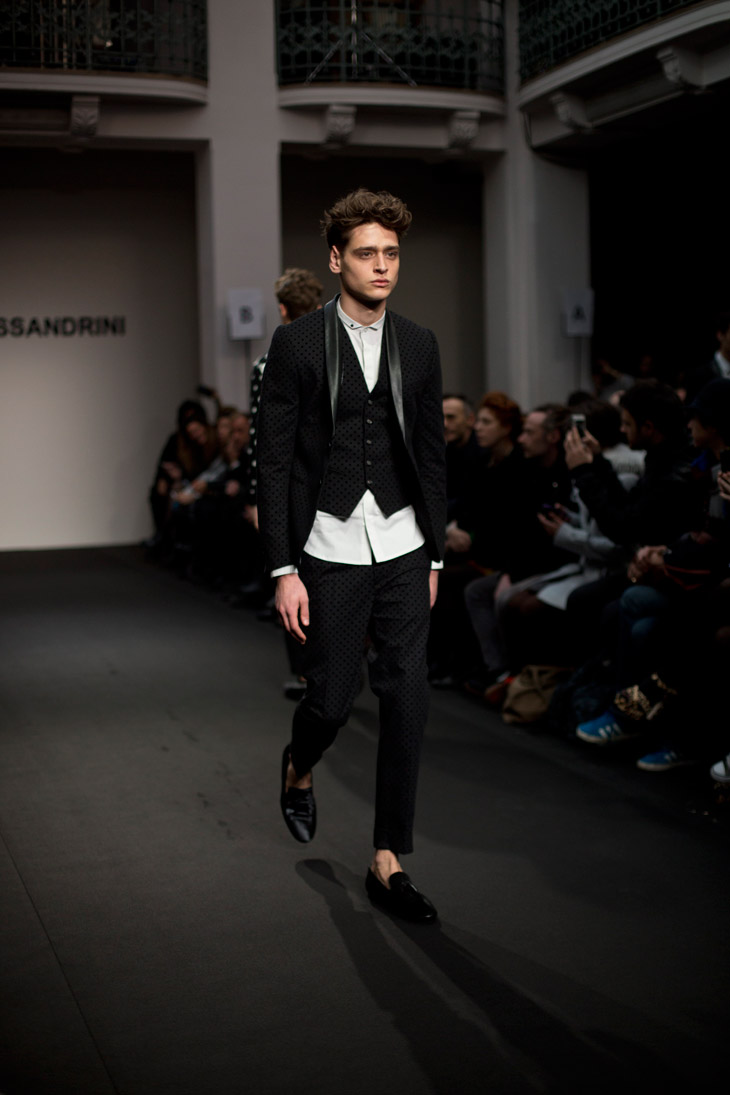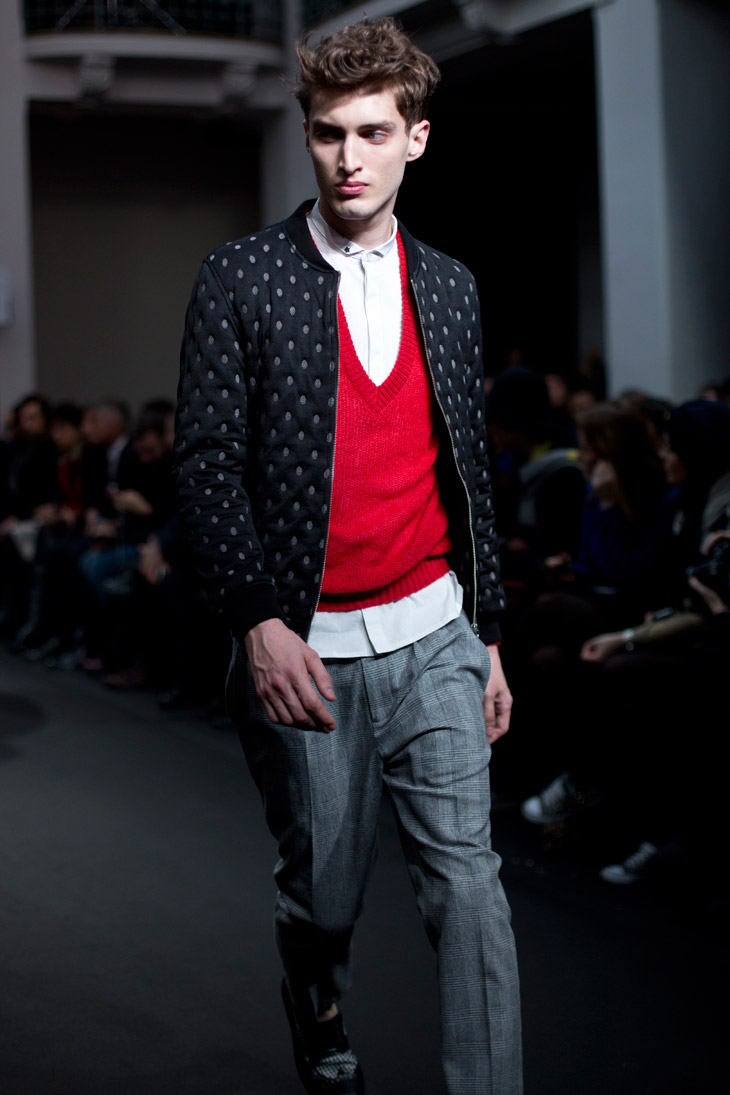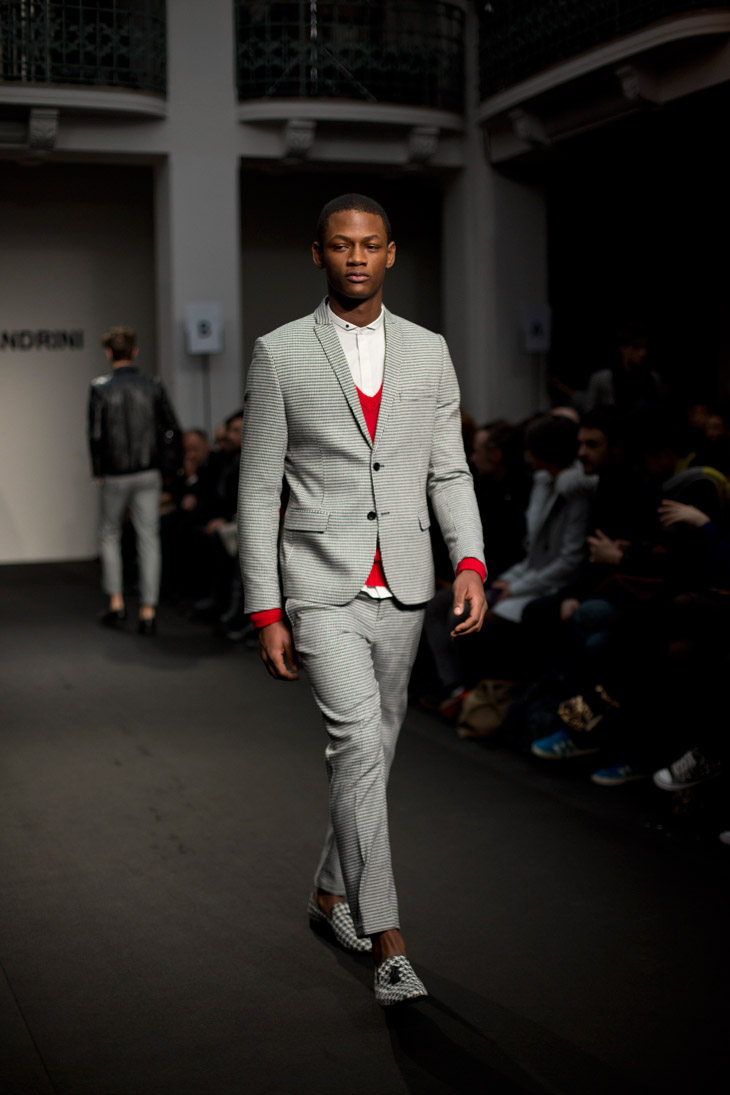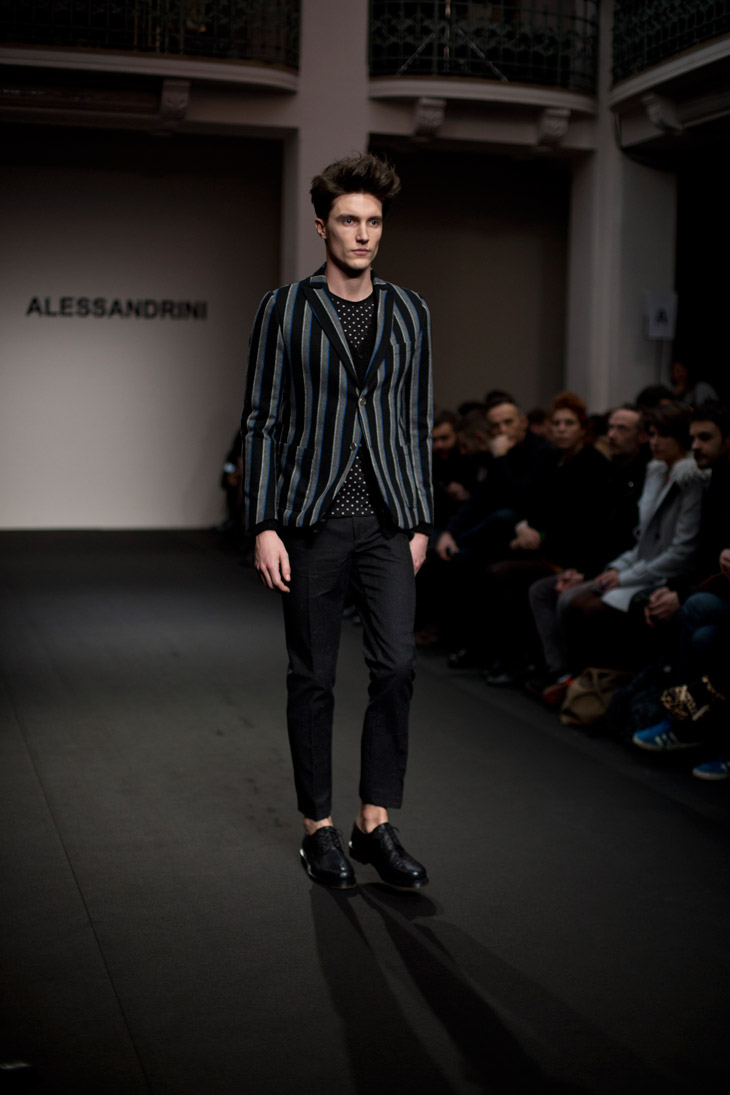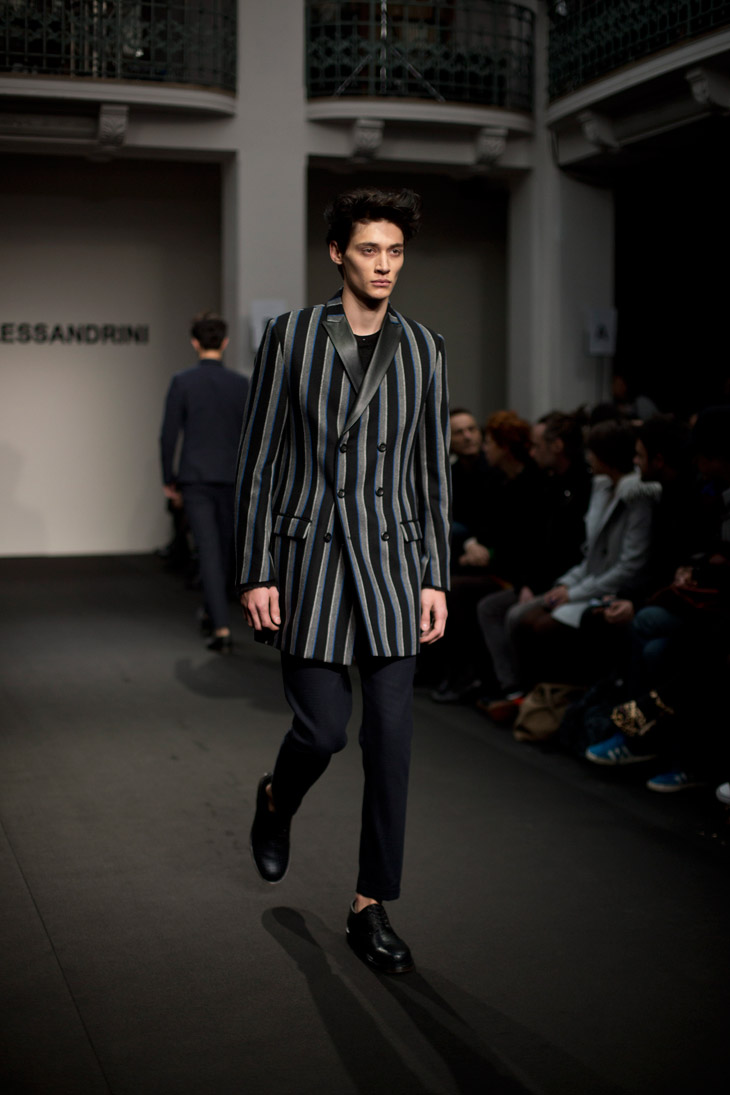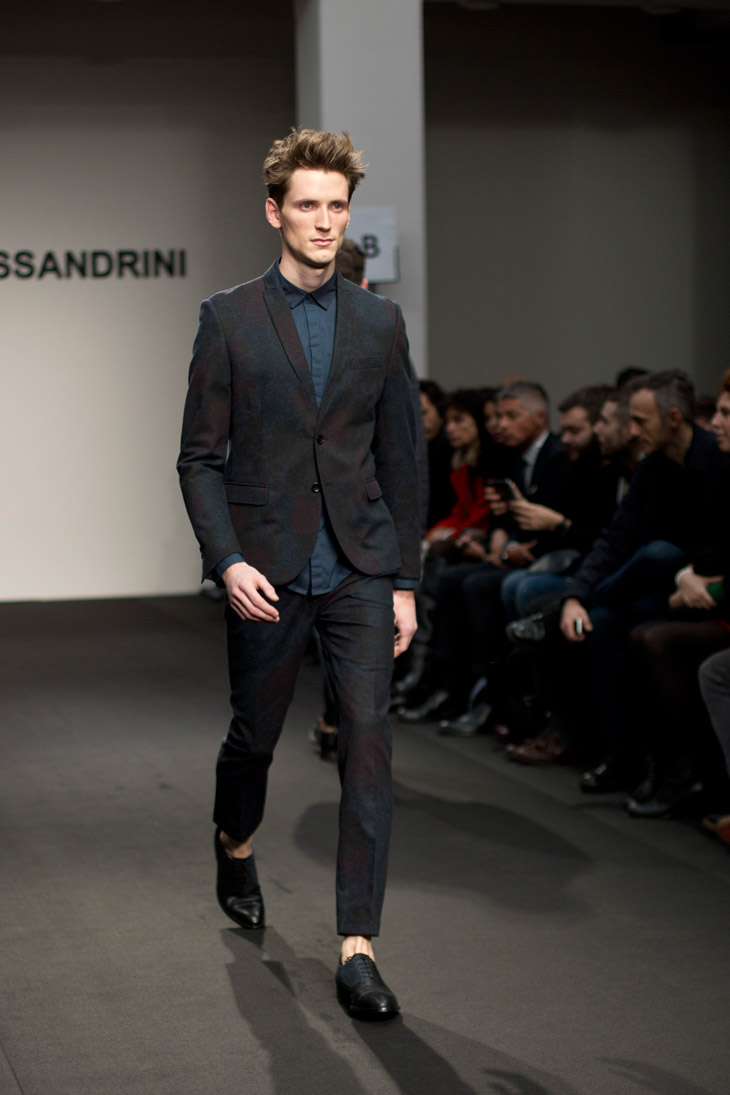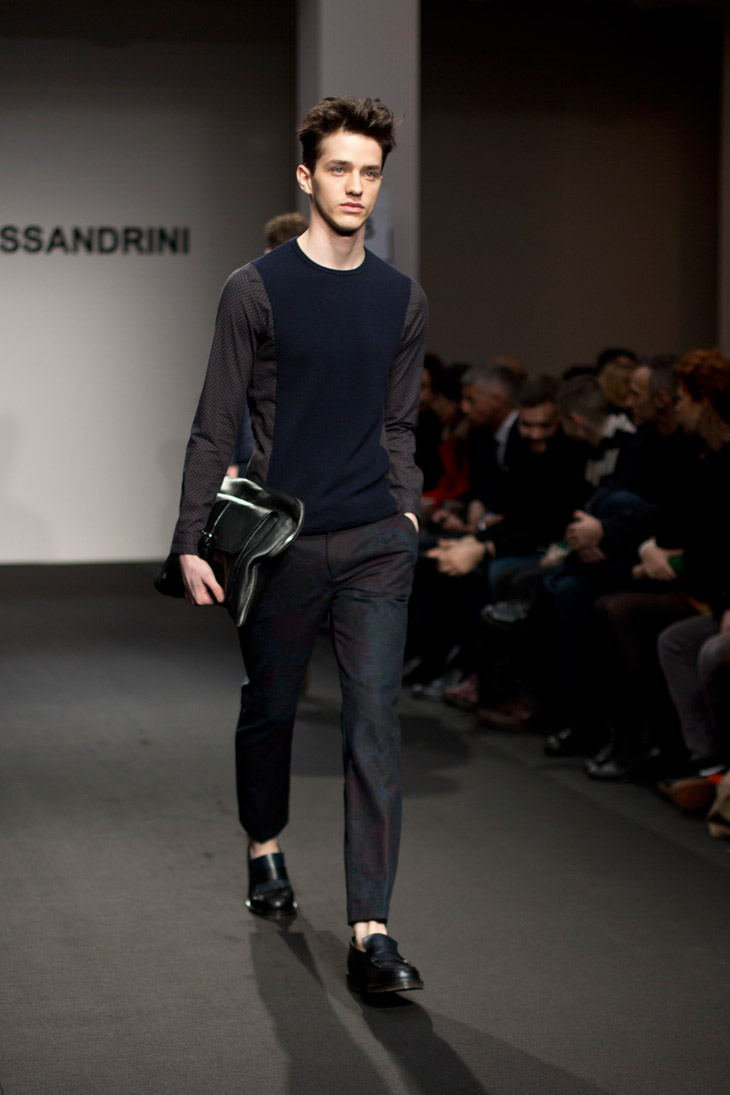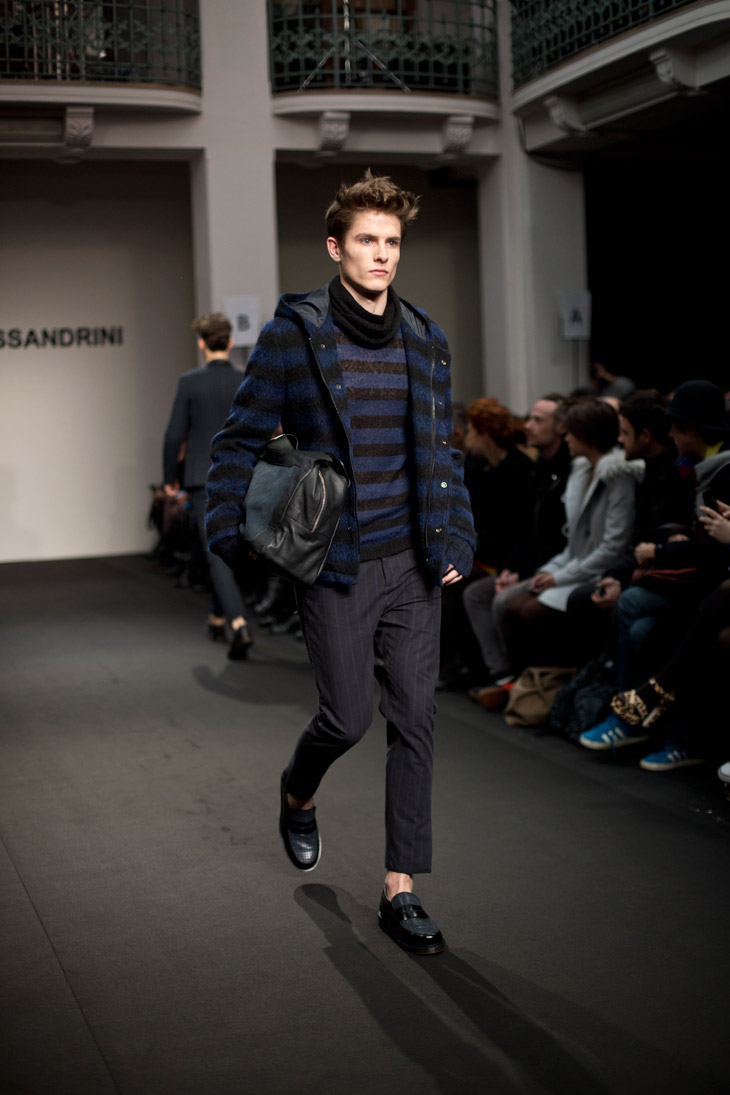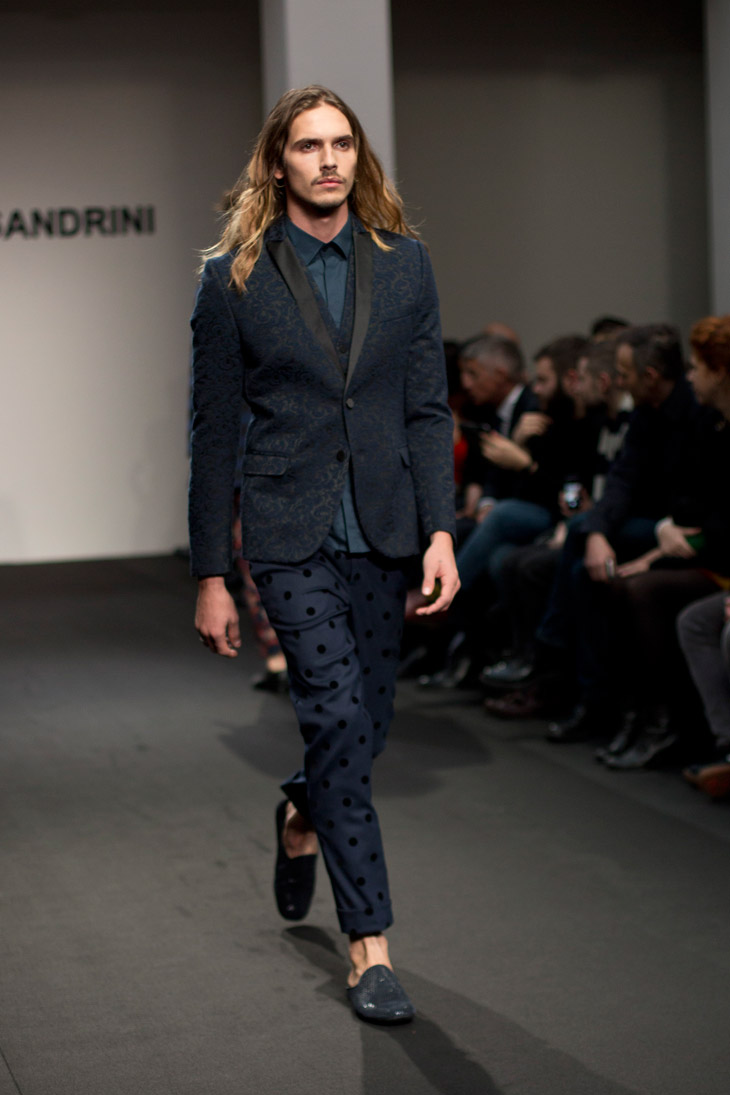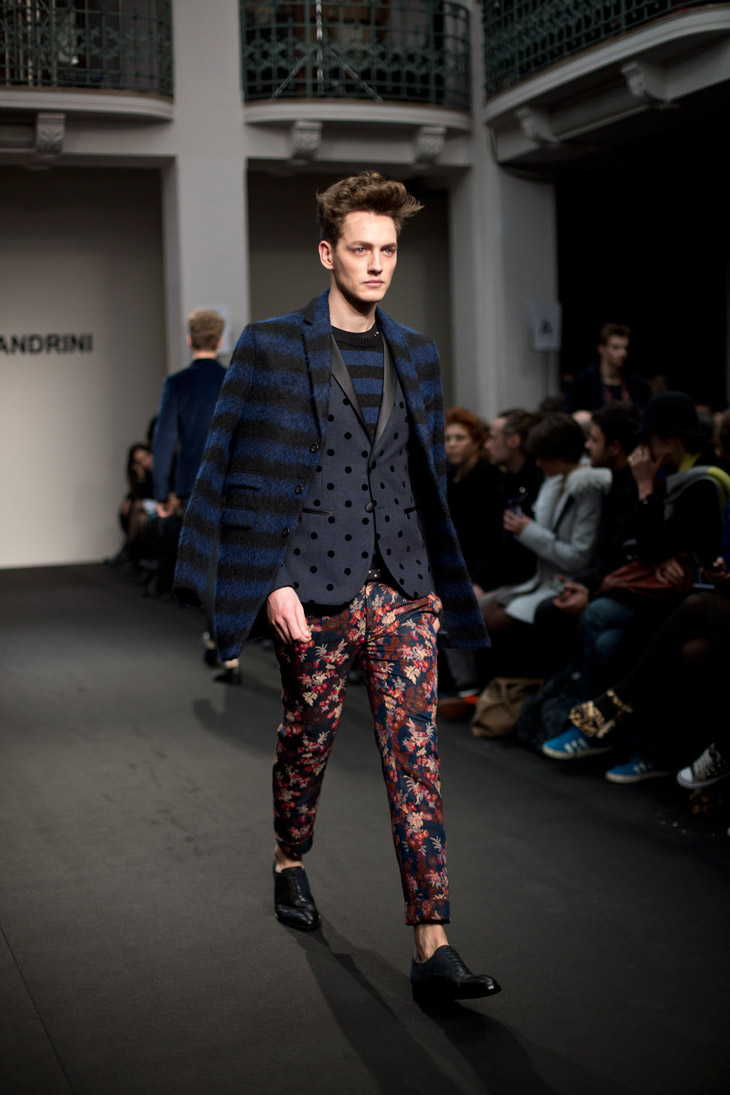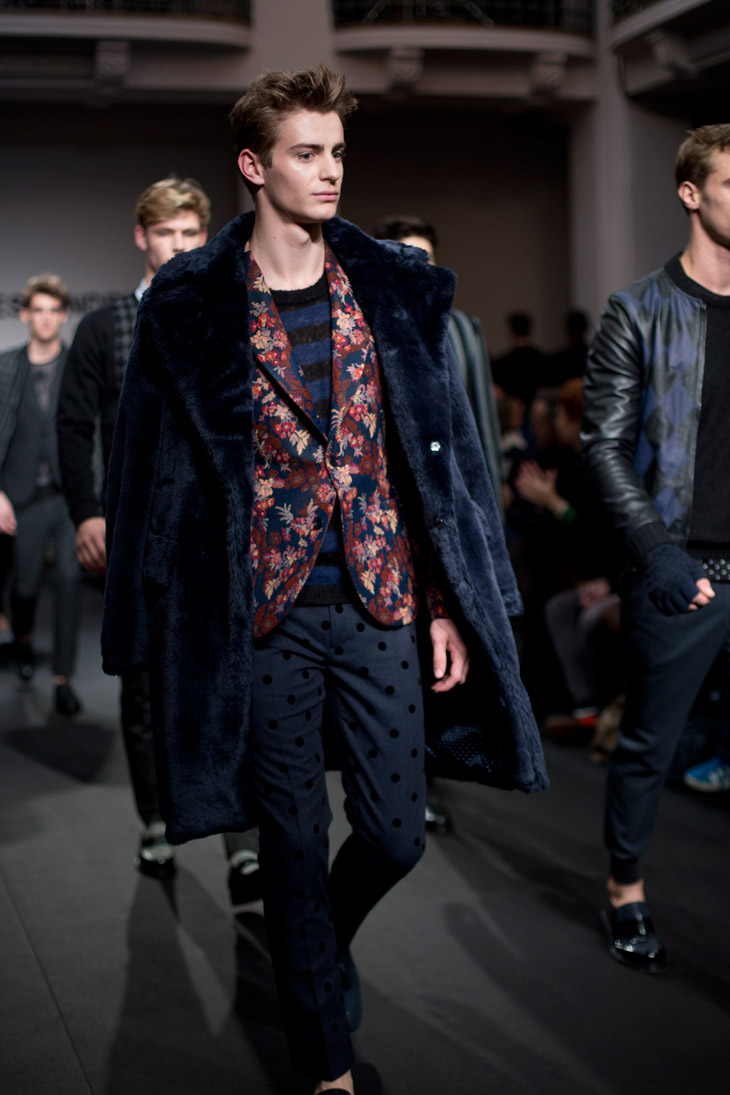 Models: Adam Butcher, Andreas Sandby, Arnis Cielava, Arthur Gosse, Bastiaan Ninaber, Ben Allen, Bogdan Tudor, Bruce Machado, Bruno Ventura, Charlie France, Charlie Timms, Chris Beek, Clement Chabernaud, Elliott Vulliod, Felix Gesnouin, Jack Chambers, Jackson Rado, Jakob Hybholt, James Smith, Jin Dachuan, Karl Morrall, Luca Stascheit, Lucas Cristino, Luuk van Os, Martin Conte, Mathias Sourbron, Matthijs Meel, Max Rendell, Misa Patinszki, Nemanja Maksic, Pedro Bertolini, Ralf Javoiss, Robbie Wadge, Roel Nabuurs, Ronalds Stupens, Sebastian Brice, Simon Fitskie, Stephen Smith, Timur Simakov, Yannick Abrath
Find backstage moments on our MALE MODEL SCENE.
All Photos © Maud Maillard review by Zarko Davinic @designscene.