Dior Homme showcases the spring summer 2015 menswear collection designed by Kris Van Assche during the now wrapping Paris Fashion Week.
A breath of contemporary air blew through the Dior Homme summer 2015 collection by Kris Van Assche, a gust of air transporting us to the seaside. On a pale parquet floor accented with colored boards that transformed it into a highly original work, an elegant man strode out in a sharply-cut midnight blue suit. Throughout the show, the Dior Homme look was freed up and relaxed; with hands in pockets, the Dior man was getting ready to leave the bustle of the city for the calm of his house in the south of France where his artist friends awaited him. For next summer, Kris Van Assche revisits the classics in a man's wardrobe with a contemporary vision informed by the call of the sea and its nautical spirit. Alternately clad in a lemon yellow raincoat, a red canvas parka, a striped tank under a jacket or a single-breasted yellow cashmere coat, his look is jolted with prints of initials and a quote from Christian Dior: "Traditions have to be maintained so they can be passed on to future generations. In troubled times like ours, we must maintain these traditions which are our luxury and the flower of our civilisation." – from DIOR
Discover the key looks below: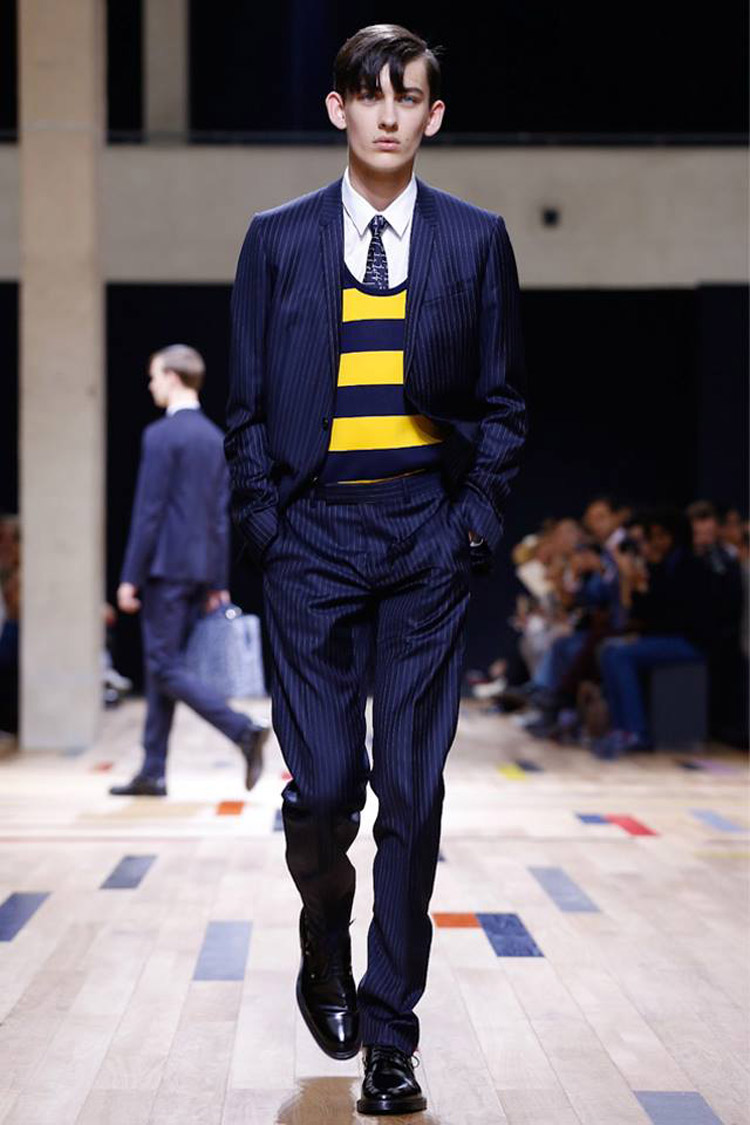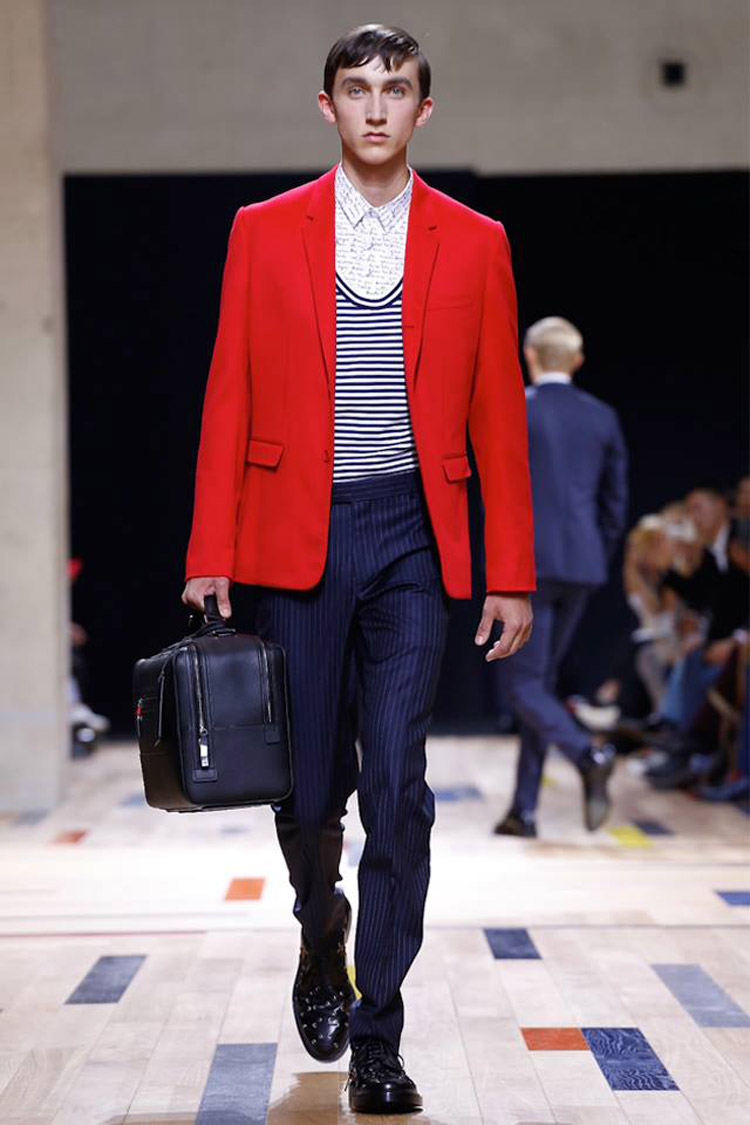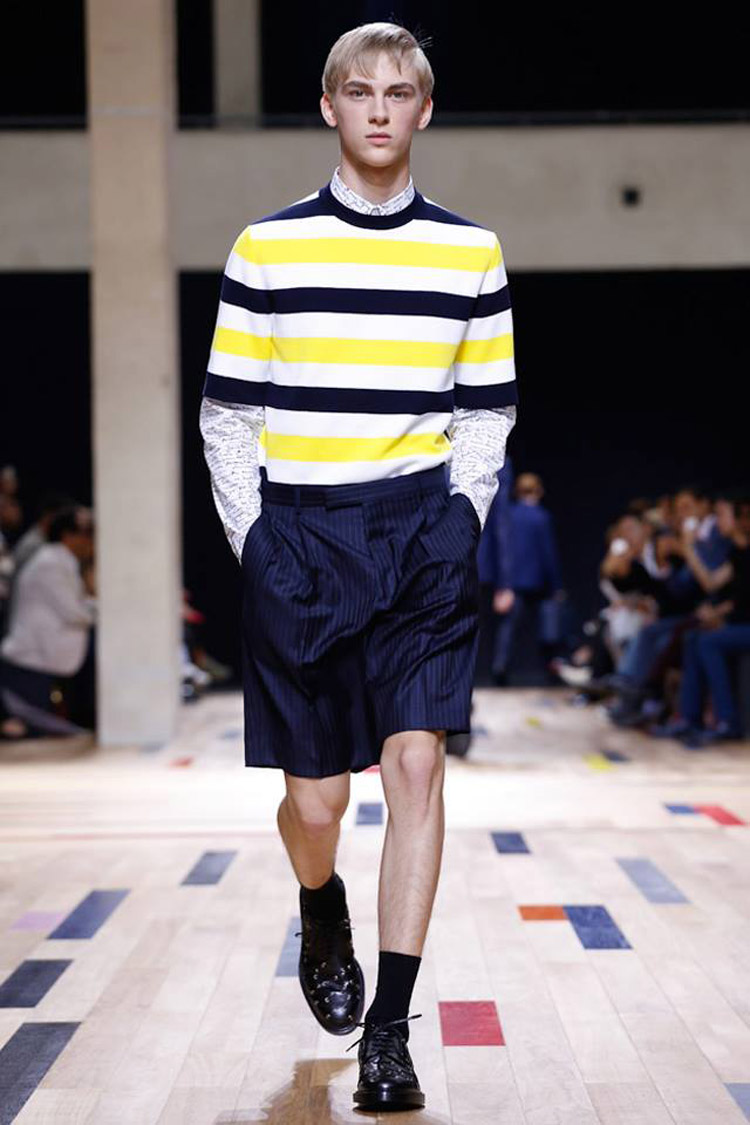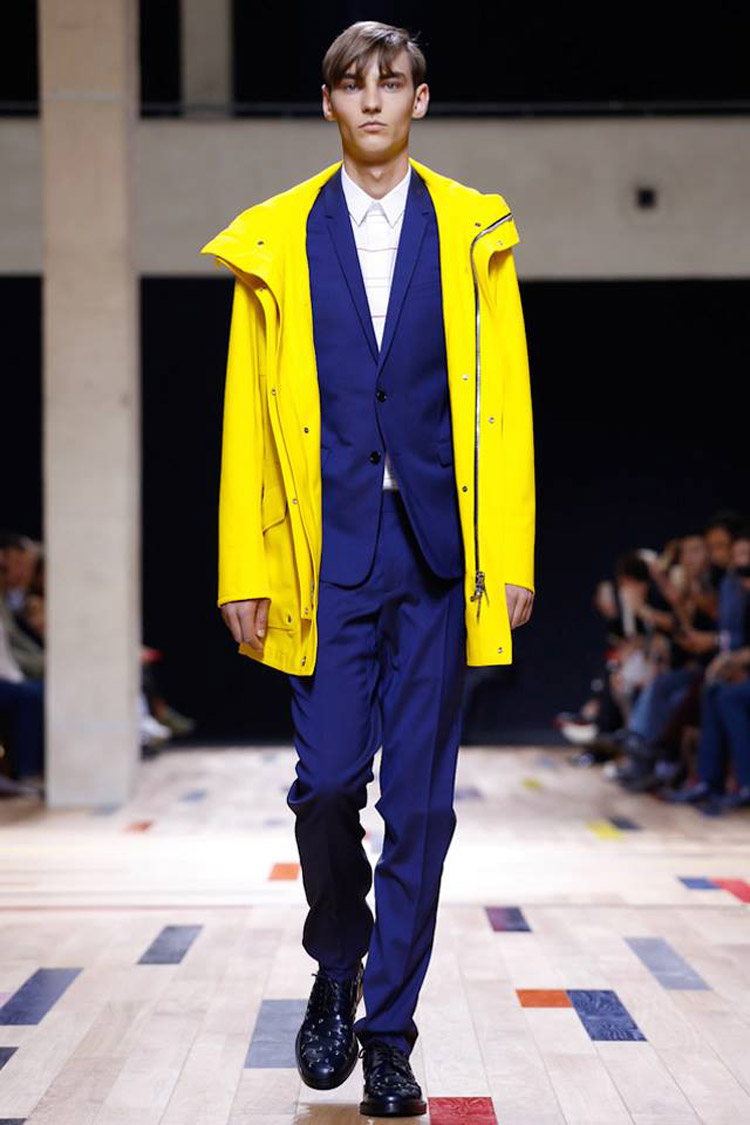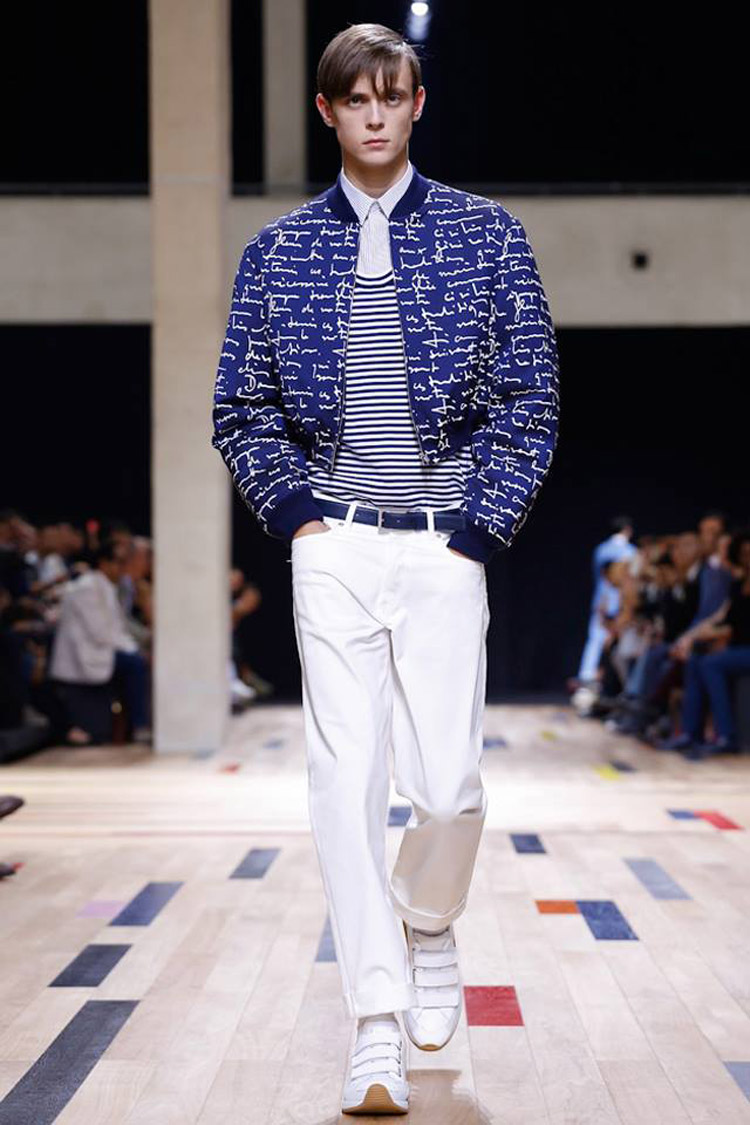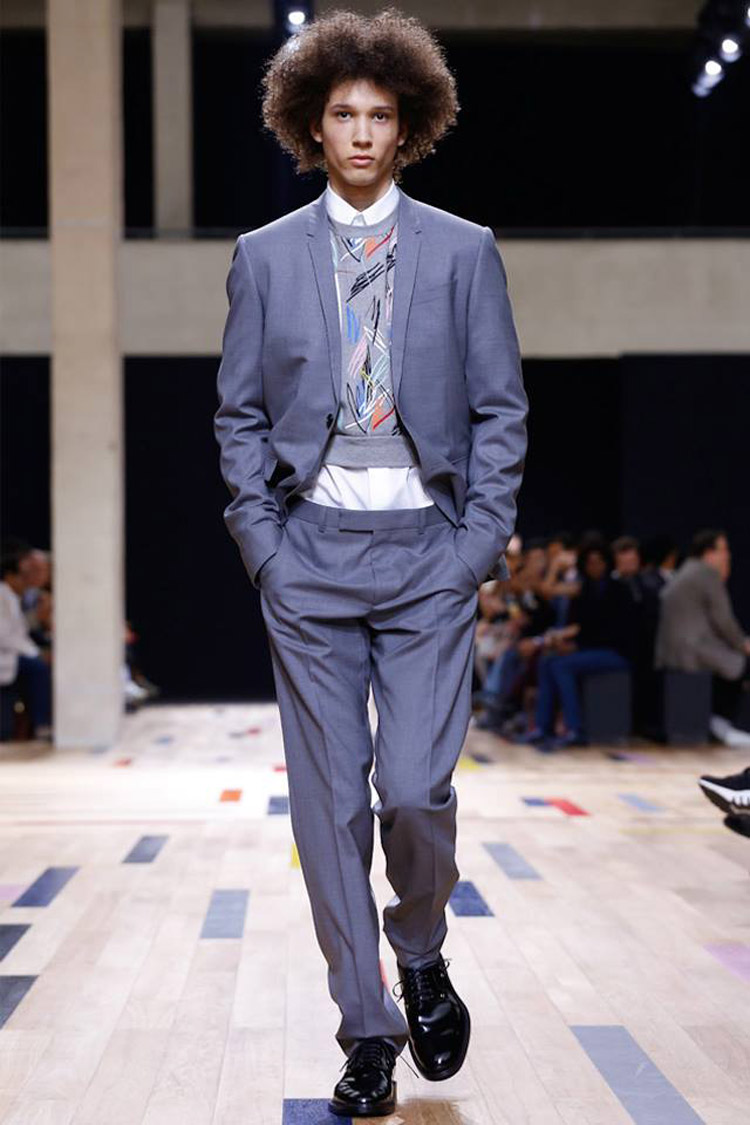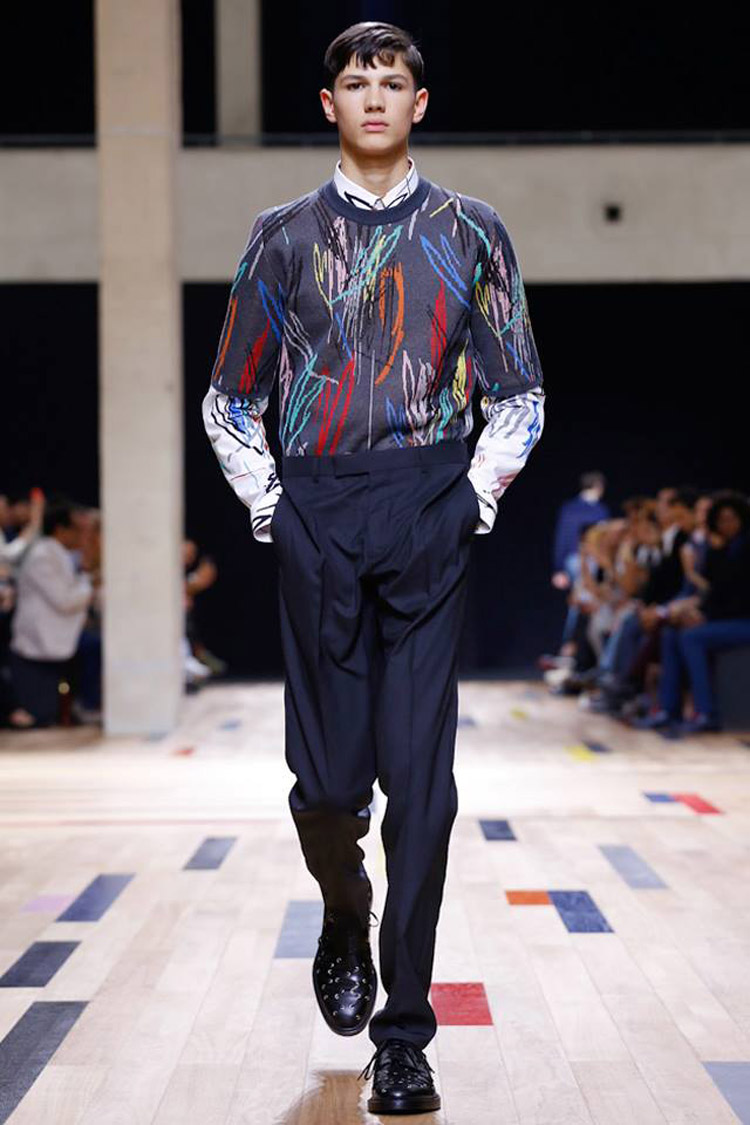 Models: Abiah Hostvedt, Bartek Stokowiec, Ben Allen, Billy Vandendooren, Camil Windak, Carl Axelsson, Carol Sapinski, Charles Markham, Charlie Ayres Taylor, Dominik Hahn, Dominik Sadoch, Erik van Gils, Flint Louis Hignett, Gryphon O'Shea, Gustaaf Wassink, Jack Chambers, Jaime Ferrandis, John Meadows, Karl Nalpas, Kevin Carlbom, Laurie Harding, Linus Wordemann, Lucas Santoni, Marc Schulze, Mats van Snippenberg, Matthieu Gregoire, Max E, Michael Bernasiak, Nash Bajart, Ned, Nicholas Costa, Nino De Backer, Piero Mendez, Rhys Pickering, Sam Rosewell, Simon Fitskie, Sven de Vries, Ted LeSueur, Thibaud Charon, Timur Simakov, Tommaso de Benedictis, Yulian Antukh
Images courtesy of Dior.
Find behind the scenes moments on our Male Model Scene.