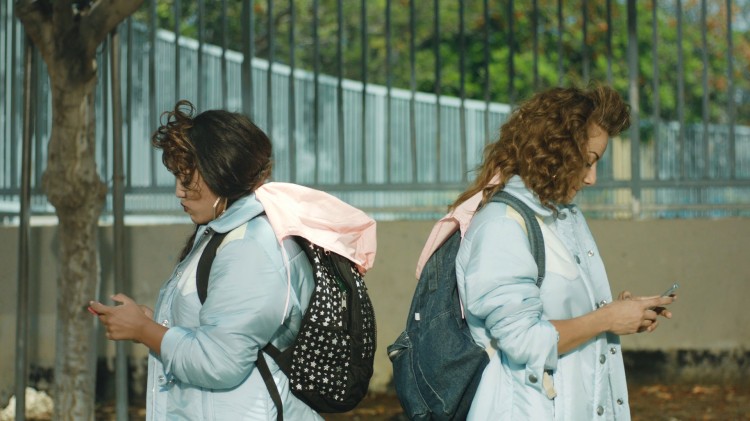 Miu Miu takes part in the Venice Film Festival with the latest short film in their Women's Tales series. This time the noted fashion label has invited director Miranda July who contributed short film Somebody. Miranda is exploring today's psychology of modern living and unnaturally-natural connection to our mobile devices, July presents Somebody App. What if there was somebody else to deliver the news to our dearest? Good or bad.
Have you ever found it impossible to say something, face to face, to someone you know, someone you love? The words just won't come out? A new messaging service, SOMEBODY, by Miranda July could help. It's the star of her film for Miu Miu Women's Tales , the eighth commission in the acclaimed short-film series by women directors who critically celebrate femininity in the 21st century.
SOMEBODY takes our endless hunger for communication, technology, avatars and outsourcing, and blends it into what seems to be a surreal near future, but it's not. It's right now. With support from Miu Miu, July worked with a team of developers to create this radical and complex app; when the movie ends we're invited to visit somebodyapp.com to send or deliver our first message. "I see Somebody as a world-wide public art project, inciting performance, connection between strangers and conversation about the value of inefficiency and risk." says Miranda July. – from MIU MIU
Fashion might not seem as important part, however it is an integral component of the characters in Miranda's somebody (as the director herself explains in the video below). The styling features vintage, and streetwear pieces mixed with Miu Miu Fall Winter 2014 women's collection.
SOMEBODY has premiered at the Venice Film Festival on 28th August, following previous Miu Miu Women's Tales premieres there as part of the Giornate degli Autori-Venice Days program in 2012 and 2013. The entire archive can be viewed on the official Miu Miu website, in addition to the exclusive interviews with the directors and behind-the-scenes footage.
For more of this and other Women's Tales project log on to MIUMIU.com.