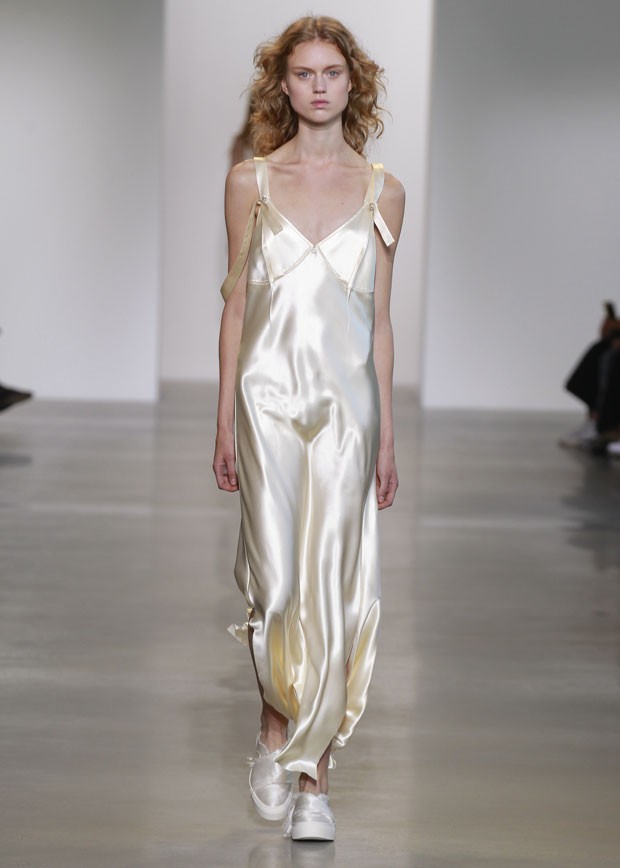 The final day of New York Fashion Week for the Spring Summer 2016 season revolved around Calvin Klein for a good reason. Creative Director Francisco Costa was at his best once again, while both embracing the heritage of the all-american house, and setting new trends.
This season, the iconic slip dress was modernized by exquisite fabrics with double straps and chain details. Paired with coats and trousers, these details set the tone for a collection of sexy, elongated shapes. Photographic peonia, blossom and bouquet prints further juxtaposed the line between the "his and hers" dressing. A rich textural landscape of silk blends and satins added to the luxurious feel of the collection, while printed leathers and distressed silk knits were woven with intricate suspended chain details. A neutral palette of tones including porcelain, ivory, eggshell, golden taupe and peach dominated the collection and were complemented by crisp black accents. Lightweight slip-on sneakers in calf or frayed silk were elevated by a slight platform, while calfskin sling shoppers with faceted chain details were worn wrapped at the wrist. – from Calvin Klein
Mr. Costa infused the collection with his signature contemporary cuts, focusing on monochrome looks which undoubtedly took the spotlight. Nevertheless the season itself was honored with a refreshing take on floral patterns.
Forty models took the New York City runway, see all of the looks after the jump: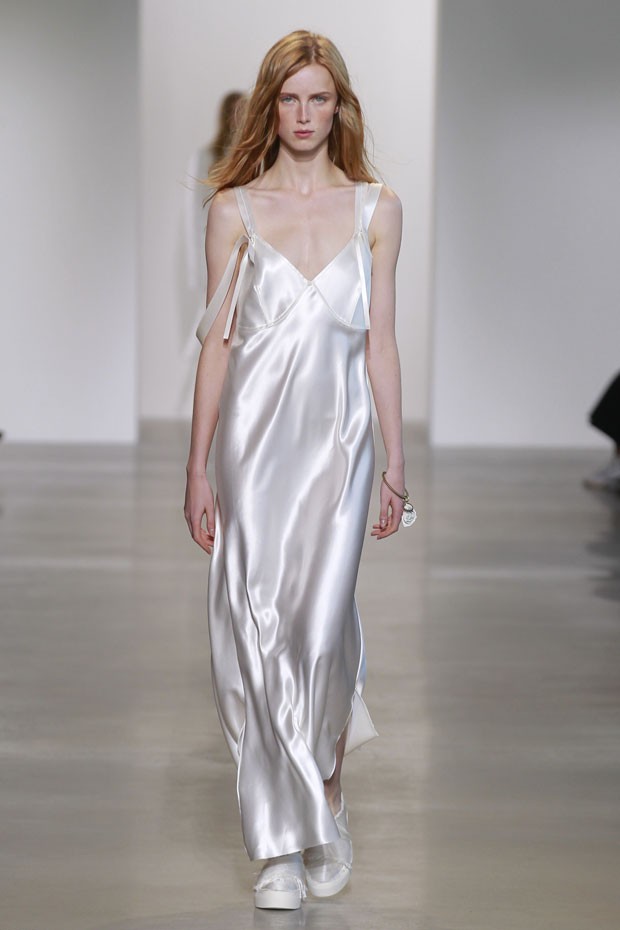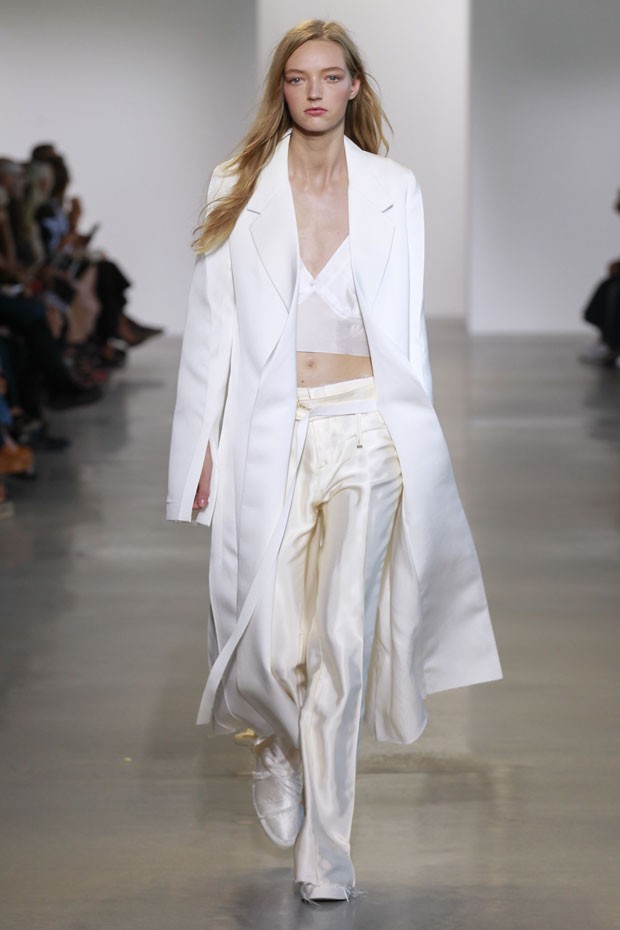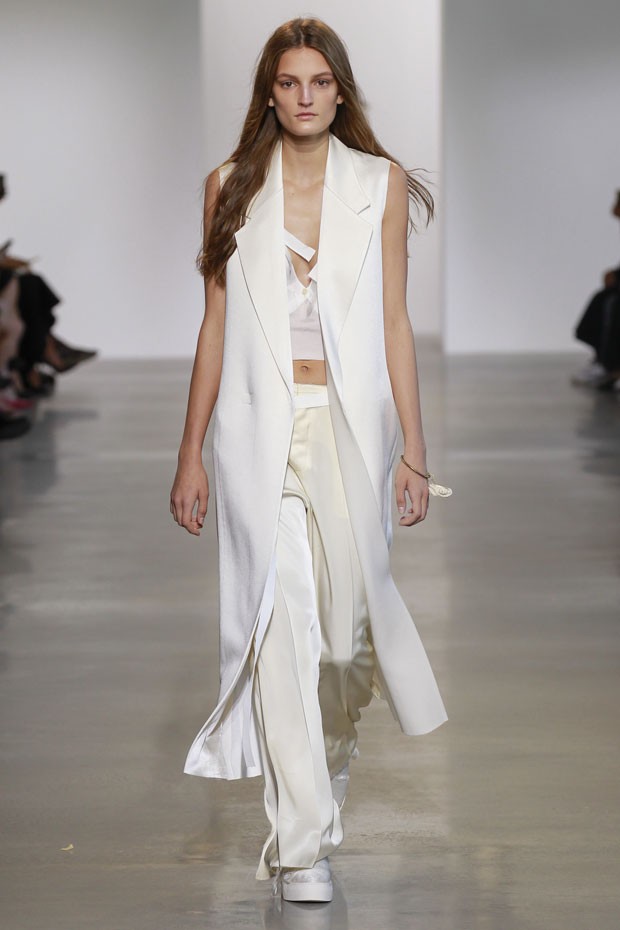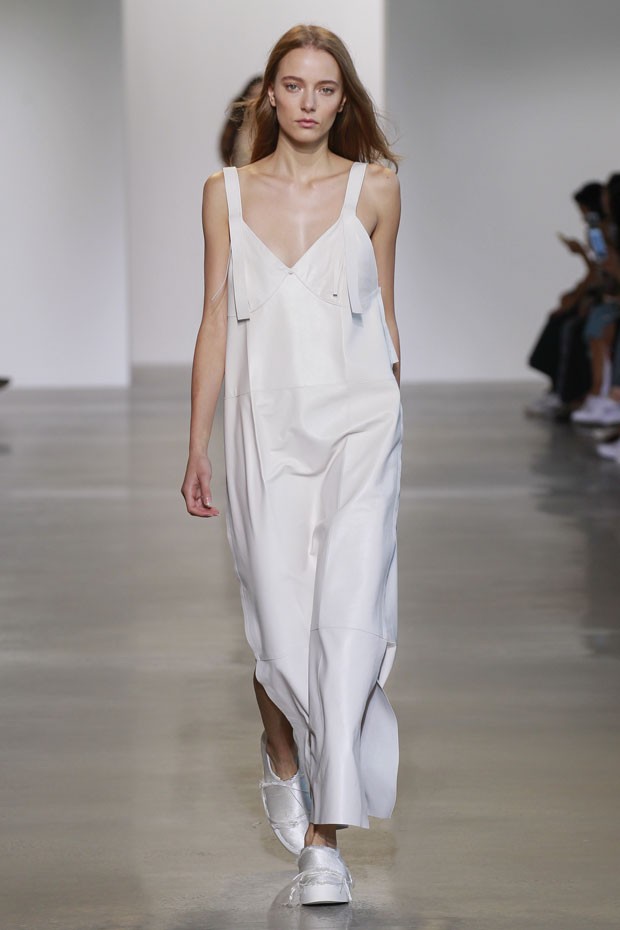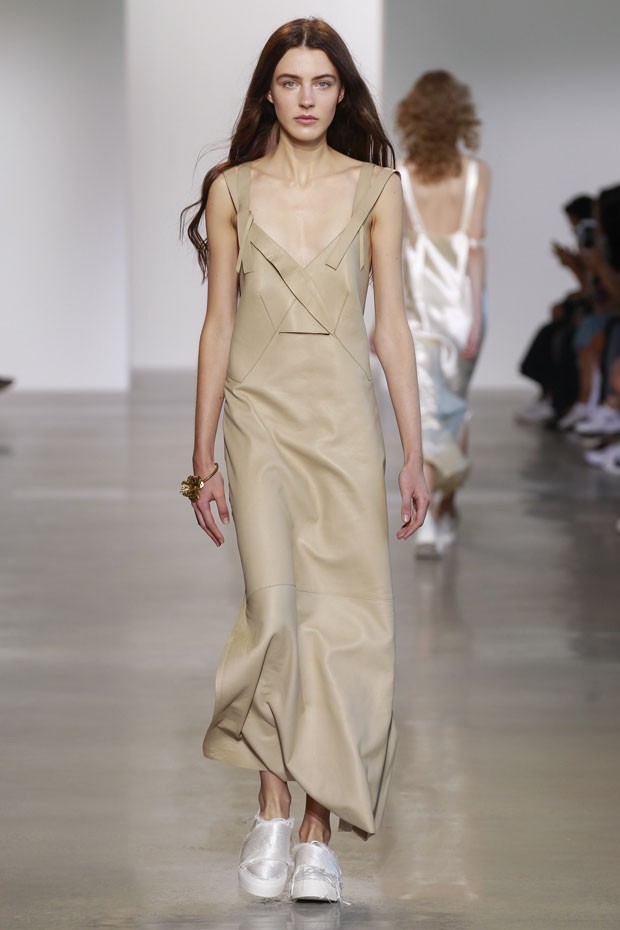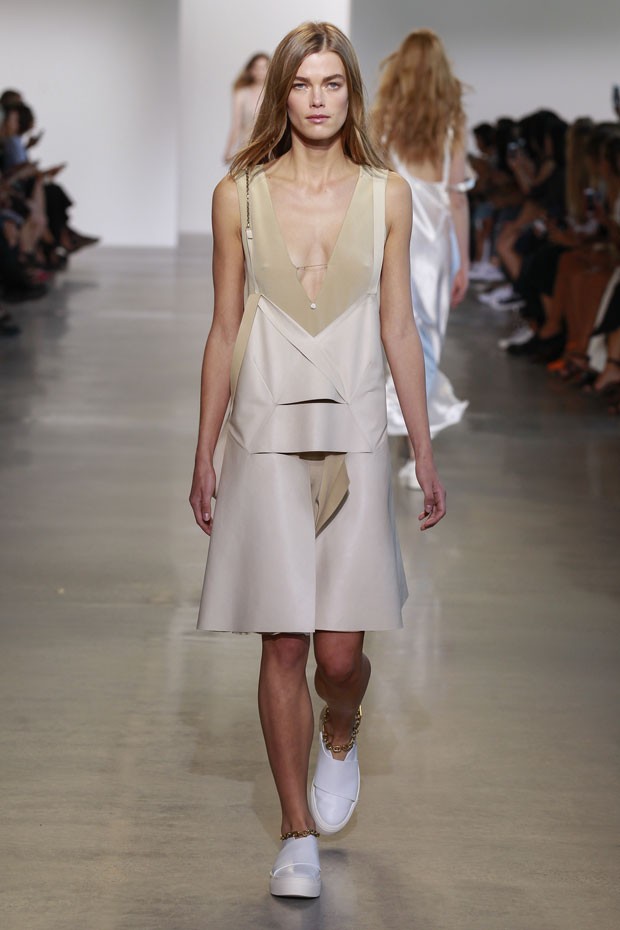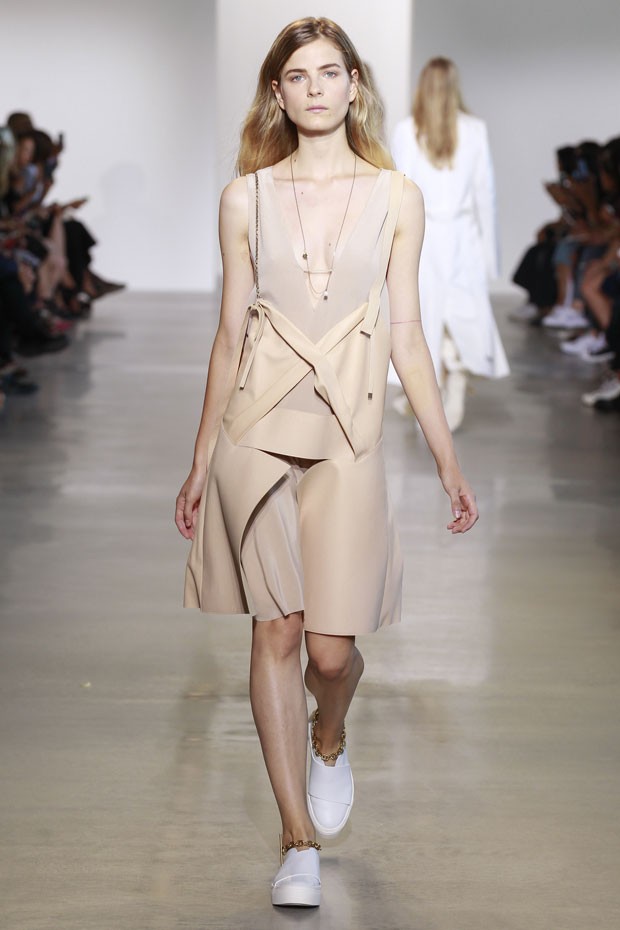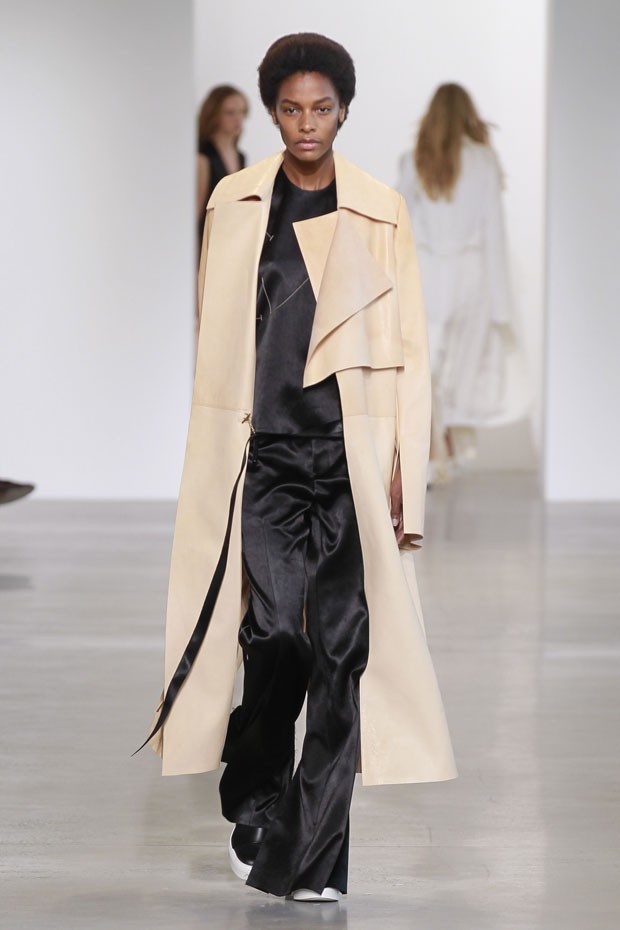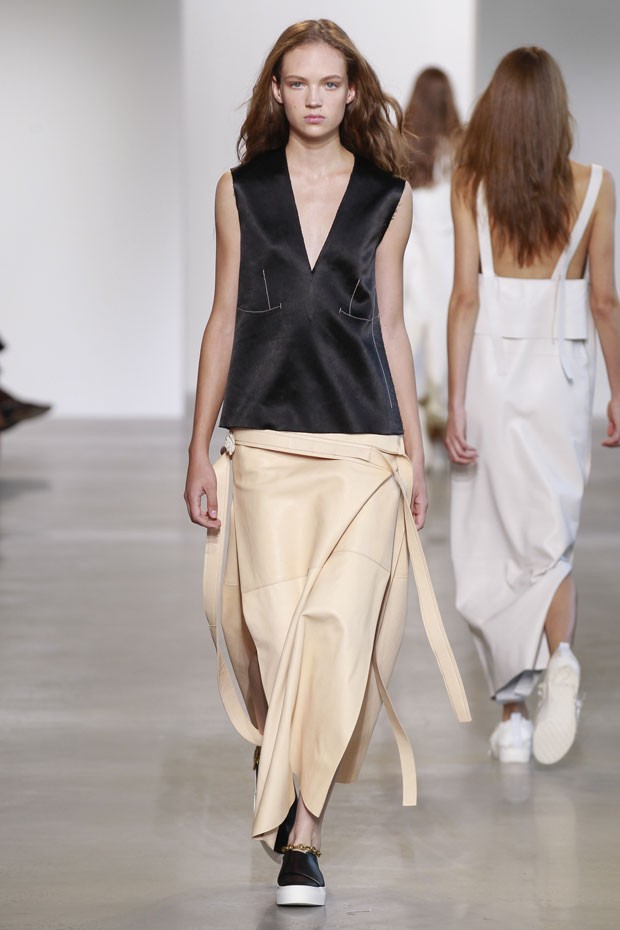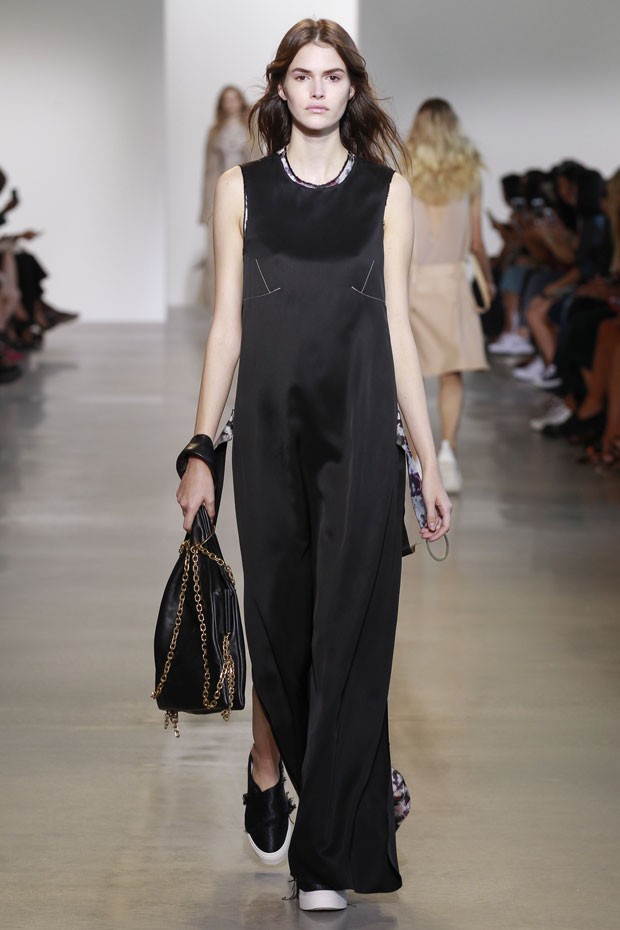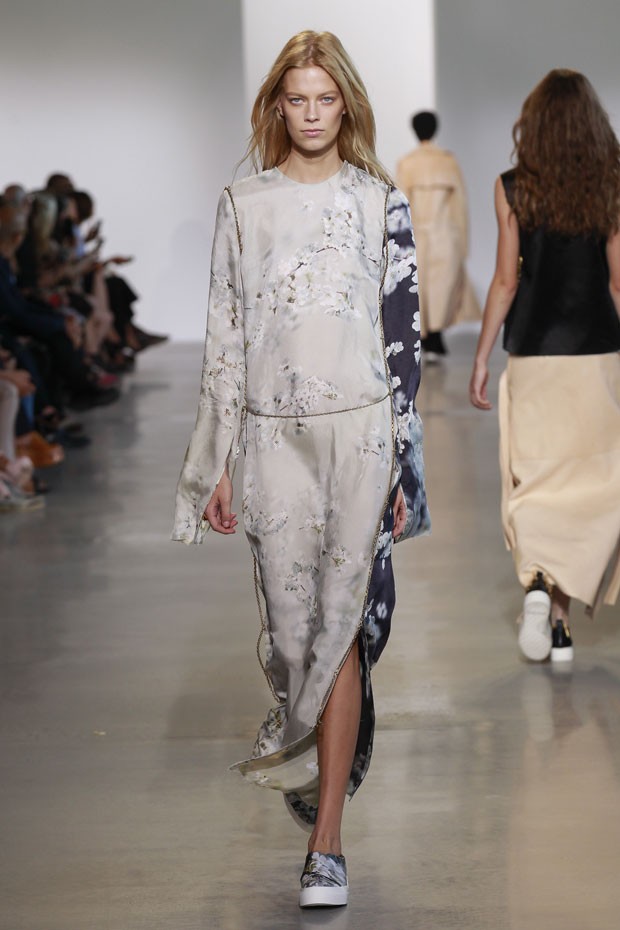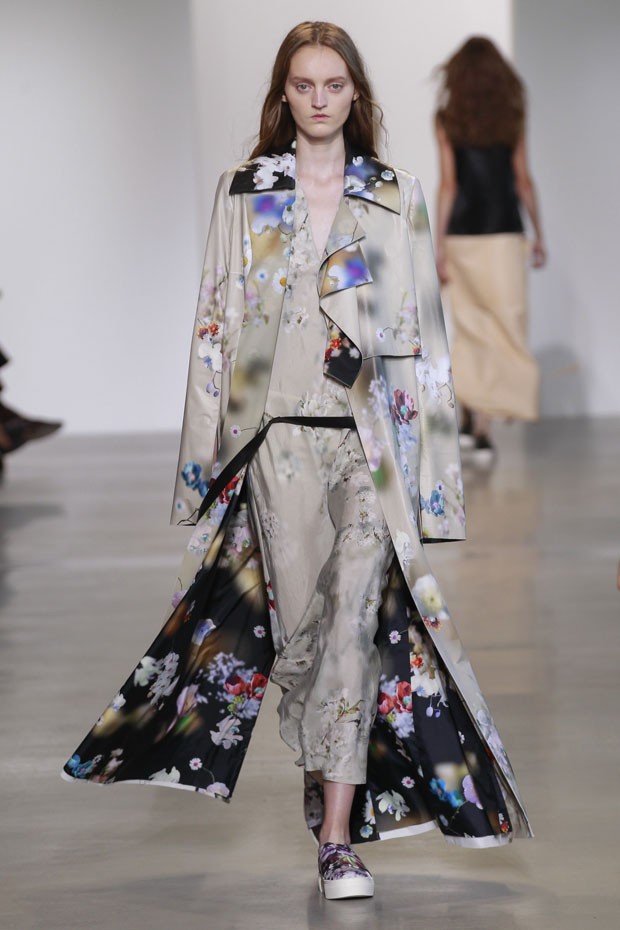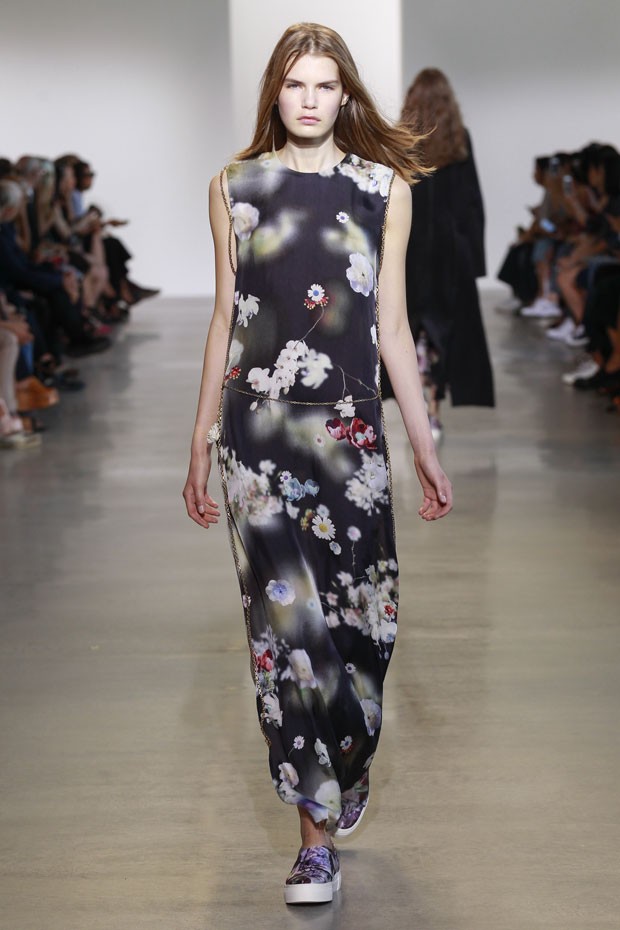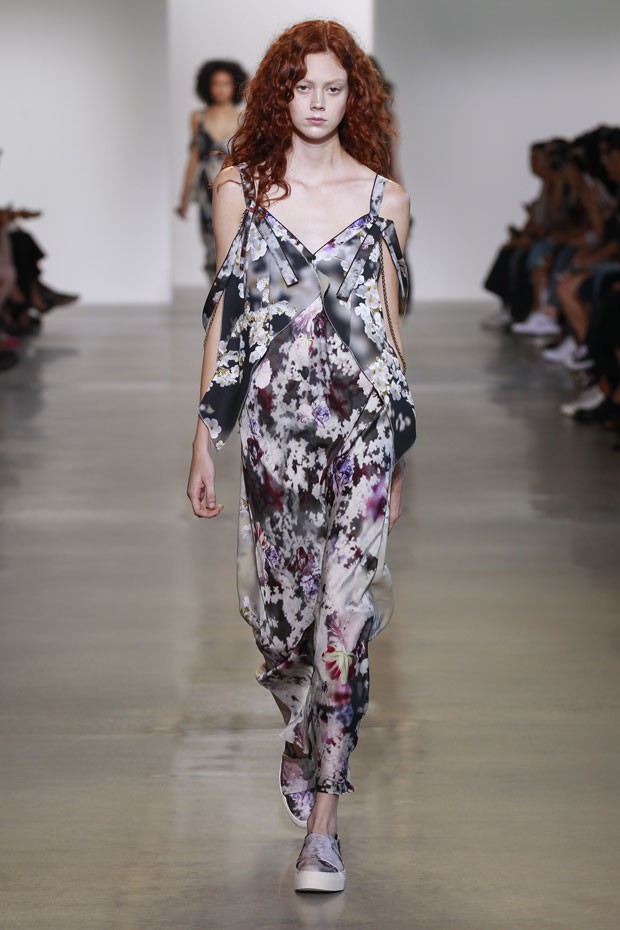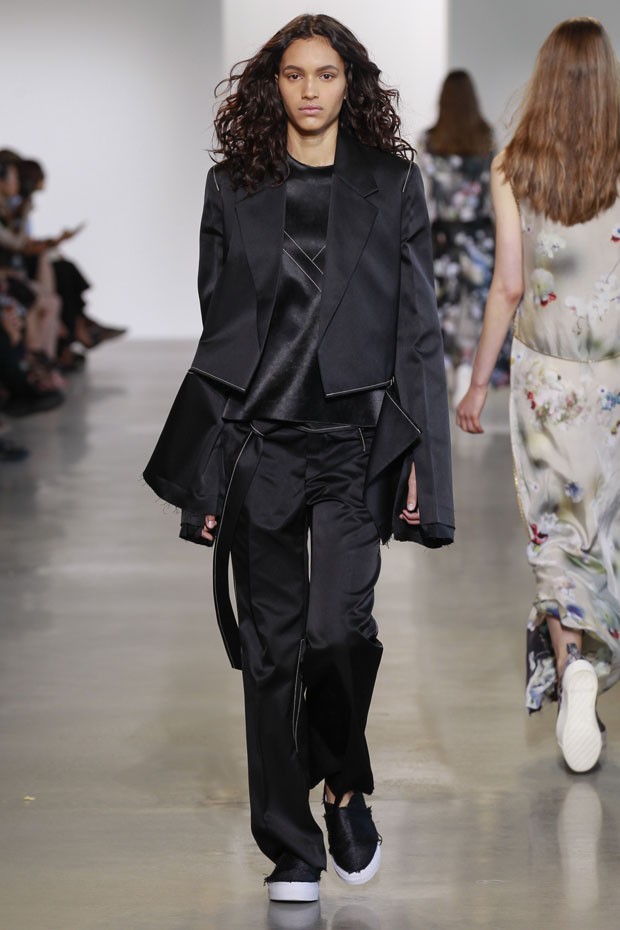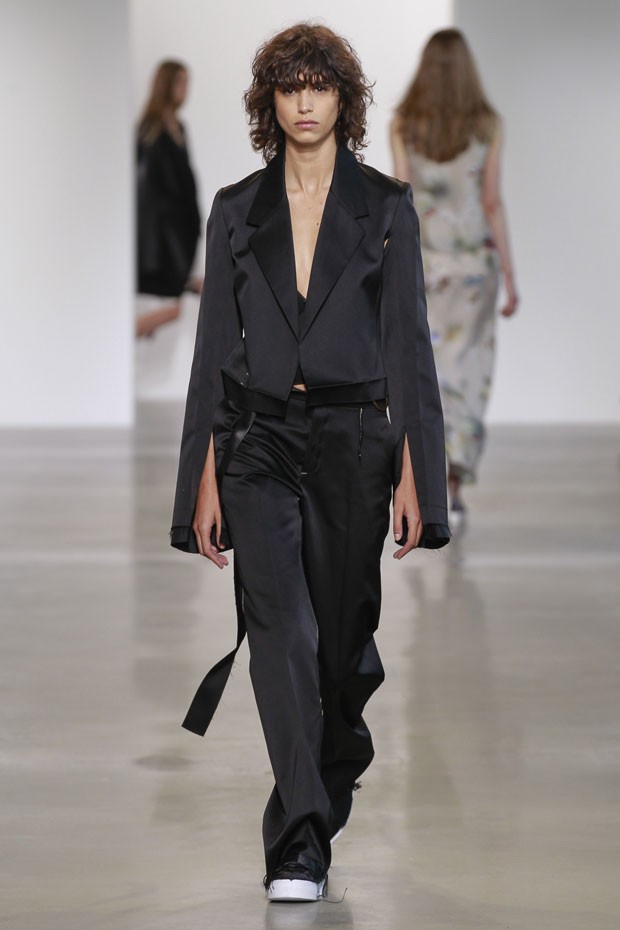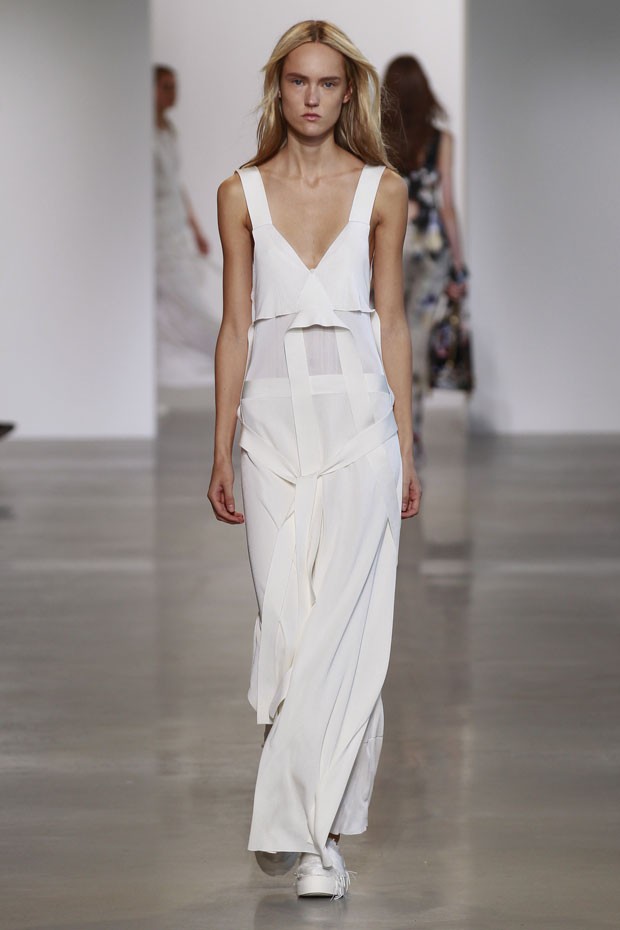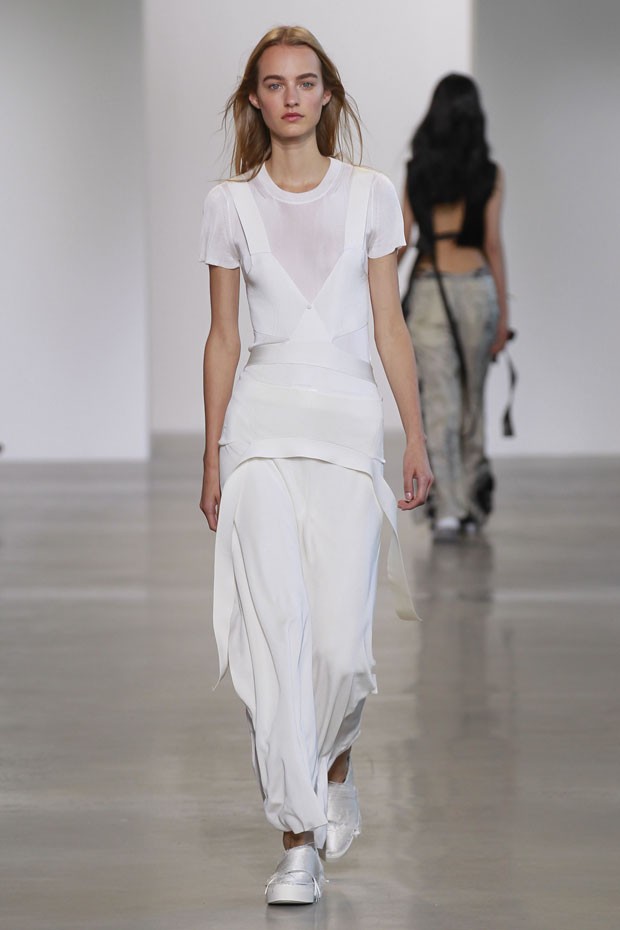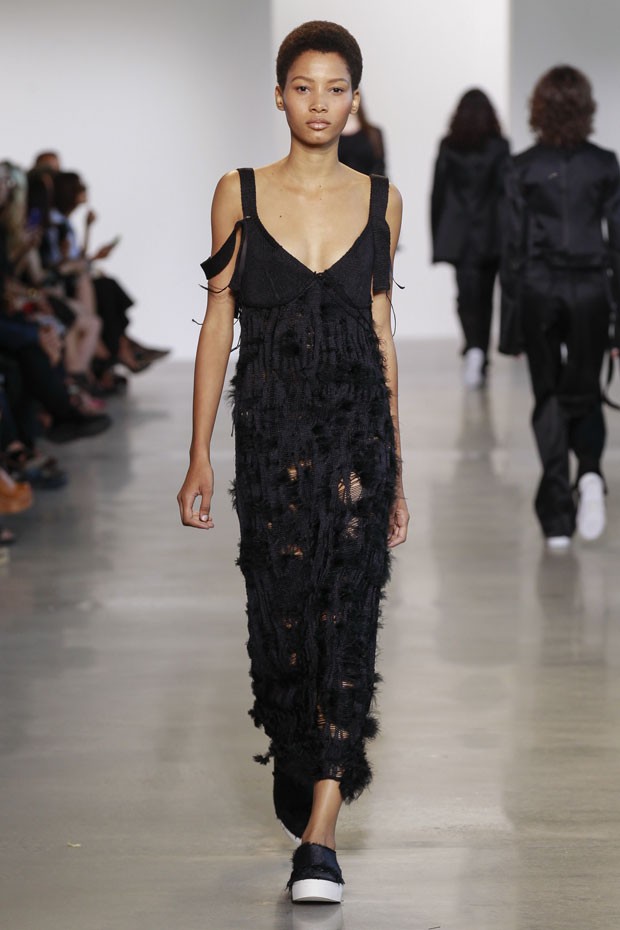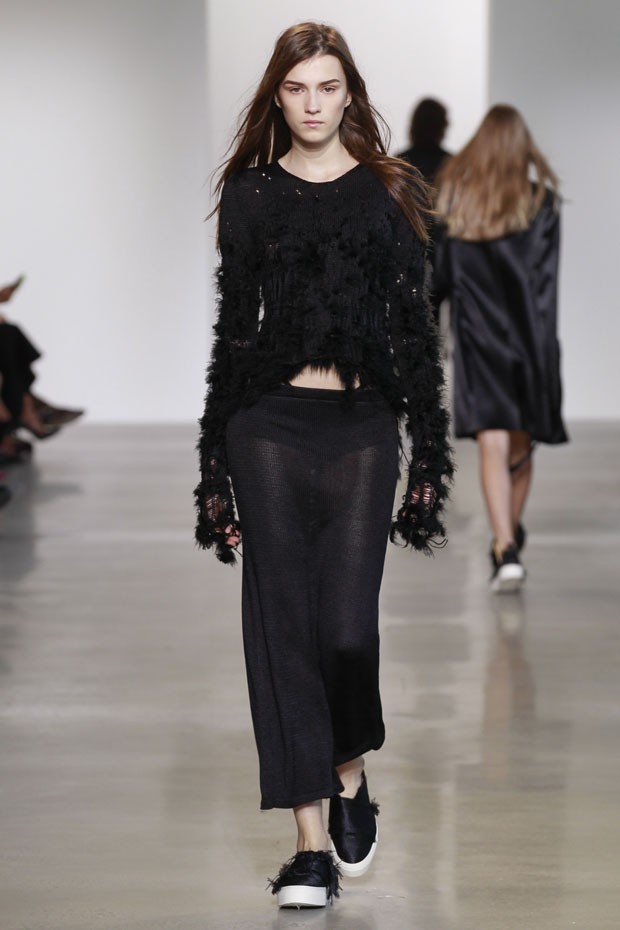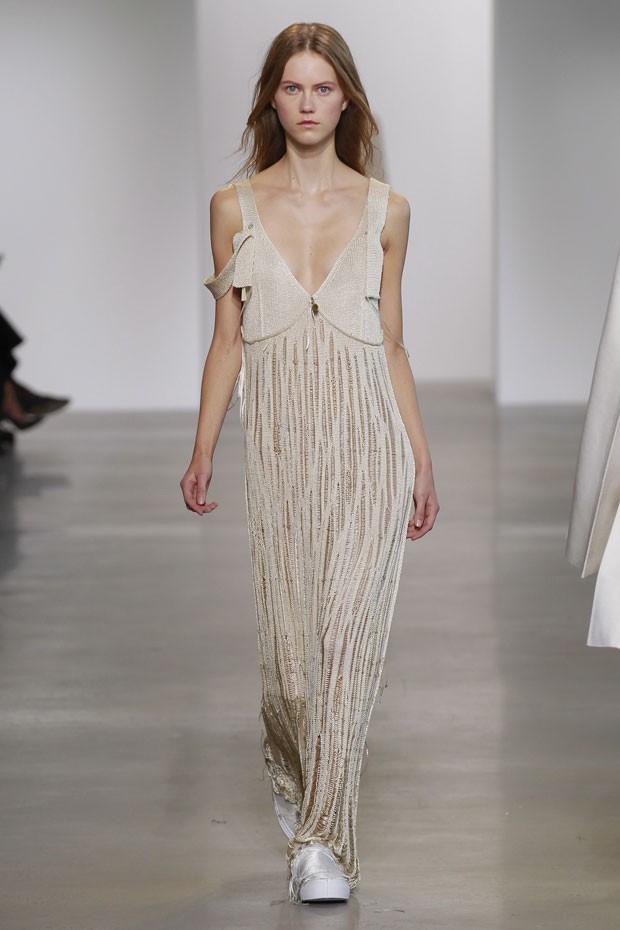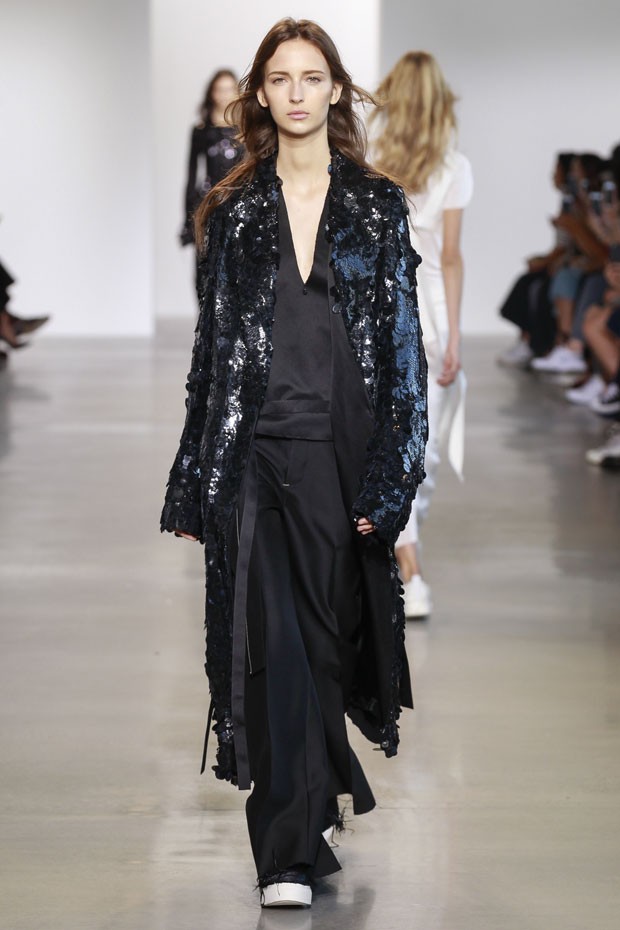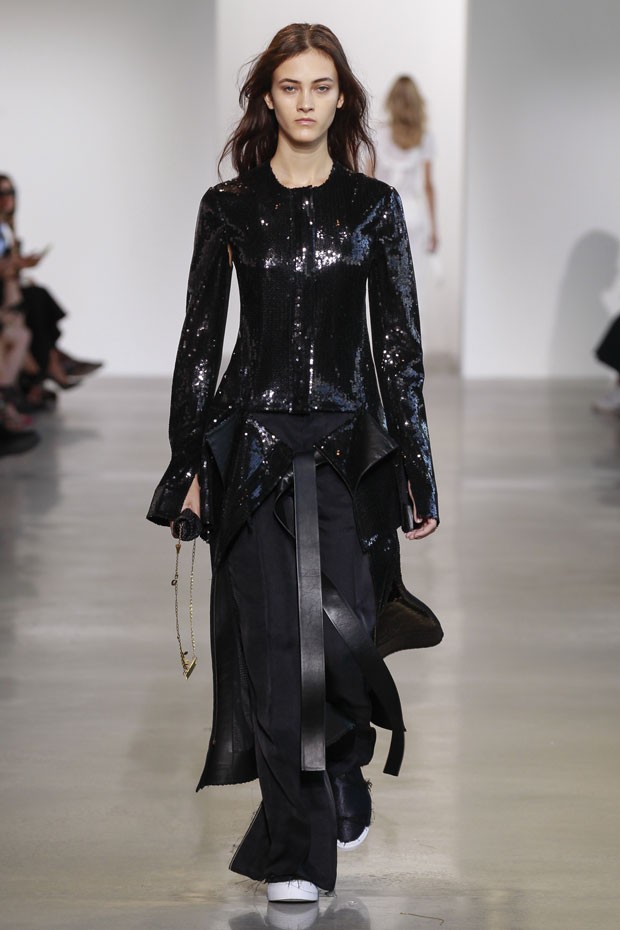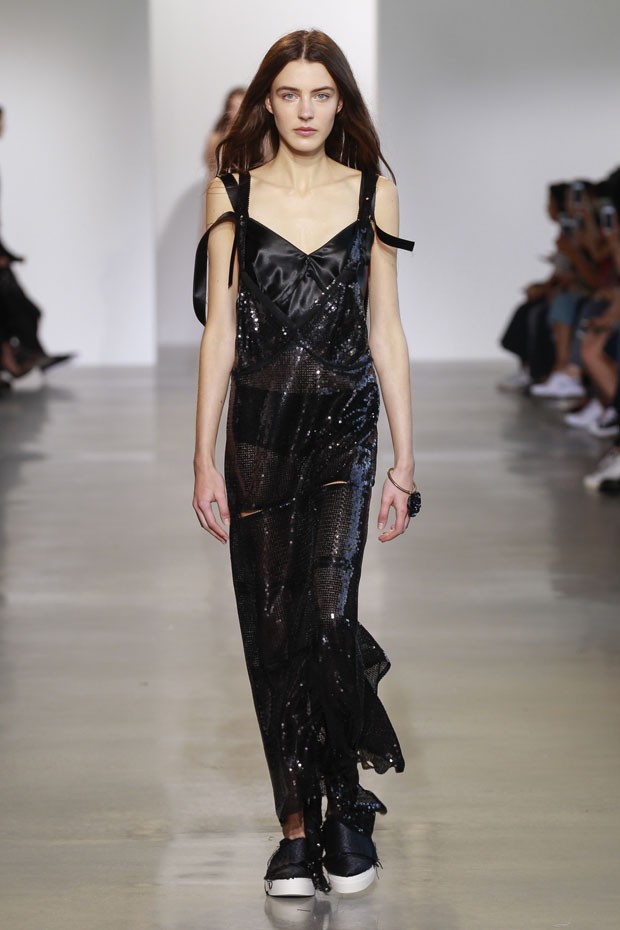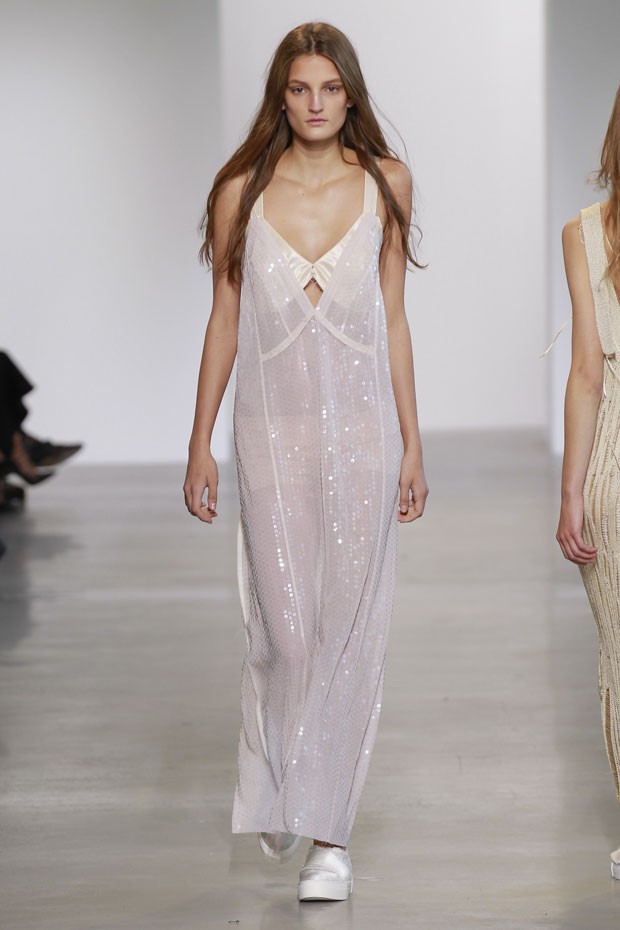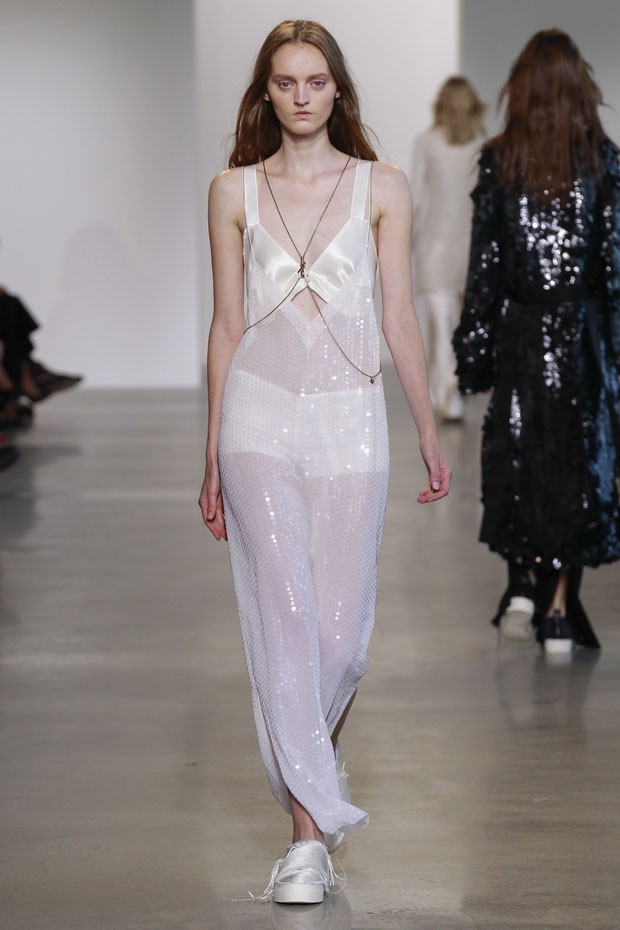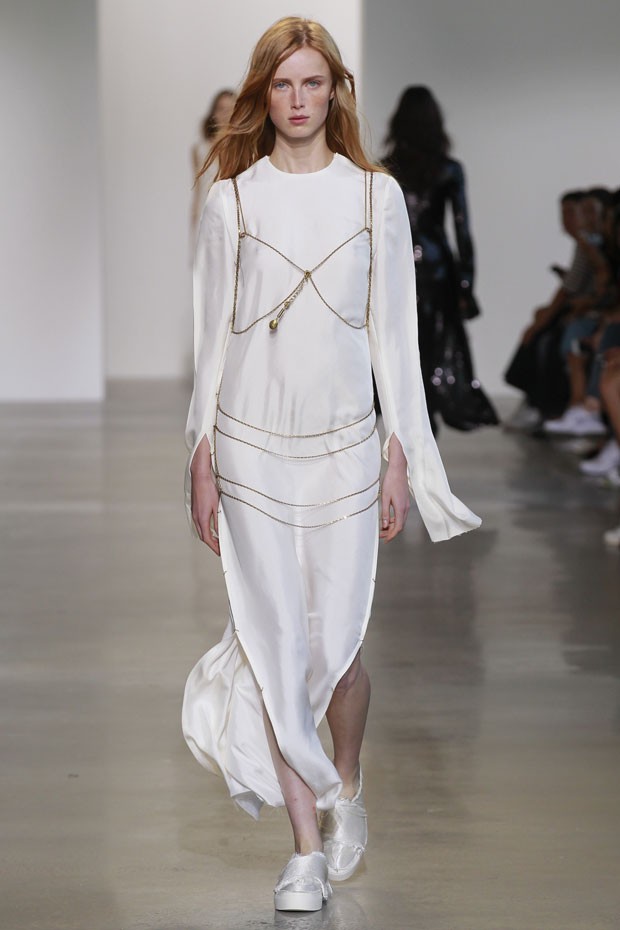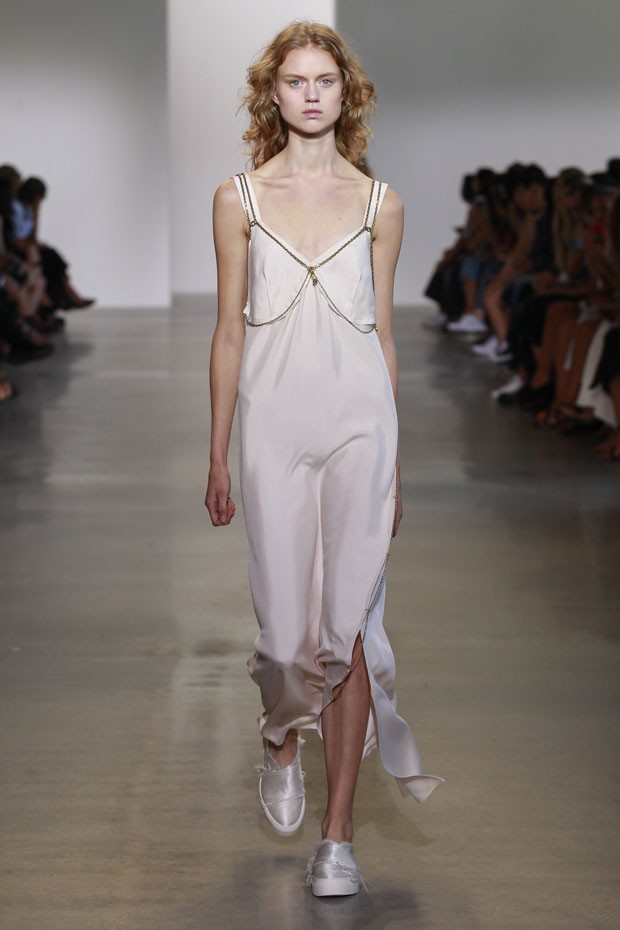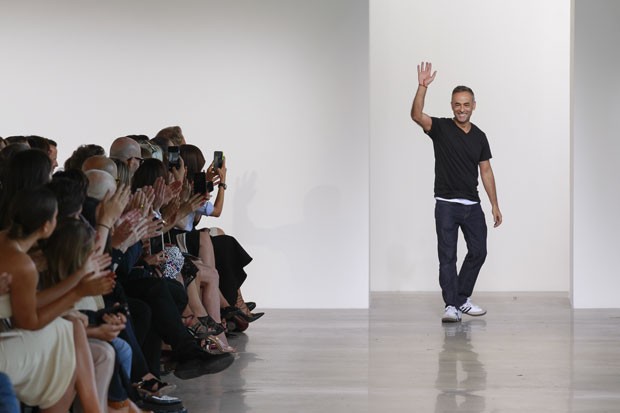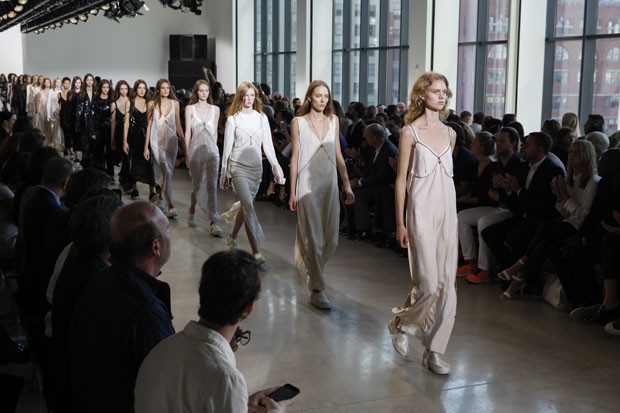 All images courtesy of Calvin Klein – ck.com