Throwback to the exclusive interview our D'SCENE's Fashion Director CHRISTOPHER MAUL with HUW GWYTHER from WONDERLAND, MAN ABOUT TOWN and ROLLACOASTER. Christopher contributed the interview to our 3rd issue of D'SCENE.
Three is the magic number, right? Huw Gwyther – the founder and Editorial Director of Wonderland, Man About Town and Rollacoaster – has his fingers in many of London's most fashionable pies. He meets Christopher Maul for coffee to talk Katy Perry, Dragon's Den and the London fashion scene ahead of Wonderland's 10th anniversary edition.
Tell me about your background and where you grew up.
I'm from Bath. I moved to London to study Fashion at Central Saint Martin's – after that I moved to Paris to work for Mario Testino, and then to New York to work at Visionaire and V Magazine. I moved back to London and launched Wonderland in 2005.
(Photo above Christian Oita)

What or who inspired you to go into fashion?
Kylie Minogue, Liz Tilberis, Fabien Baron, Helmut Lang, John Galliano, Alexander McQueen, Anna Wintour, Mario Testino, Tom Ford, Carine Roitfeld, Steven Meisel.
What does the word fashion mean to you?
That's kind of a big question – but in a word – fun.
Tell me about your background in the fashion industry.
Everything started for me when I got a job working for Mario Testino in Paris – it really was a dream come true. I was incredibly lucky and loved every minute of it – Mario is an incredible, inspiring and wonderful man and he is now Godfather to my son. Everything I have done since is because of the opportunities he gave me.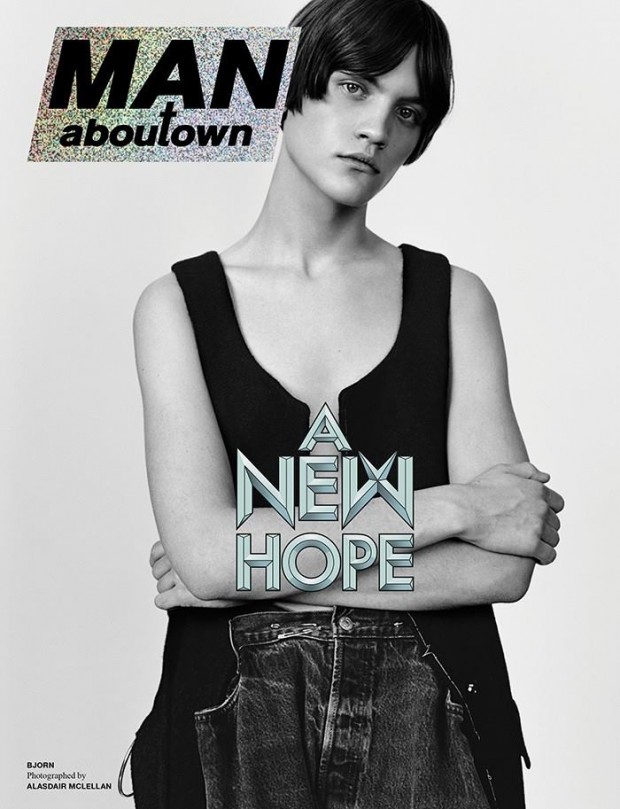 What was the process of founding Wonderland?
I did the BBC's Dragons Den programme and managed to raise a total of £250,000.00 to get the magazine up and running. I was extremely lucky – Peter Jones invested £175,000 and remains a share holder in the business. He has been a dream to work with – genuinely – I have nothing bad to say about the whole experience and am very grateful to whomever came up with the format for Dragon's Den!
What were the biggest challenges of starting the title?
Getting advertising support – we just had to work extremely, extremely hard!
Wonderland is one of London's most stylish success stories. However, can you tell us the biggest drawbacks and benefits of being an independent magazine?
I don't think there are any drawbacks! I'm very lucky that I can do whatever I want to – I still absolutely love my job!
Tell me about some of your highlights since the launch of Wonderland.
There have been so many! Getting Katy Perry for the latest cover is up there, working with Emma Watson on her guest-edited section was fun, getting Hedi Slimane to shoot Kristen Stewart for us, and Terry Richardson to shoot Mariah Carey. I could go on and on!
You work as Editorial Director at Wonderland, Rollercoaster and Man About Town. How does this role vary between the 3 titles and what do you look for when catering to each audience?
Man About Town is very different to Wonderland and Rollacoaster – I delegate almost all decisions to our Editor Ben Reardon, who is brilliant and amazing to work with. He has a huge amount of knowledge and experience and I'm very lucky to be able to work with him. I'm much more 'hands on' with the other two magazines but again work with a brilliant team including Andrew Davis, Danielle Emerson and Matthew Josephs – I have been lucky enough to work with some really talented people!
The Wonderland aesthetic is an infusion of street wear meets luxury. What are the contrasts between street wear and luxury and why do you think they work so well together?
Honestly I don't really understand the term 'street wear'! I think the magazine is 'just' filled with stuff we love and that we think our readers will want to know about!
You've had some stellar cover stars, such as Lindsey Lohan, Taylor Swift and One Direction, and these are unusual choices for a fashion magazine. Is there a sense of kitsch or irony with your choice of coverstars?
Not really – we just want to have fun and inspire our readers, and entertain and inform them. I'm a big fan of both Taylor and One Direction, but then I am a 38 year old gay man!
Do you feel that celebrity culture plays a pivotal role in the fashion industry?
Yes!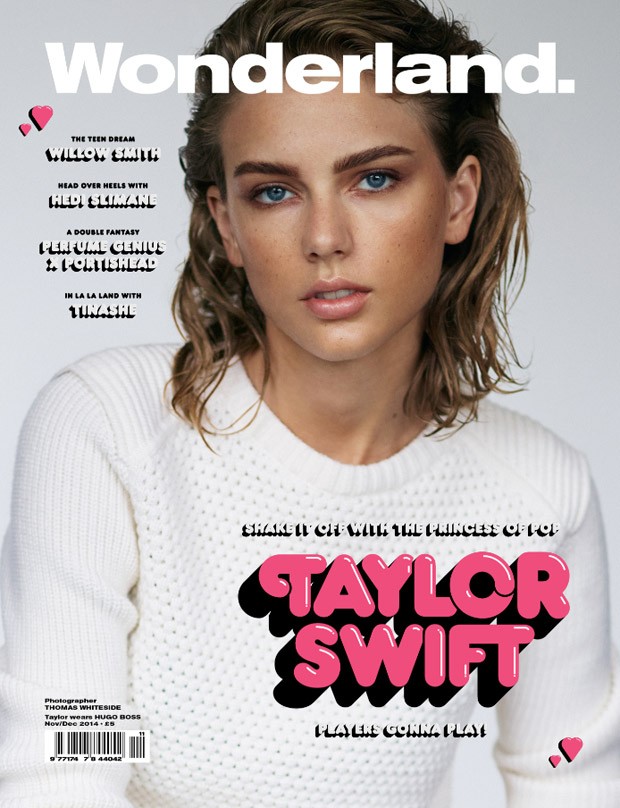 What was your favourite cover?
The current one…
How would you compare the magazine market in London to other cities?
London is way bitchier! Its incredibly competitive which drives everyone, I think, to try to make things better….so in many ways all of the criticism and back-stabbing drives everyone to work harder!
What are your views on British fashion and how does the fashion scene in London measure up on the international playing field?
British fashion is amazing and world-class – it measures up very strongly in comparison to international markets. I think it's the best place in the world for fashion, hands-down!
What does the future hold for you?
God knows!
Interview published in D'SCENE #03 Maul Meets section – get your copy in print & digital.