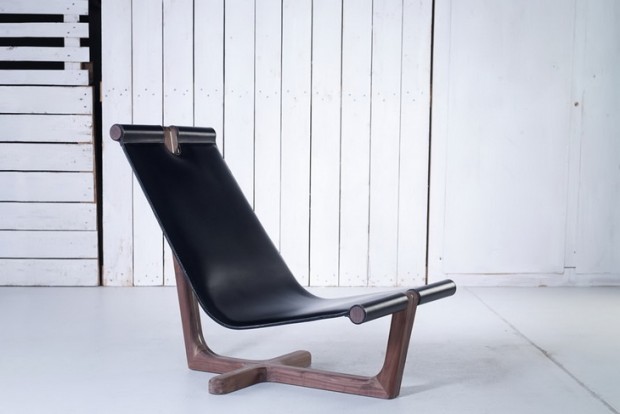 Whether your pad is a modernist masterpiece or a contemporary classic, a cutting-edge home demands interiors that fall in with the style. Architecture with modern credentials is typically sleek, streamlined and minimalist – but not always. With fresh materials, eco-friendly building styles and a constant reinvention of the domestic interior space, sourcing furnishings and fittings for your home can be a challenge.
Choose design classics
Make a modernist interior really sing with carefully selected furnishings. 20th century modernist superstars such as Le Corbusier, Mies van de Rohe, Saarinen and Eames should all get name checks. Check out their signature designs and see how you can reference them in your rooms.
RELATED: Find More Inspiring Interior Design on Design SCENE
Other mid-century modern designers such as the Finn, Alvar Aalto, or Danish creators Arne Jacobsen and Hans Wegner offer inspiration for interiors with a modern edge. The creations of these designers are much sought after and attract hefty price tags, but you may get lucky if you hunt online, go to auctions and specialist vintage fairs. Many modern retailers offer their own interpretations of classic designer styles at more affordable prices. This makes a compromise possible to have one or two 'investment ' pieces, augmented with quality but cheaper reproduction items in supporting roles. Keep to classic styles that won't date as they blend in and adapt to the fickle, shifting sands of fashion and fads.
Keep it simple
Elegant furniture with sleek silhouettes in uncluttered and spacious rooms works best in modern homes. Avoid fussy window treatments that break up the lines with pattern and frill – instead, install streamlined tier on tier shutters at the windows for extreme sophistication and minimalist polish. Homes built along modernist lines are light on architectural detail and this should be echoed in the interiors chosen. Ditching skirting boards, dado rails, architraves and ornate plasterwork will help to pare down the room's elements, shifting the focus in a serene and harmonious direction.
The materials used in modern architecture are constantly changing and buildings incorporating glass, stone and wood in their construction are very popular. The materials are frequently exposed, becoming a part of the interior design scheme.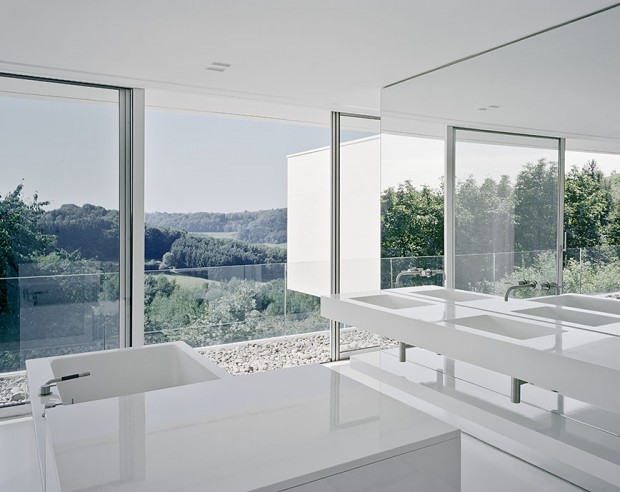 Pale and interesting
Stick to a muted colour palette of creams, greys and natural pastels, using bright pops of colour with accessories such as cushions, rugs, artwork or ceramics. Keep pattern and bright contrasting textiles to a minimum, opting instead for high-texture fabrics and tactile materials in low voltage shades. Many people like to work the monotone look in minimalist interiors, but sometimes this can be hard to live with. On walls use white paint finishes with a warm tone to the pigment to take the cool edge off the room.
Clever lighting that suffuses the space with golden hues will introduce a homely atmosphere and should be layered at different heights for maximum effect. Lighting on low tables, mid height sconces and up-lighters, overhead pendant and recessed illumination all combine to turn icy chambers into glowing salons. Make the most of your modernist architecture by pushing the classic/contemporary agenda.
Great style never fades or loses its relevance and when you choose good pieces, an interior simply evolves and matures beautifully, like the finest wine.