AGENCY TALK with NEW YORK MODEL MANAGEMENT Director CORY BAUTISTA
|
As Director and co-owner of New York Model Management, CORY BAUTISTA has shaped the careers of some of the most influential models on the fashion scene. New York Model Management has stood the test of time and remained an integral part of the Fashion Industry representing today legends such as Niki Taylor and Naomi Campbell but also breakthrough stars like fashion's new it girl Sarah Brannon. Cory started his career in Miami working at Ford Models where he quickly became one of the youngest directors of any leading fashion agency at the time.
Our Editor In Chief ZARKO DAVINIC catches up with Cory to discuss changes within the industry, the digital age, supermodels and even reality TV.


When you were young what was that you aspired to do? Was fashion industry always an area you wanted to work in?
Originally, I wanted to be an architect! Having grown up in Miami, my inspirations were I. M. Pei and Bernardo Fort Brescia. I fell into the fashion world through a dear friend who told me about a job at a new production company in South Beach.
What is the first thing you notice in a future model?
Personality and confidence are the first things I notice. Of course, most of the young women we work with are in different phases of reaching maturity, but the ones that carry themselves with confidence, exude personality and are focused tend to be immediately more successful.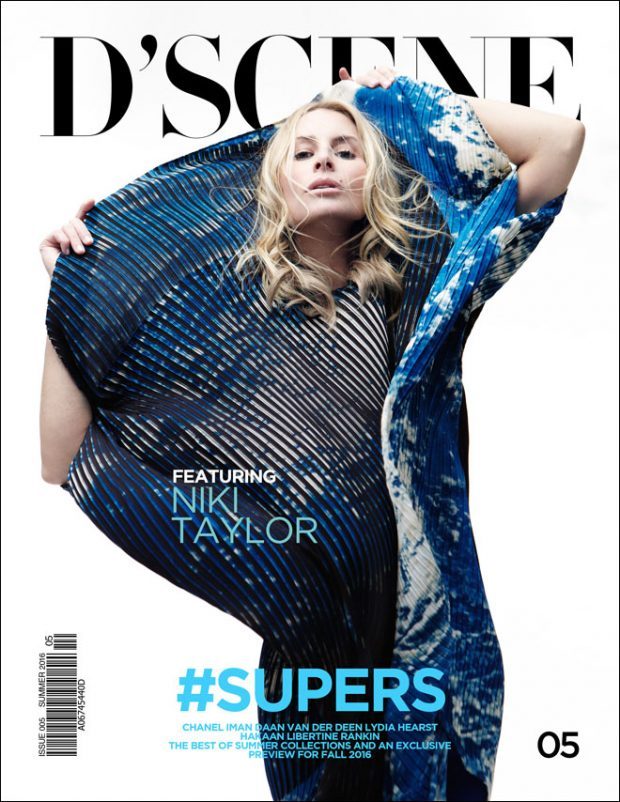 Niki Taylor by Skye Tan for D'SCENE Magazine
What would you say sets apart New York Model Management from other model agencies?
Our smaller size allows our agents to focus on developing each model's career. Larger agencies have a model-to-agent ratio that simply doesn't allow for this level of individualized attention and effort.
What is the most important quality to make it as a top model in today's industry?
A strong social media presence, period. It's an unfortunate truth, but it's the new science of booking models.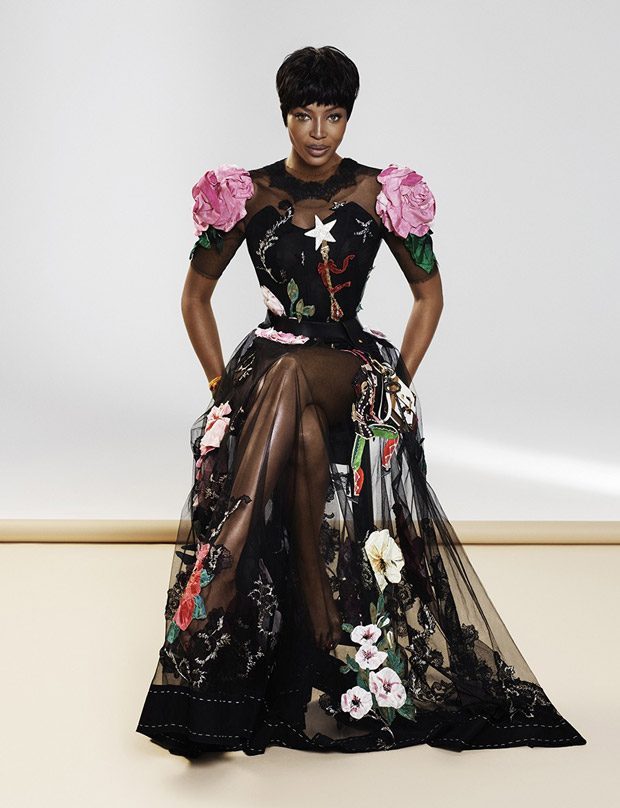 Naomi Campbell by Paula Kudacki for Paper Magazine
You represent legends such as Naomi Campbell and Niki Taylor, for you what is the making of a true supermodel?
I could write a book about this, but to be concise, the era of the Supermodel is gone. To be a true Supermodel requires a longevity that simply doesn't exist in today's fickle industry. Think of it… Naomi, Niki, Christy, Linda, Kate, Cindy, Claudia, Nadja, Stephanie, Helena…. all one-word names that everyone from a Midwest housewife to a New England longshoreman knew. These goddesses of the fashion world cultivated relationships with clients that still stand true to this day. Today's so-called Supermodel is one with millions of social media followers.
You were part of a judging panel on one of the earliest modelling reality shows, looking back, why do you think these shows never really produced a top model?
Let's be honest… reality shows are all about getting ratings via conflict and drama, not finding top models.

So, why do you think the industry is obsessed with the 'instagram' model phenomenon at the moment? Do you see it coming to an end anytime soon?
Three reasons: speed, visual stimuli and accessibility. Speed because you can post anything even before the project is complete. I can't tell you how many shows I saw last season before the last look was out. Also, I find some campaigns and editorials are leaked before hitting print. Visual stimuli because who doesn't like to see beautiful people doing anything? Accessibility because it provides a platform into the world of high fashion and allows anyone to comment, anonymously.
Speaking of beauty, body shape and skin colour have become an important part of the conversation, do you think the industry is more diverse now?
It is, and hallelujah for it! If a model is a person whose role is to promote, display or advertise commercial products, then who's to say that the model must be thin or Caucasian? I appreciate all colors and sizes, and I would be a hypocrite if I didn't as a Latino person who is, let's say, slightly larger..haha!
Ana Cristina by Skye Tan for D'SCENE Magazine
Who are the models on your new faces board we should keep an eye on?
You should definitely keep an eye on our entire "New Face" board, because if we're doing our job right, most of them will make a name for themselves in the very near future!
What do you believe is the future of the modelling industry?
I think that print will become obsolete and video will take over, and 3-dimensional video is not far behind. Due to this, models will have to develop an acting component for projects as well.
Follow Cory @cory_bautista5 on Instagram and New York Model Management @newyorkmodels