This month's DESIGN SCENE supermodel cover star LIISA WINKLER joins our Deputy Editor ANA MARKOVIC for an exclusive interview talking about her unparalleled portfolio and work with top creatives in the industry, shares the secret to longevity and social media's impact on today's industry.
Liisa was photographed for DESIGN SCENE magazine's interview feature exclusively by Alkan Emin in Toronto, scroll down to discover the interview and exclusive unseen images from our shoot.
Take us back to the beginning, how did your modeling career start? What was your first modelling job was?
I started modelling at the age of 15 after my best friend and I were scouted in a local shopping mall in my hometown of Belleville. My best friend and I did everything together, so we both did some test shots and I just kept going. My first job was for a catalogue in Toronto called Holt Renfrew, and we did group shots wearing themed outfits. I remember one where we were all wearing raincoats with umbrellas. I officially started working in Australia, and then spent some time in Paris, and New York. Things didn't take off right away, but when they did, I was on the edge of stopping and going back to school!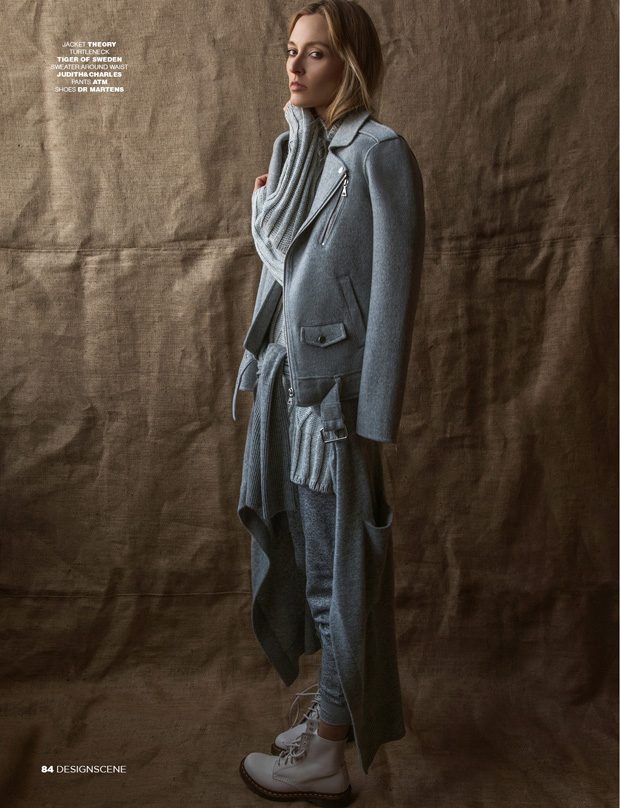 You started at an early age, do you feel like you missed out on anything, what are the pros and cons of starting young?
I gained so much life experience and was able to travel and learn so much in this way, that I don't feel that I missed out at all. I did not go to university, but am in school now studying something that I love and would not have been ready to choose this when I was younger.

You worked with so many great great photographers and designers, what are the projects you are most proud of?
I loved working with Tom Ford at Gucci & there was an Italian Vogue cover with Steven Meisel that was very pivotal in my career. I loved working on some of the more interesting stories, like one with a big group for W Magazine with Carter Smith, and a British Vogue story & cover where I got to spend a week on a game reserve in South Africa, and was hunted by hungry lions. I am super grateful to Mario Testino, Carine Roitfeld & Steven Meisel for all of their support!
And the most challenging ones?
My first job for American Vogue with Herb Ritts where we shot up in the Hollywood Hills in December. I was soaking wet and they had a big wind machine to make the flowy dresses move. I got hypothermia on the second day and was sick for almost a week afterwards!
If you could go back, would you make some of decisions about your career differently? Is there any projects you wish you weren't part of?
Nothing that I would not have done, but much that I might have encouraged myself to do! I always took a step back from my career, as it never felt like something that I could work on and be proud of. I was taught that we should work hard for things in life, and this seemed to be too easy and so I did not allow myself to fully embrace it. I see now, that modelling is a jumping off platform for many other things, and am very grateful for all that it gave me.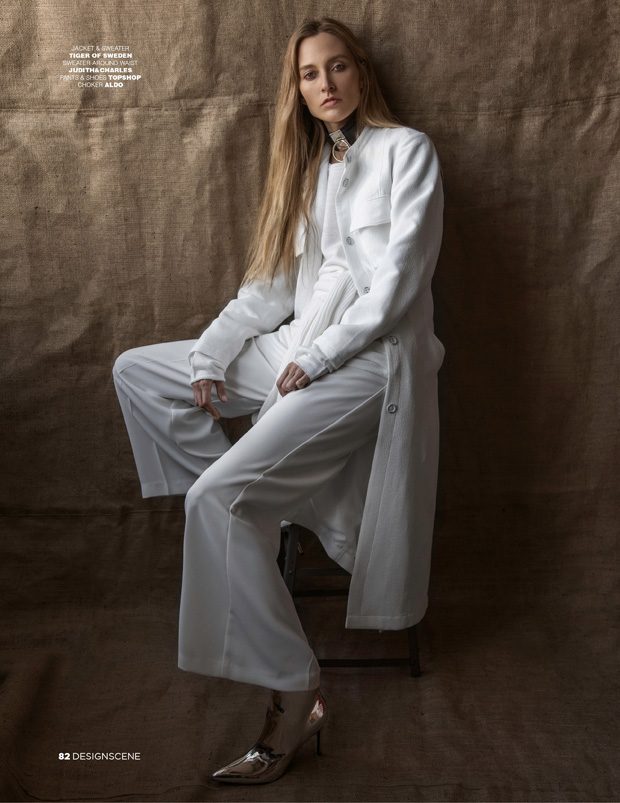 The modelling industry has changed so much in the past decade. Do you think social medias made it easier or harder for someone who is starting out now?
I often wonder if I would have made it in the business if things were as they are now. Everything is public now, and this makes it hard to relax behind the scenes, with a lack of privacy & the pressure to post great shots. It would have shaped me into a different person, but possibly made it easier to connect with people, as I was quite shy in social situations. Social media allows models to share more of themselves with the world, presenting themselves as real people with families, sharing opinions & supporting various causes. I think this has allowed them to extend their careers into their 30s and 40s which is great!

And what do you think about general impact of social medias on fashion industry?
It has allowed models to become celebrities and given them a voice. It has opened up the market to new body types and ideas of what beautiful is. When we know who someone is on the inside, they become more, or less, beautiful and interesting.
When people ask your advice for succeeding in fashion industry, what do you tell them? What is the secret to longevity in the industry?
To pursue your own interests and be yourself, admiring others is great, but you do not need to be exactly like them. Being yourself is far more interesting and important even if you are unsure of how that might be received. Allow that person time to develop and make sure that you have space to be creative in whatever outlet makes you feel alive and inspired!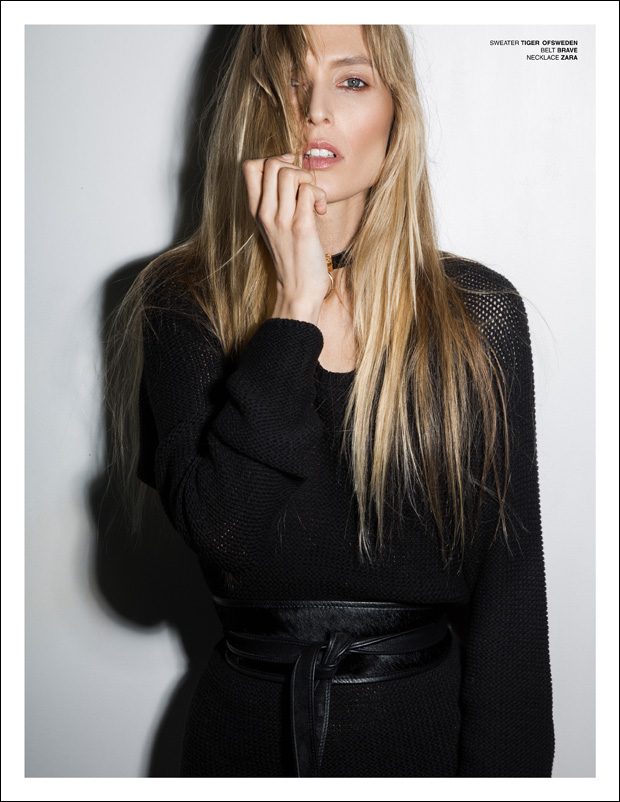 What do you enjoy the most about your job?
Travel to warm and interesting places, and being a part of the creative process in making someone's vision come to life.
How would you describe your personal style?
Casual, easy and a bit hippie, but in a mannish way? I like baggy dresses with men's blazers, combat boots, converse, a lot of denim & hats!!
How do you stay in shape?
I run home up a big hill every morning after I drop off my kids at school, and try to fit in yoga classes whenever I can. I kind of want to start doing ballet classes again as well.

Do you have a philosophy that you live by?
Start each day with grateful energy, live it like it is your last, and give love as you would give a gift that needs no reciprocating.
What do you enjoy doing when you're not working?
I study herbal medicine full time at a school in Toronto, and have a 7 & 10 yr old, so there is not much free time but I love working with plants and growing my own food as much as possible, hiking & camping with my kids.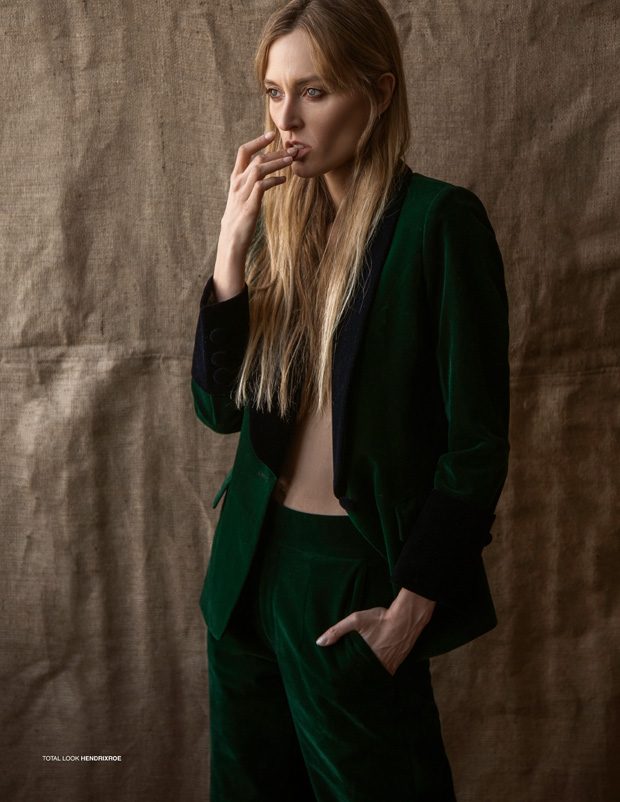 What are the causes you support, and why?
Sea Shepherd because our oceans need protecting. David Suzuki Foundation because he is my hero and has done so much for the environment. I also work as an ambassador with World Animal Protection because I love animals, and you cannot care about the environment and not also care about farm animals! They are giving their lives to us and the least we can do is to make theirs happier and free from suffering. They work on various campaigns, the most recent one to keep old fishing nets out of our oceans.
Photography and Art Direction Alkan Emin
Hair Style and Makeup by Caroline Levin with P1M
Stylist Nicole Contador – www.nicolecontador.com
Special Thanks to Audra at Mode Elle
Keep up with Liisa on her instagram @liisawinkler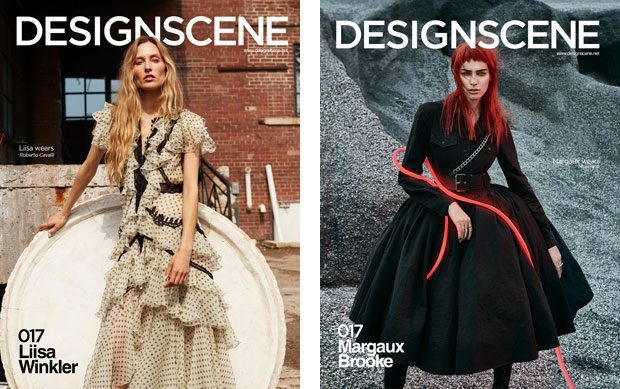 Don't miss our August 2017 issue, featuring Liisa's interview and another exclusive fashion story photographed for the cover and 14 page editorial on the streets of Toronto. Get your copy of DESIGN SCENE 017 in print and digital $3.90.