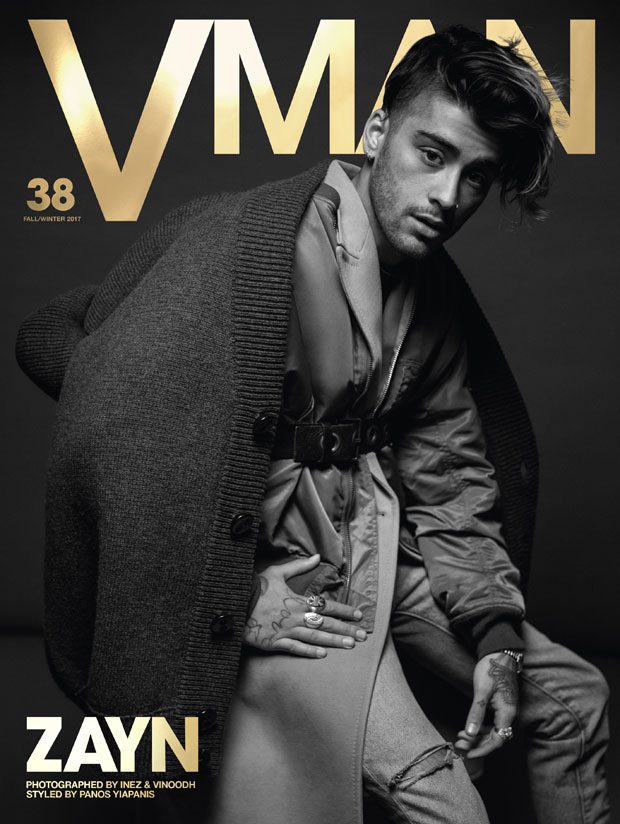 Fashion photography duo INEZ & VINOODH takes control of VMAN magazine's latest cover story starring the multi-talented ZAYN MALIK. For VMAN's 2017 Winter issue Malik was styled by Fashion Stylist Panos Yiapanis.
"I had no idea that Donatella even knew I existed, then, she started to make a few outfits for me, and a few looks for performances and red carpets. I built a relationship there. She mentioned to me that she wanted me to be involved creatively and asked me to draw some ideas and we had a couple of meetings. I sent her some stuff and she liked it, and we went from there. It's crazy. I'm honored to be involved, and it's been a really fun experience." – Zayn Malik for VMAN talking about his collaboration with Donatella Versace with whom he worked on a capsule collection of Versus Versace.
Scroll down for more of Zayn in VMAN38.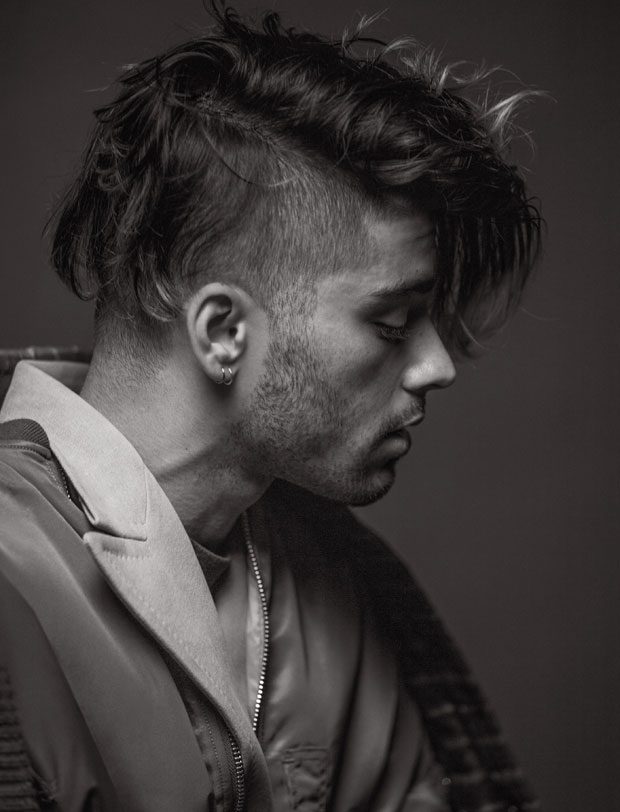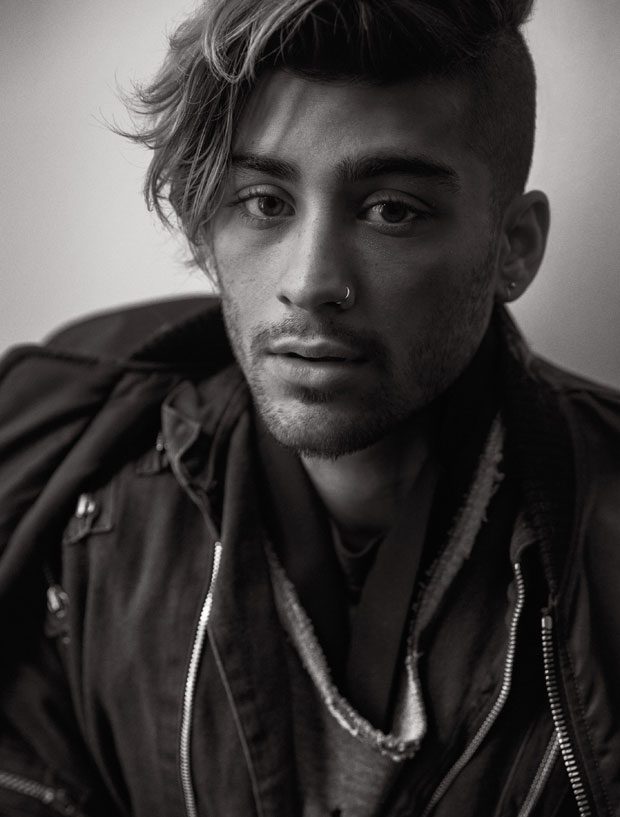 "I feel like my songwriting definitely developed, just because I've been doing it so much. I feel like the songs are a bit more organized, where I felt like, before, that Mind of Mine was a brainstorm. That's why I called it Mind of Mine, because it was ideas that I had that I put out. This one is more thought out. I had more time to process everything and go through it all. It's an evolution. There's a couple of songs on the record that I've done with Malay that for me, personally, I'm really proud of. Just in the sense that I feel like they're real songs. And I don't mean to say that to discredit the songs that are out on the charts at the moment. I just feel like there's something really classic about some of the music that we've done together, and for that reason, I'm really proud of some of the songs that are going to come out. I feel like it really shows me as a songwriter and a vocalist." – Zayn talking to VMAN about his debut and new album.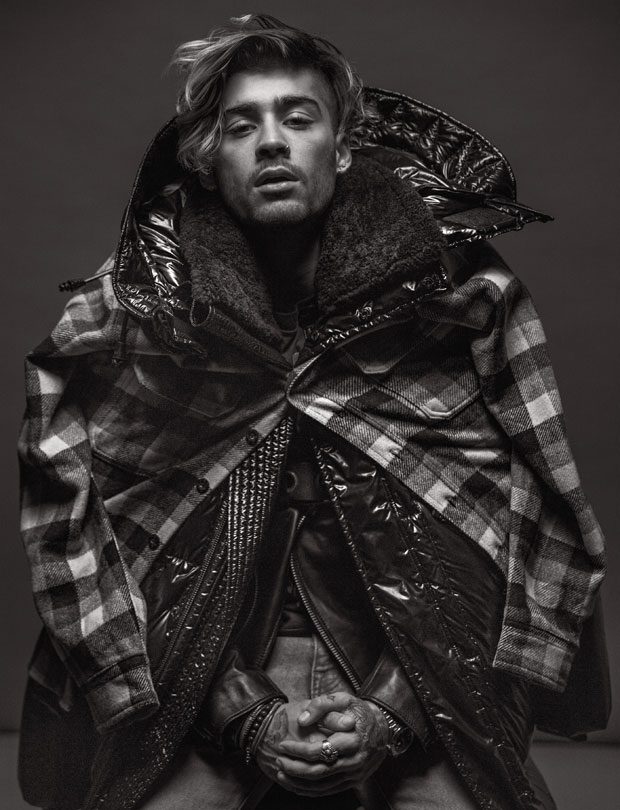 Photographed By Inez & Vinoodh
Styled By Panos Yiapanis
Grooming Joanna Simkin at The Wall Group
Executive Producer Stephanie Bargas at Vlm Productions
Production Coordinator Eva Harte at Vlm Productions
Lighting Director Jodokus Driessen at Vlm Studio
Digital Technician Brian Anderson at Vlm Studio
Photo Assistant Joseph Hume
Stylist Assistants Susan Walsh And Gabe Gutierrez Tailor Griffin Jarrett
Production Assistant Erik Hanson at Vlm Productions
Studio Manager Marc Kroop at Vlm Studio
Studio Producer Tucker Birbilis at Vlm Productions
Location Studio 353
VMAN 38 Is out August 24th, read more of Zayn's interview on VMAN.com
We love hearing from you, connect with us on Twitter, Instagram and Facebook.