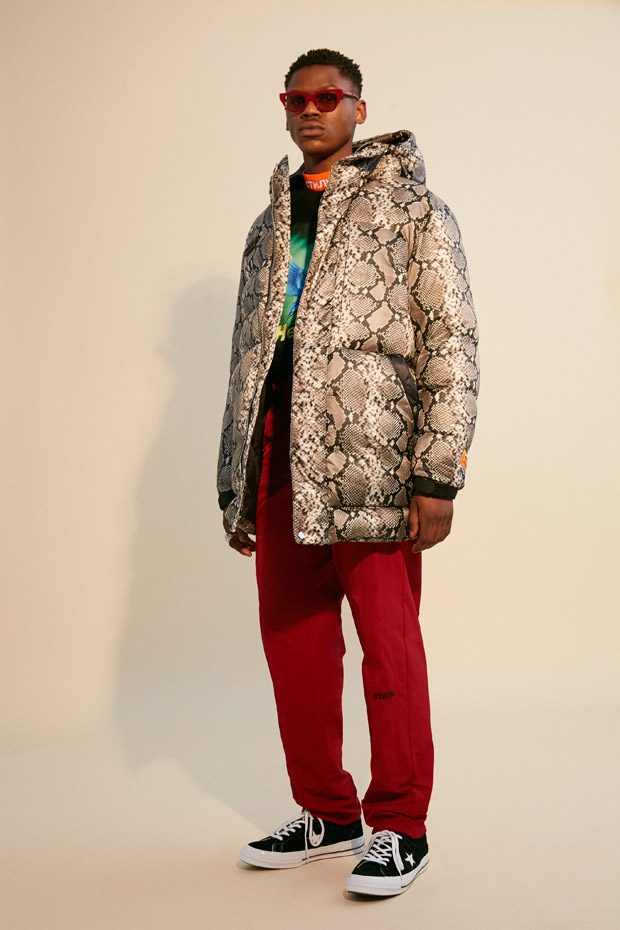 Discover Heron Preston's Fall Winter 2018.19 Public Figure collection, that playfully explores influencer culture and self-declared celebrities, presented on January 17th, during the ongoing Paris Fashion Week. This season designer also debuted his NASA collection.
"Graphics in the new collection bestow pseudo-titles like "Influencer" and "Public Figure", a playful take on the intensely curated self-display that we see en masse on social media, meant to be worn and made visible in meta-context. The labels appear across the front of camouflage pants—with a new take on the print that focuses on leaves with rich colors—as well as on denim jackets and polos. "If you buy a polo from Heron Preston you are an influencer," the designer jokes. "Who is to argue that?"
The Heron Preston NASA capsule is a NASA-inspired collection that taps on the agency's authentic 1975 logo, which consists of the word "NASA" in a unique type style, nicknamed the "worm." The NASA "worm" logo, originally discontinued in 1992, is resurrected with Preston's FW18 collection. Inspired by the outer layer of Extravehicular Mobility Units, or spacesuits, Preston interprets the iconic uniform in the form of a 3M nylon space jacket, a silver denim logo jacket, and a multifunctional convertible backpack (which can also be worn as a fanny pack or tote bag). The collection is branded with "fall/winter 1990" as an homage to the former logo.
Rounding off the Fall/Winter 2018 collection, Heron Preston introduces a new collaboration with Carhartt WIP. Early in his career, Preston re-worked and styled vintage Carhartt WIP jackets for his website, and the brand's iconic canvas workwear remains essential to the Heron Preston DNA. This new collection will combine the classic canvas with Preston's crystal "СТИЛЬ" logo, a high fashion stamp on utilitarian garments."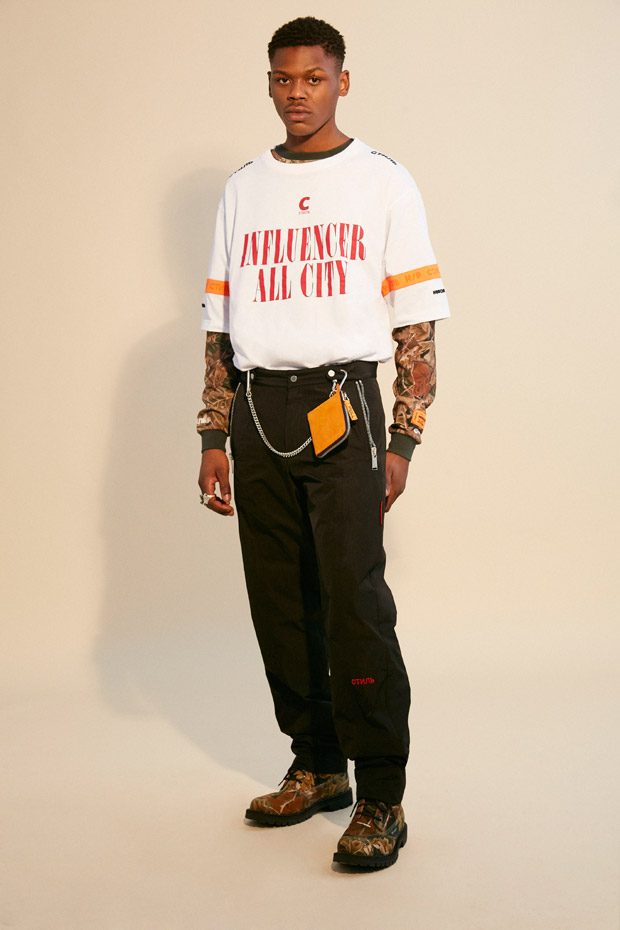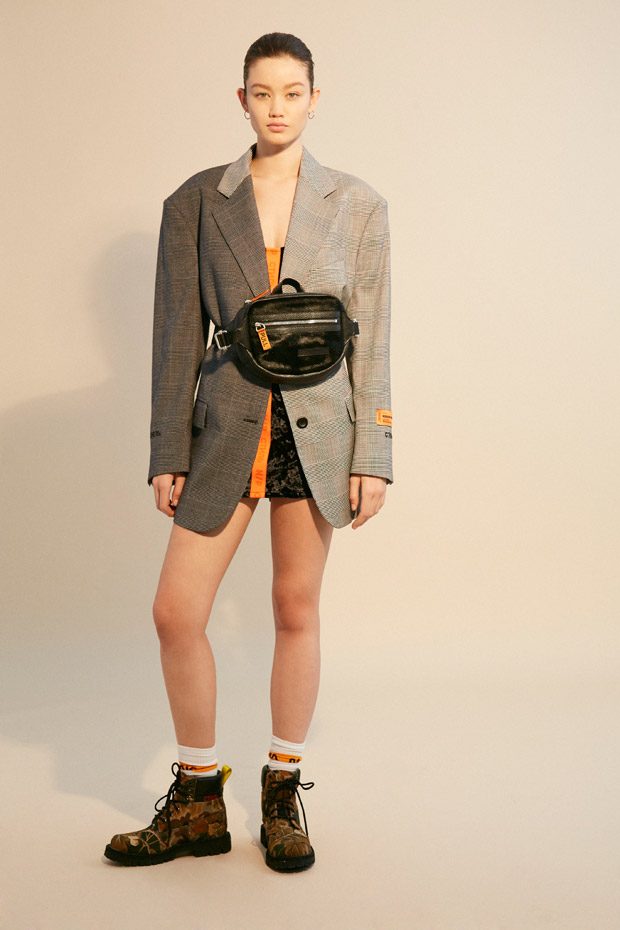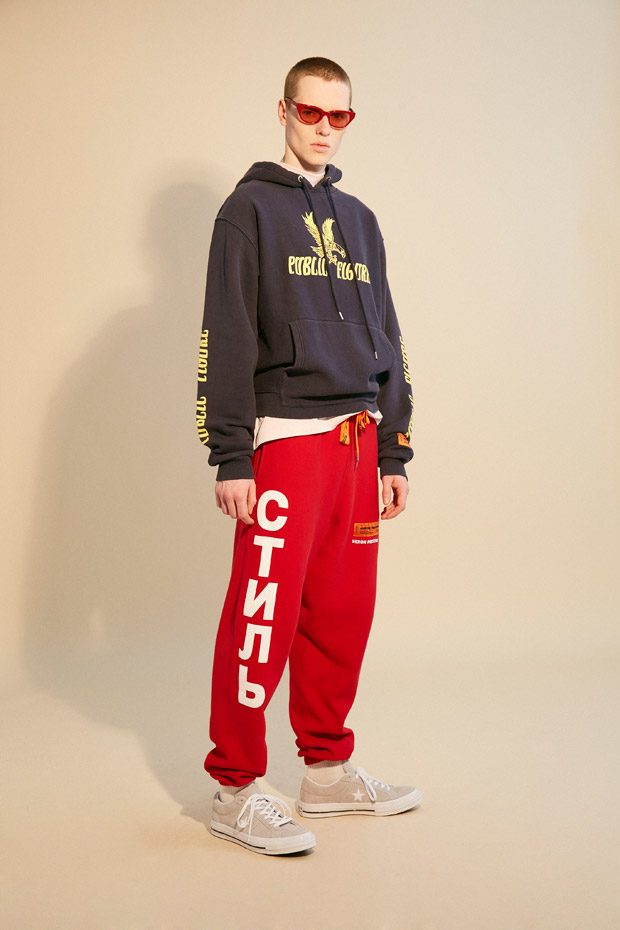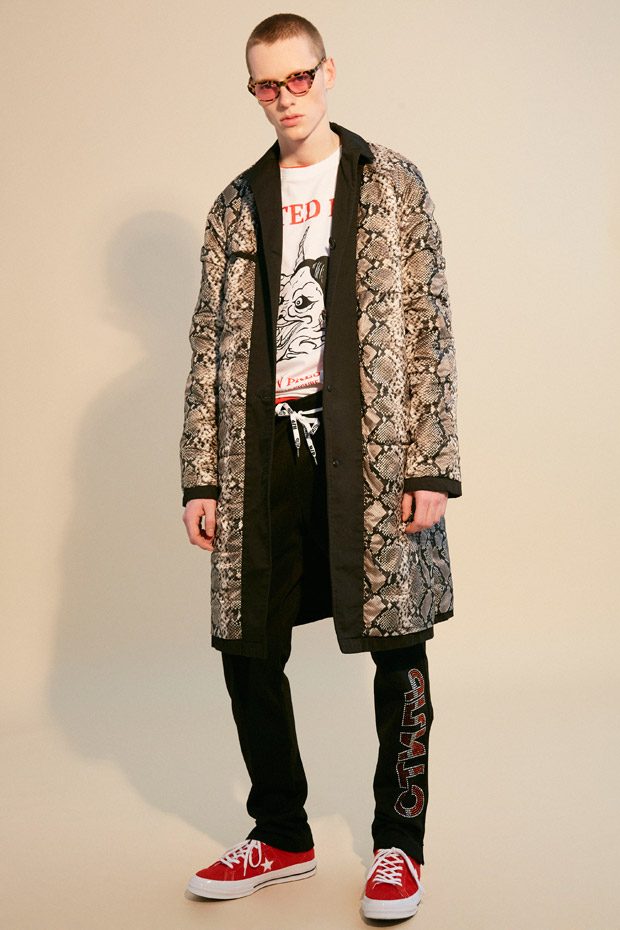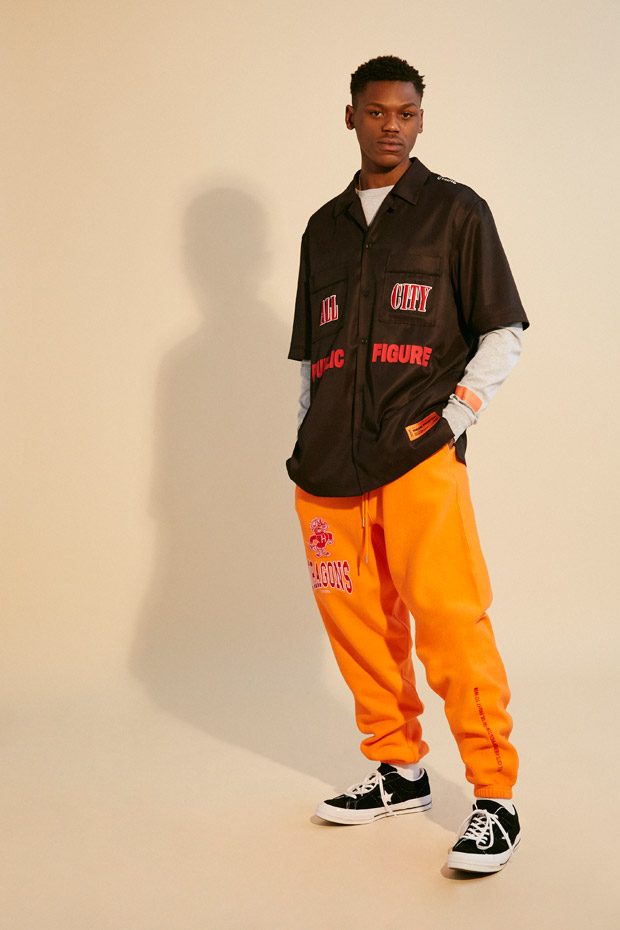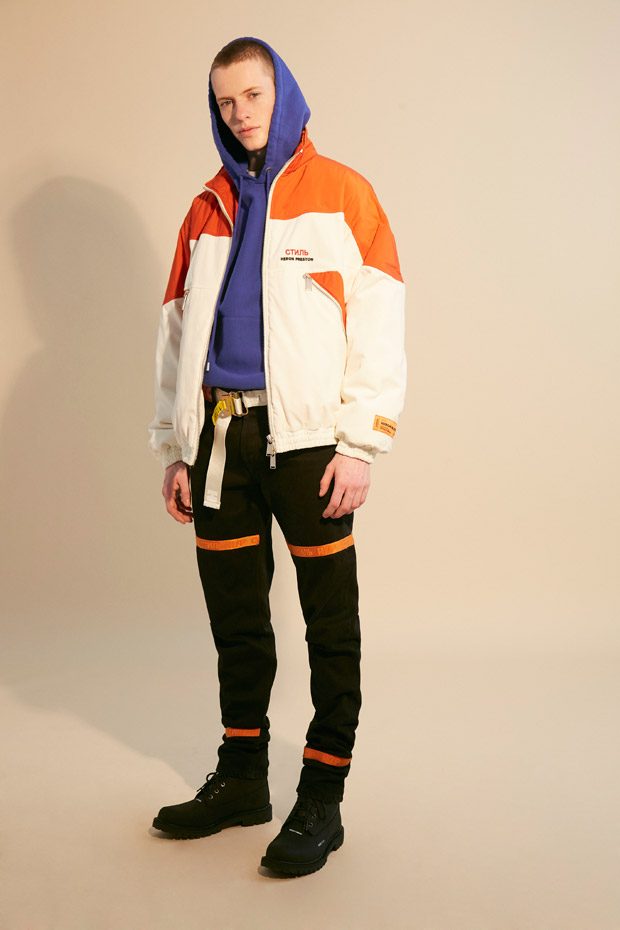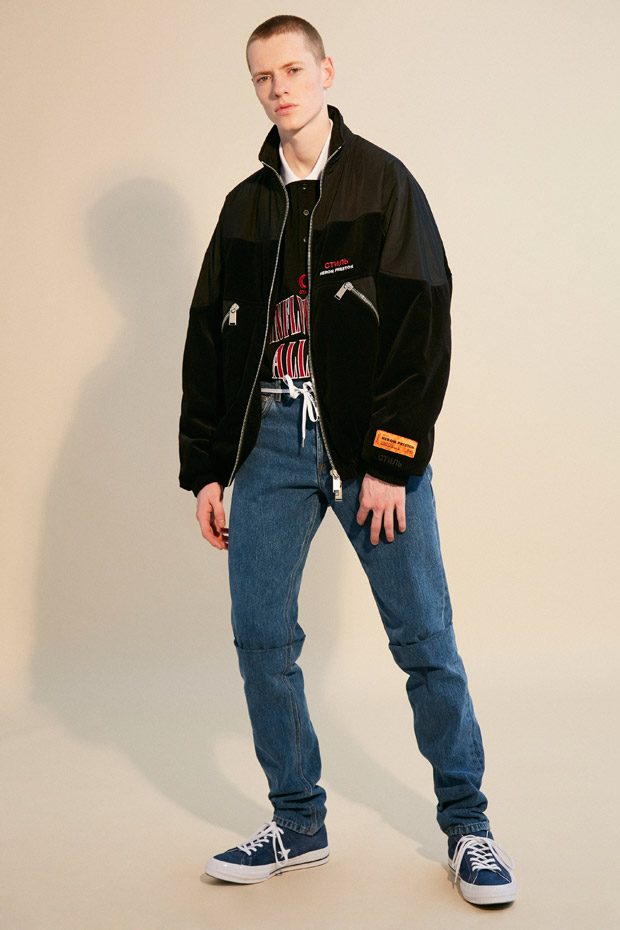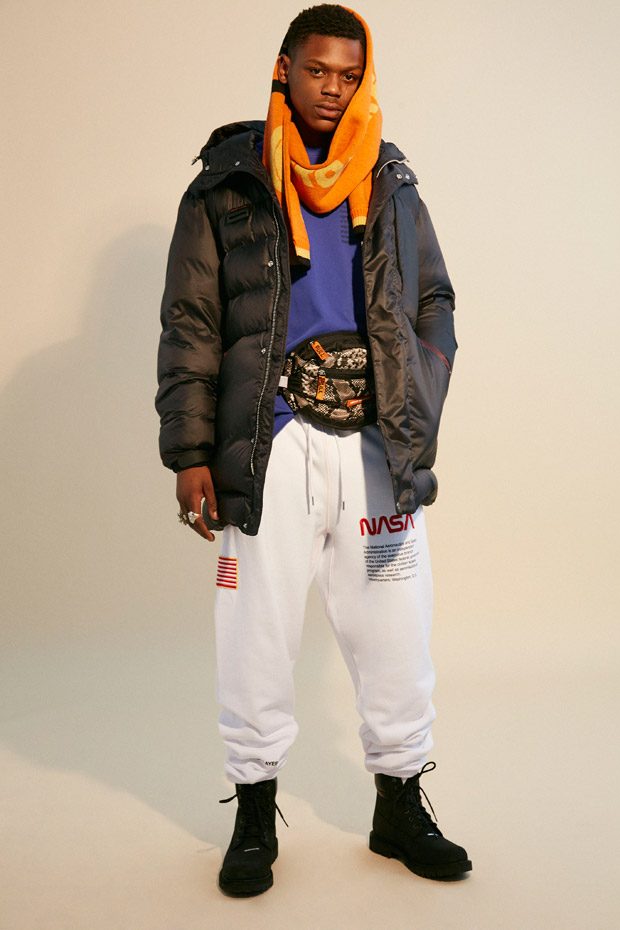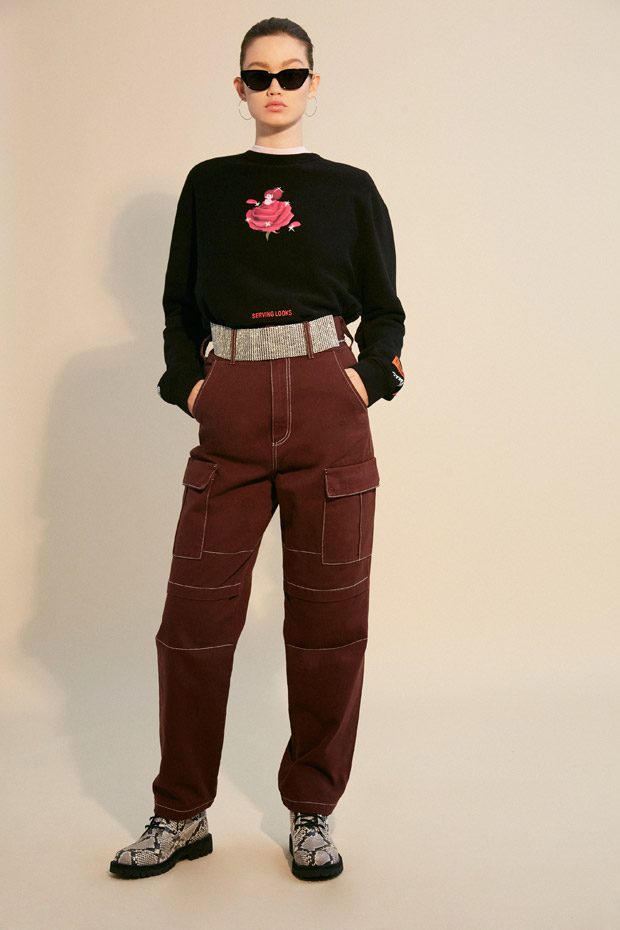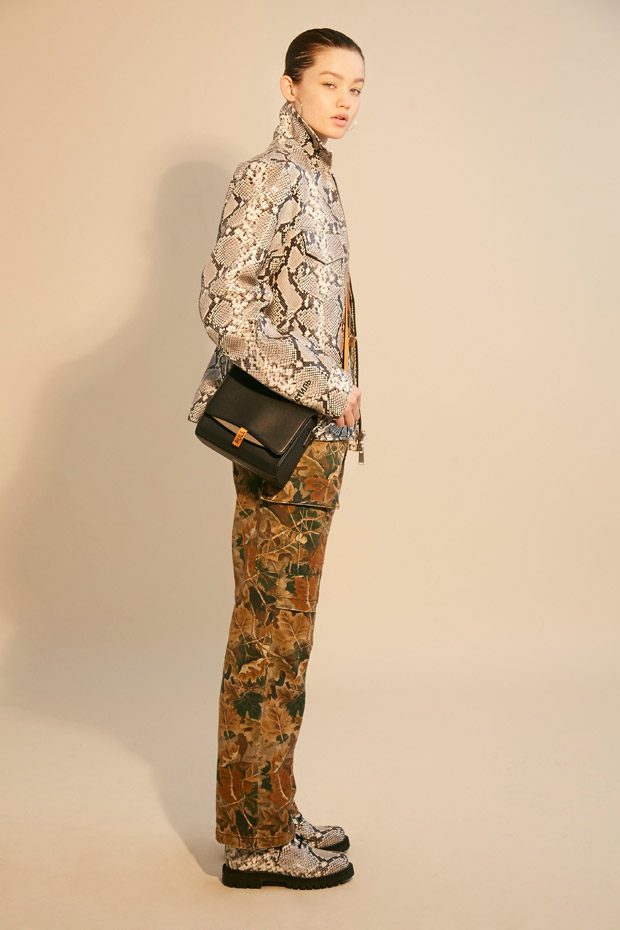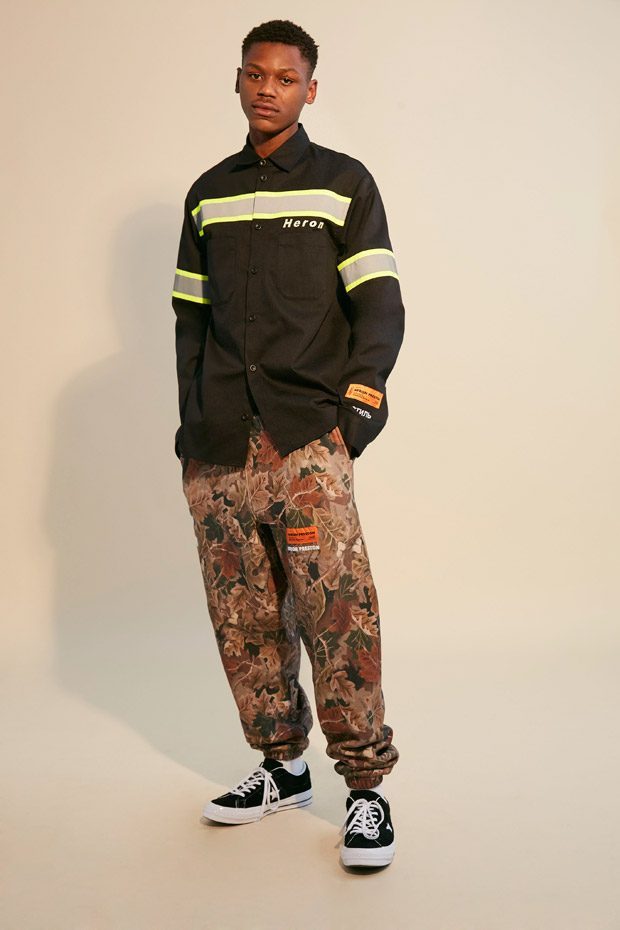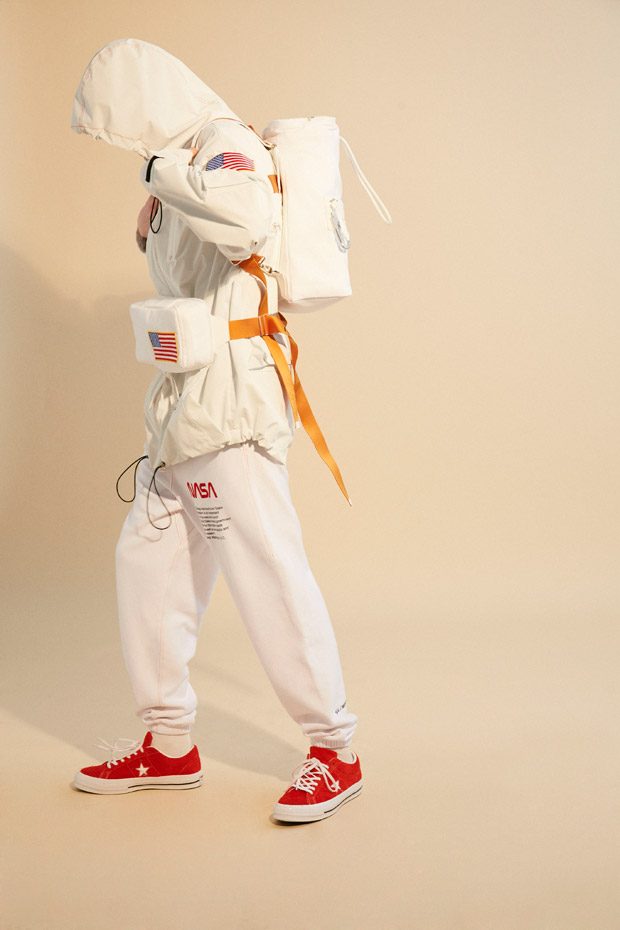 We love hearing from you, connect with us on Twitter, Instagram and Facebook.