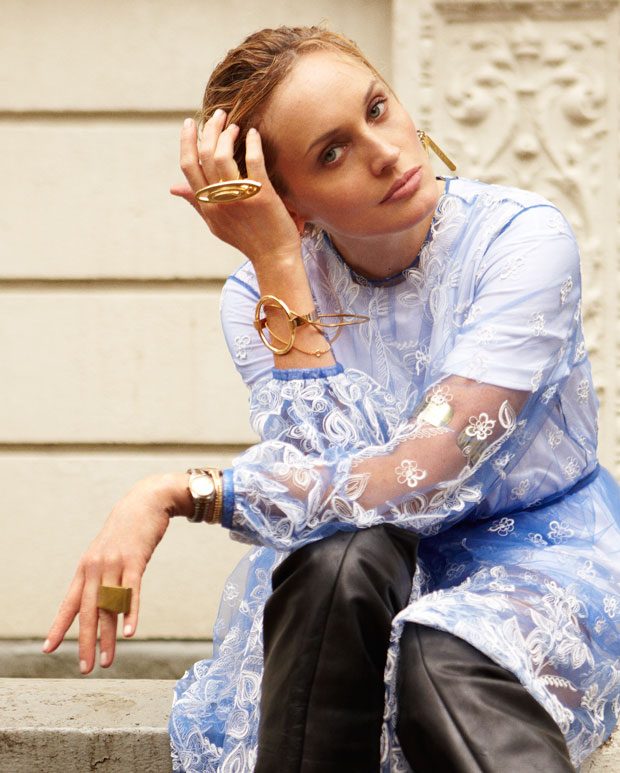 If you are looking for a way to make yourself stand out from the heard in a positive way that will grab attention, you won't always know where you should start. Many people wear new jewelry with a modern dress, but others opt for combining classic pieces with contemporary design, like Victorian jewelry at Rau Antiques with an off-the-shoulder dress from French Connection.

By combining the old with the new, you will leave a lasting impression anywhere you go as long as you follow a few guidelines. If you have never taken this approach to alter your appearance, you will be thrilled when you see the difference it can make. No matter the occasion, you will always have a way to change your look with an extra touch that nobody will forget.
Benefits of Mixing Jewelry
Before you are willing to give this idea a try to see what will happen, you are probably asking yourself about the benefits you can enjoy, which is understandable. Mixing Vintage and Modern Luxury Pieces allows you to use jewelry that has gone so far out of style as to be popular again.
Take for instance the aforementioned Victorian jewelry options found online. Spanning nearly a century, the jewelry designed and created during the reign of Queen Victoria is most recognized by its density, intricacy, and emphasis on large stone cuts encased by detailed gold settings. Furthermore, pieces are often one of a kind. In an age where streamlined, light, and minimalist are in vogue, it's a striking statement to arrive at the party wearing the opposite. Yet when combined with the right pattern or cut, such a statement can be nothing short of stunning.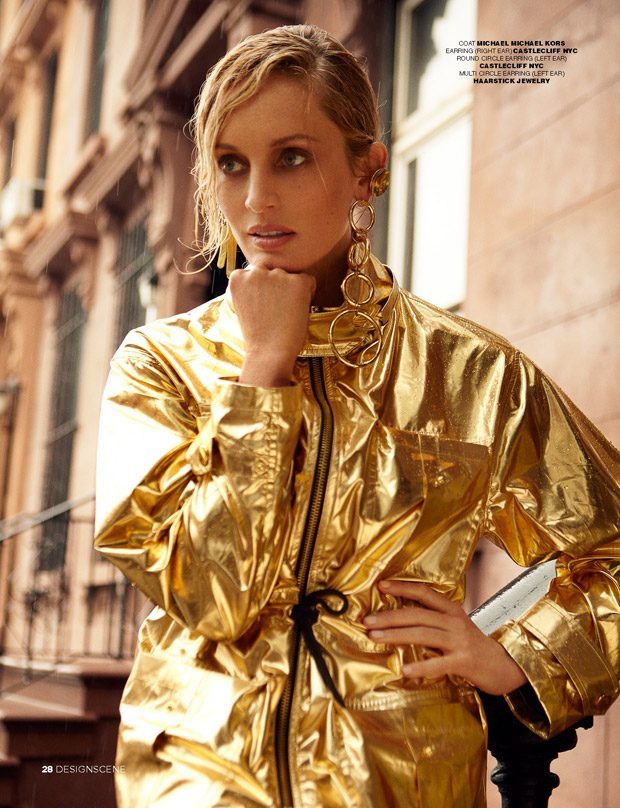 If you have old rings, necklaces or bracelets that have sentimental value, you can display them in a way that will optimize your visual appeal, and you will inspire a range of compliments that will make you smile. In addition to letting you use old jewelry, this idea also gives you plenty of stories to tell. Since this style is not common, people will comment and ask questions, and you can tell them the history of your old jewelry and why it means something to you.
Where to Start
You might be wondering where to begin if you have decided to give this idea a try, and this section will point you down the right path. As always, you will want to find jewelry that matches the occasion and complements your outfit. If you have an old ring or vintage necklace, it does not mean your jewelry needs to look tainted when you wear it. If you have a piece that is showing its age, you can try soaking it in white vinegar for about 20 minutes and letting it dry. The difference in its appearance and shine will shock you, and you can also use this cleaning method on newer items that become dirty.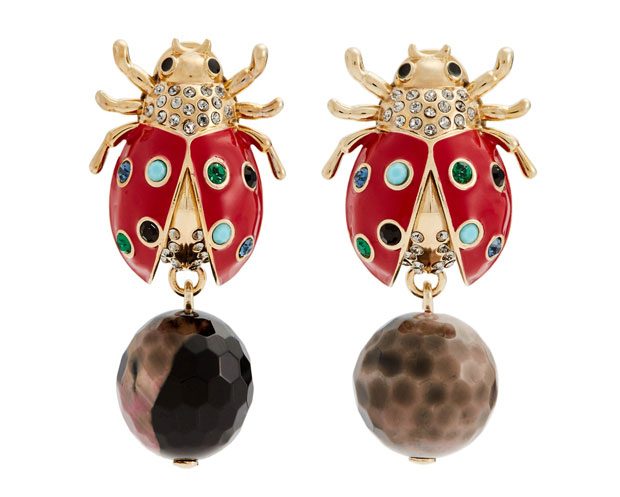 Crystal Embellished Ladybird drop earrings from ETRO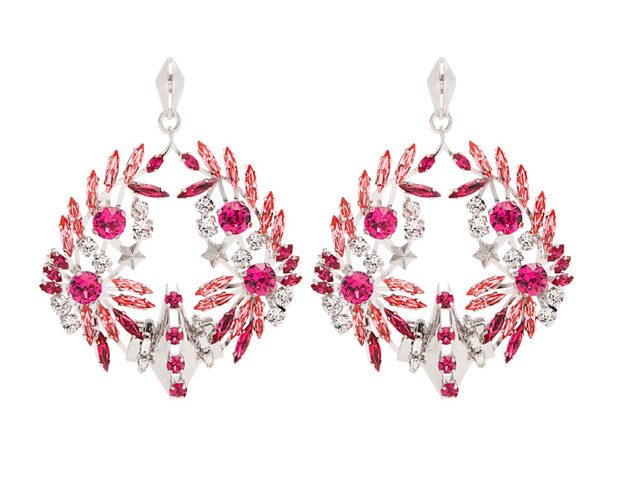 Crystal embellished earrings from Givenchy
Additional Factors to Consider
Although adding old and new jewelry to the same outfit can work wonders for your appearance, you will want to keep a few more factors near the front of your mind as you move forward. Keeping your combination isolated to one part of your body is wise and will prevent your apparel from overwhelming the senses. If you are not sure if you have selected an attractive combination, ask a few of your closest friends for feedback before you head to a formal event. If you are only going to a casual gathering, you have much more freedom to experiment and watch how people react.
Final Thoughts
Mixing new and old jewelry is a great way for you to create a unique look and highlight your favorite rings, necklaces and more. If you have old jewelry that has sentimental value, you can wear it with pride by mixing it with modern fashion. Starting small and working your way up will empower you to see what combinations work better than the others. Uncovering winning combinations will boost your appearance to the next level, and you will be pleased when you see the result.
All photo shoot images starring supermodel BERI SMITHER photographed for DESIGN SCENE Issue 020 cover story by New York based fashion photographer Skye Tan, with styling from Karina Sharif. Discover our full shoot with Beri and find out more about the jewelry Beri wore for our cover story.