Discover Missoni's Spring Summer 2019 menswear collection that explores the path of the initial Paris-Dakar Rally of the late 70's. The collection tells a story of physical and spiritual odyssey, that comes with the imprints of experience, characteristically expressed through colour, texture and pattern.
"This season's colour palettes move from verdant fields to golden deserts as reflections of alternating landscapes and memories; while the overall collection reveals a worn and weathered patina. Sandstone and electric citrine stream through expanses of olive green, medallion gold and lac-rose red. Racing yellow and bleu de France cut across stretches of midnight blue, bright green and cerulean. Cascades of multicoloured space-dyes emerge as illuminating storms of colours and as moments of celebration.
Layered silhouettes reflect a contrast of extreme proportions and an amalgamation of the Missoni Man's transformative journey. Softly tailored double-breasted suits in lightweight loom-knit fabrics give way to slightly more disheveled, put-together looks that take on a more ethnic vibe and styling; mixing and matching elongated intimo pieces with oversized shawl-collar cardigans, polos and V-necks, field jackets and nylon pullovers, cutaway collar or pajama shirts and relaxed linen trousers or cargo shorts."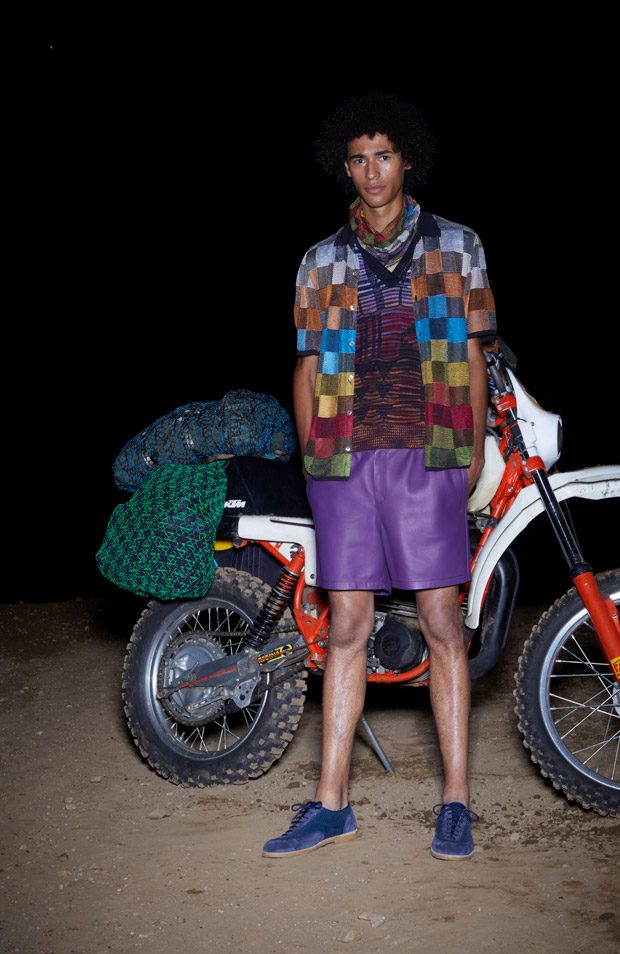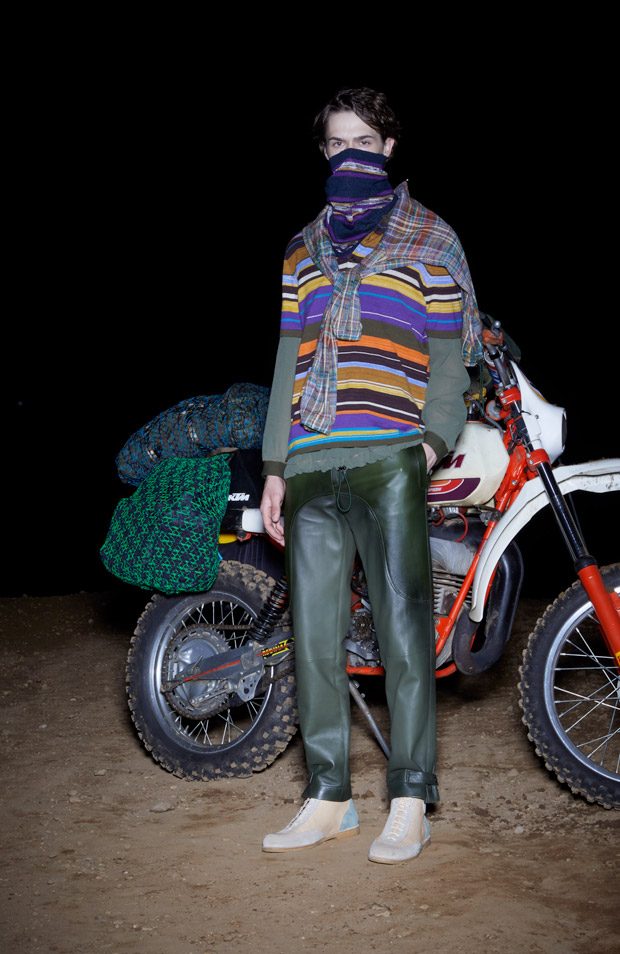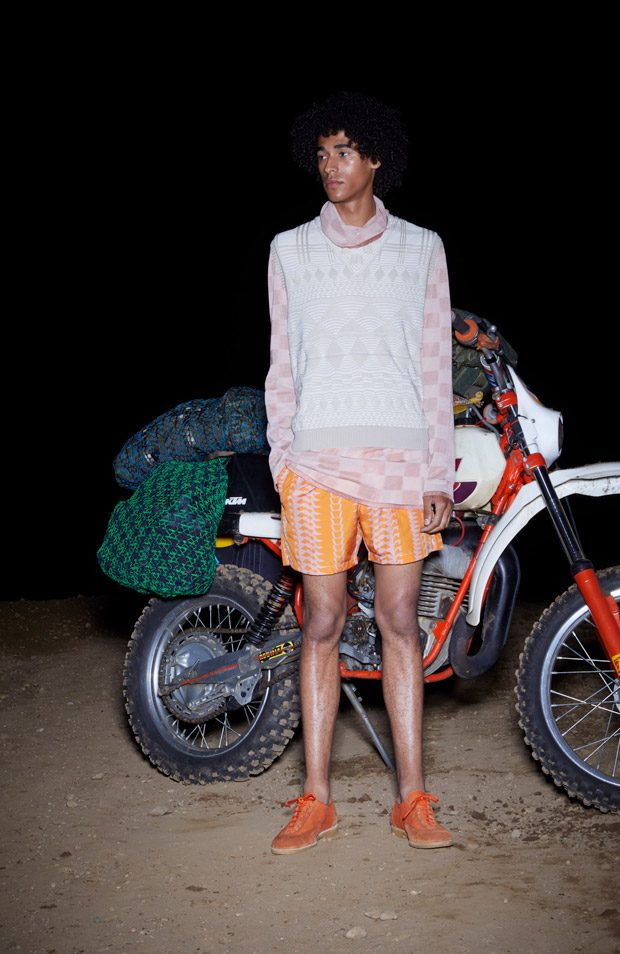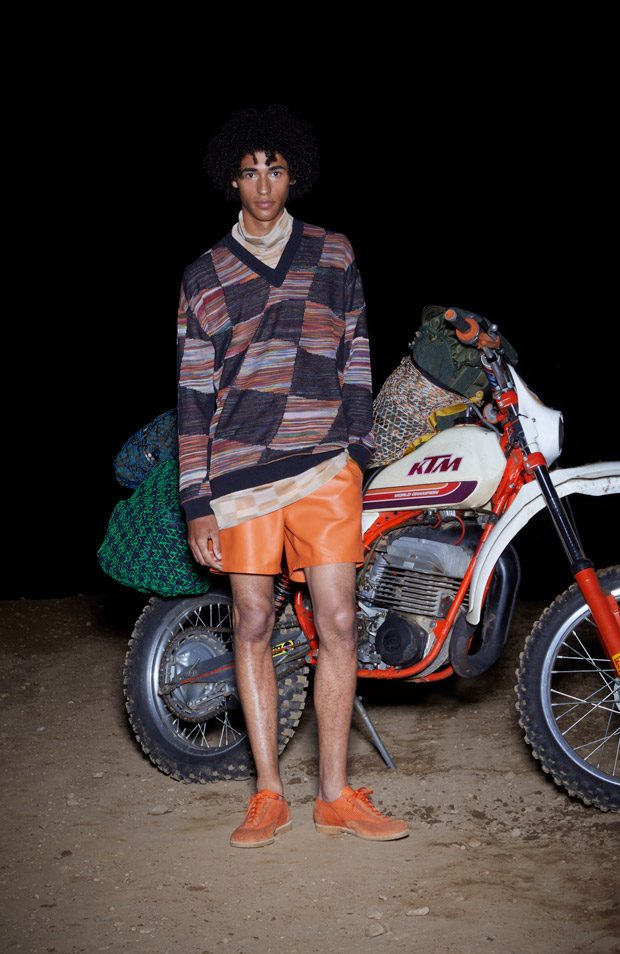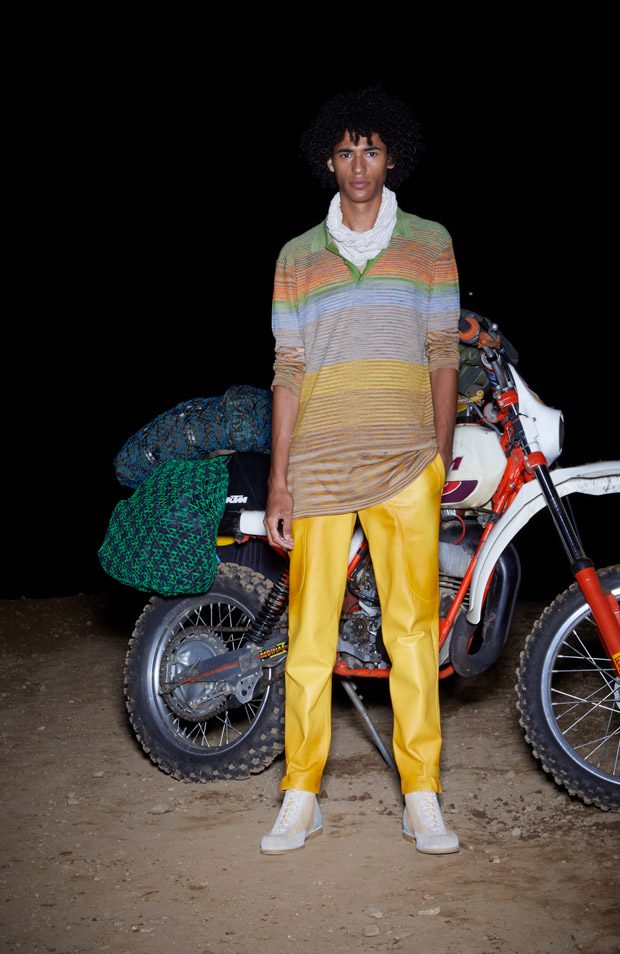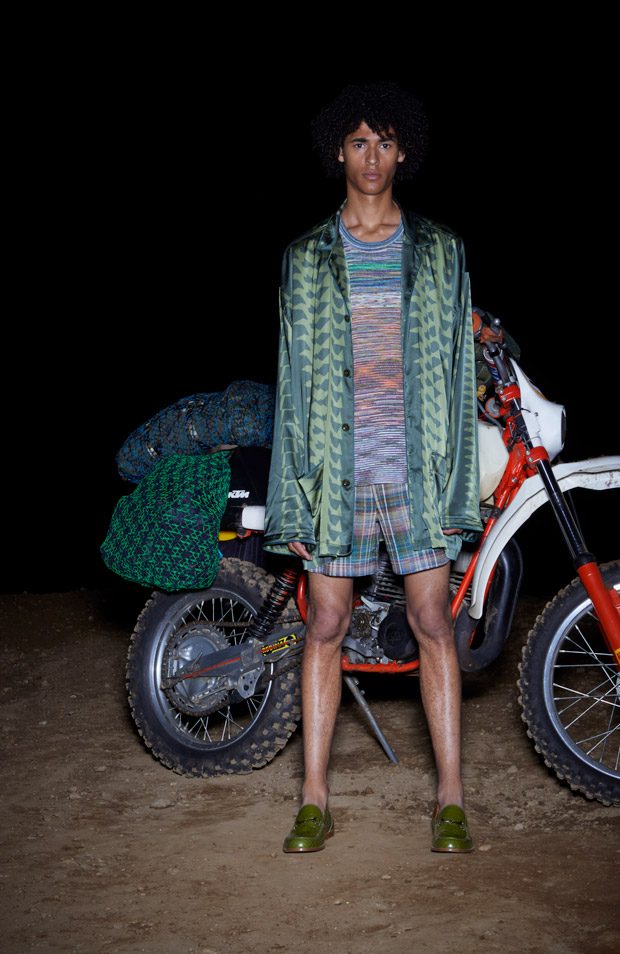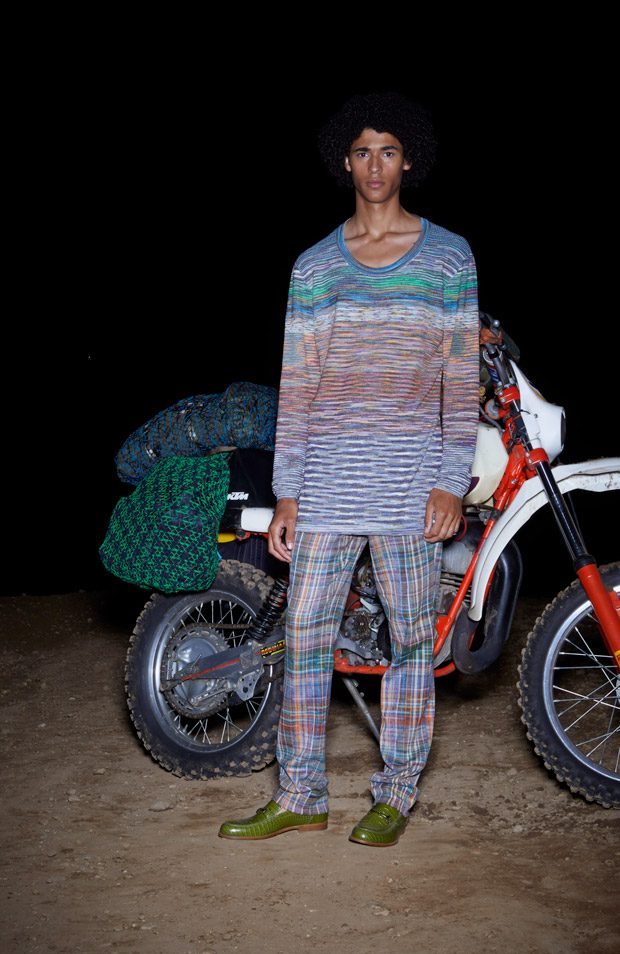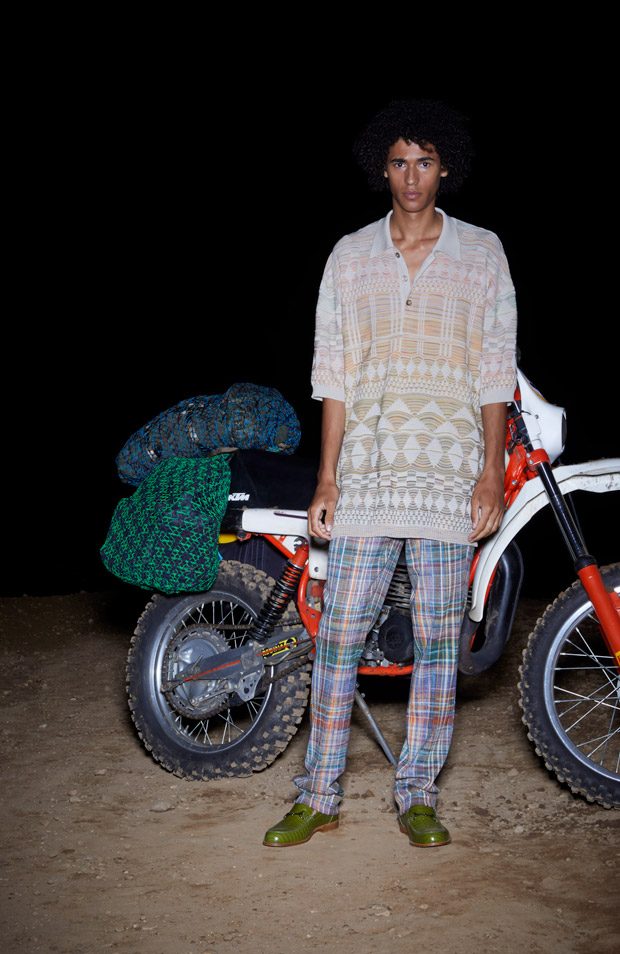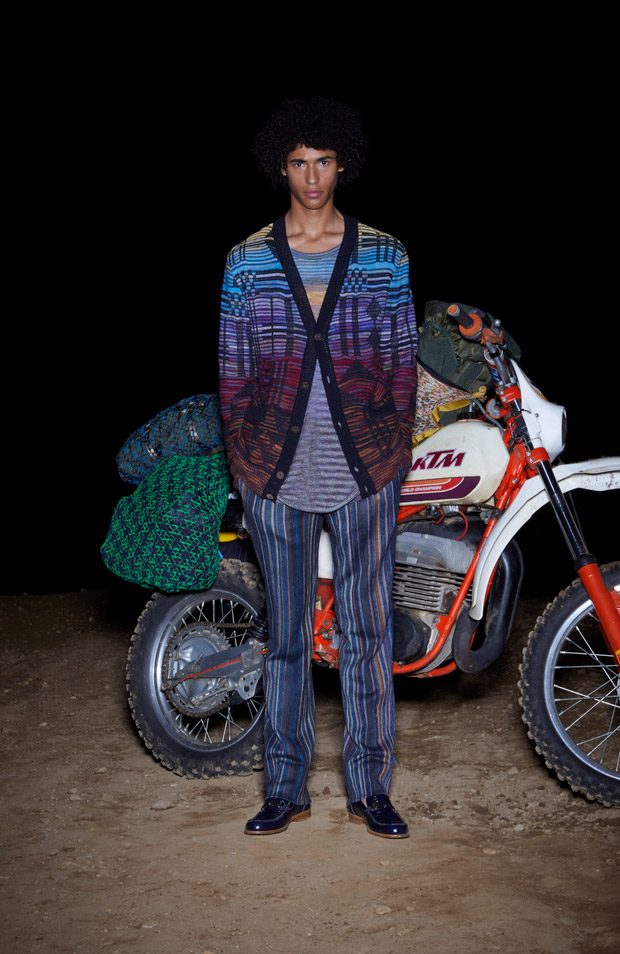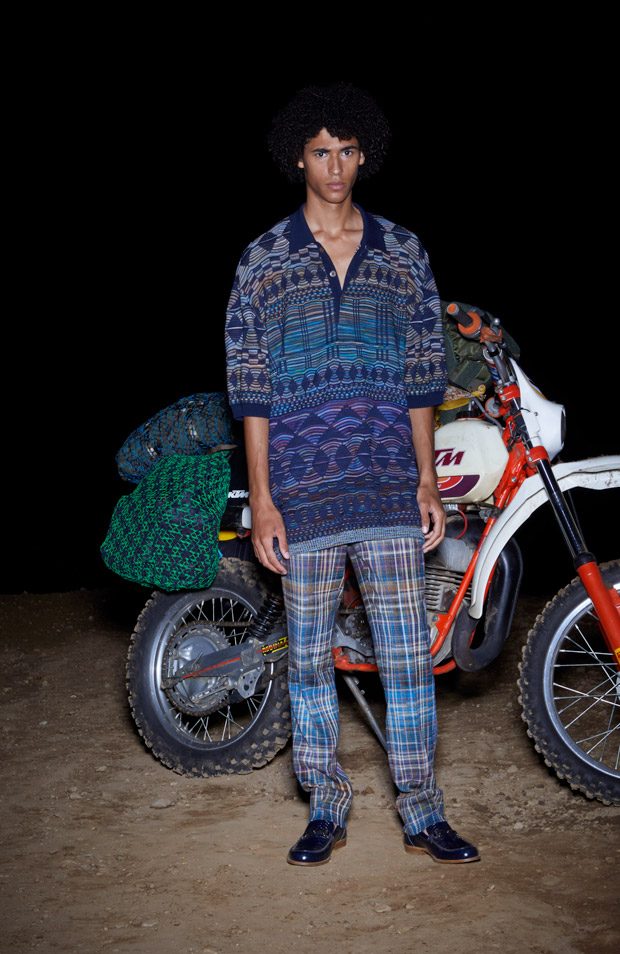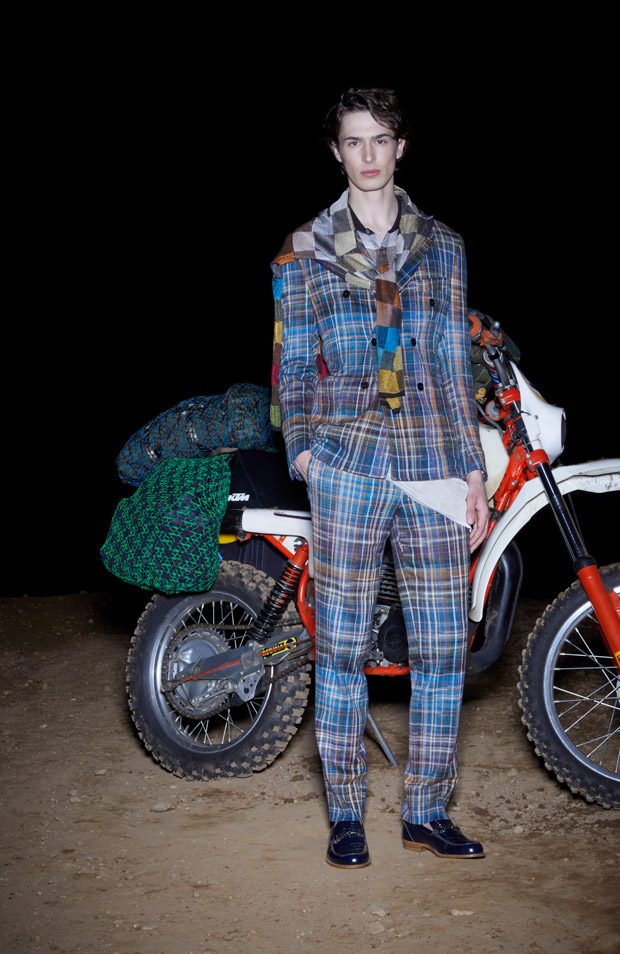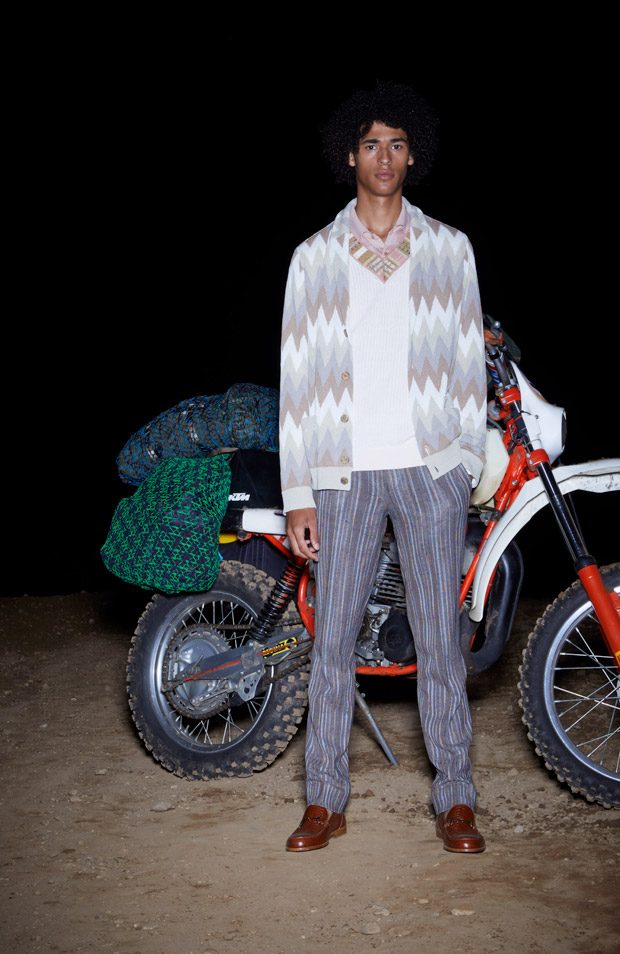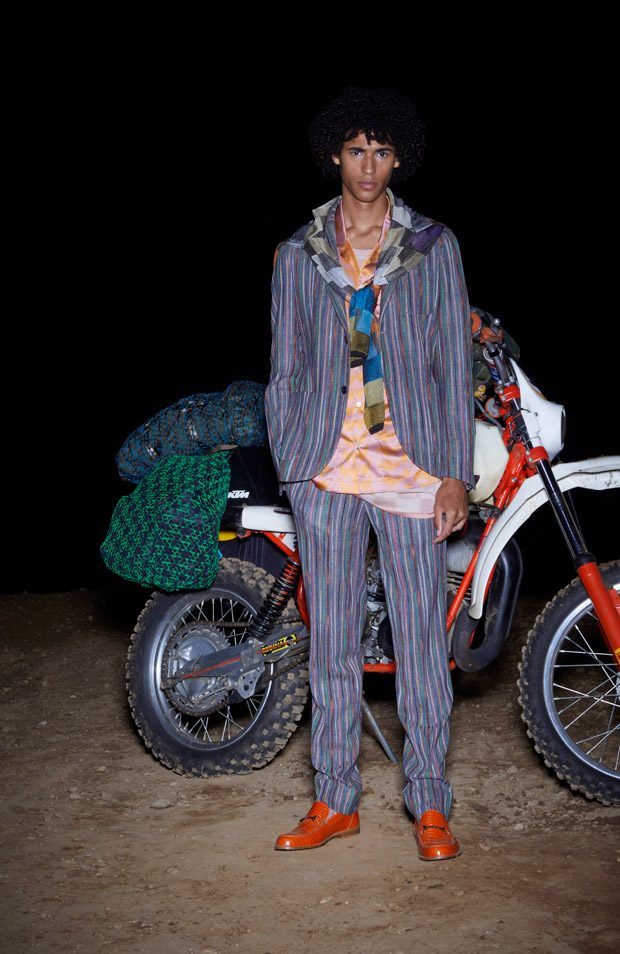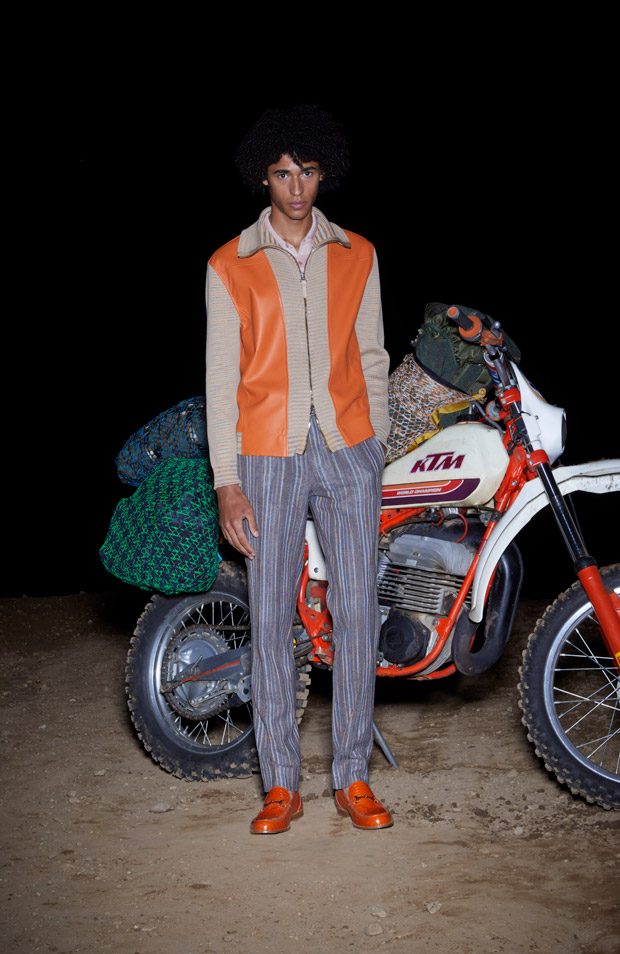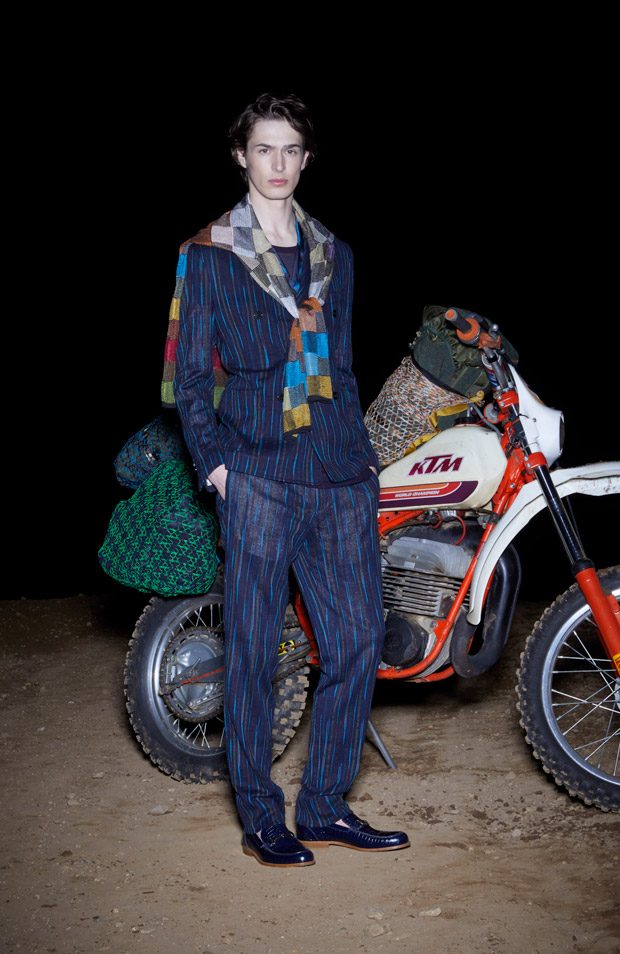 We love hearing from you, connect with us on Twitter, Instagram and Facebook.