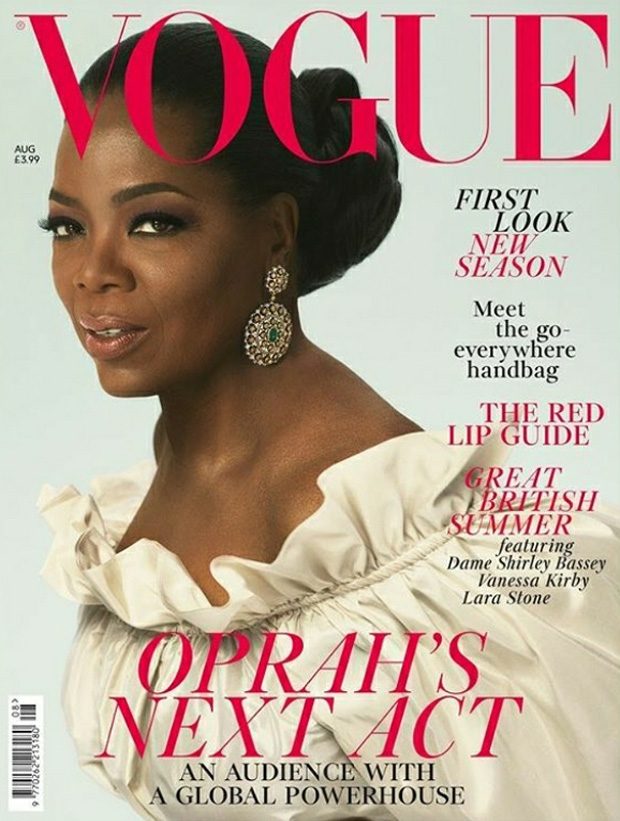 Oprah is finally back on the cover of VOGUE, after literally 20 years! While it's not the American issue of VOGUE, Oprah is gracing the new cover of the British edition after two decades. In 1998 Oprah went on her now infamous and much talked about diet to land the cover of American Vogue's 1998 October issue.
This time instead of Anna Wintour, Oprah teams up with Edward Enninful to grace the British Vogue's August 2018 cover. In charge of the photographer were Mert Alas and Marcus Piggott with styling from Eninful himself who dressed the television queen in a made to order taffeta Stella McCartney dress. In charge of the hair styling was Nicole Mangrum while the makeup was Derrick Rutledge, both from Oprah's very own glam camp, regular hair and makeup contributors to her O Mag cover shoots.
Oprah on a cover of a magazine is no rarity, she's basically on the cover of O every month. However, while she's going for a regal look on her British Vogue cover the cover of O Magazine offers a quite more relaxed and sporty take on the queen O!
Who done it better? British Vogue or O Magazine? Check the O cover and share with us in the comments below: