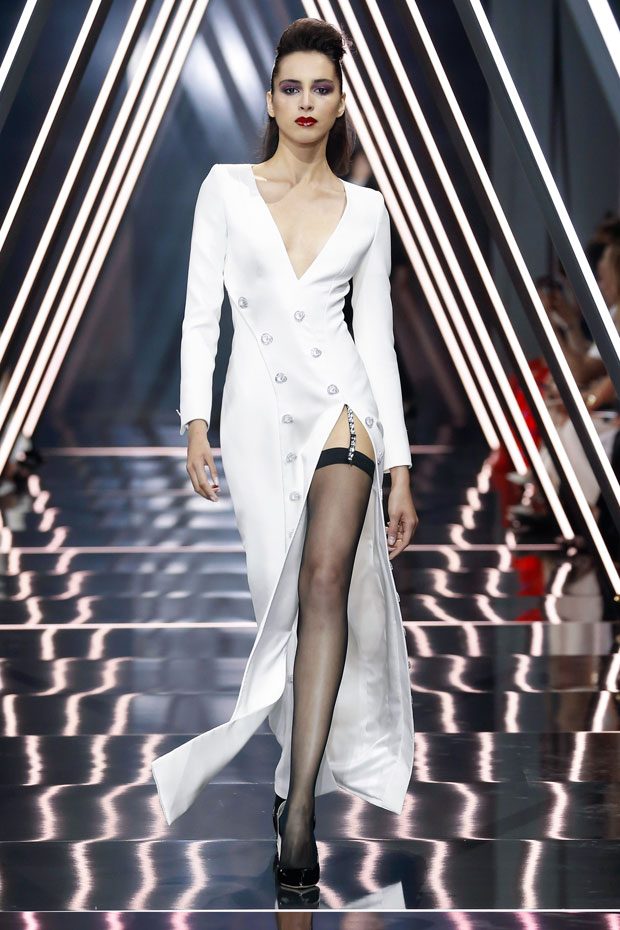 British luxury brand, Ralph & Russo, presented their Autumn Winter 2018/2019 couture collection at the Pavillon Cambon Capucines, during the Paris Haute Couture Week. The collection marks the tenth season of label's membership in the Chambre Syndicale de la Haute Couture's official schedule.
 Clothes like good architecture have to respond to a rhythm of life. You can't be elegant without being graceful and you can't be graceful if you're not at ease. – Jacqueline de Ribes
Inspired by the art de vivre of icon and femme du monde, Jacqueline de Ribes, the collection encapsulates the zeitgeist of the eighties and the golden age of couture through the frame of the renowned Comtesse.
A celebration of the universe and art de vivre of icon and femme du monde, Jacqueline de Ribes, the Autumn/Winter 2018 couture collection encapsulates the zeitgeist of the eighties and the golden age of couture through the frame of the renowned Comtesse. Channelling splendour, frivolity and the palette of the era, this season utilises an array of rich tones in the form of colour blocking; from bejewelled red liquid velvet column gowns and bronze faille moiré cocktail dresses, to royal purple chiffon paired with mustard yellow or scarlet red double duchess draping. Couture as both fantasy and reality reign true as lightness, convenience and transparency of vision are prominent throughout, serving as a reminder that couture is art to be worn and that style as statement, attitude and personality, is intrinsically connected to the individual. – from Ralph & Russo
Discover more after the jump: