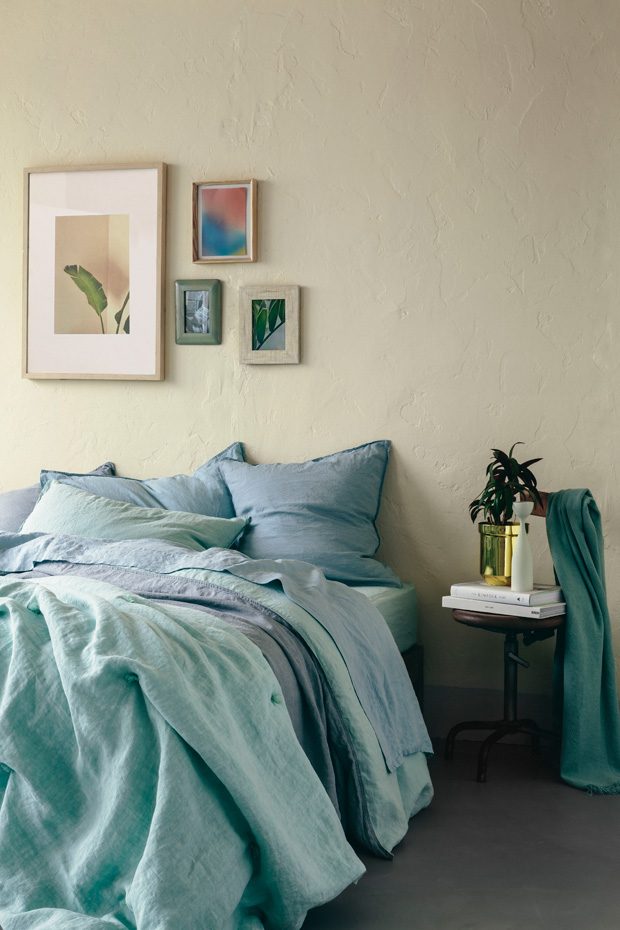 Your home is the one place where you spend most of your time (well, unless you work so much that you have started to call your office "home") and because of that, it needs to be your sanctuary. It should be the one place where you can disappear to and feel happy, comfortable, inspired and relaxed. But which room is the most important? Depending on who you ask, you'll get a different answer, but we believe that it is, without a doubt, the bedroom. Sure, the kitchen is where the food happens and the bathroom is where the bubble baths take place (both very important, we know), but the bedroom is where you lay your head to rest, finally allowing your mind and body to check out (hopefully) for eight hours every night. And what better time to make your bedroom more comfortable than the summer?
Not only is it much warmer in the summer and generally affords more free time, but it's also a great time to reset and purge yourself of household items you don't want anymore, making it the perfect time to get yourself some new bedroom accoutrements—like the below six goodies.

Wrap Yourself Up
The bed is obviously where the magic happens (and we don't just mean that), so if there's one thing you should really splurge on, it's luxury duvet covers and sheets. Good duvet covers and sheets might seem a little pricy at first, but they are an investment well worth making. Not only will they help you to look forward to being in bed, which might help you get more sleep, but they typically look far nicer than run-of-the-mill generic duvets and sheets.
Mood Lighting
Have you ever been in a dressing room to try on a bunch of cute dresses, but looked awful no matter what you put on? Well, we are willing to bet that it actually wasn't you and was the terrible florescent lighting instead. Lighting can seriously make or break your perception of reality, so you need to customize the lighting in your bedroom to ensure that the space is as inviting and soothing as possible. This not only means putting some thought into the kind of lightbulbs you buy, but it also means that you should think about upgrading entire light fixtures. Instead of using overhead lighting, which is what most bedrooms come equipped with, consider adding a few lamps to your bedroom, all designed to offer soft, muted light (again, the lightbulb makes a big difference). You can even add a cool salt rock lamp, as they boast a warm glow and their therapeutic properties and are said to help purify the air.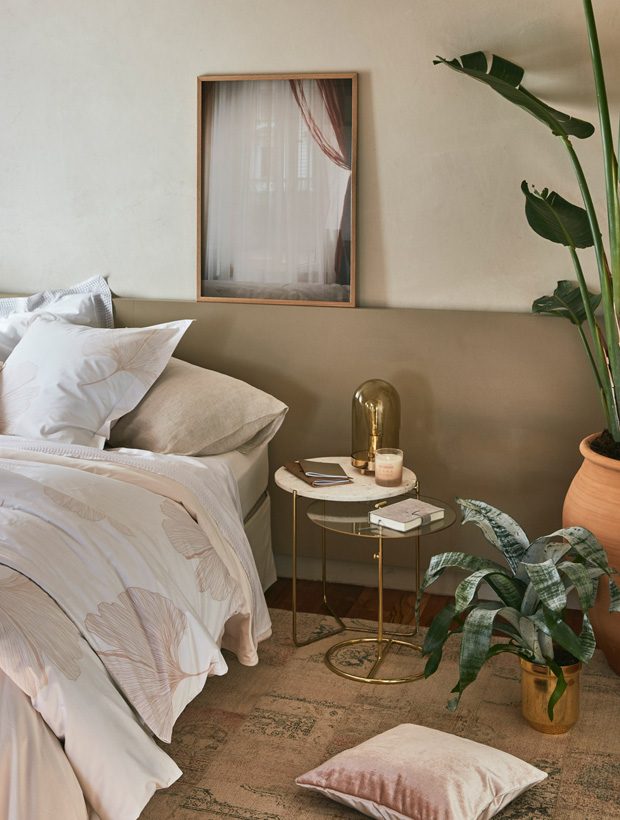 The Air You Breathe
Speaking of purified air, the bedroom is the perfect place for an air purifier—especially if you have allergies. You'll be amazed at how much a good air purifier can clear the air you breathe, making it a really solid investment.
What's That Smell?
Following along the same lines as the above points, you should definitely get an oil diffuser. This might seem a waste, since there are tons of plug-in air fresheners and sprays you can buy that are meant to make your bedroom smell nice, but an oil diffuser is a totally different ball game. Ever been to a spa and thought, "Wow, it smells so amazing in here"? That is because the spa probably uses an oil diffuser in every treatment room that they then customize to the client. That's the nice thing about air diffuser: you can use different essential oils for different needs. Having a hard time relaxing? Lavender. Want your bedroom to smell bright and full of energy? Tangerine orange. There are literally thousands of different combinations you can try out! Plus, you can get an oil diffuser that has an automatic shut-off time, so you won't have to worry about leaving the house or falling asleep with it on.
Add Some Greenery
Plants help to not only purify the air, but they actually create oxygen. Plus, bringing a little bit of nature inside your home will brighten your life bigtime. You need to make sure that the plants you bring into your bedroom will actually live, so make sure to figure out how much light your bedroom gets and what the general temperature is. Then do a little bit of research and find the right indoor plants for your space. We recommend getting a variety of types and styles in order to add some whimsy to your space. For example, you can hang a large dangling plant in the corner, add a cool tree-like plant in a chic pot by the bedroom door and maybe arrange some smaller succulents along a windowsill.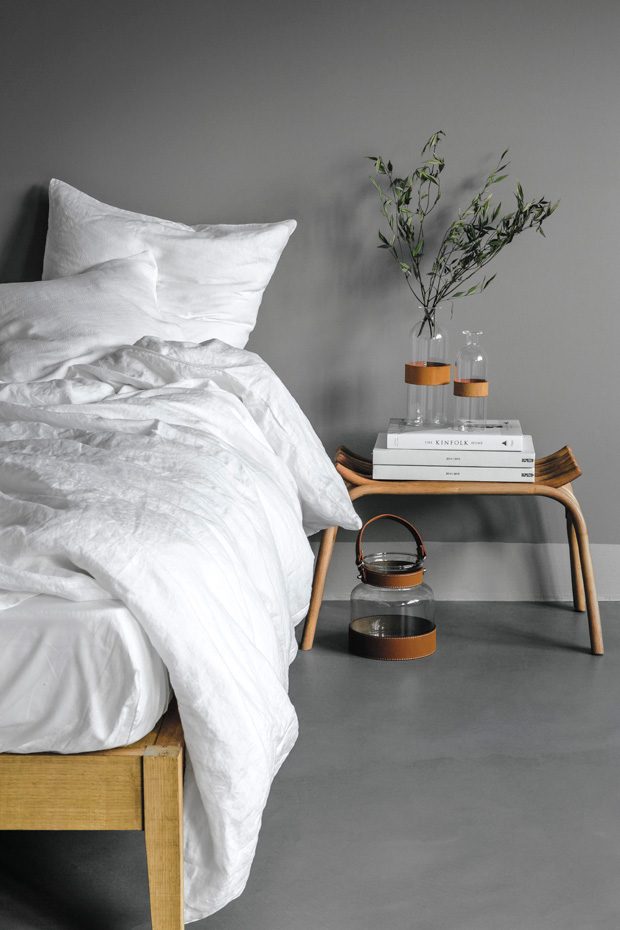 Decorate the Walls
Take a look at your bedroom walls. If you see anything hanging that is not in a frame, it is time to give your walls a makeover. While tacking posters to your bedroom walls was fine when you were in high school and even college, it just isn't okay for an adult. Reevaluate everything that is hanging up, even those in frames, and make some firm choices as to whether or not you need to spice things up. If there are some you want to keep, you could frame them to make them look a bit nicer. Options for arrangements are endless, too. For instance, you could hang a couple accent pieces on each wall and tie them in with plants and shelving, or you could hang all of your photos and prints on one major wall and create a gallery wall. The nice thing about a gallery wall is that the frames don't even need to match and you don't have to perfectly measure the placement out, as they are meant to look uneven. Gallery walls work great on whatever wall you want to be the main focus, whether that's above a desk or above your bed. It is also a wonderfully easy way to show off your taste and style!
Take back your bedroom this summer and you'll be ready to curl up inside it by fall.