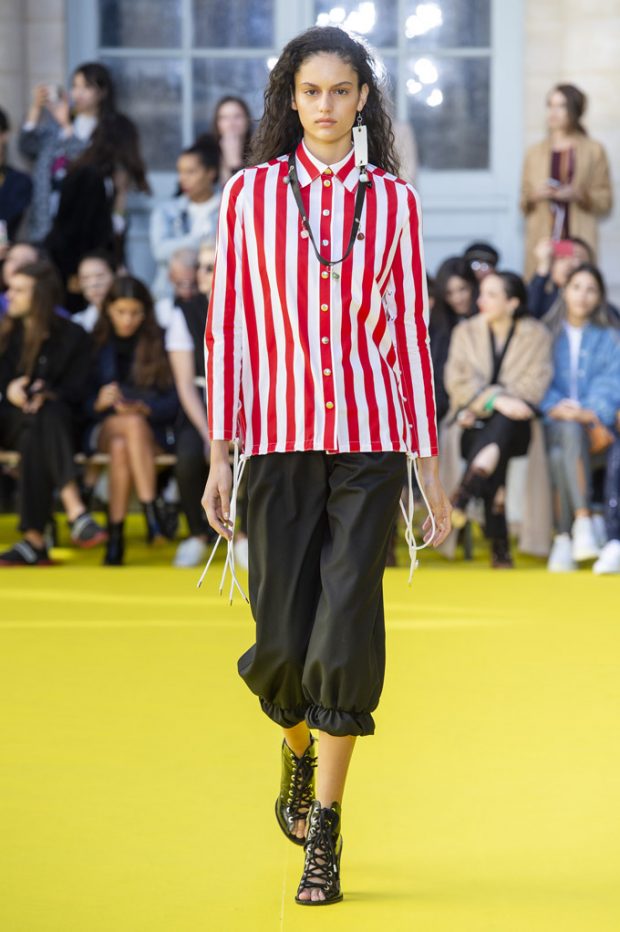 Victoria/Tomas presented their Spring Summer 2019 Collection during the ongoing Paris Fashion Week. The collection is inspired by the streets of Paris during the summer season.
Discover more after the jump: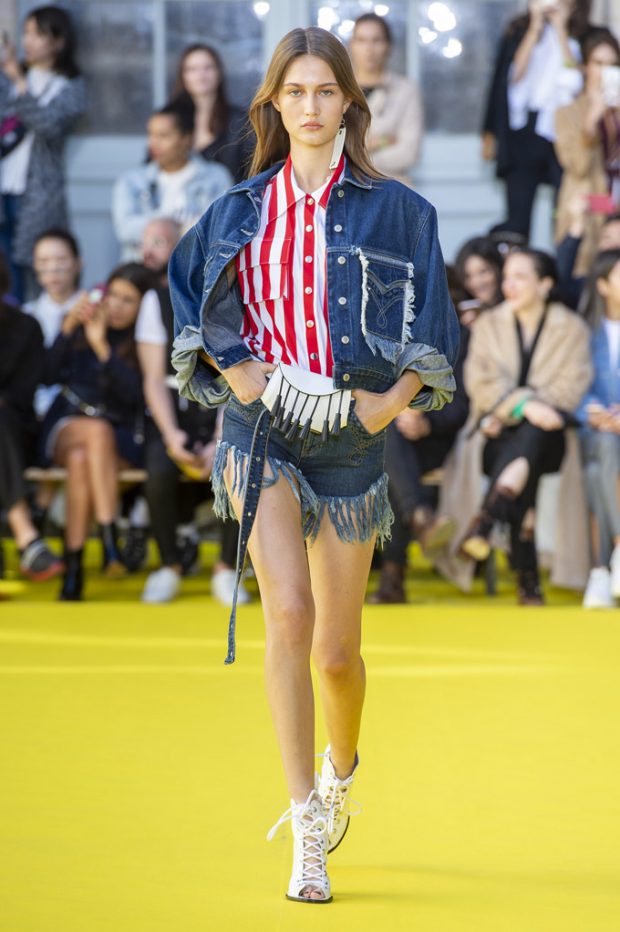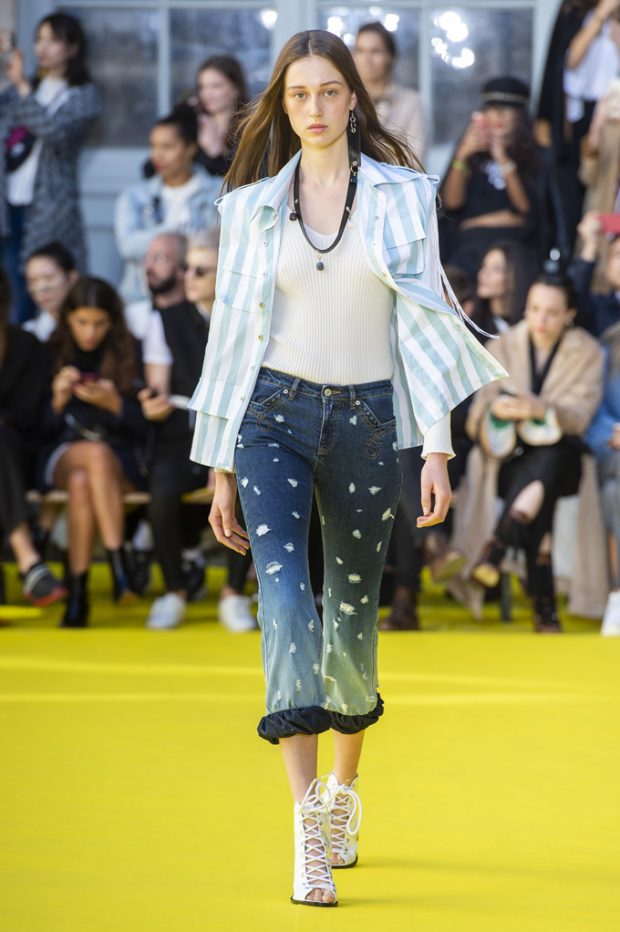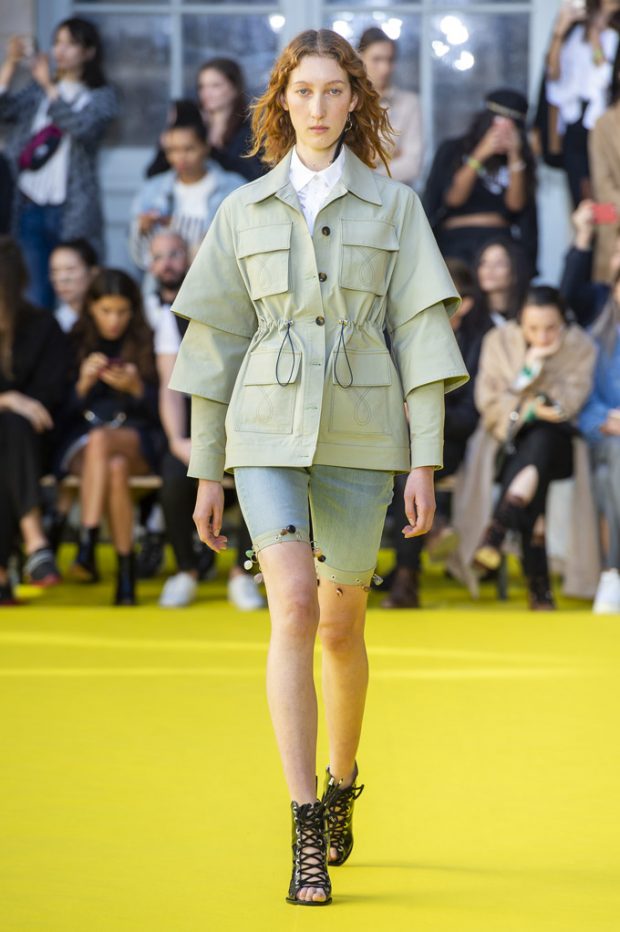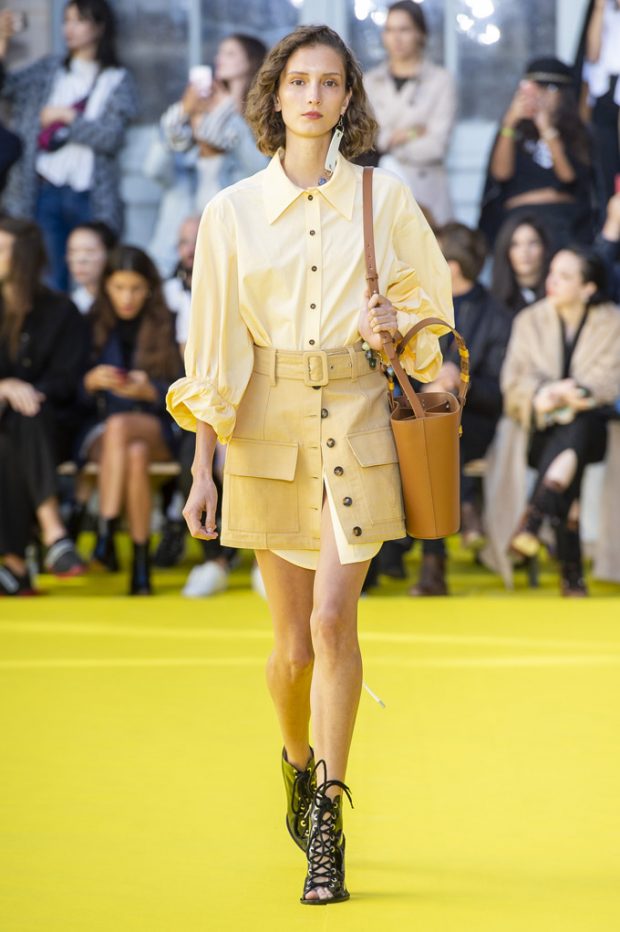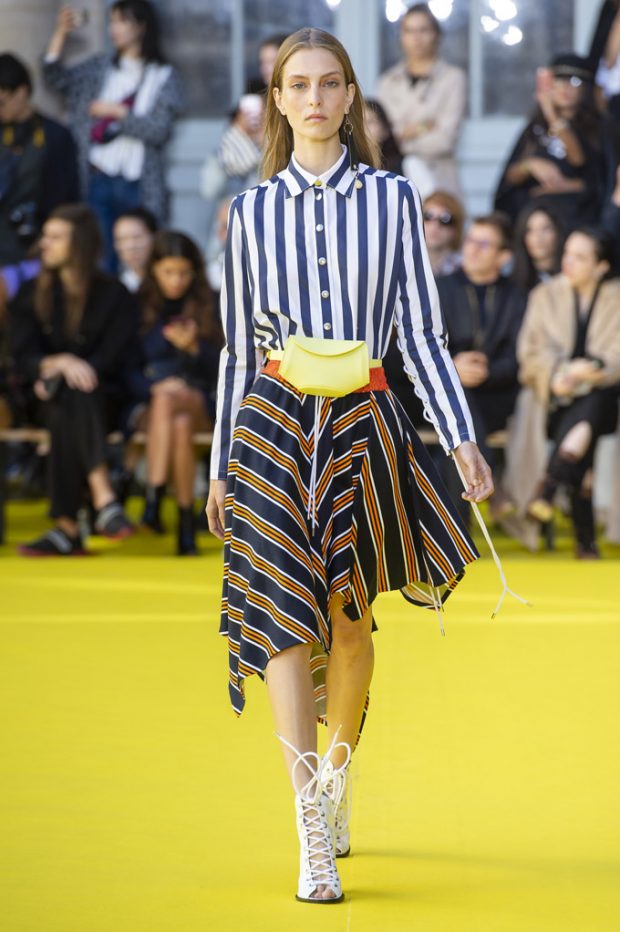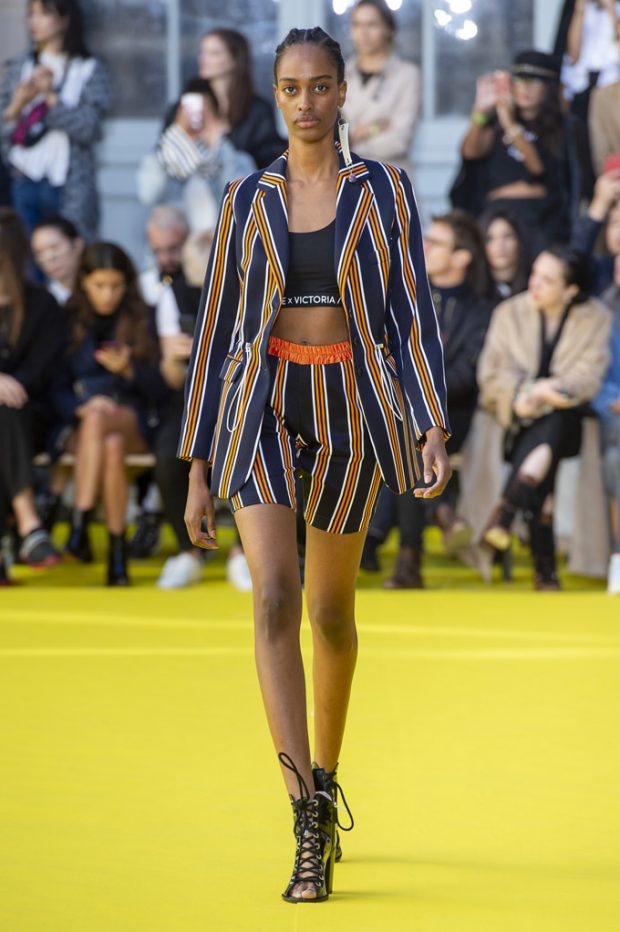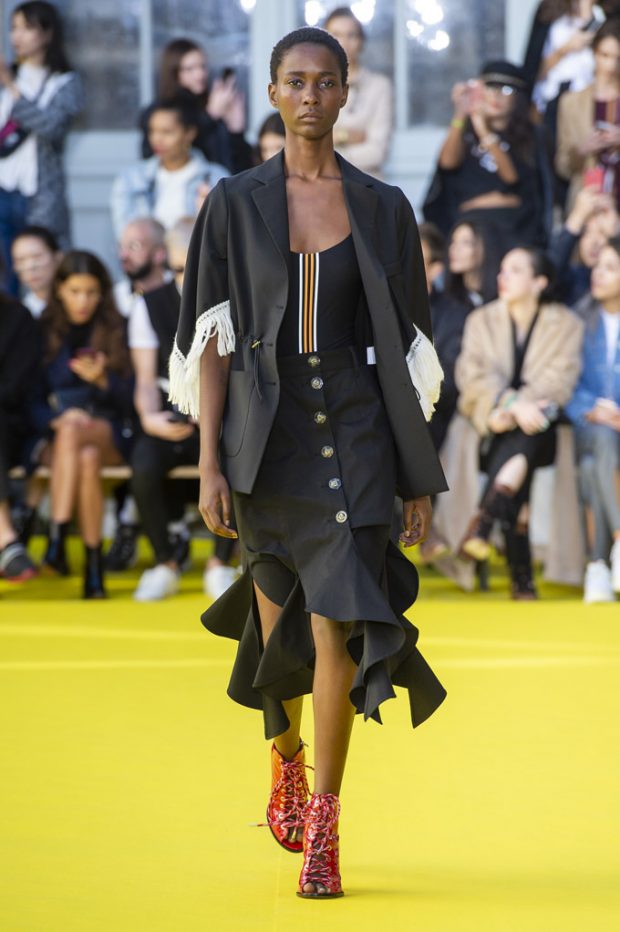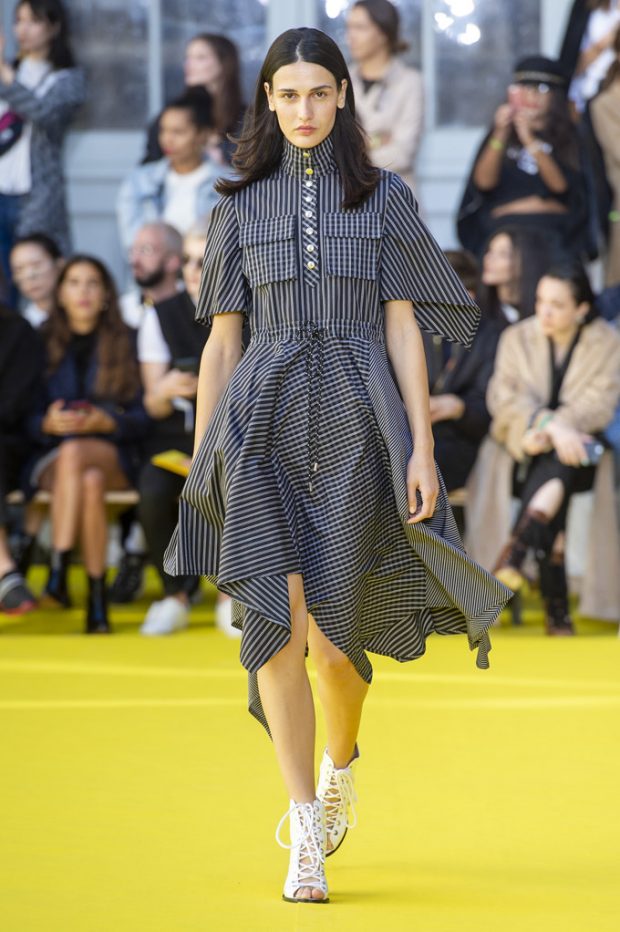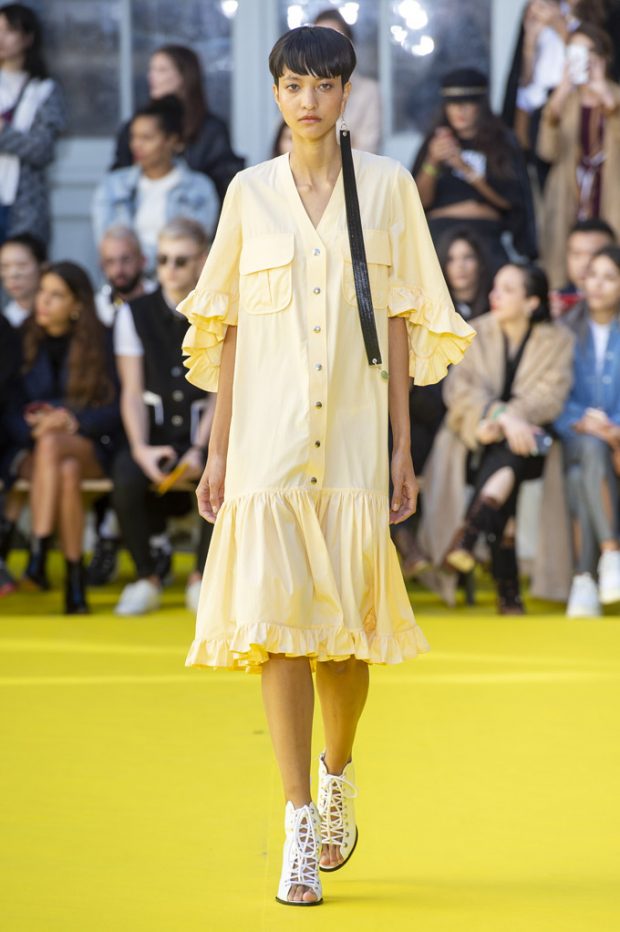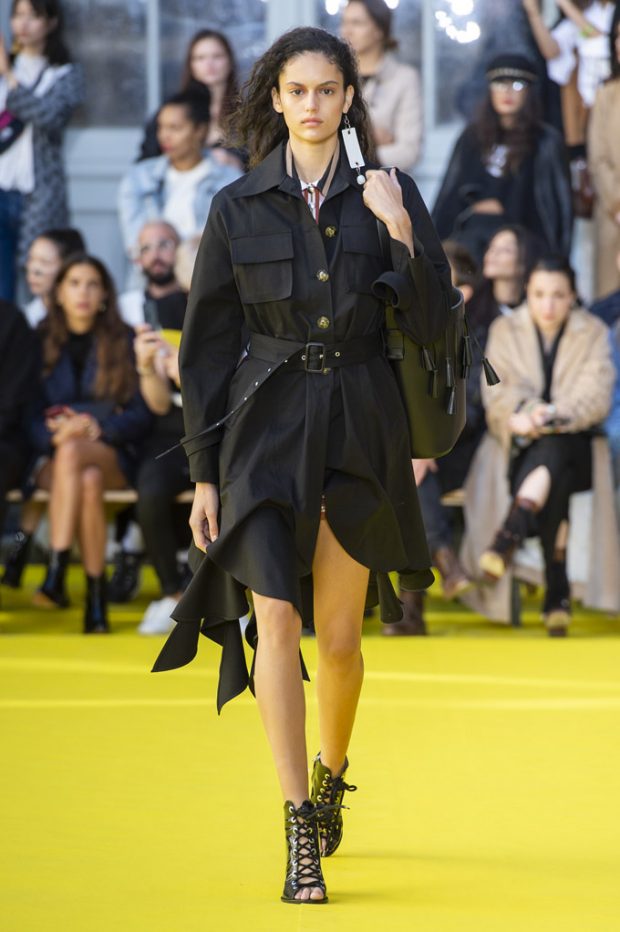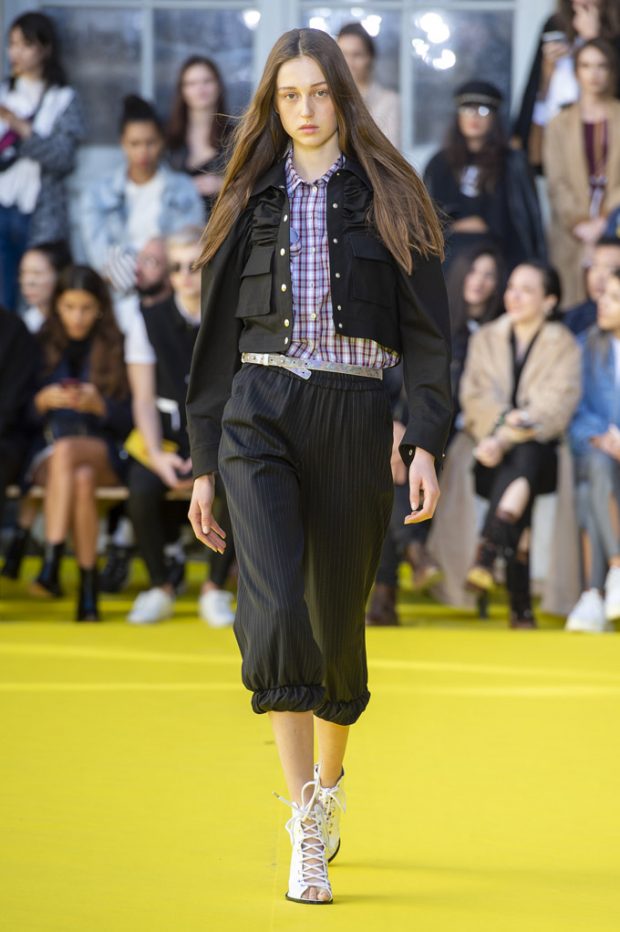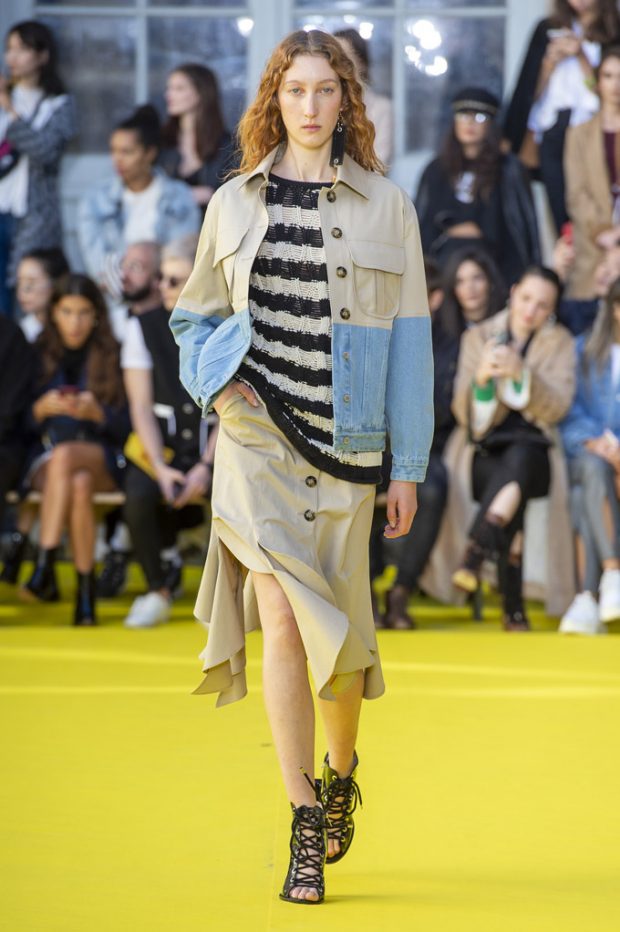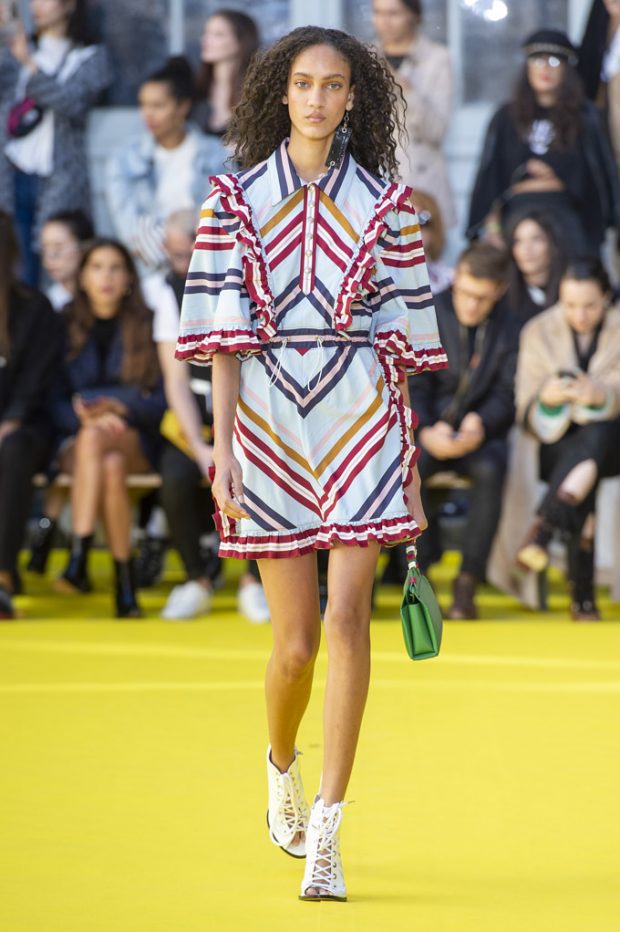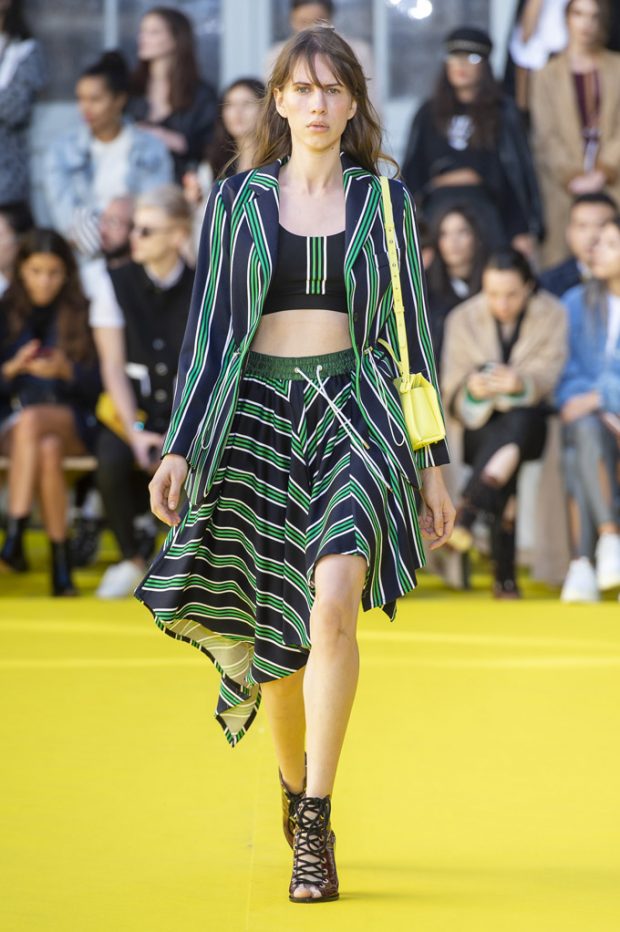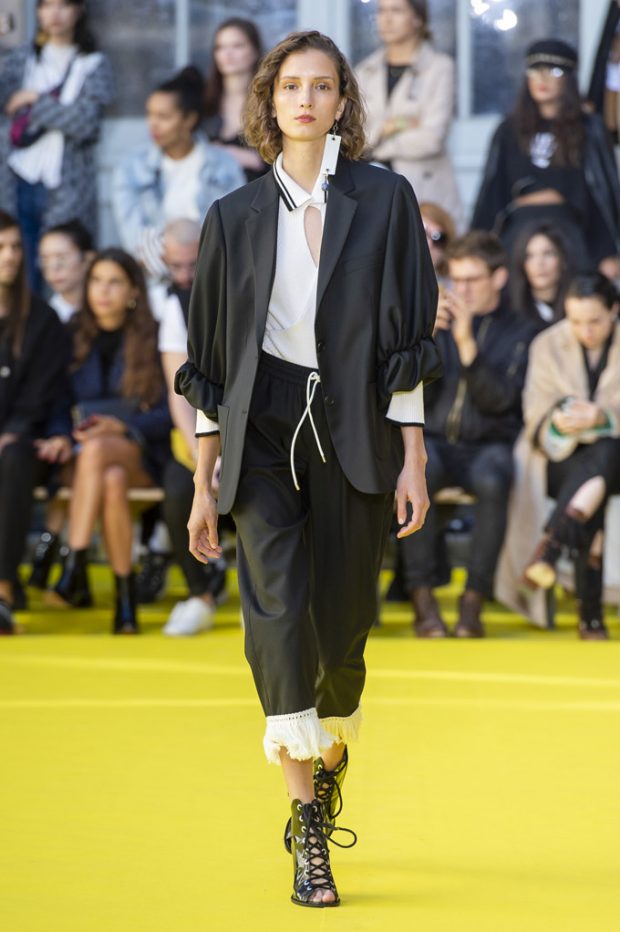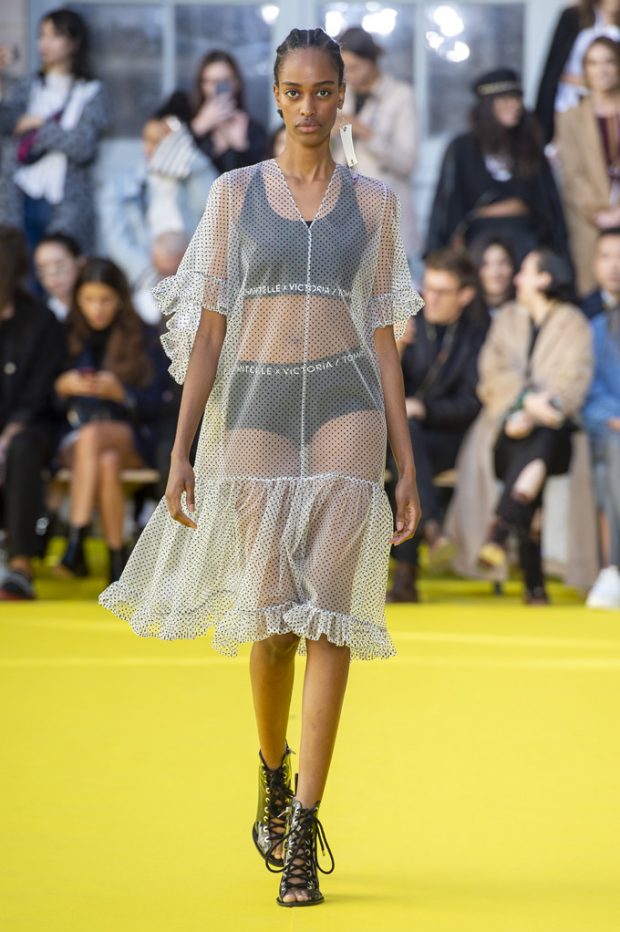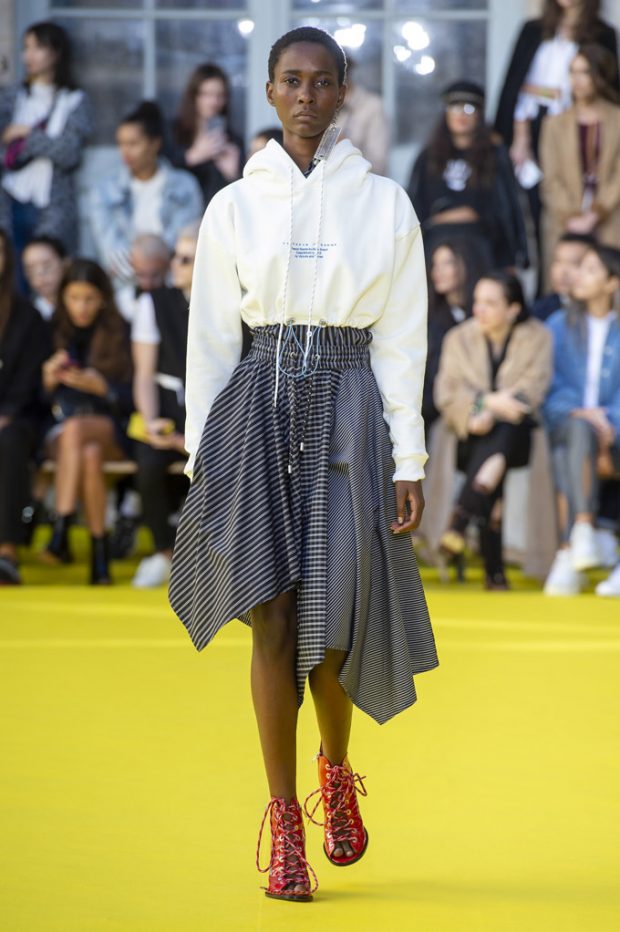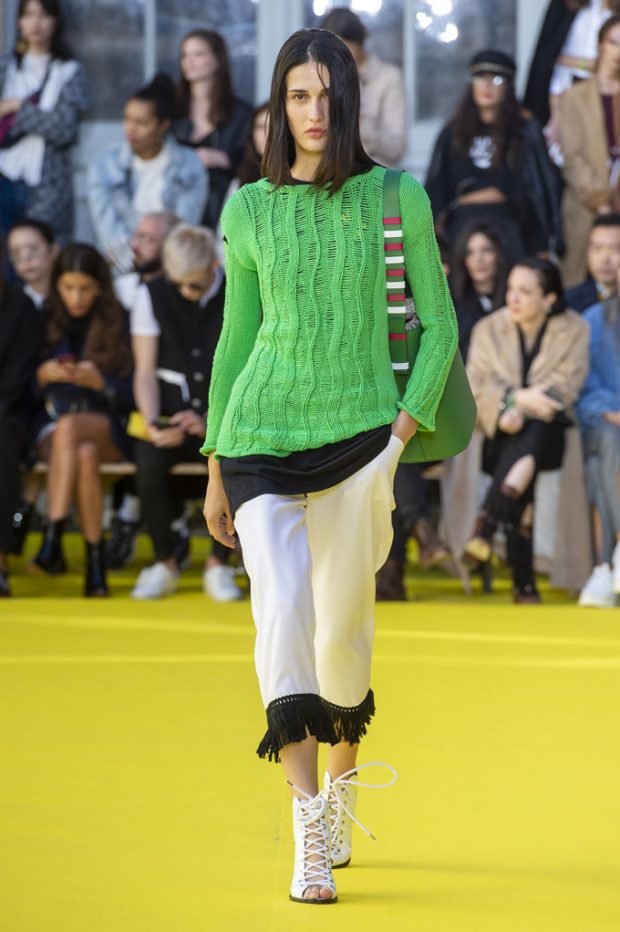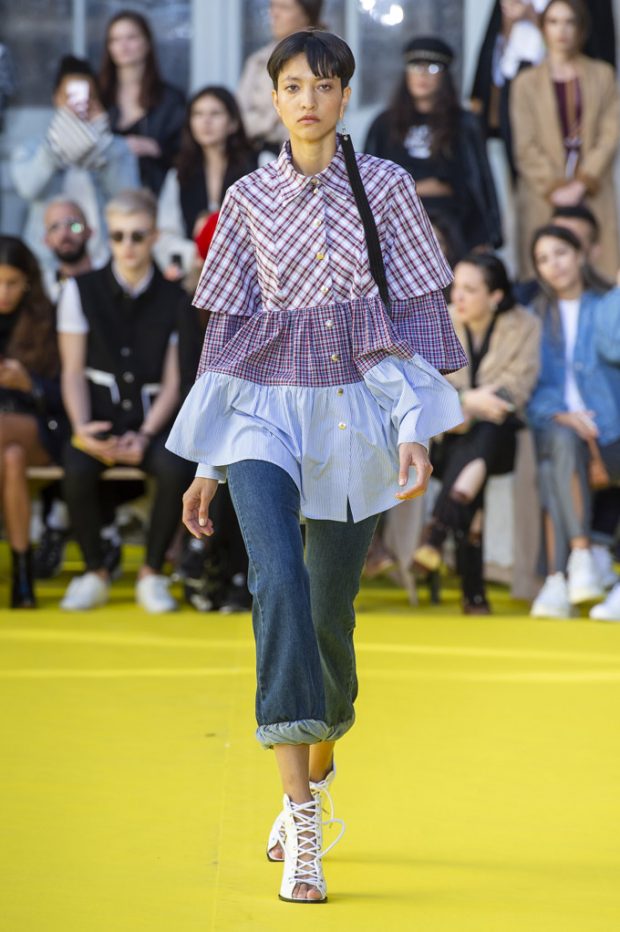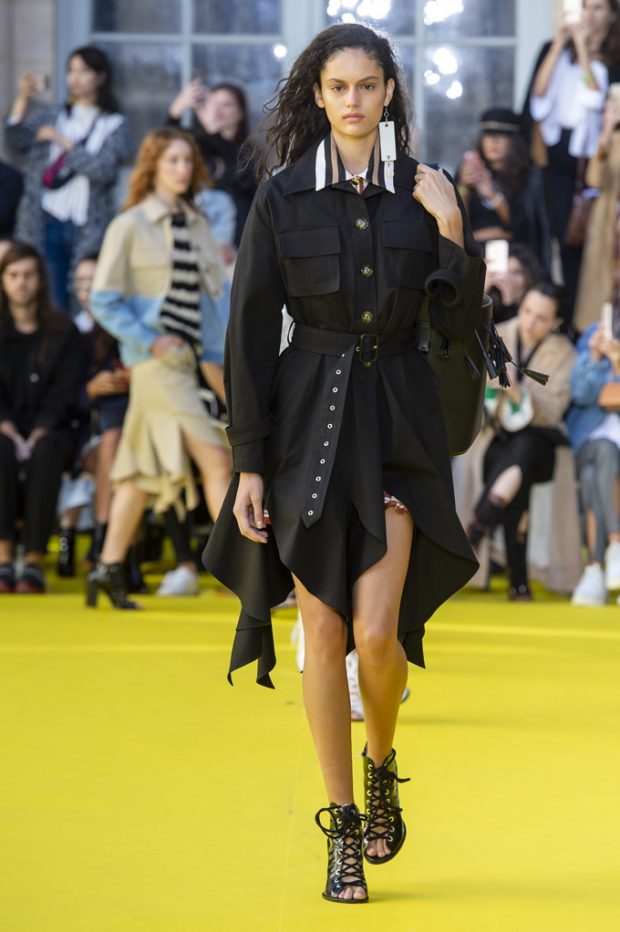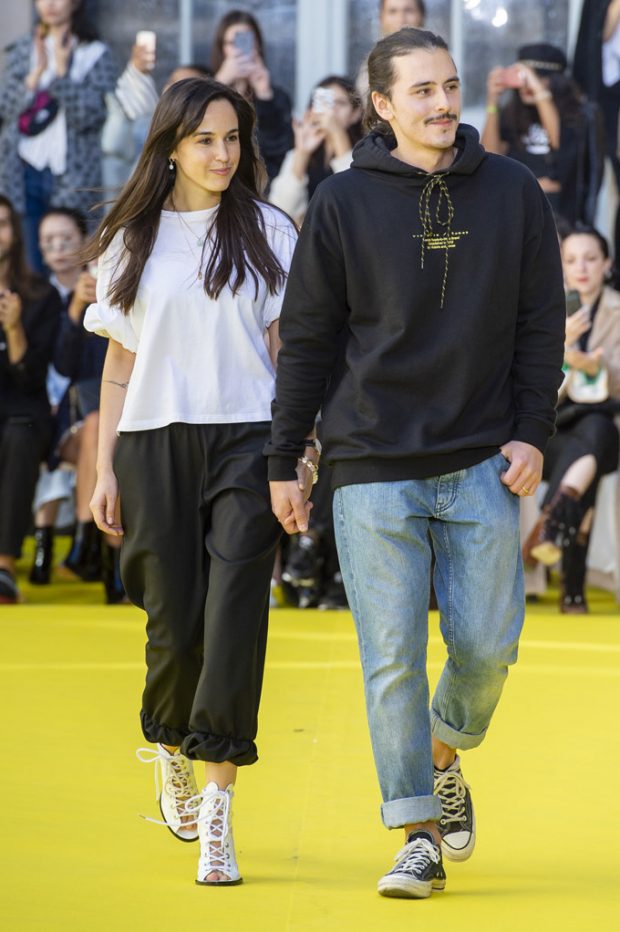 For Spring/Summer 2019, Victoria and Tomas found their inspiration on the streets of Paris during the summer heat. Hot, melting city where you dreaming of vacation, while seating at the terasse, sipping a cold wine under the flowing shadows.
The collection is a mix of the urban Parisian codes and the freedom of dreamy tropics. Masculine and utilitarian touches as cargo pockets, cords and pinstripe motifs are blurred with floating, gathered and draped shapes that create an edgy, yet chic look for a modern, city dwelling women. The arty, sporty and rebel spirit run allover the collection. Black leather straps are mixed
with semi-precisous rainbow color stones creating a personal line of earings and necklaces, that also can become braclets. The accessories of this collection also include new shoes style from the brand. Anckle laced-up booties are crafted in Italy, featuring a patent leather with curvy lines and thick wooden heel.
This season, for the first time Chantelle collaborate with the young ready-to-wear brand, using their innovative product – Soft Stretch. The perfect product to reflect today's world and embrace the tomorrow. Revolutionally seamless and easy-to-wear, simple and comfortable, it's adapted to all situations and shapes. The line of 12 pieces embrace the innovative and sporty spirit. This new season's collaborations are also feature a common project with young Italian bag brand – Nico Giani. VICTORIA/TOMAS x Nico Giani is a pure mix of high quality and minimalistic approach with a touch of color and movement. The 12 bag line includes contrast colors, tassels details, in different size and different occassion variations. The runway venue is a mix of an ancient Parisian facade and delightful yellow carpet ground, as a statement of a new bright generation.
Live Music by MINUIT
Casting : Alexander Junior Cyprien – CREARTVT
Styling : Belen Casadeval
Make-up : Kathy le Sant
Hair: Diana Payton
Production : Napoleon Events
Lingerie : Chantelle
Bags : Nico Giani