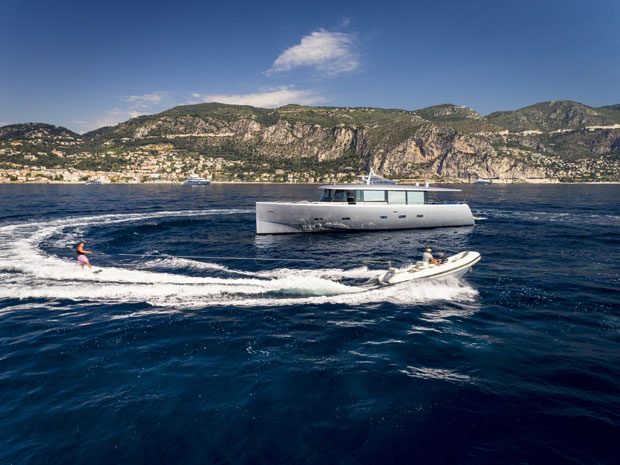 Beautiful design is often restricted by one key thing: the budget. However, not so in yachting, where architectural funding goes into the billions and yacht owners are determined to put their stamp on vessels at any cost. Much like land-based homes, yachts can take many forms. However, when we think of a yacht, we tend to think of the same thing: a glamorous white exterior with blacked-out windows around the facade. That's why Frers Design's Bill and Me yacht caught our eye, as a beautiful example of how yacht design can take a different direction.
RELATED: DESIGN
Read more after the jump: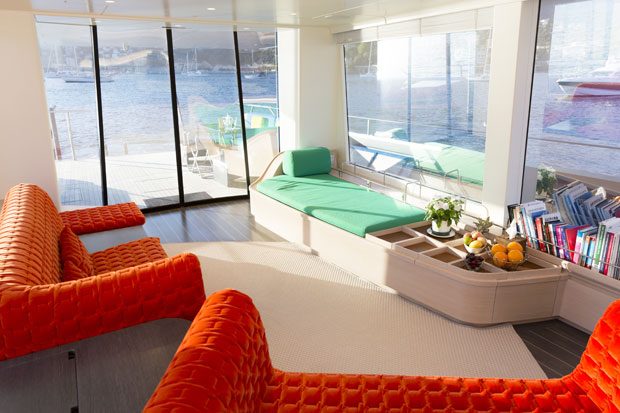 Bill and Me: Yacht of the future
Frers Design is a yacht architecture firm in its third generation of Frers men. The company focuses on finding that perfect balance between beauty and performance, and Frers yacht design studio certainly has a recognisable style; all sleek lines and contemporary finishes. Bill and Me is a beautiful example of Frers' yacht design ethos.
The first thing to notice is her futuristic look, which designer Mani Frers explains was a key part of the owner's vision. "The brief for Bill and Me was to have something sleek and simple; something contemporary. Not something that is looking at the past or recreating something that doesn't exist, but [a yacht that is] looking forward," Frers said. To achieve this, the Frers yacht design team played a lot with the curvature of the Bill and Me yacht to find something unique and pioneering.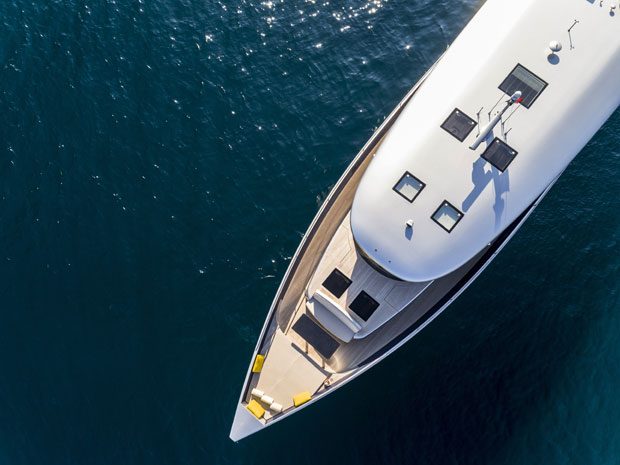 Frers' wish for the boat to be in harmony with its environment is also clear. After all, the Frers yacht design process thinks beyond the boat as simply a standalone object, considering how it would integrate with nature. "The mirror glass helps introduce it into the surroundings. I don't like a boat that invades a space, but a boat that blends with the space," he explains.
The Bill and Me yacht comes across as one clear vision, with not a line or object out of place. This is achieved through heavy customisation. Look closely at the swim deck for example: though the deck platform is standard, the look has been adapted by adding a silver lining to suit the unique design and shape of the boat. There is nothing on this boat that is off-the-shelf, as Frers notes: "We detailed every single item that is on the exterior, so that it all becomes a unit."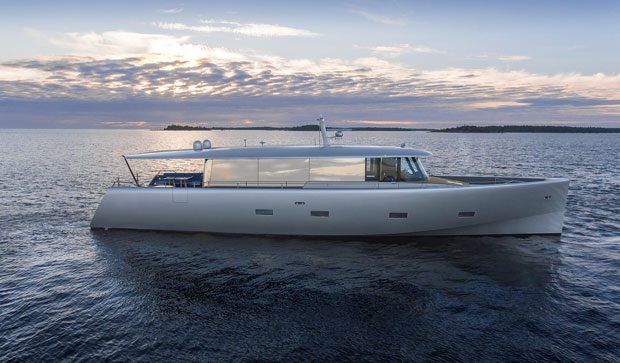 Cruising on Bill and Me
Her unique design is what makes Bill and Me so adaptable; the perfect boat to make an impact on the glitzy shores of Monaco or to blend into the rugged Amalfi coastline. You can imagine her sailing up to Ibiza's Port d'Eivissa for the island's famed closing parties or dropping anchor in a secluded bay in Corsica.
Therein lies her true appeal. A statement yacht that blends beautifully with her surroundings; a yacht you'd be happy to share with grandparents, young children or best friends.
Bill and Me is a Y.CO charter vessel in and around the West Med, cruising the French and Italian Rivieras, the Balearic islands and other sun-soaked destinations. She provides a chic on-water base for families and groups of friends, accommodating up to seven guests.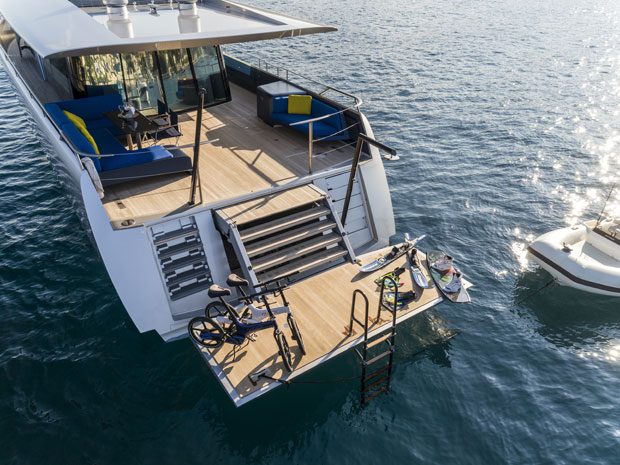 Like all the best designers, Frers has ensured his yacht is both beautiful and functional. Her combination of shaded aft-deck and abundant interior space ensures Bill and Me is suitable for summertime jaunts and winter cruising alike. If you are interested in chartering her and want to find out more, read Y.COs guide to yacht charter as a starting point.
As yacht design goes, the Bill and Me yacht is definitely bringing something different to the table.

Words by Colette Flowerdew-Kincaid