Designers Emma and Saif Bakir presented CMMN SWDN's Fall Winter 2019.20 Rushing. Stand Still. collection, that celebrates imperfections, and explores increasing digital complexity in the postmodern society, during the first day of the ongoing Paris Fashion Week.
"CMMN SWDN take a slower approach to the design process, with AW19 playing a necessary extension of SS19's dialogue of promoting conscious design. CMMN SWDN look at the importance of being comfortable in one's own skin. Pre-loved garments continue to serve as a focal point of inspiration – the well-worn fabrics evoking feelings of nostalgia and familiarity that offer an insight into the biography of the wearer.
The collection serves as a celebration of imperfections by highlighting the landscape of damage to a garment. Treasured hand me downs are reimagined through tailoring in knowingly awkward proportions and elongated lengths. This collision of unexpected pairings provides CMMN SWDN's signature aesthetic for AW19. As finalists for the International Woolmark Prize 2019, knitwear has become a natural focal point as unravelled knits are mapped out over tailoring and monofilament knitted vests float over shirting.Tactility is key to the collection, evoking the feel of a lived-in wardrobe played out through crumpled viscose, creased effect wool denim, cracked leather, raw edge seams and frayed knits."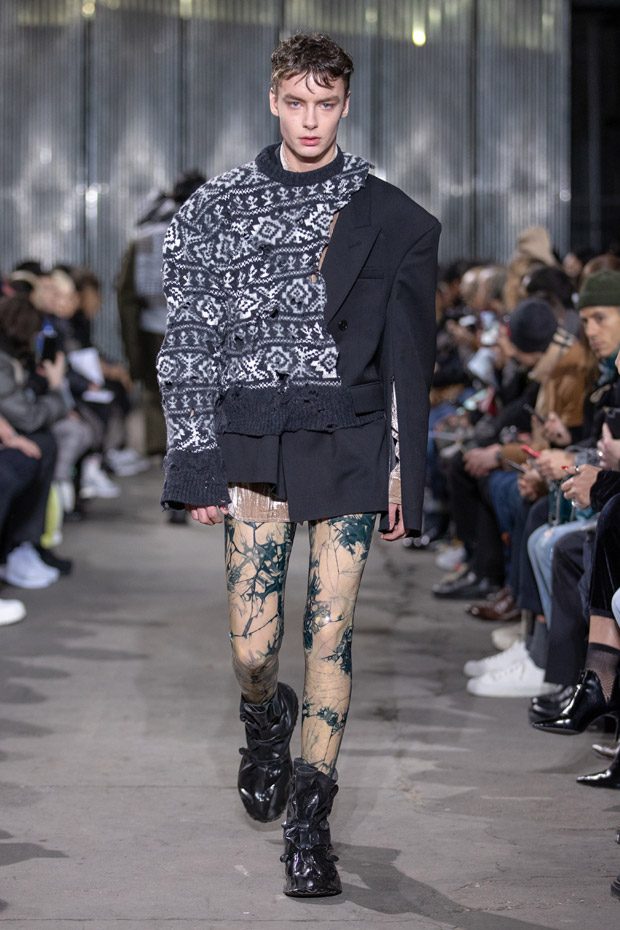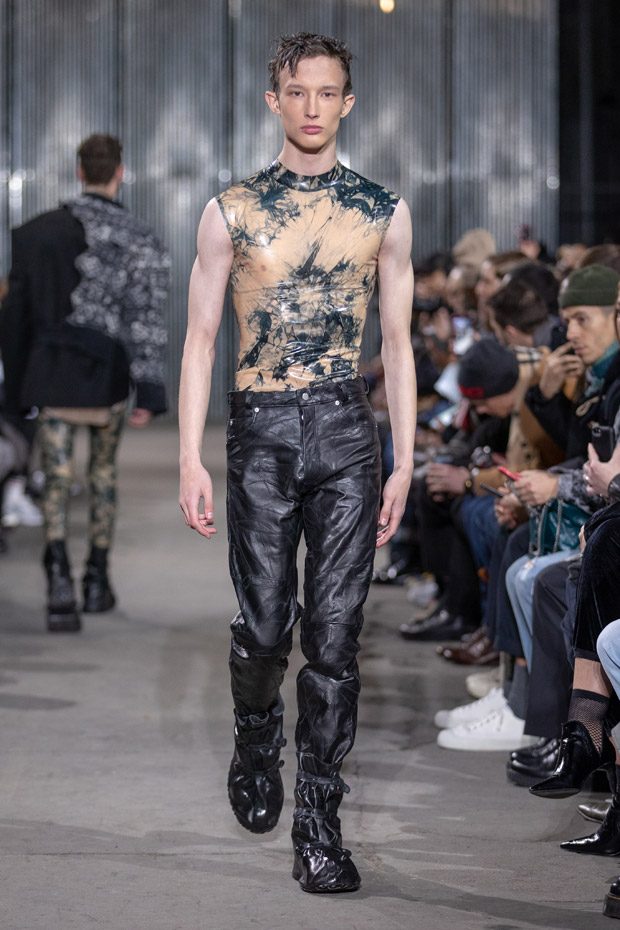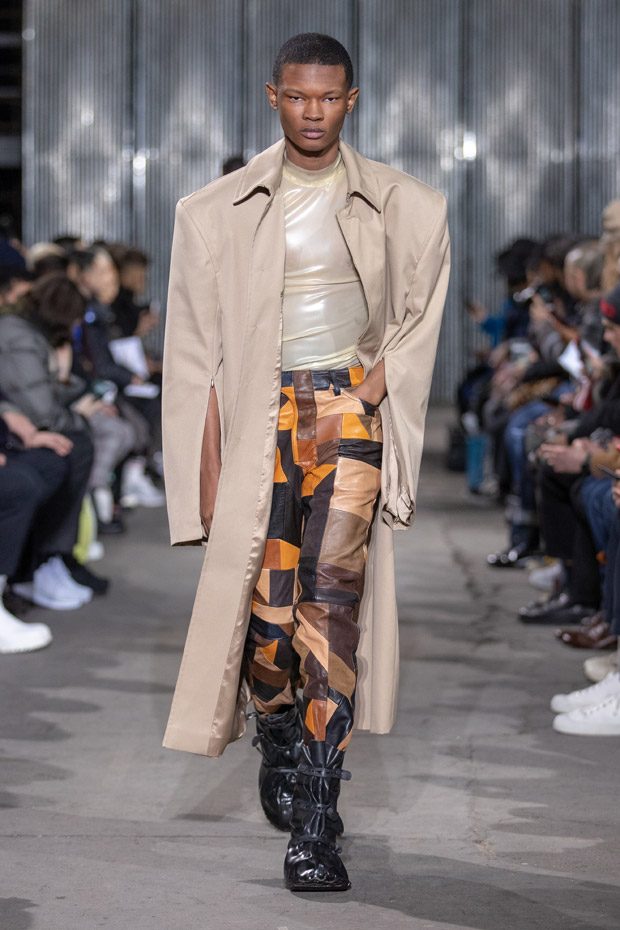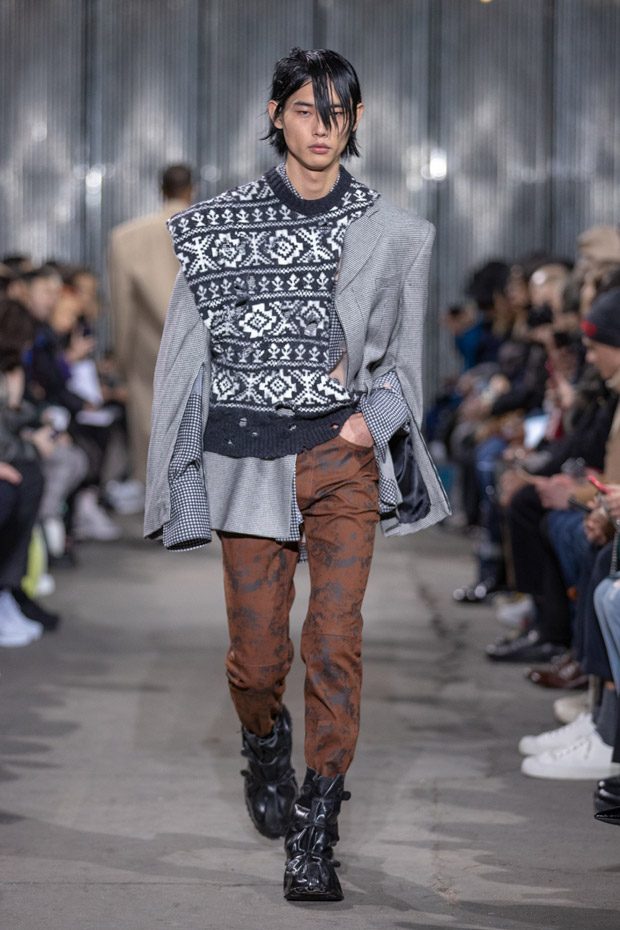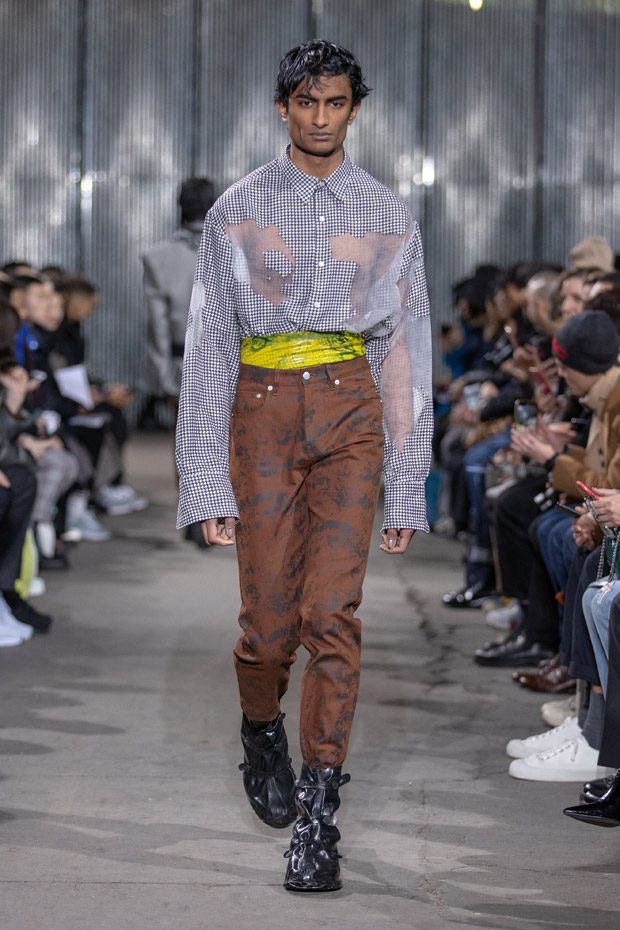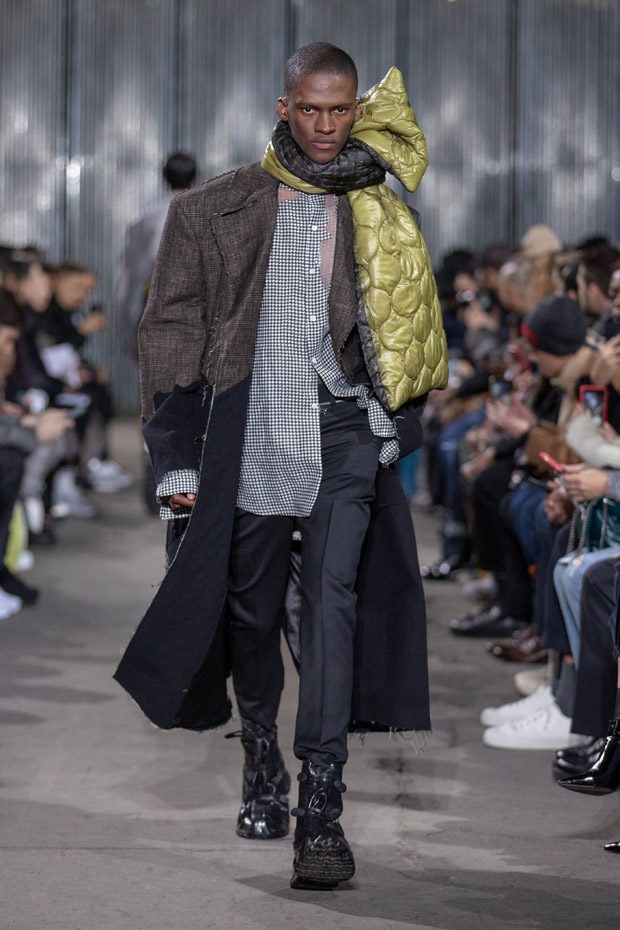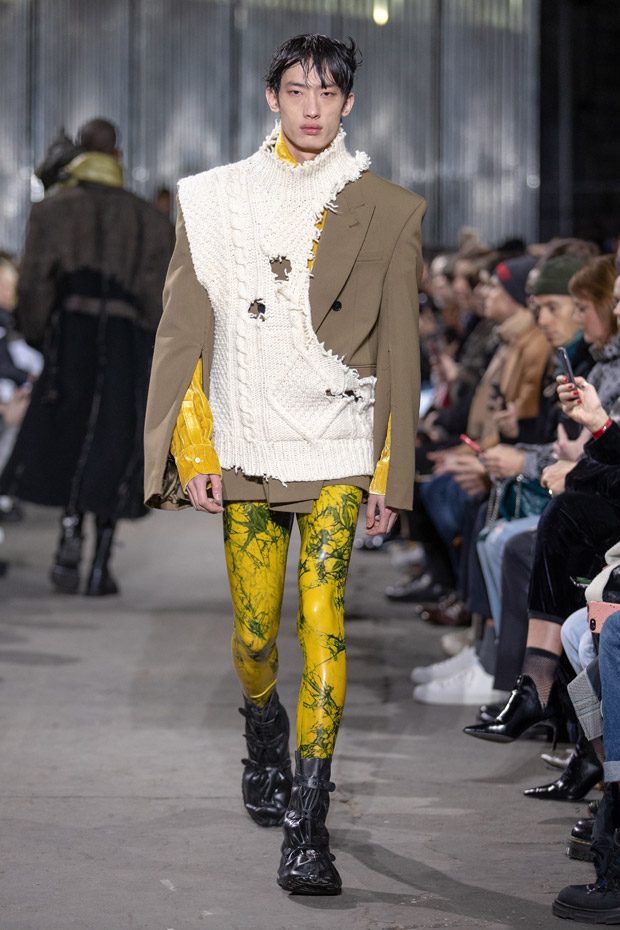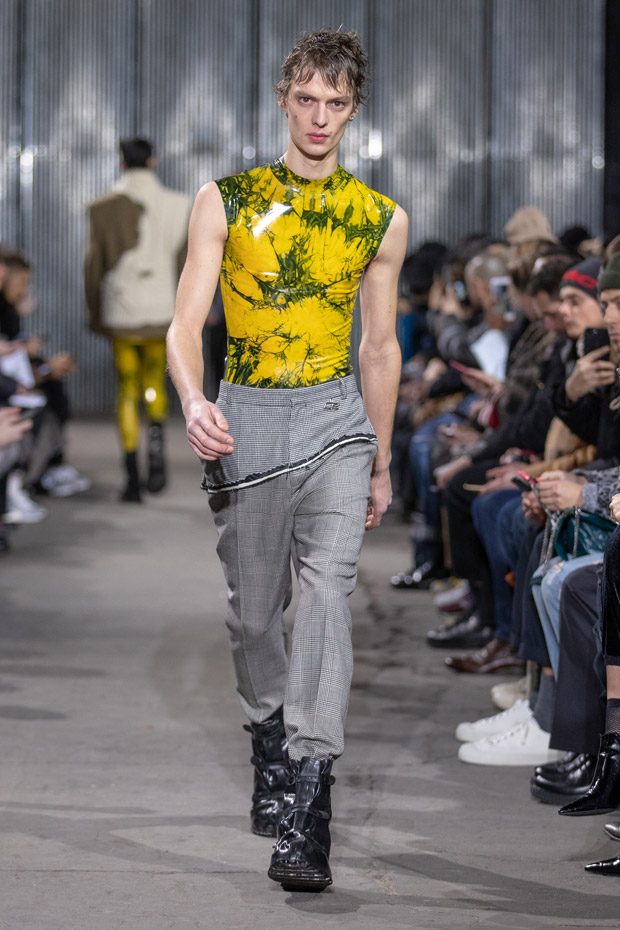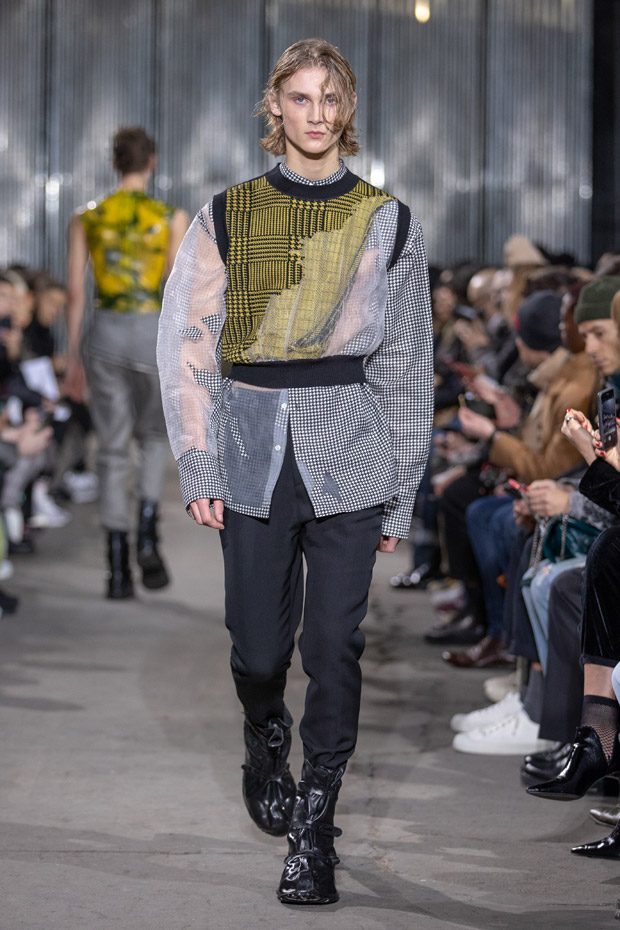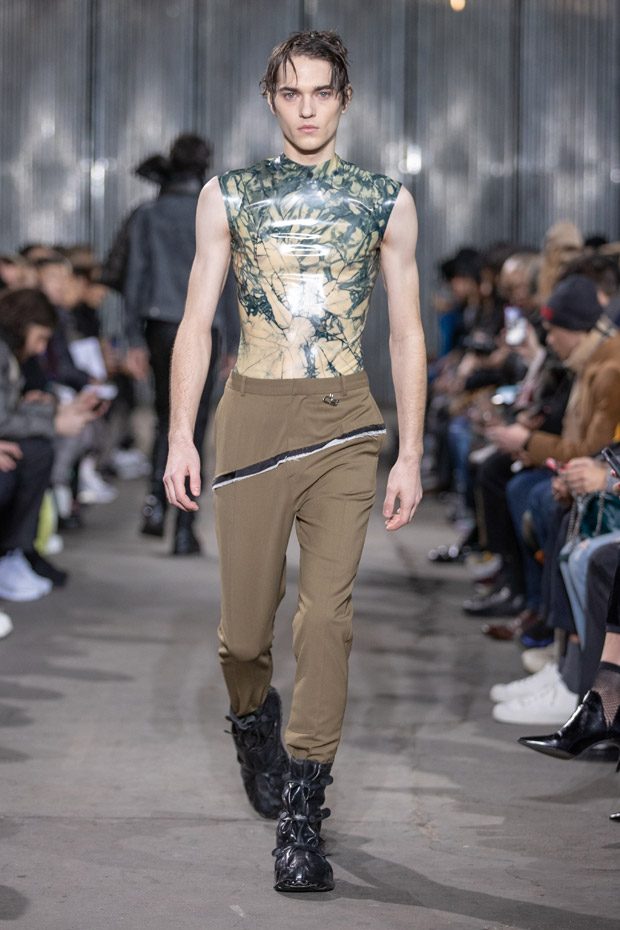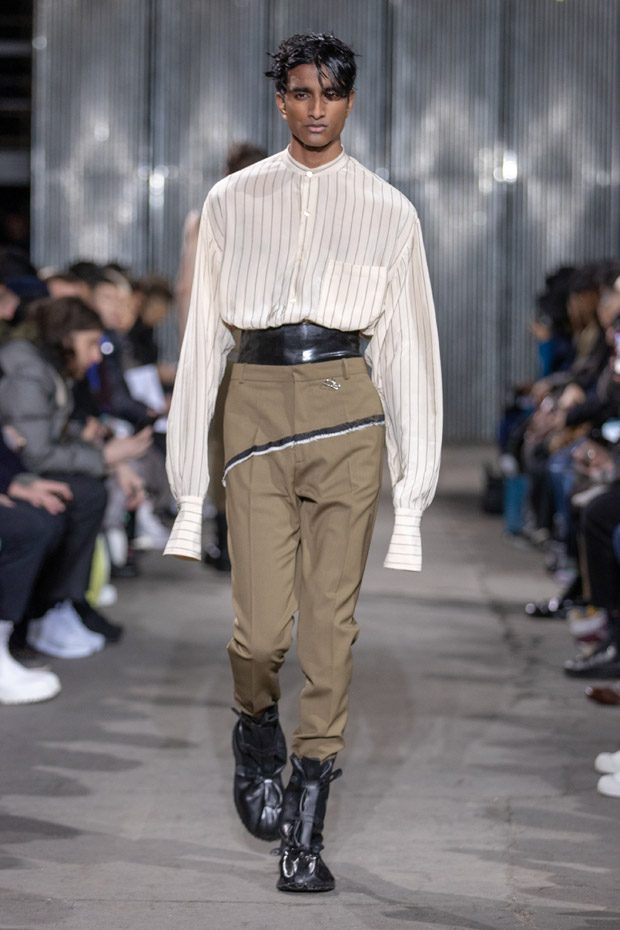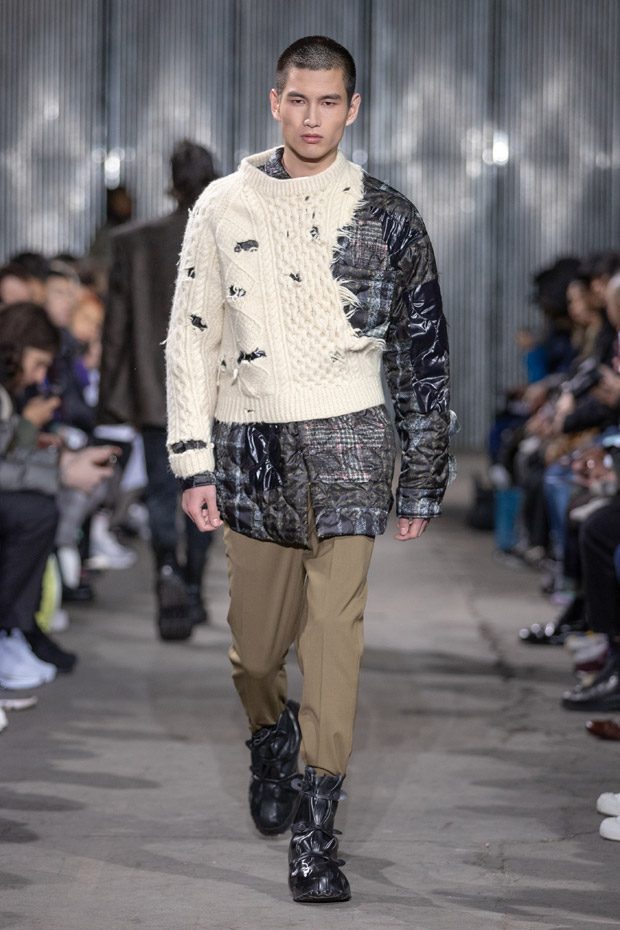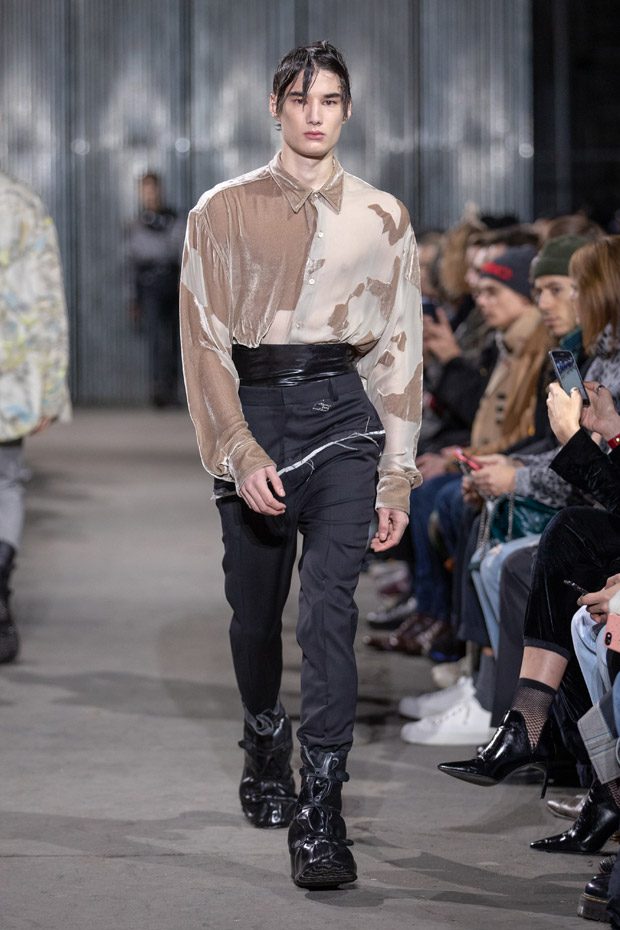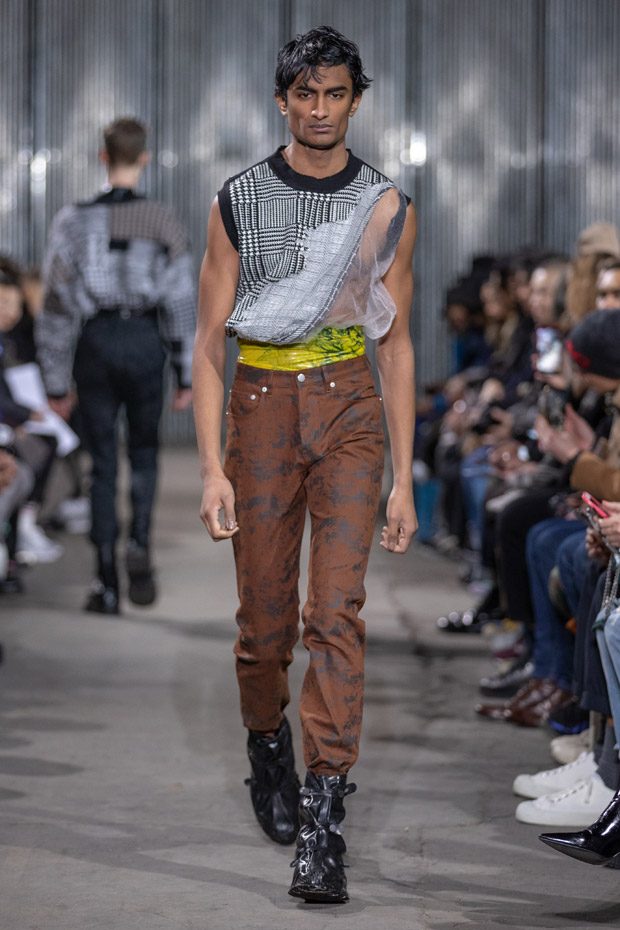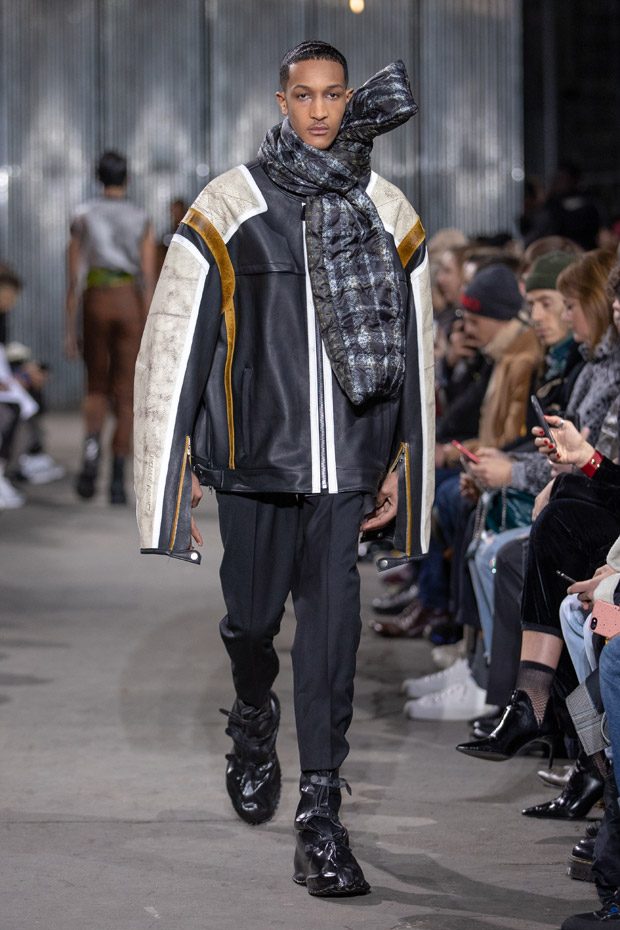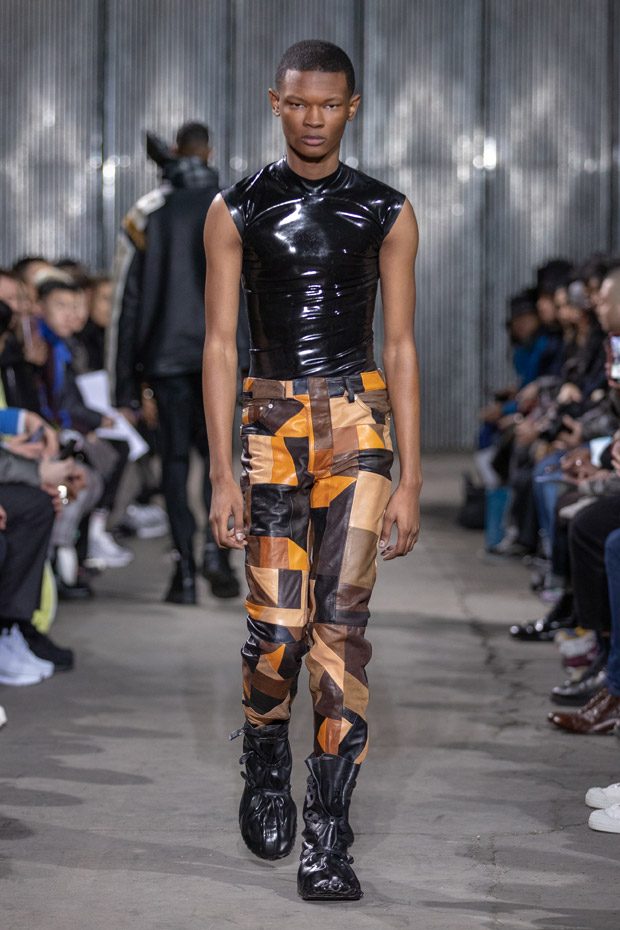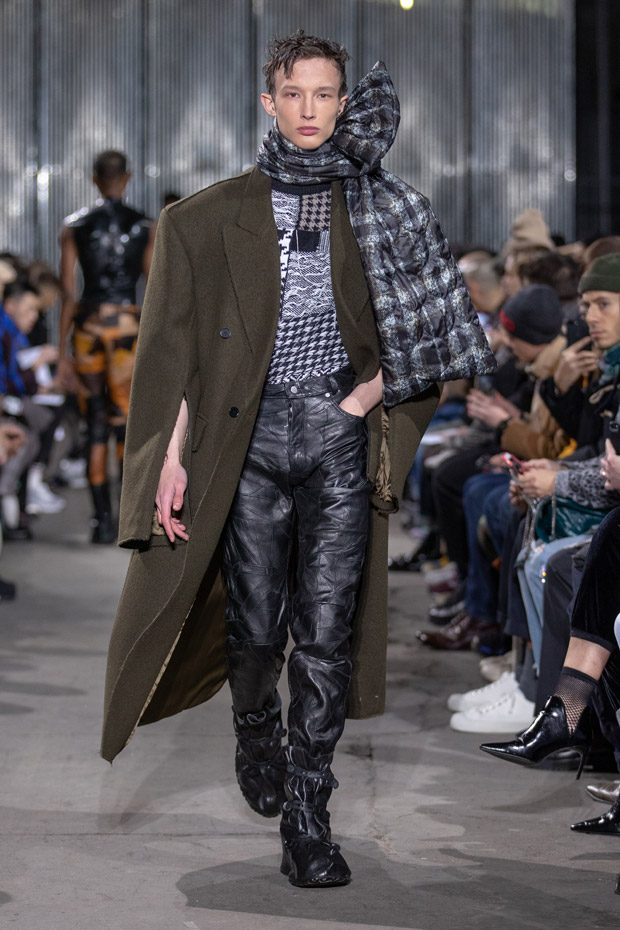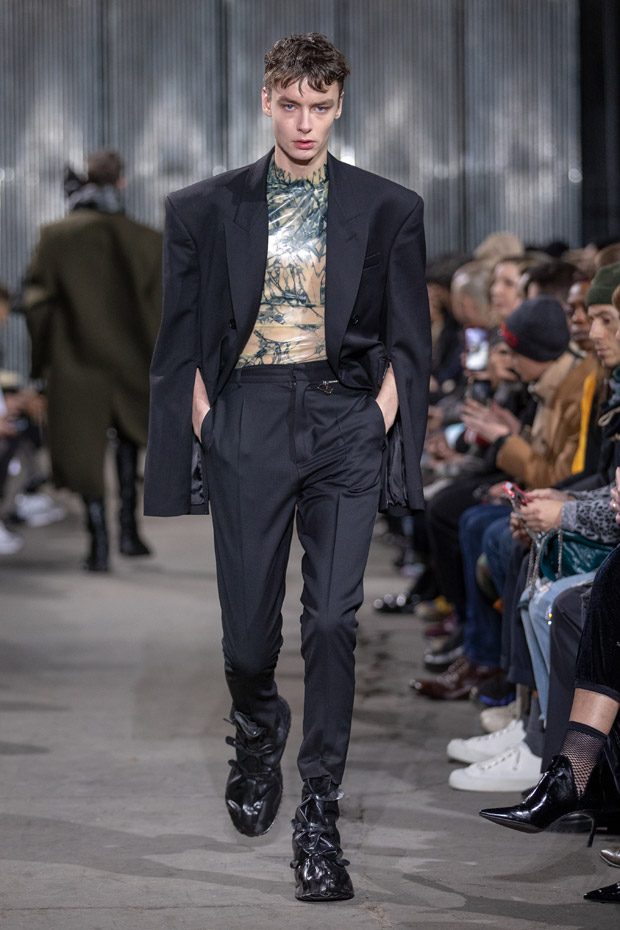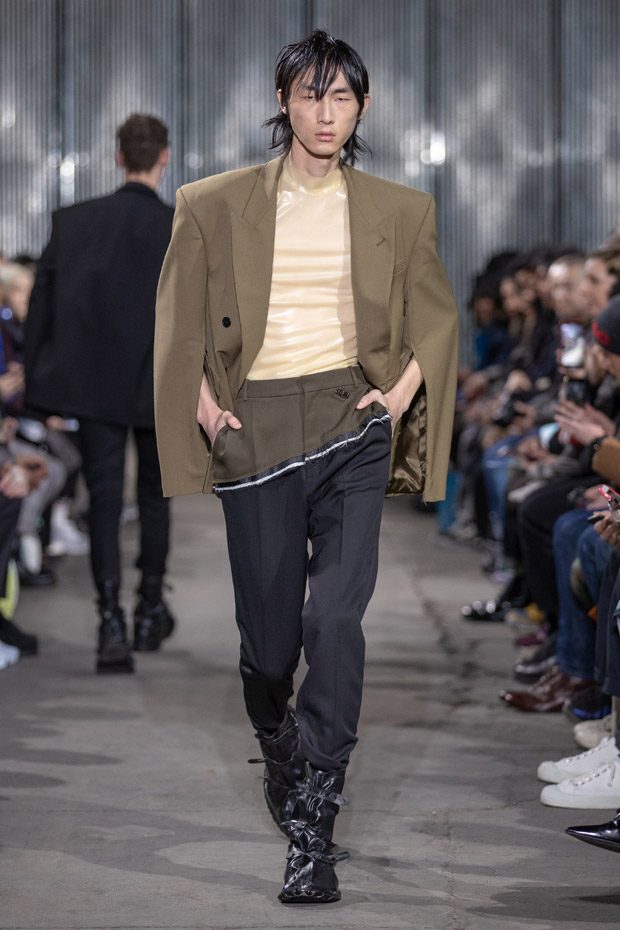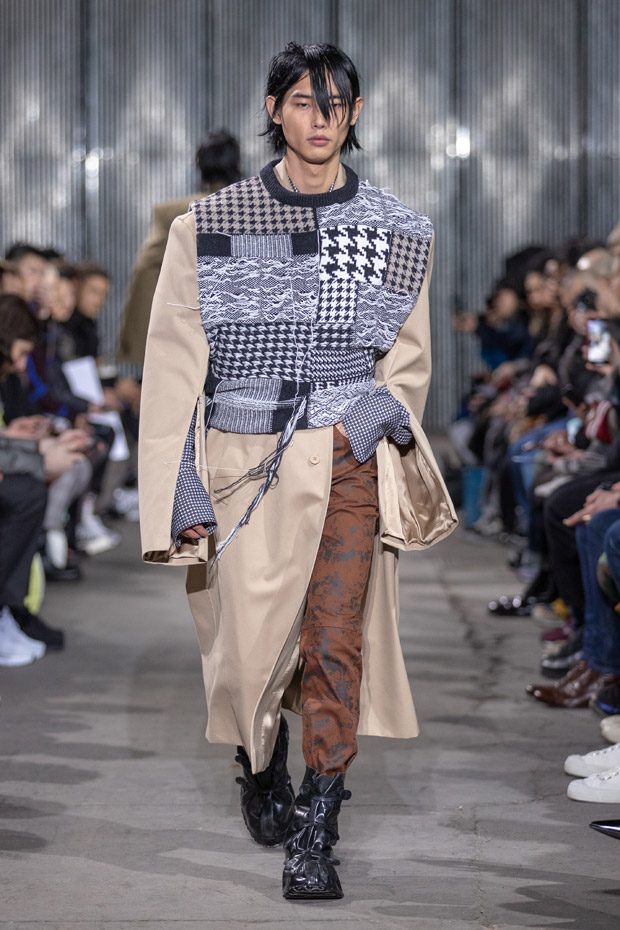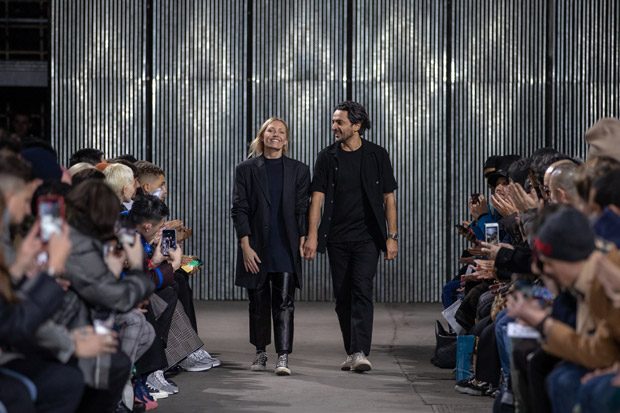 We love hearing from you, connect with us on Twitter, Instagram and Facebook.