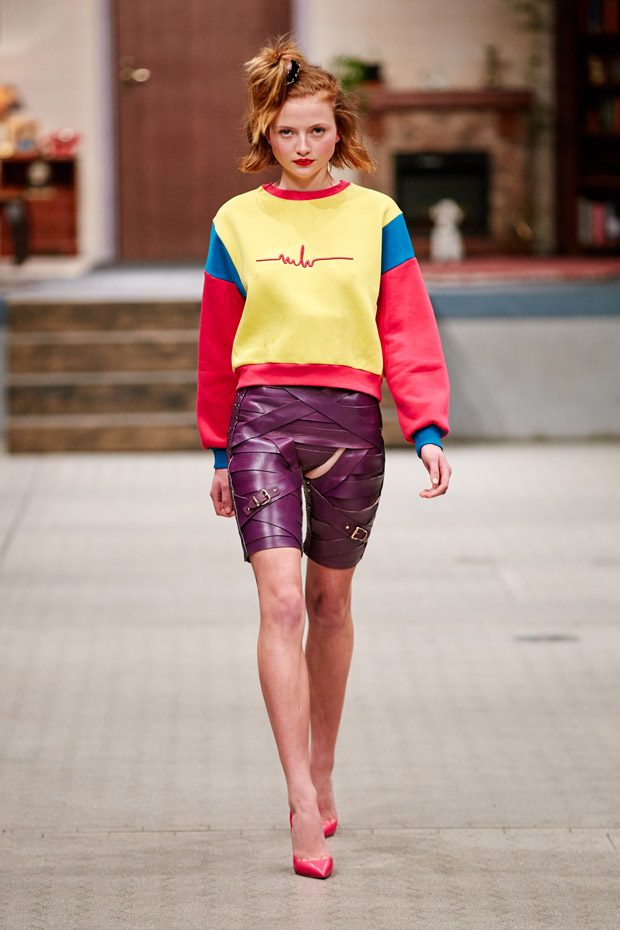 For Autumn/Winter 2019/20, Austrian designer Marina Hoermanseder celebrated the '90s in form of a playful, vibrant and techno- era inspired collection. This colourful collection was fun to observe, it could be even interpreted as a jollification: eye- popping colours, creative silhouettes and super soft materials lifted her creations to another level. However she also stayed true to her significant style and thus, her trademark leather detailing plus leather corsets, could be found in this collection anew. The charming setting of the show reminded us of a contemporary sitcom. It was an homage to style icon Peggy Bundy of the '90s TV favourite "Married with children". Influences from this era were creatively mixed and matched, look at the vivid pairing with western influences. It was exactly this modern mix that makes this collection so youthful and blithe. The mood of this line was as effortless as a model that was, wearing a bold fake fur pink A-line skirt paired with a western blouse, entering the runway on roller skates.
Continue below to read full review of Marina Hoermanseder's AW19.20 collection by our Germany Contributor SUSSAN ZECK: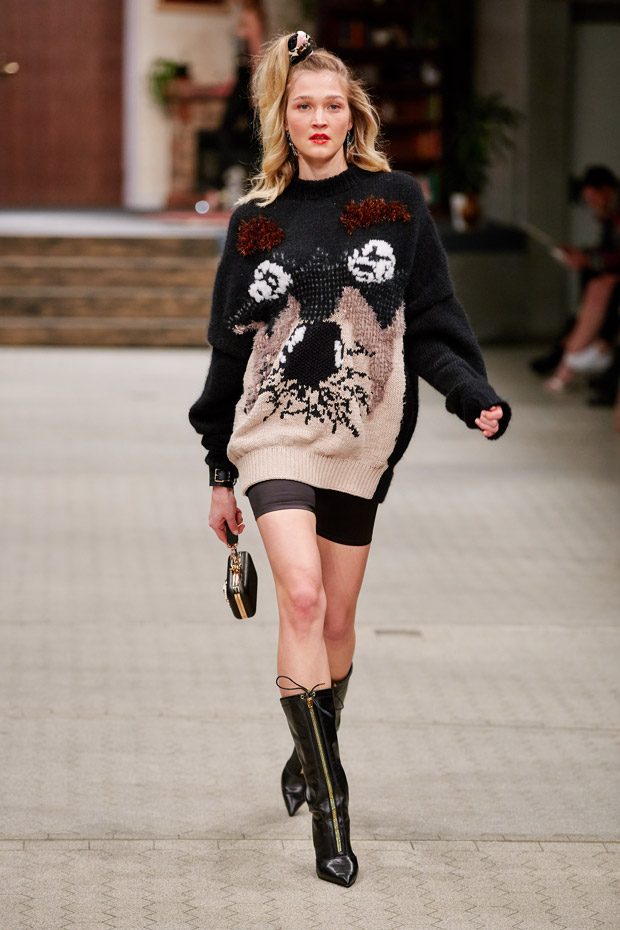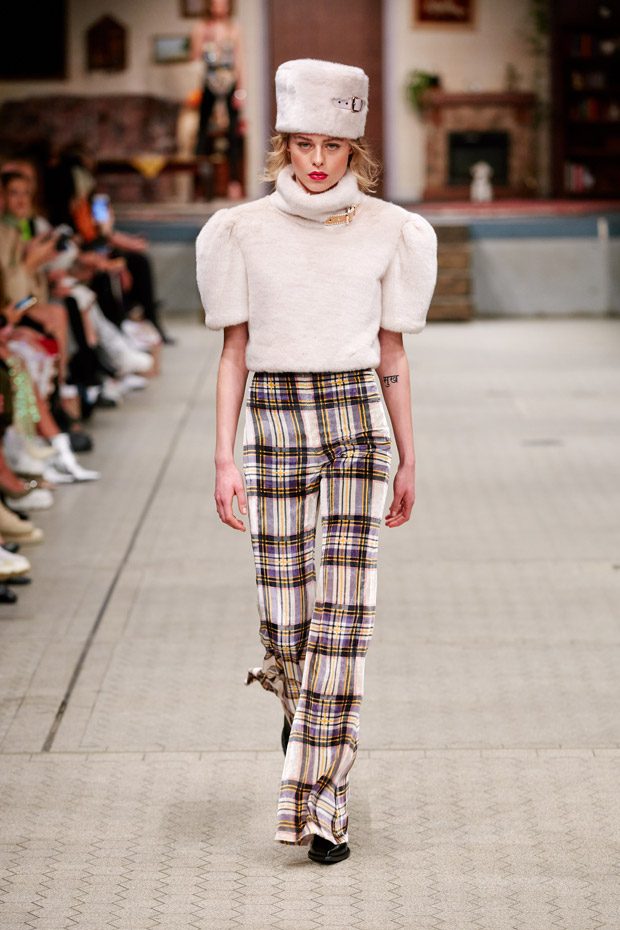 With her unusual pairings, the looks certainly stayed in mind: bold shoulders teamed up with strong colours, feminine silhouettes met leather corsets. Her hand- made, ostentatious vases appeared in innovative versions. A suit was interpreted in Marinas' very own way, with leopard pattern, a corset and a wide buckle belt. Why taking  everything seriously instead of simply enjoy the one life you have? The  range of silhouettes was sheer endless, from figure- accentuating to  floating ones.
Feel good factor played a central role in this collection and its material choice underlined this feeling: super soft fake fur fabrics make you dream of cuddling in these creations when days get grey and shorter, for instance a lavish coat that is kept in rich violet and pink hues and provided with a buckle belt.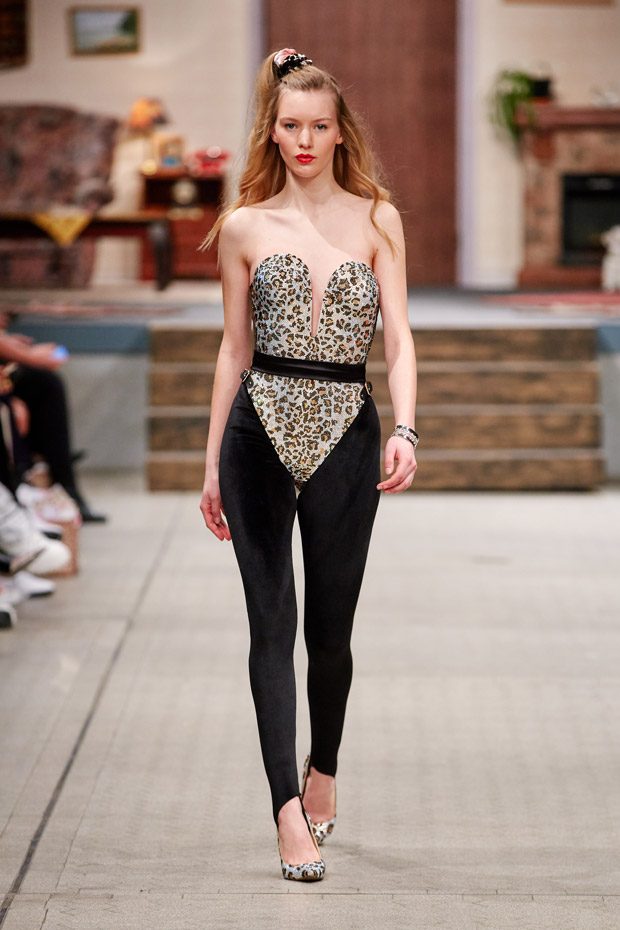 This collection was a celebration of bright, eye- popping tones, such as lemon, tangerine, scarlet, pink, orchid and turquoise. How did Iris Apfel once say? "More is more, and less is bore". Additionally, a few rather restrained, timeless hues appeared, for instance creme, camel and night black. Last but not least metallics were applied. They were even mixed and matched in one western look- what a rainbow of metallics!
To round off these playful looks, Marina Hoermanseders' supergirls wore a '90s- inspired scrunchie with a high ponytail. As official beauty partner, Lancôme, was responsible for the creation of these looks. The hair & make- up was kept dollish, very natural with focus on the lips. All hairstyles were created by the team of L'Oréal Professional underthe direction of Head of Hair André Märtens.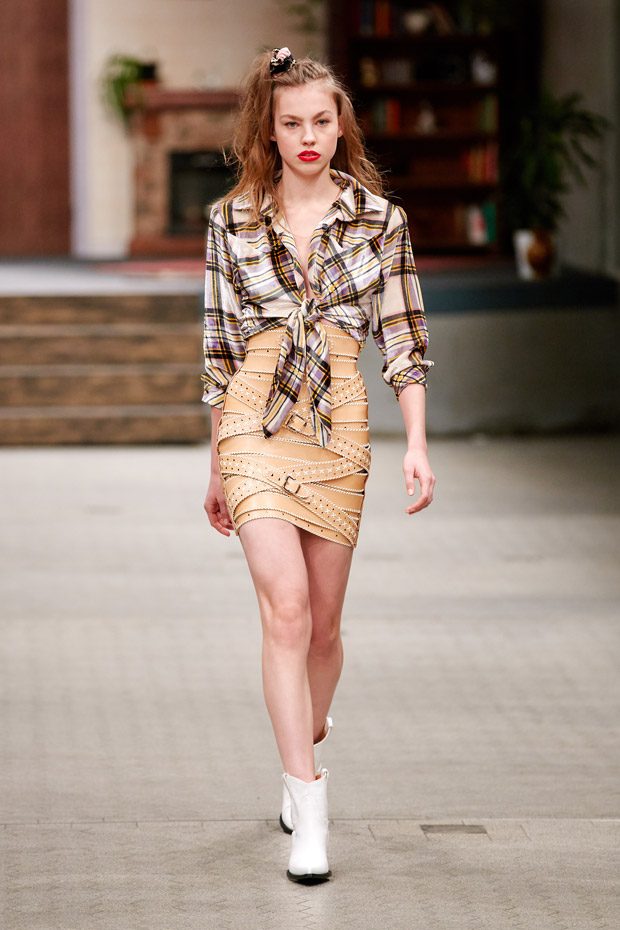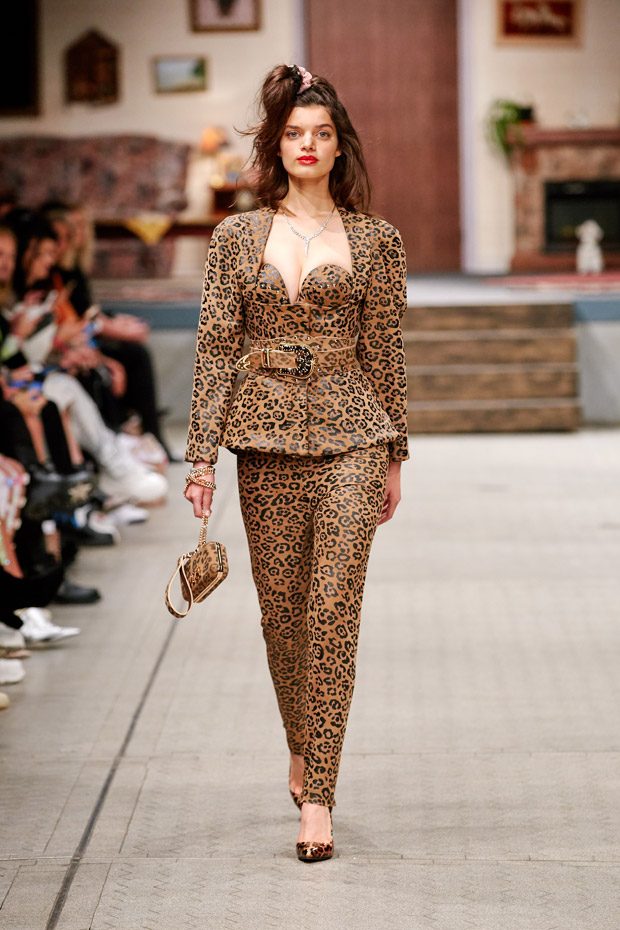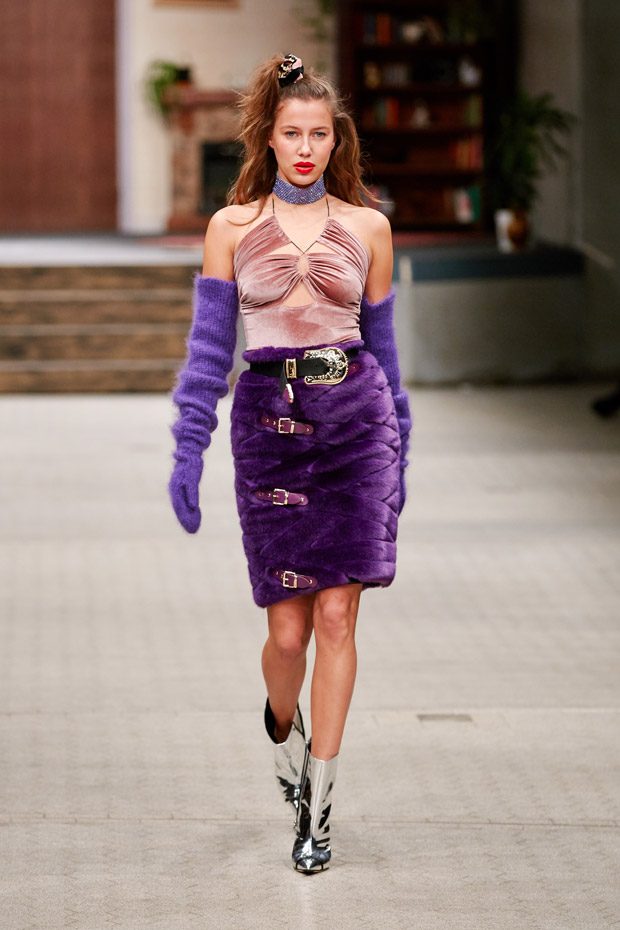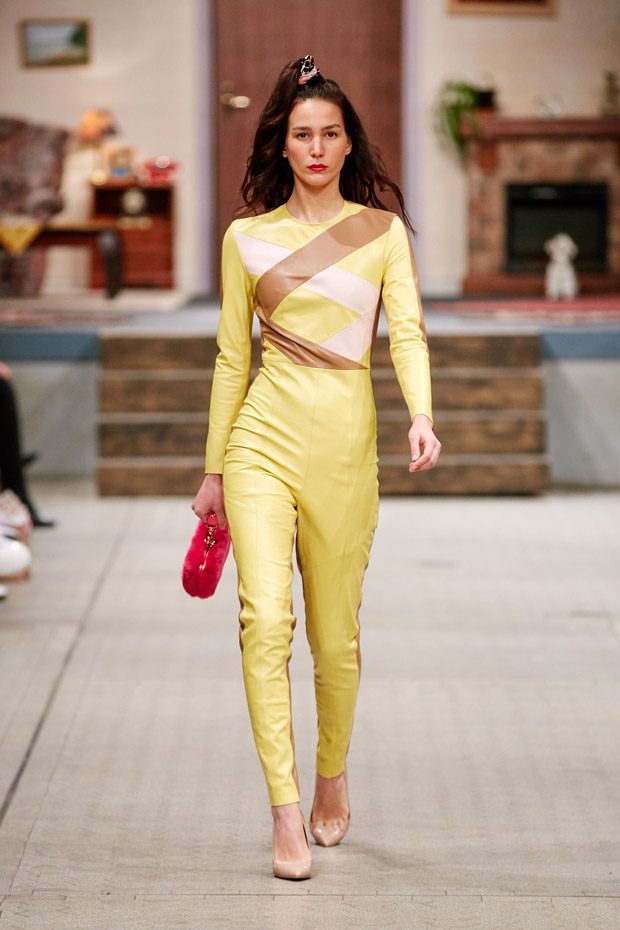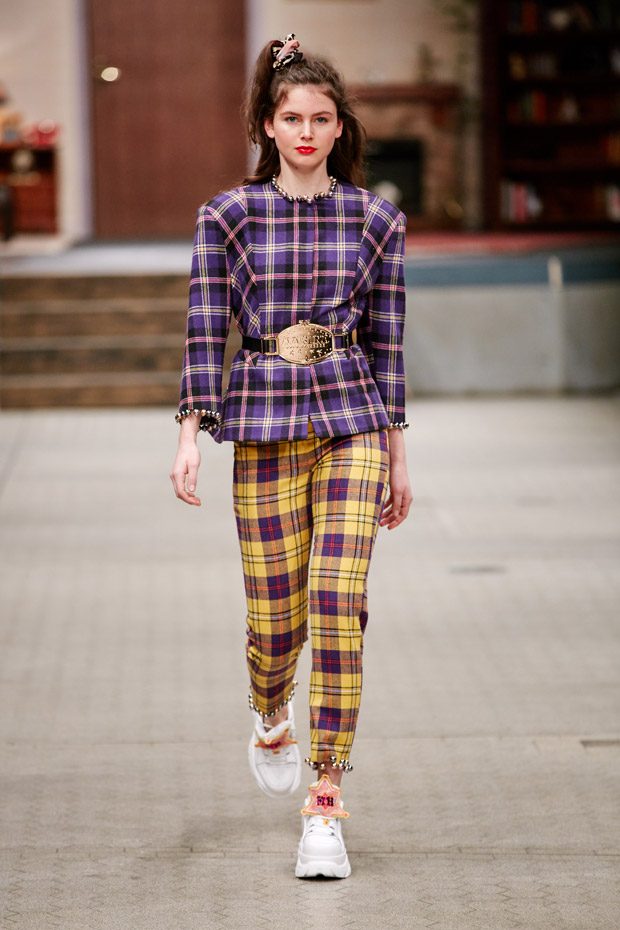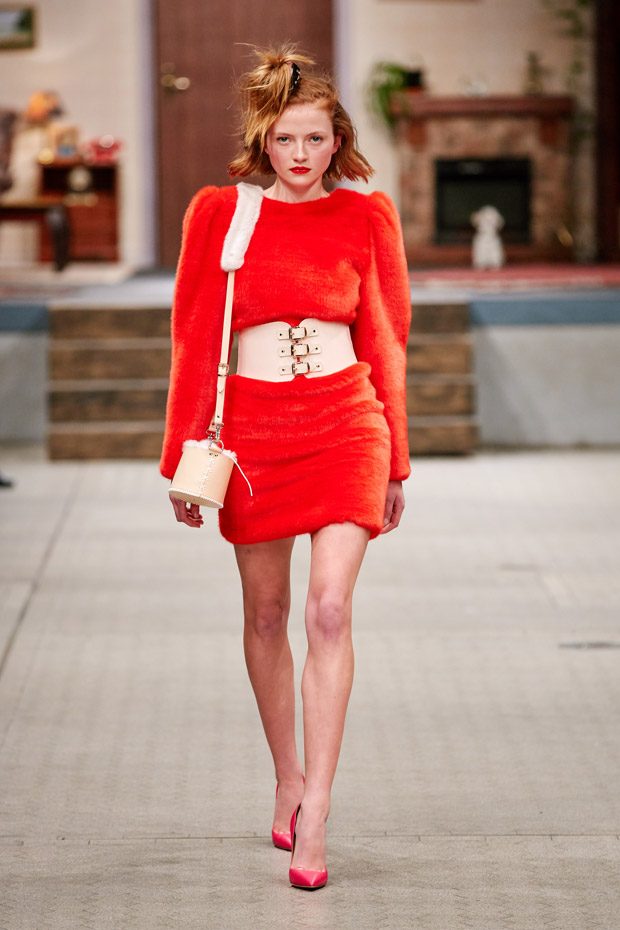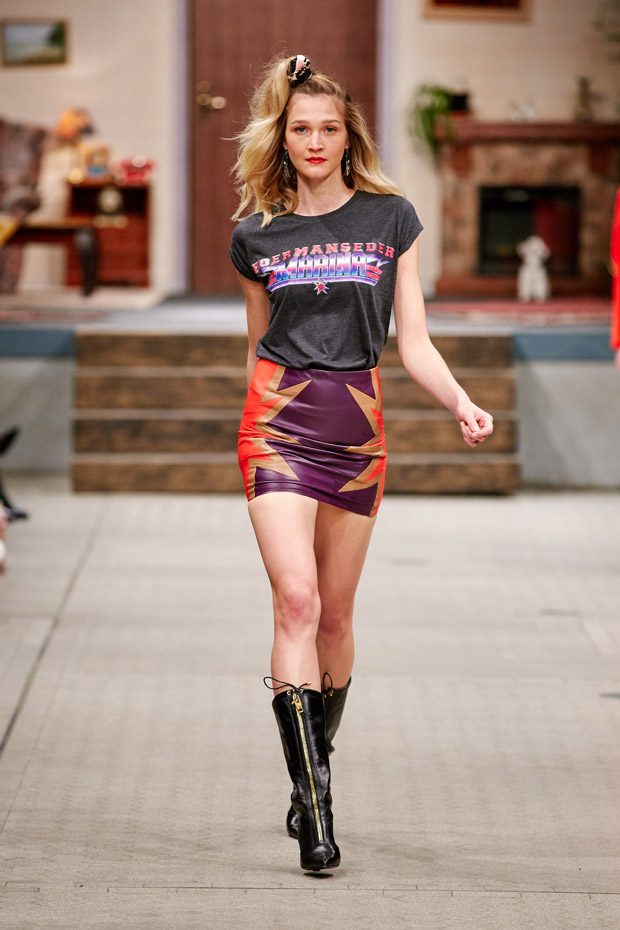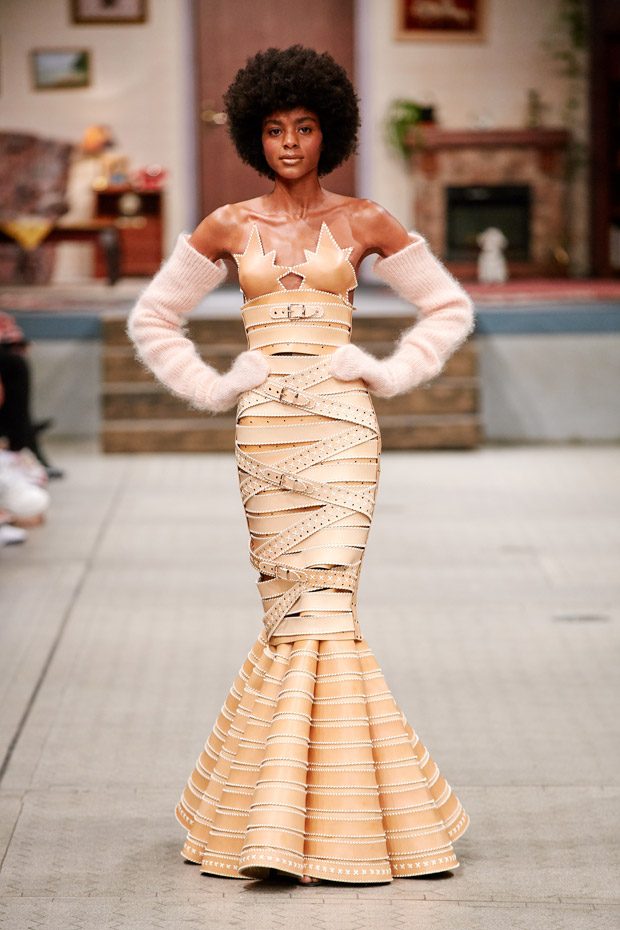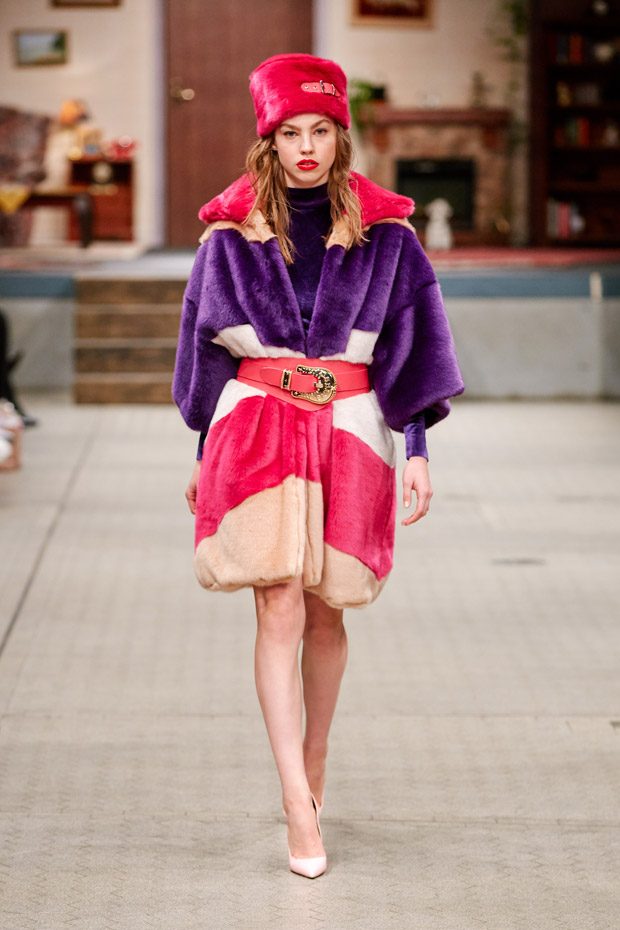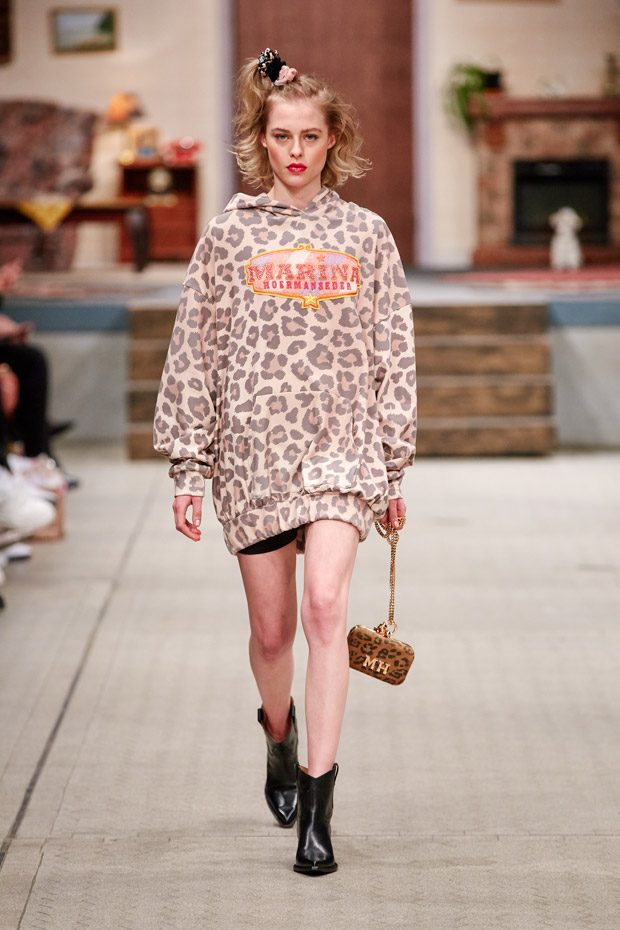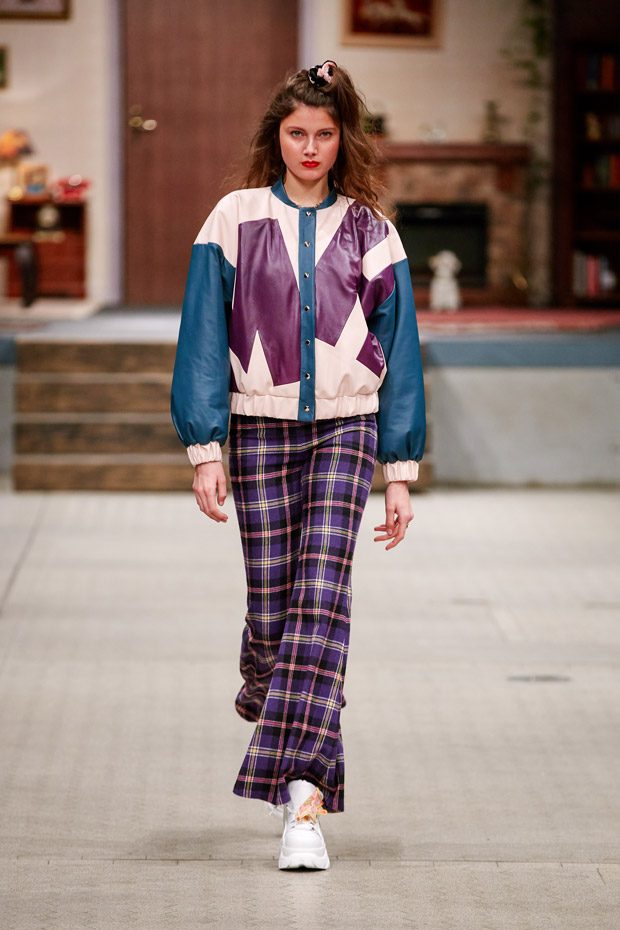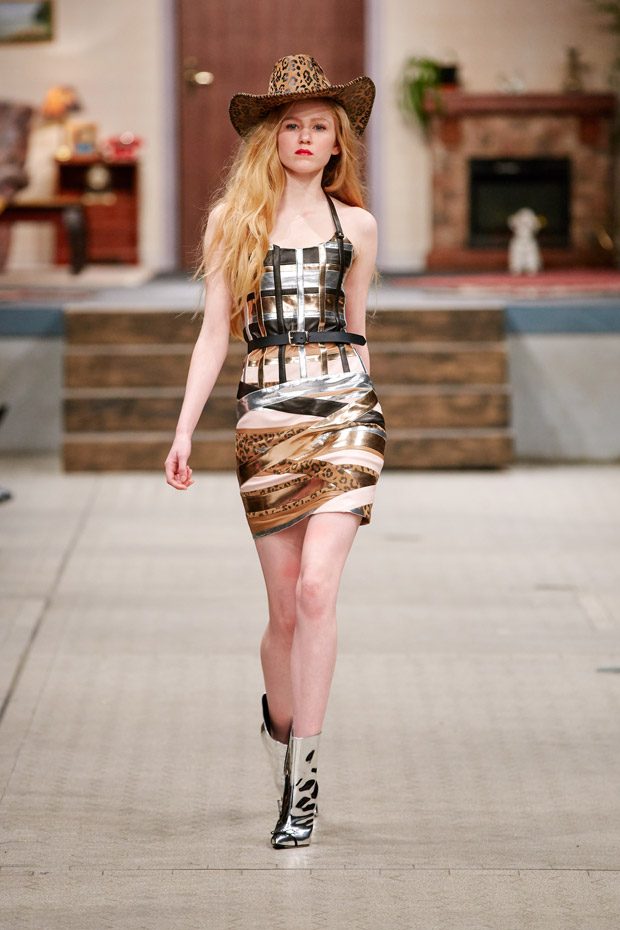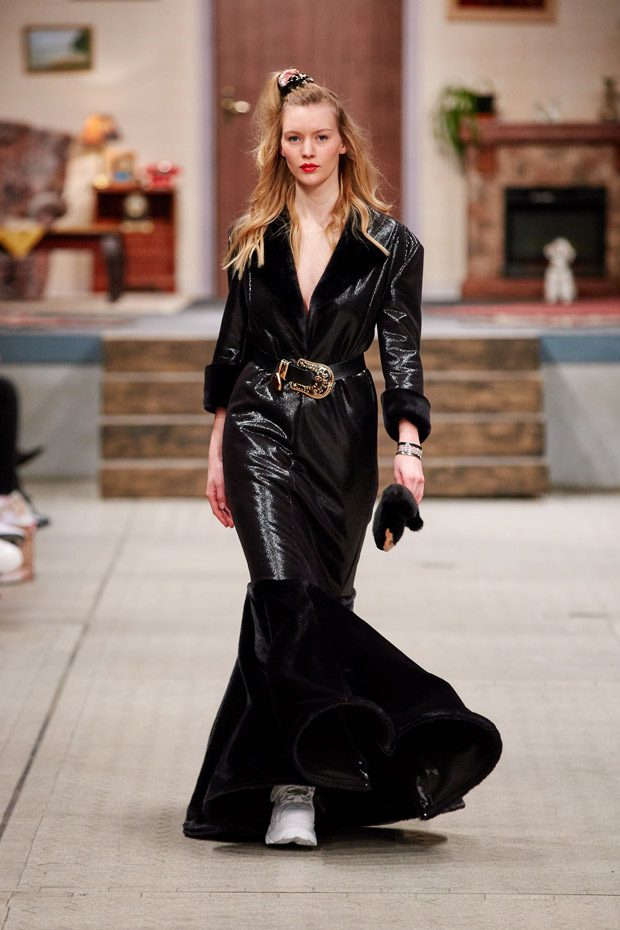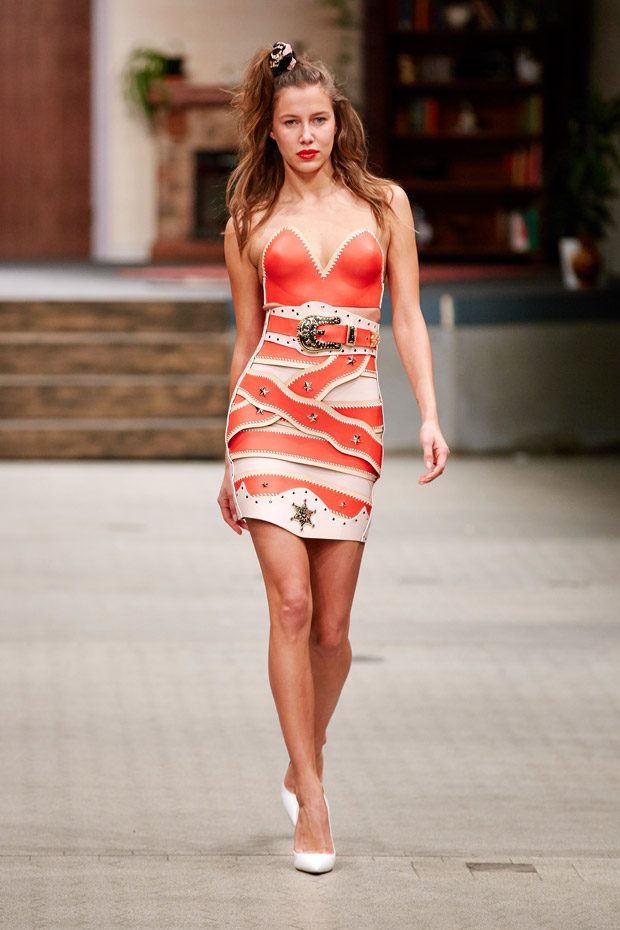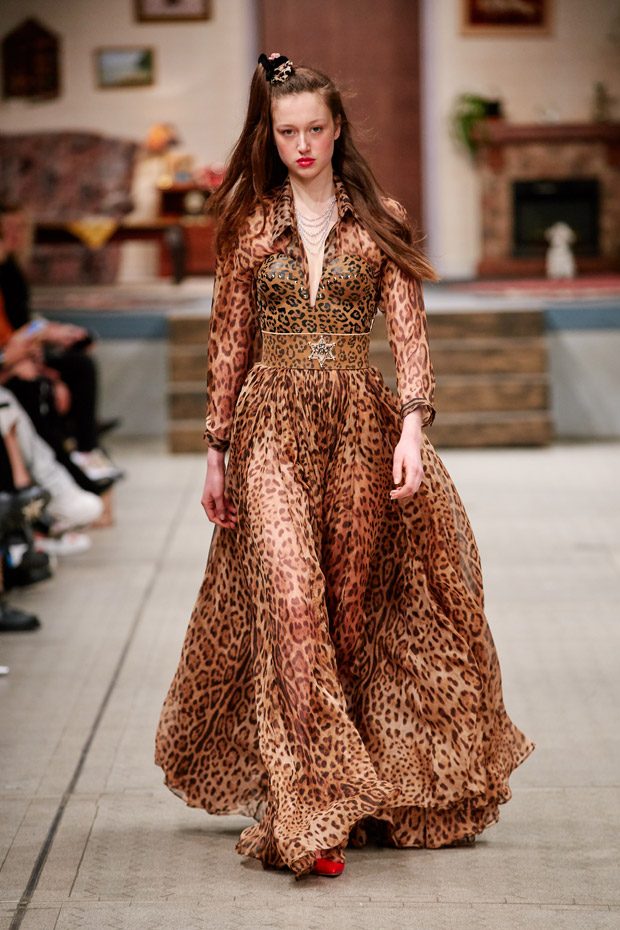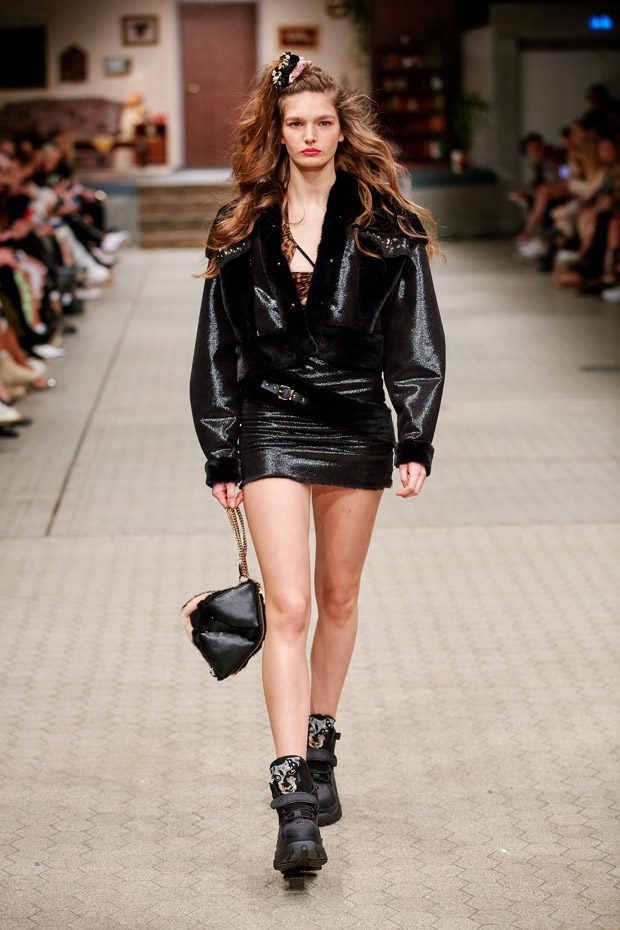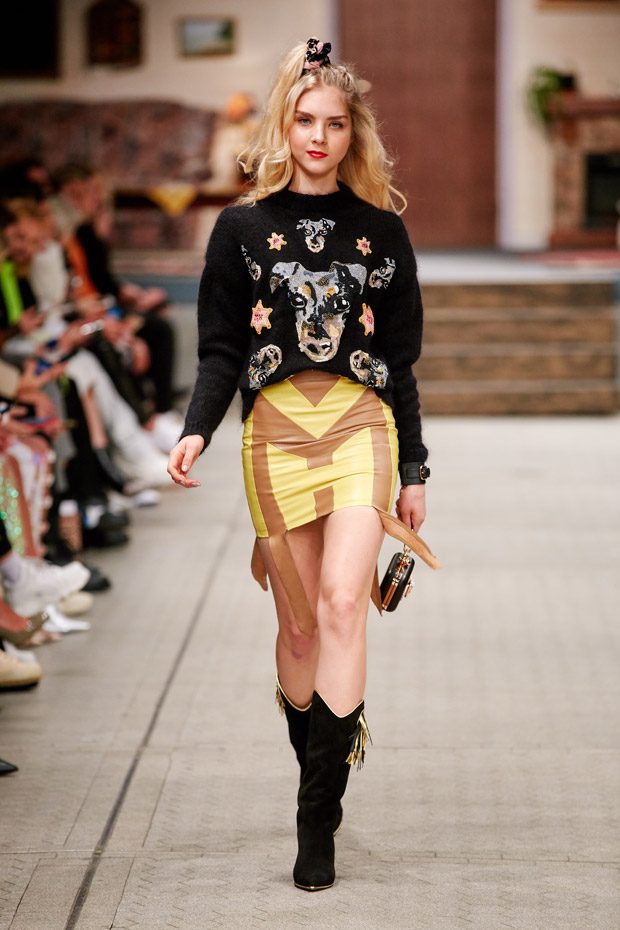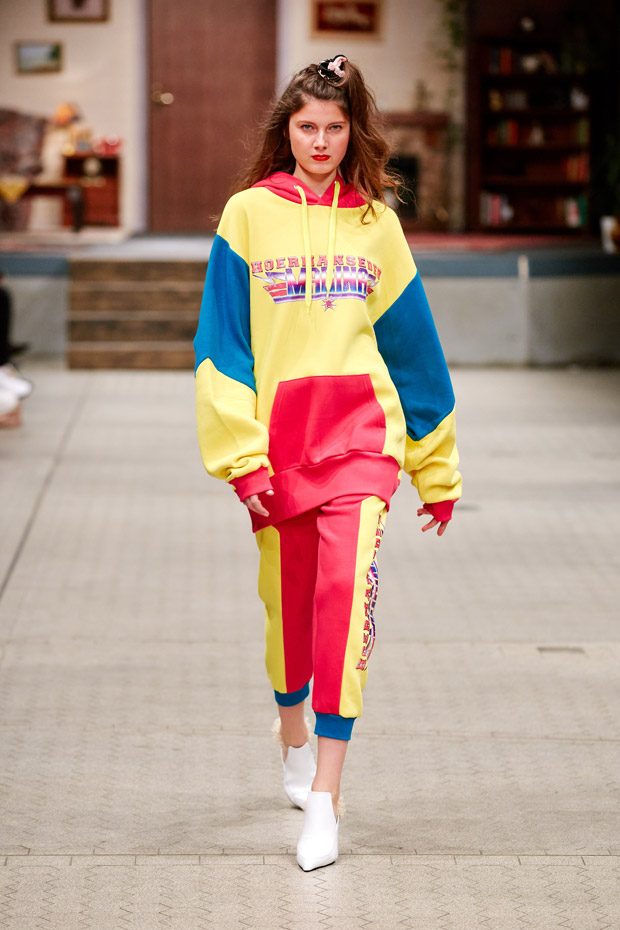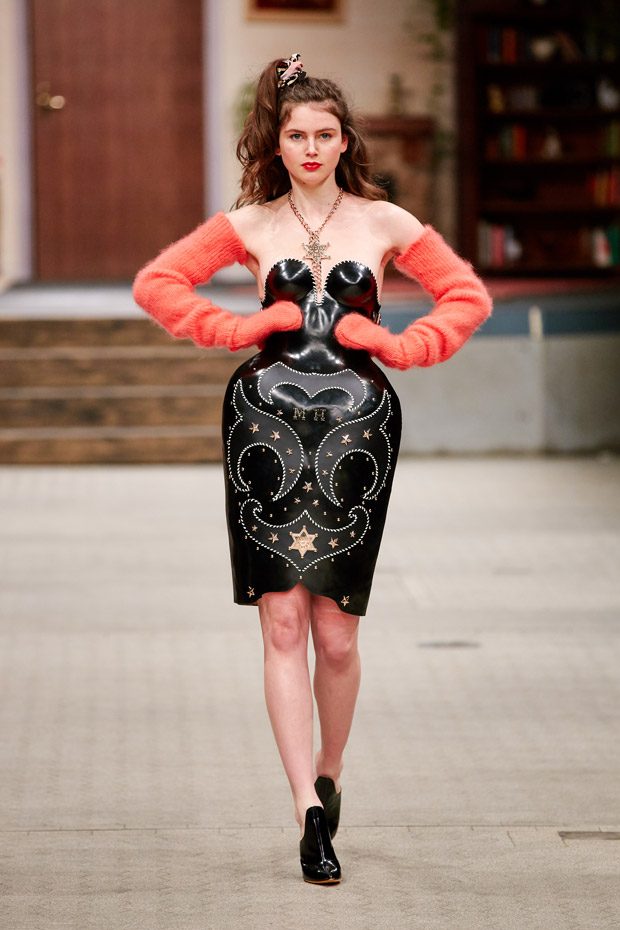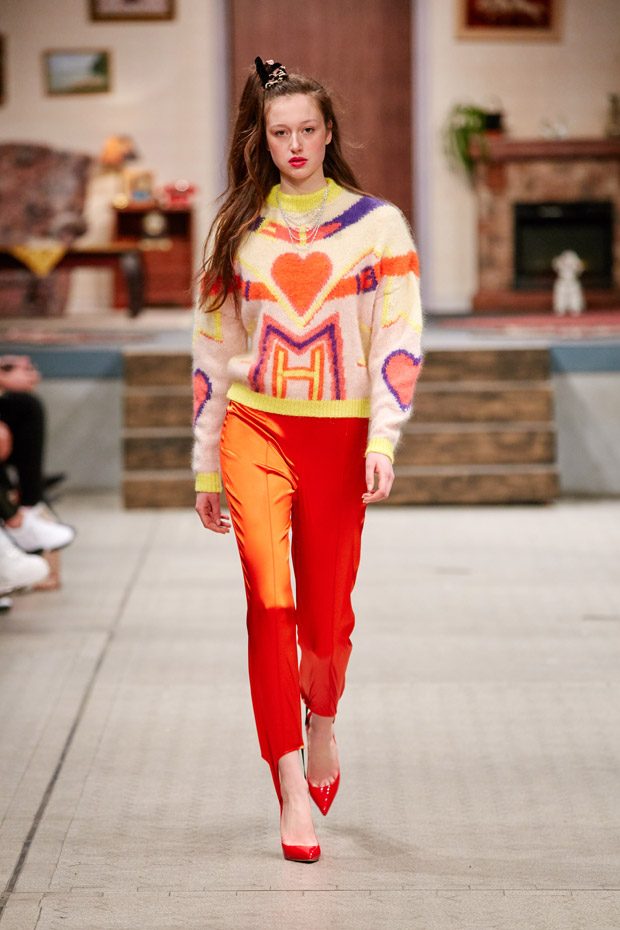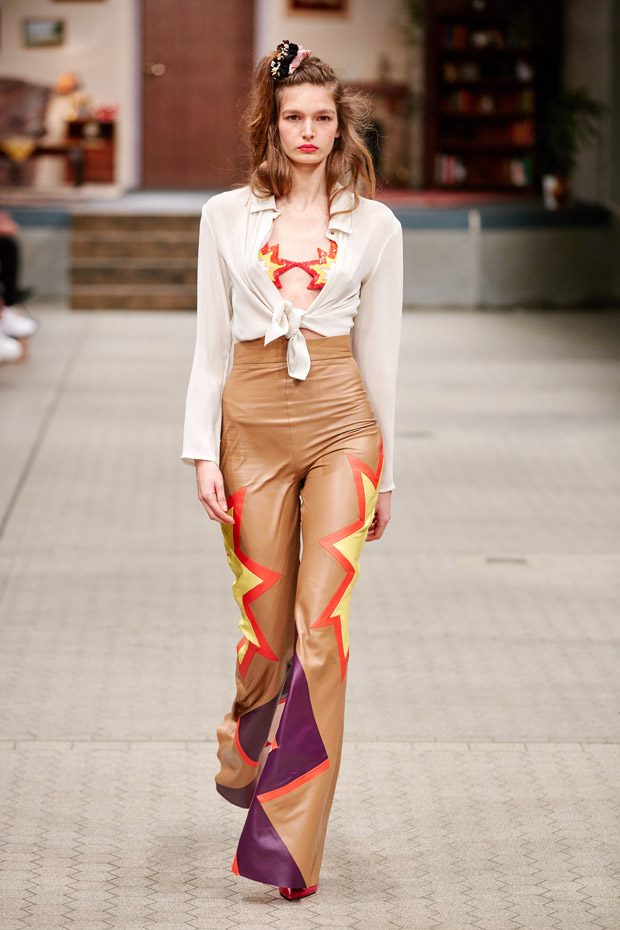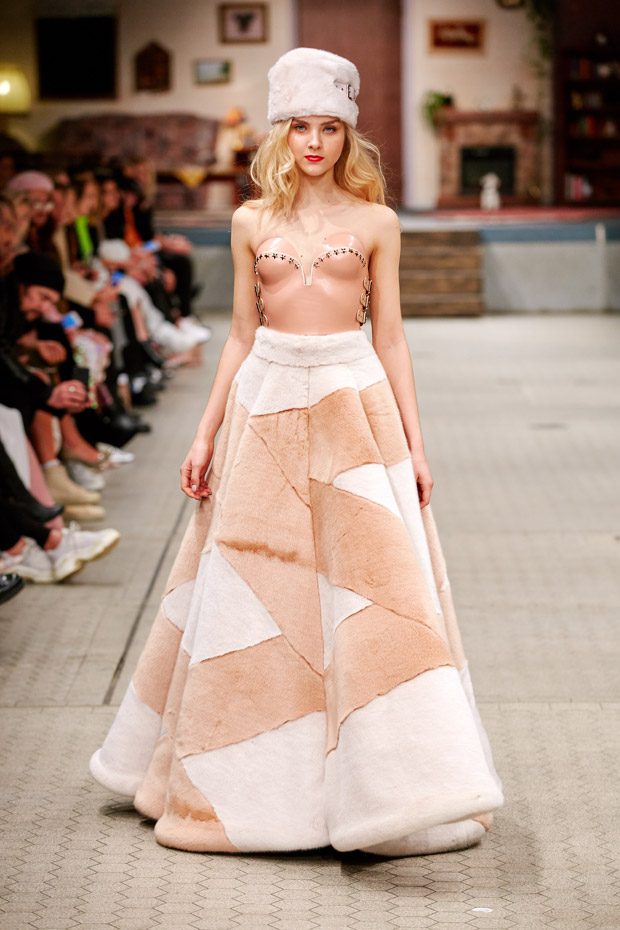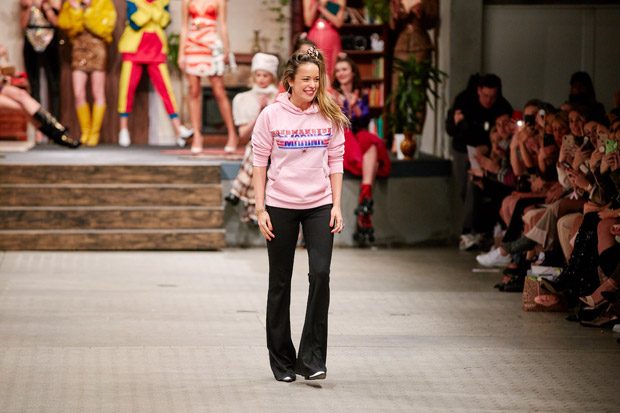 Picture Credit: Stefan Kraul
Review by Sussan Zeck for D'SCENE Magazine