The design duo Jale Richert and Michele Beil, that teamed up as Richert Beil, presented their Fall/Winter 2019/20 collection for the first time during Mercedes-Benz Fashion Week Berlin. "Alter Ego" can be understood as an interpretation of everyday situations that are displayed with the artistic staging of their very own visions. With a rather restrained colour palette, the collection had a slightly reduced, minimalistic approach. The 23 womenswear-, and menswear looks were a creative mingle from the Ready- to- Wear Collection plus Studio Couture. In a plenty of looks the gender lines were creatively blurred and thus, they can be worn by both men and women.
Continue below to read full review by our Germany Contributor SUSSAN ZECK: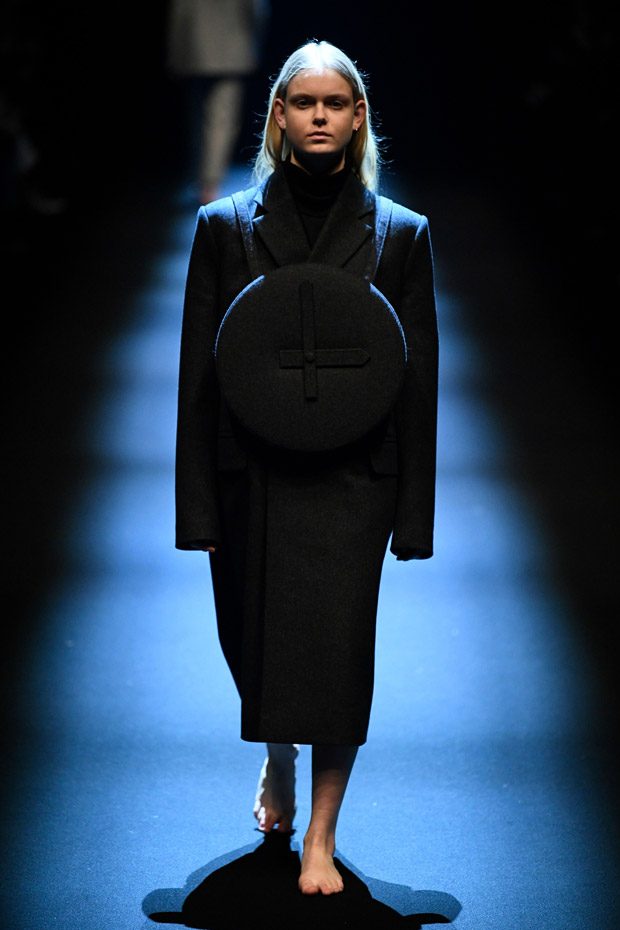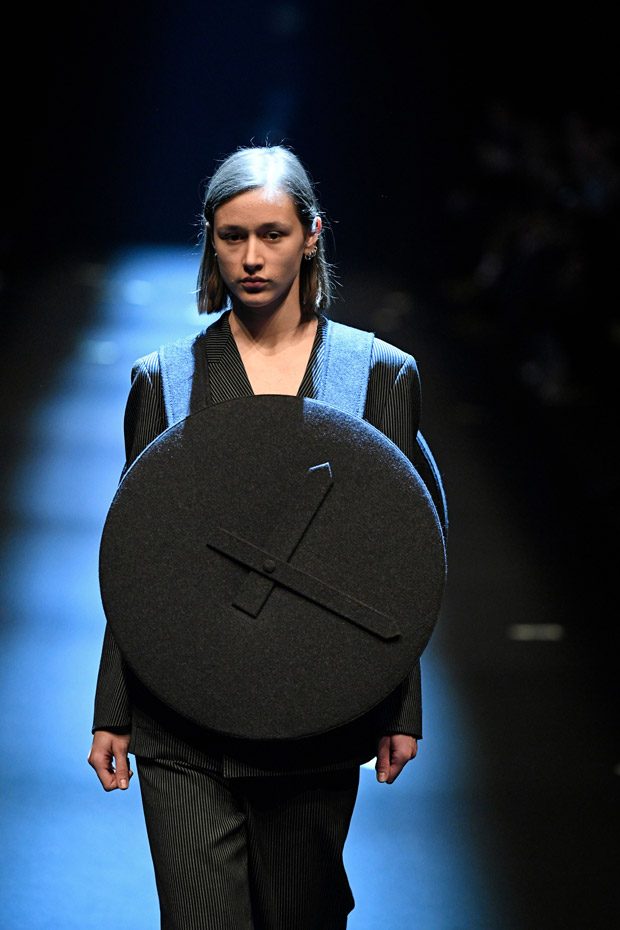 Sustainability and the use of traditional craftmanship played a central role in this collection. Furthermore some elements, that were depicted, should invoke the audience to think about various controversy topics: for instance banknotes were thrown on the floor and in the audience during the show. With that action, the designers wanted to express the monetary pressure that a plenty of designers suffer from these days, but also our continual consumption. Why not buying one piece of great quality instead of lots of cheaper, fast- fashion pieces? Additionally, casually consumed burgers could be understood as a symbol for lack of quality and our throwaway- mentality. The "teddy bear" element could be recognized in both cashmere overalls, but also in form of a charming
teddy bear toy, that was pulled along the runway on a small handcart. Worth of mentioning is also the fact the cast of the show was a rather diverse one, a bit apart of the stereotypical model cast.
We witnessed a timeless, reduced collection kept in rather restrained hues, that evoked the audience to focus more on quality, and less on our fast- living consume preferences.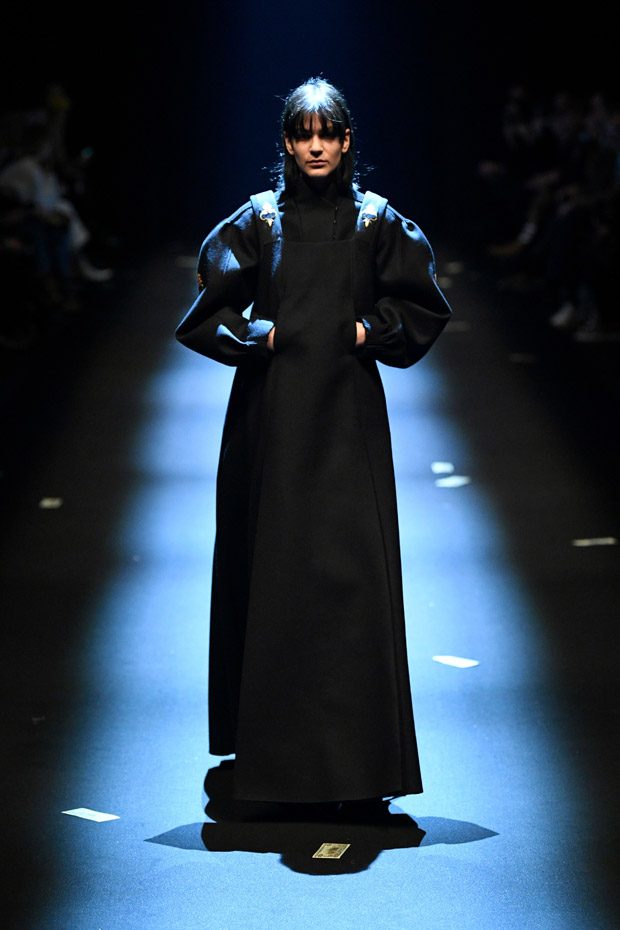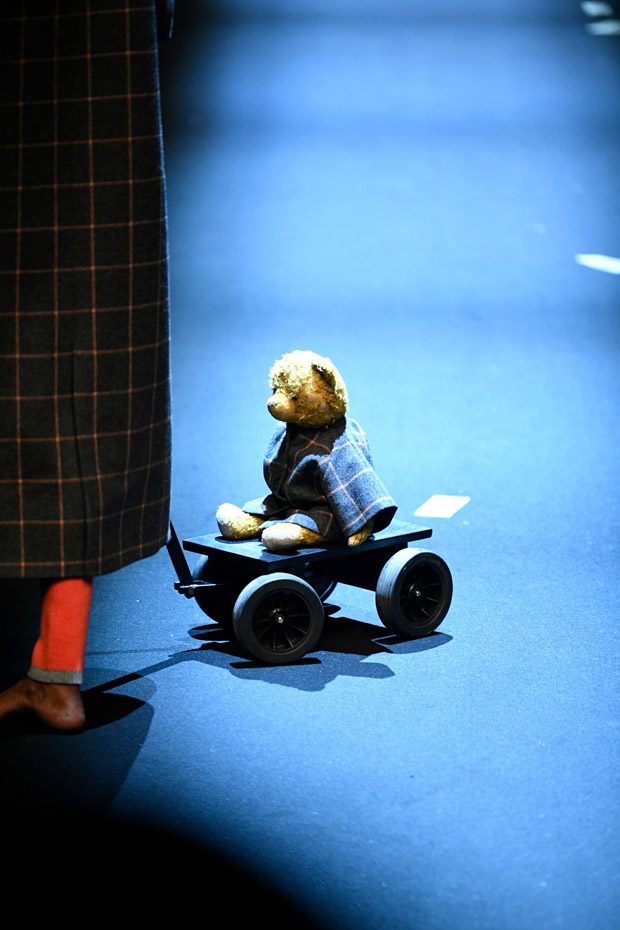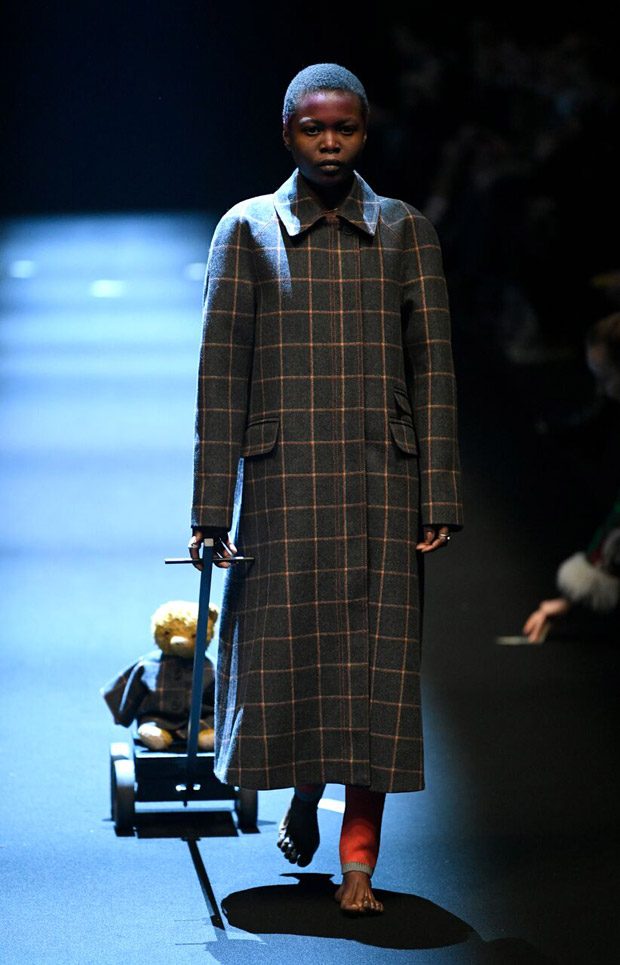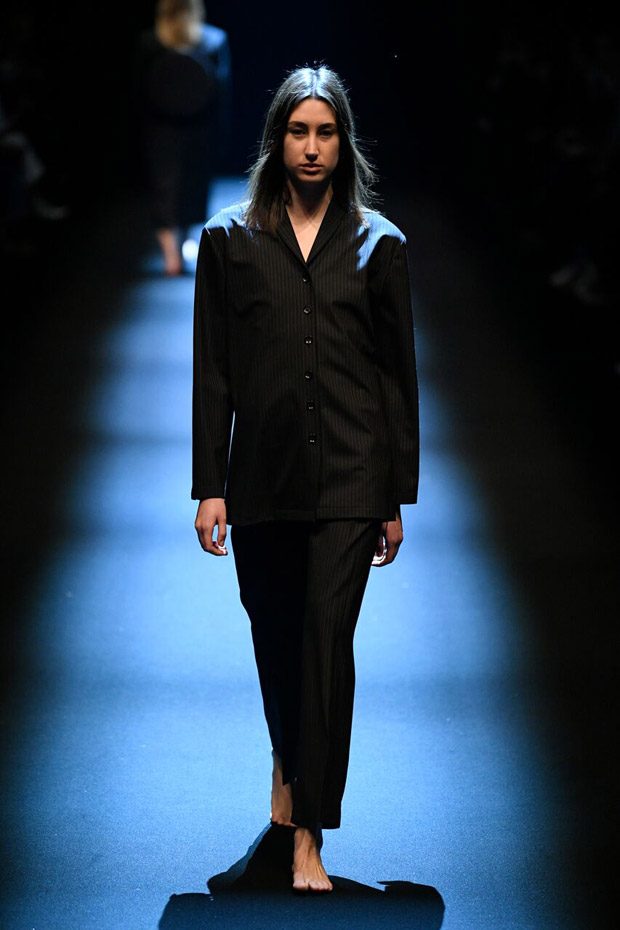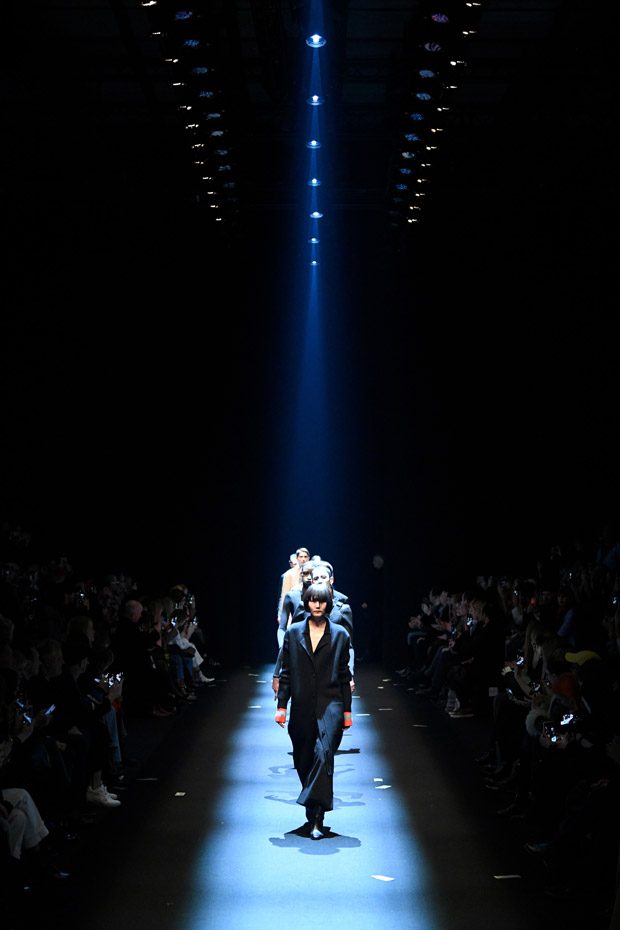 Picture Credit: Richert Beil
Review by Sussan Zeck for D'SCENE Magazine