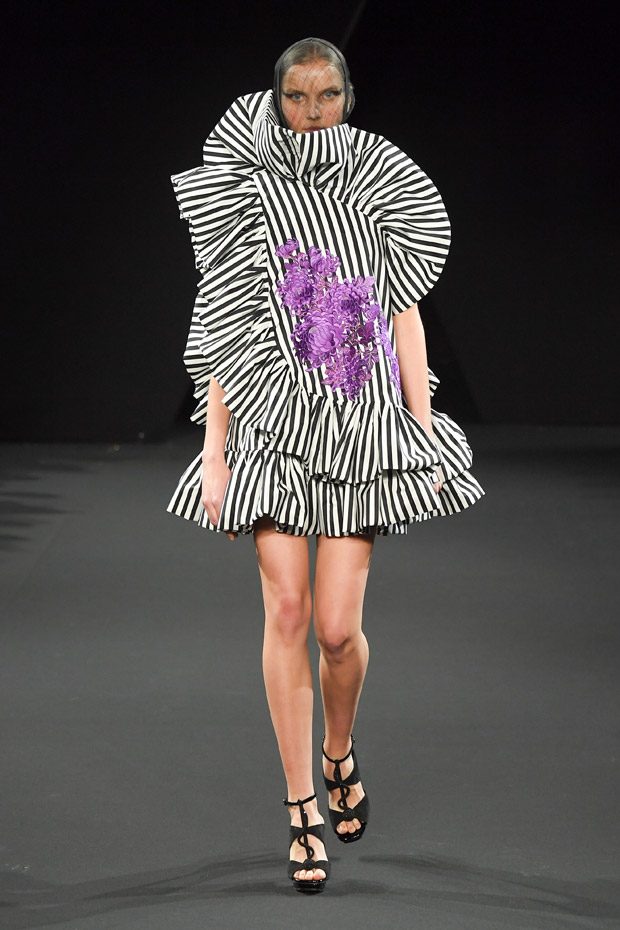 Designer Yumi Katsura presented her Spring Summer 2019 Haute Couture The Elegance Tie collection, that explores designer's sense of Japonisme as a participation project of "Japonismes 2018", currently being held in Paris in commemoration of 160 years of Japan-French friendship, on January 22nd, during the ongoing Paris Fashion Week.
"If in her past collections, Yumi Katsura were showing her love for Japanese painters from 20th century, this time she decided to think about Yumi Katsura's Japonisme. Each look is based on the traditional Kimono and from there; the shapes, motifs and embroideries are constructed, with a special focus on the Obi and the elegant way to tie a Kimono. Yumi Katsura gives a new interpretation of layering by mixing the occidental ribbon tie and the Obi, two different ways of playing with it. Kabuki, Ukiyo-e, cherry blossom flowers, Yuzen hand paint and Nishijin textile rhythm the collection that transcripts the traditions of Japan into the modern world."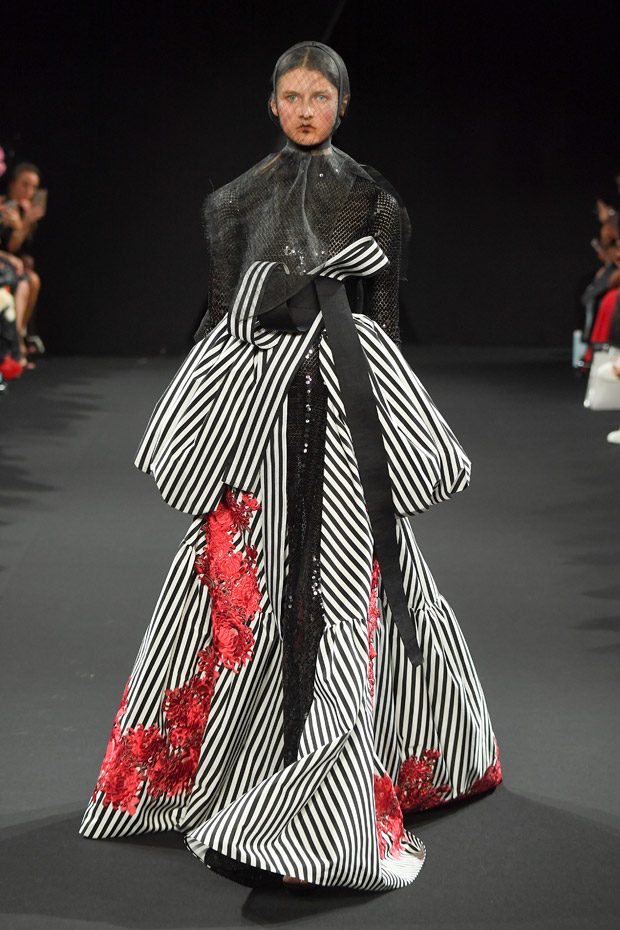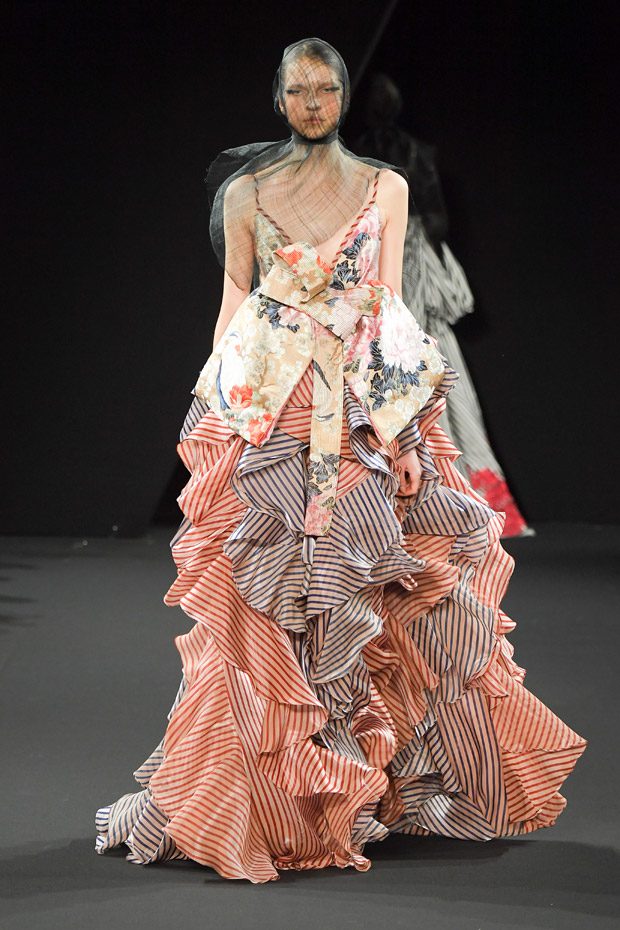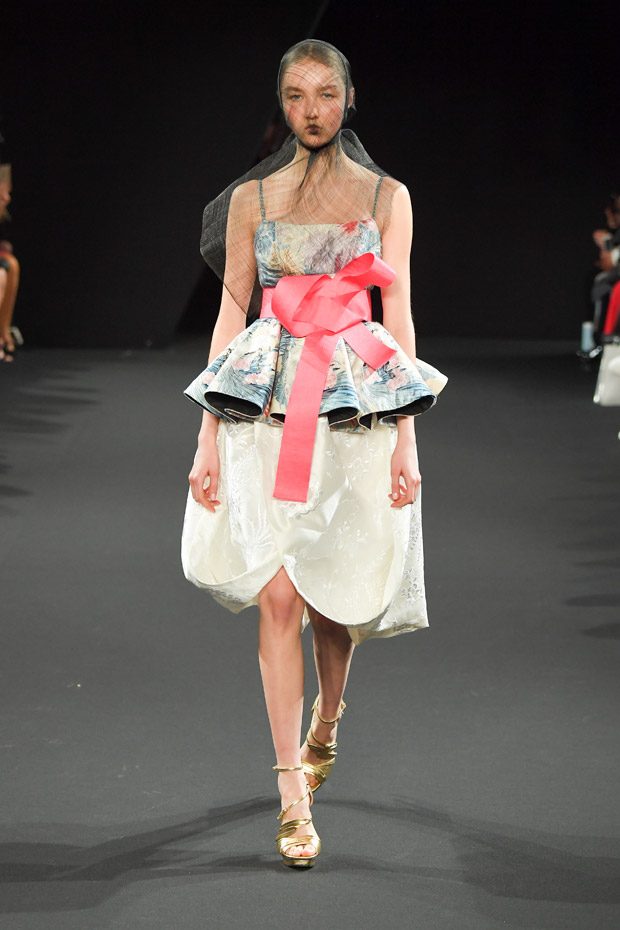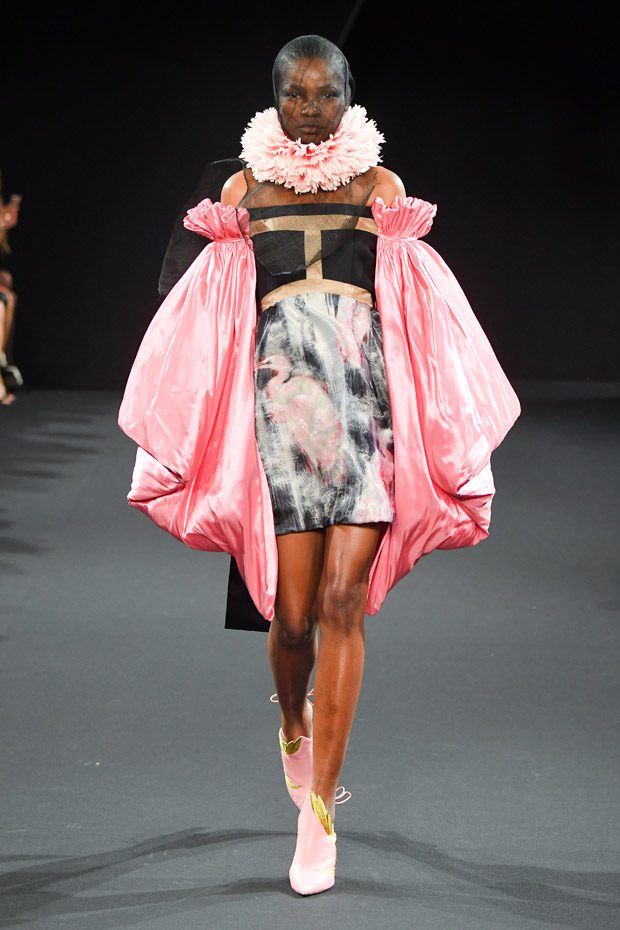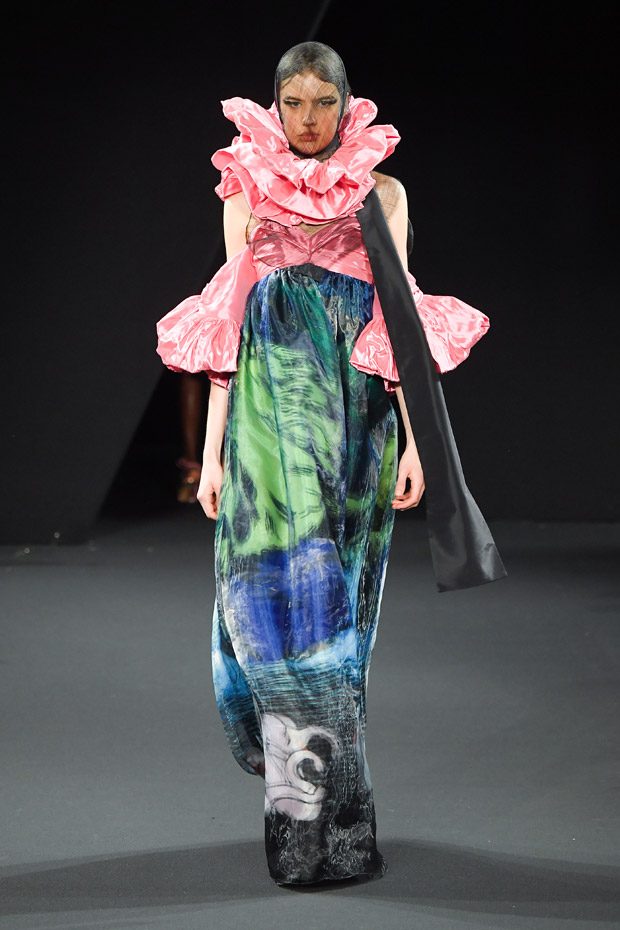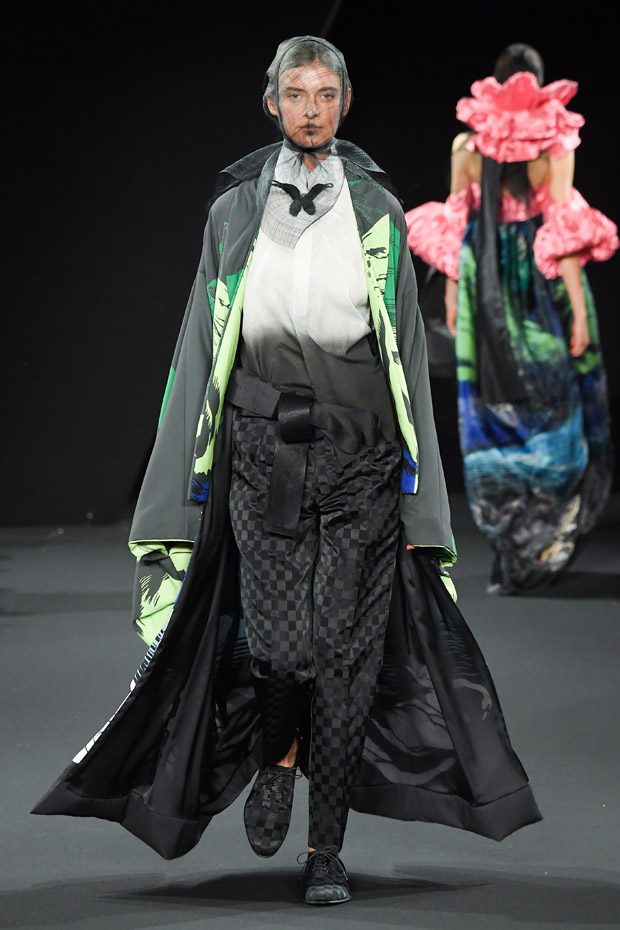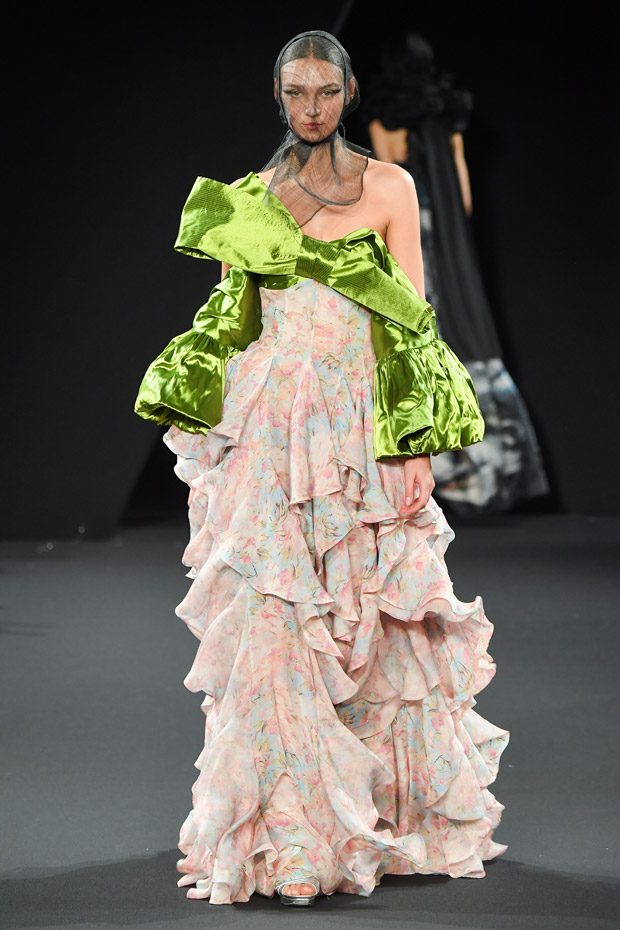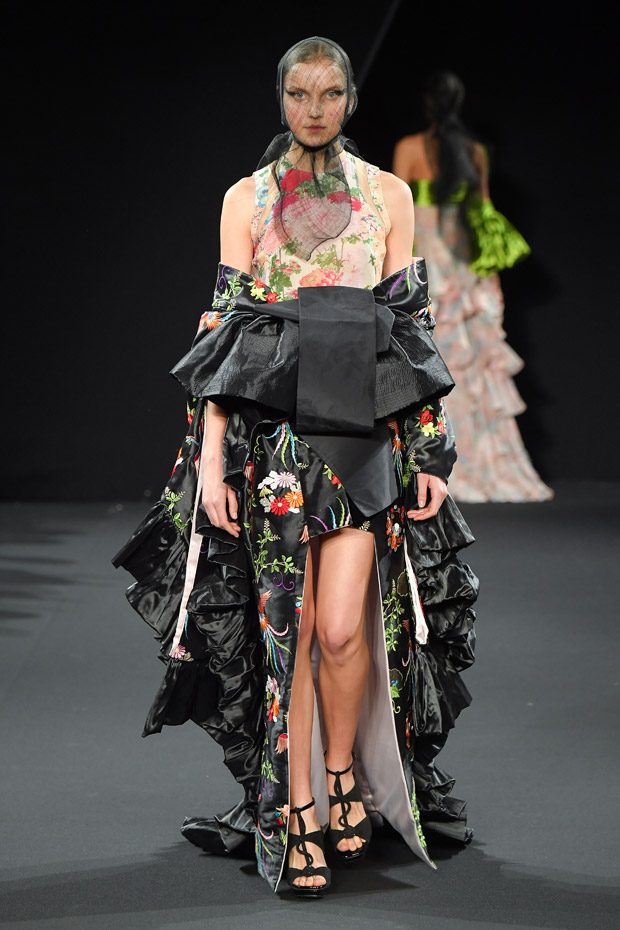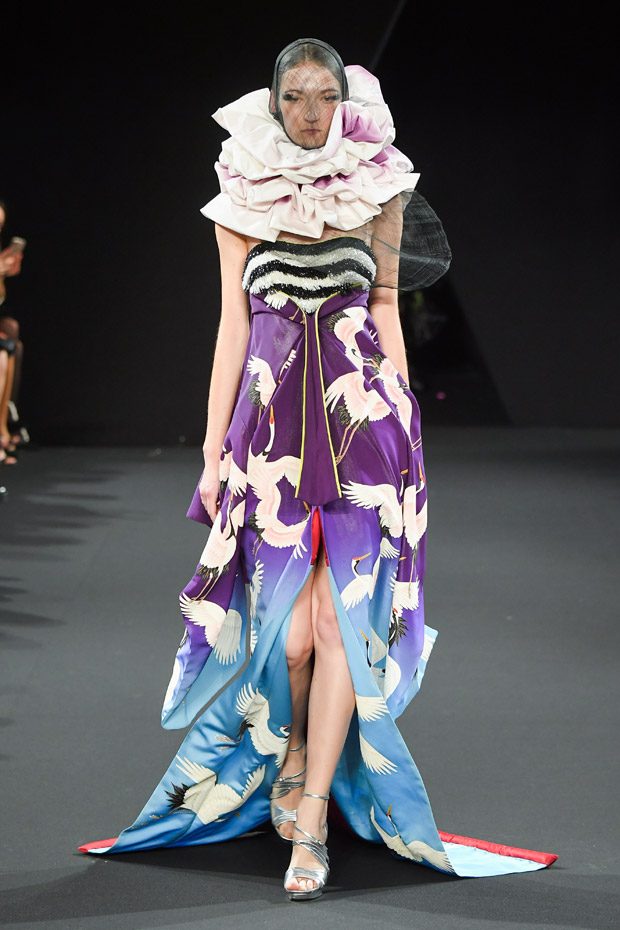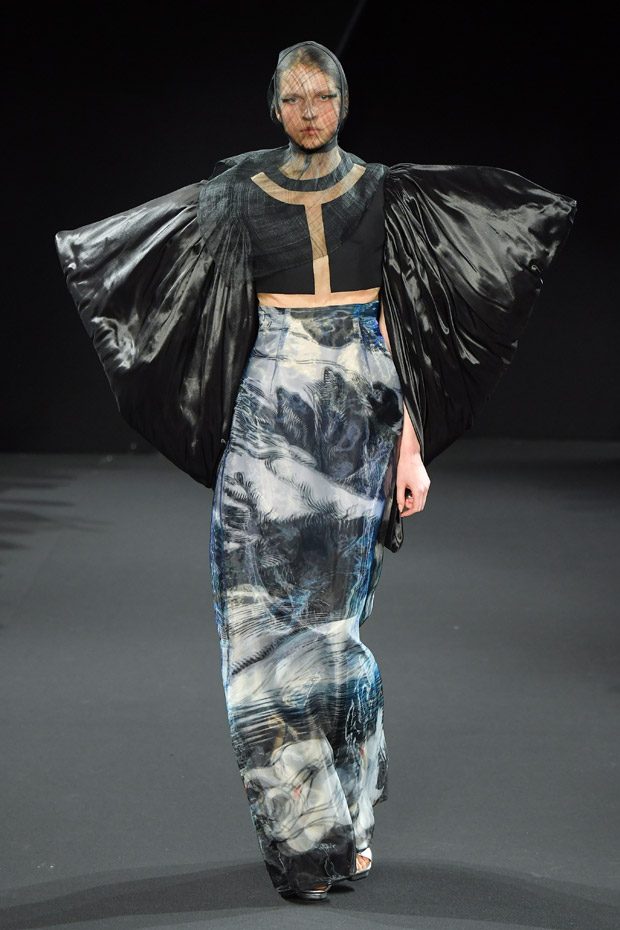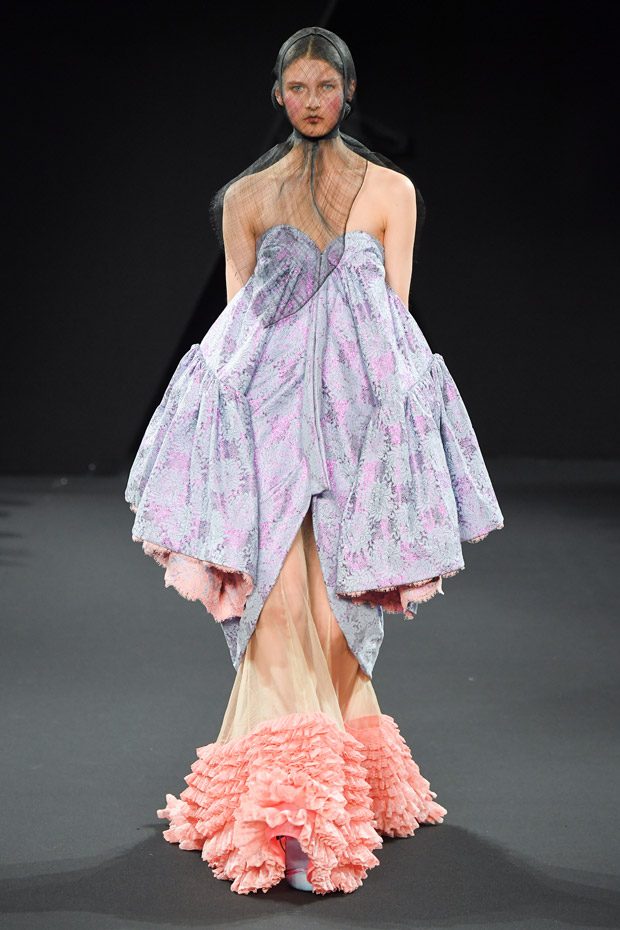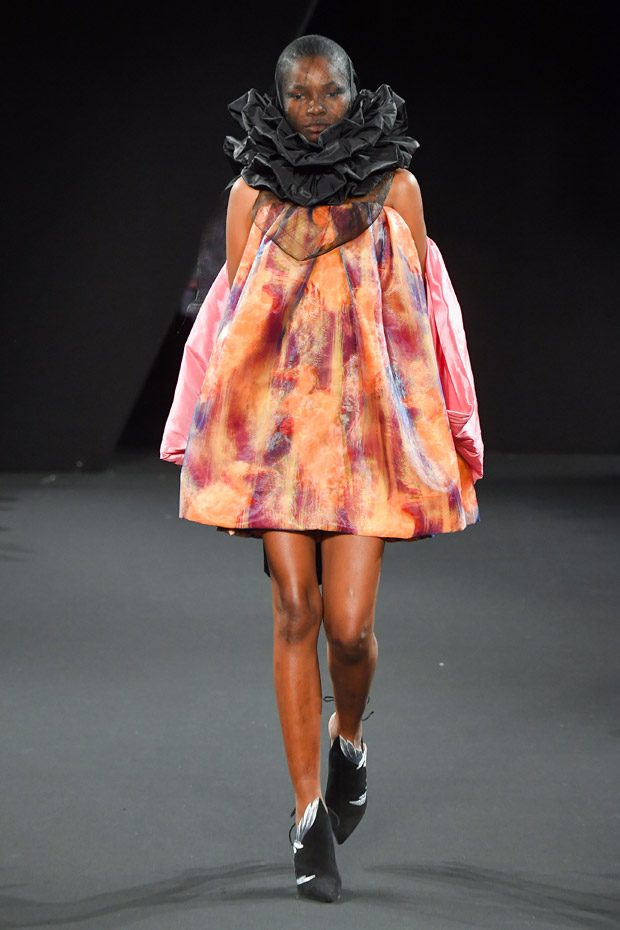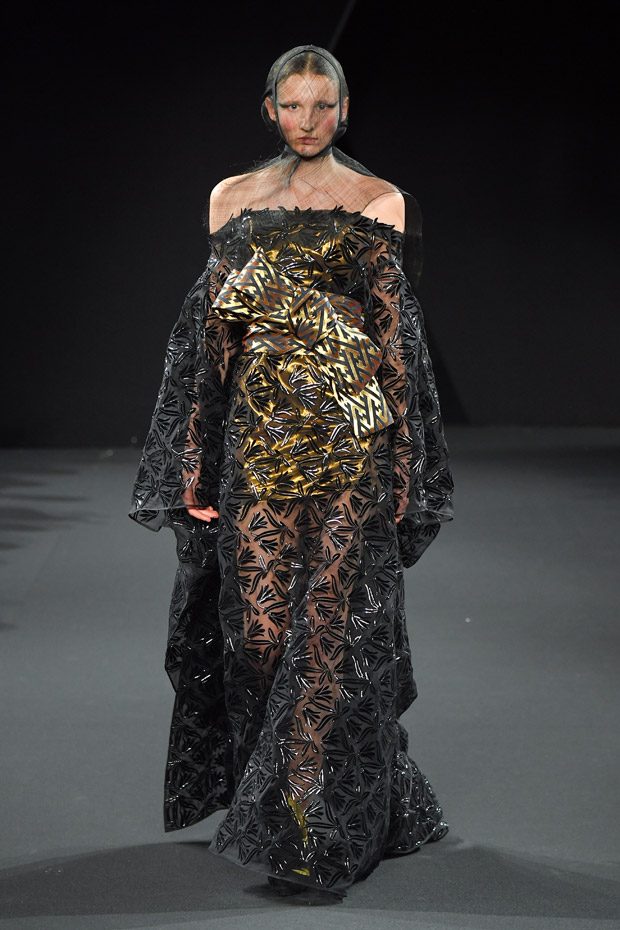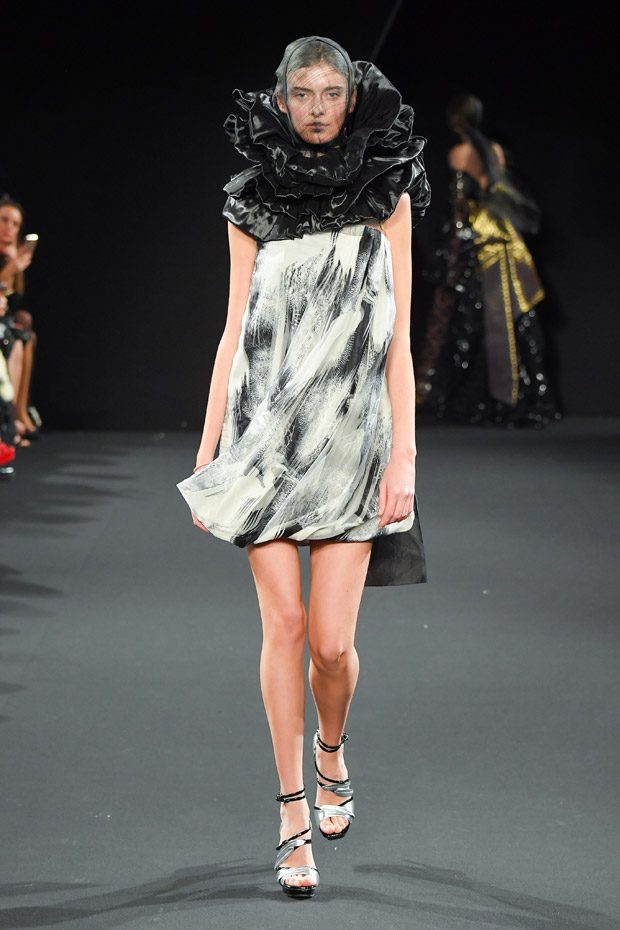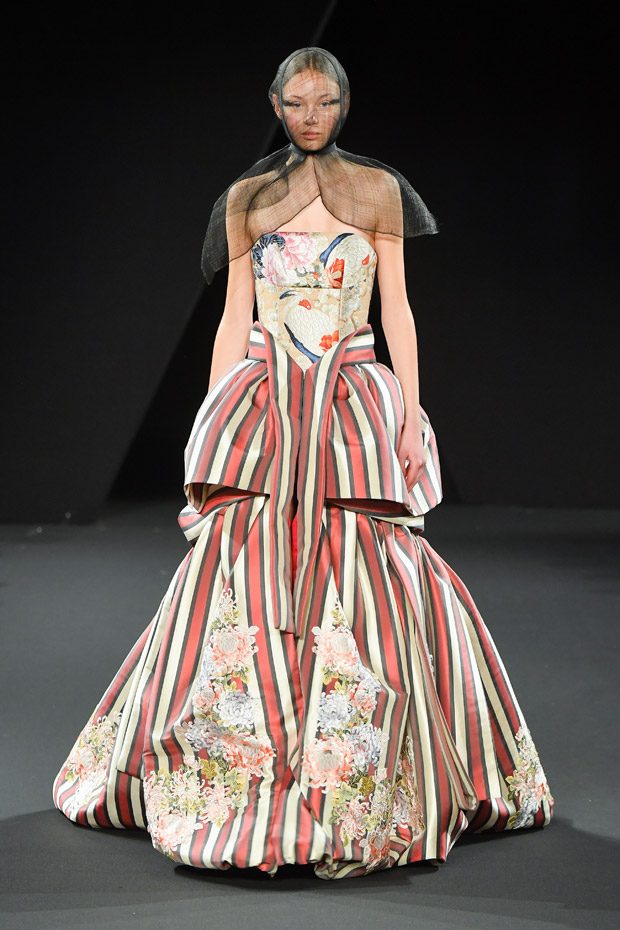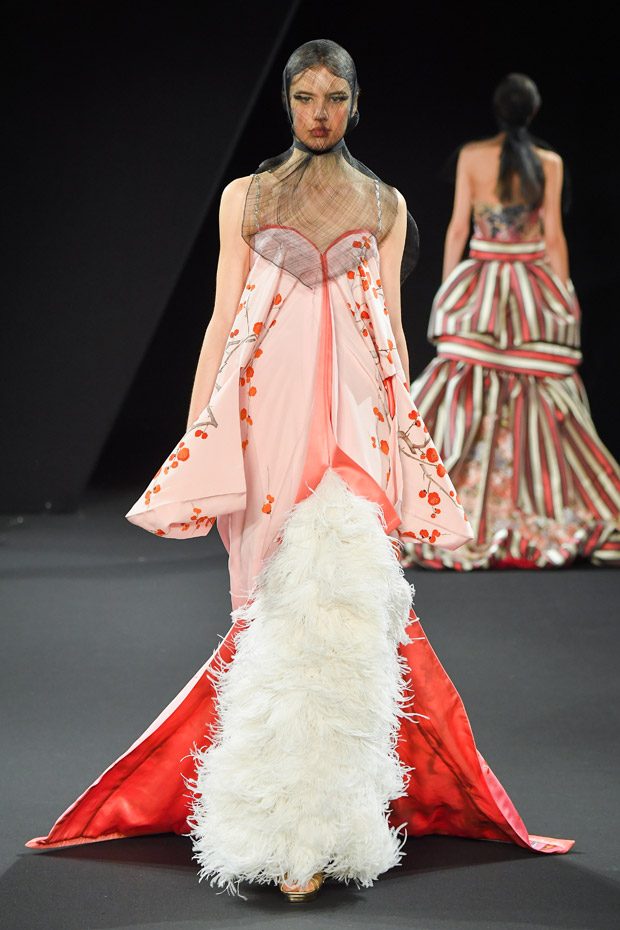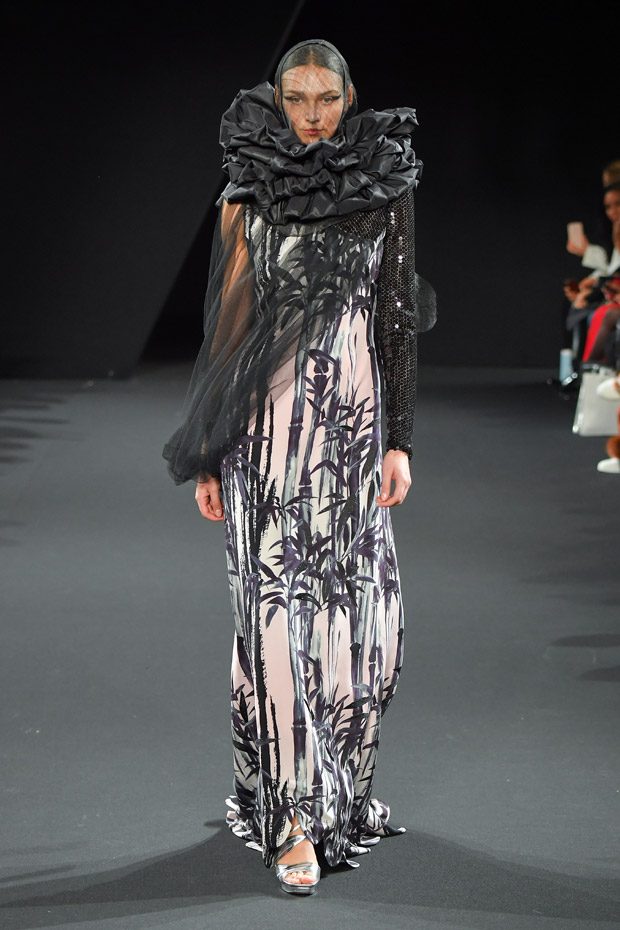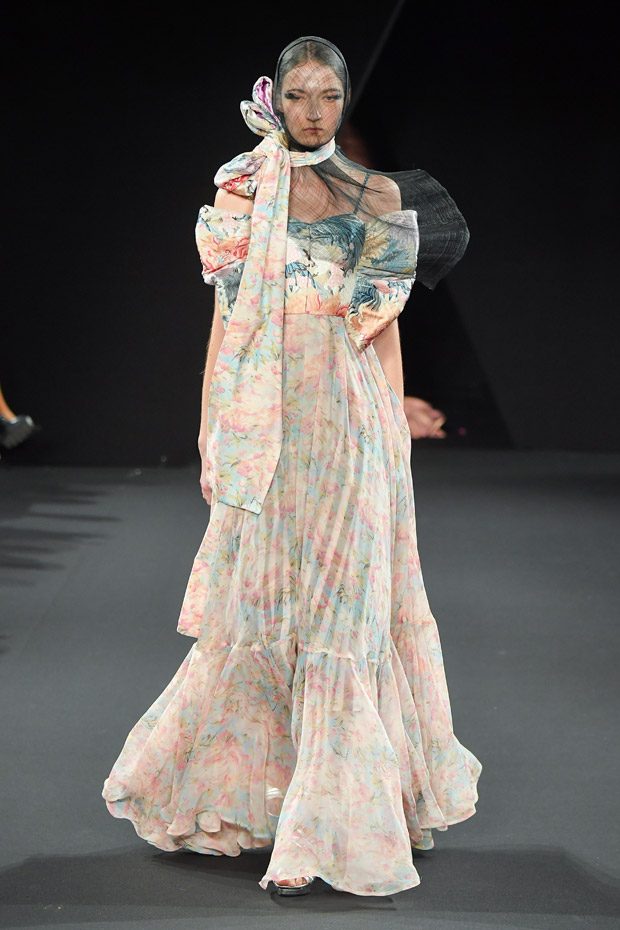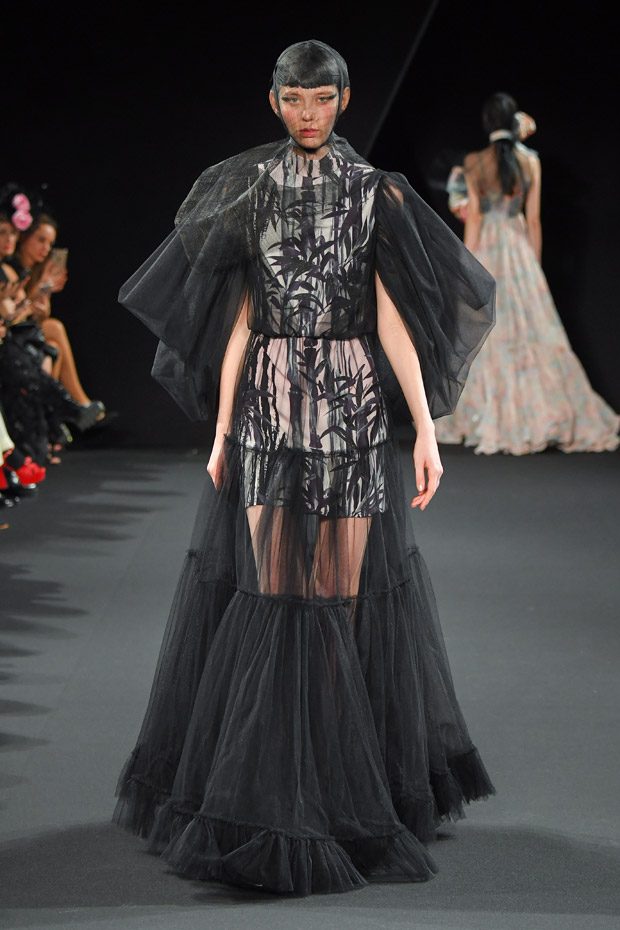 All images © Victor Boyko / Courtesy of YUMI KATSURA / TOTEM FASHION
We love hearing from you, connect with us on Twitter, Instagram and Facebook.