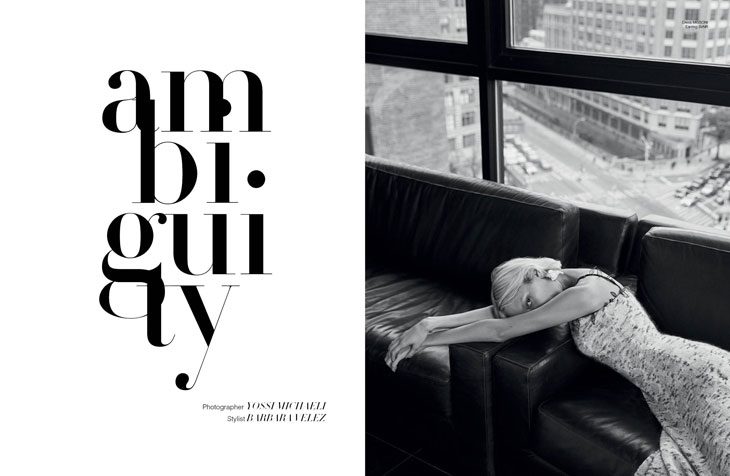 Our cover star CHARLOTTE CAREY sits down for an exclusive interview with Editor ANA MARKOVIC to talk about her beginnings as a model, the meaning of style and beauty routines.
Read more after the jump: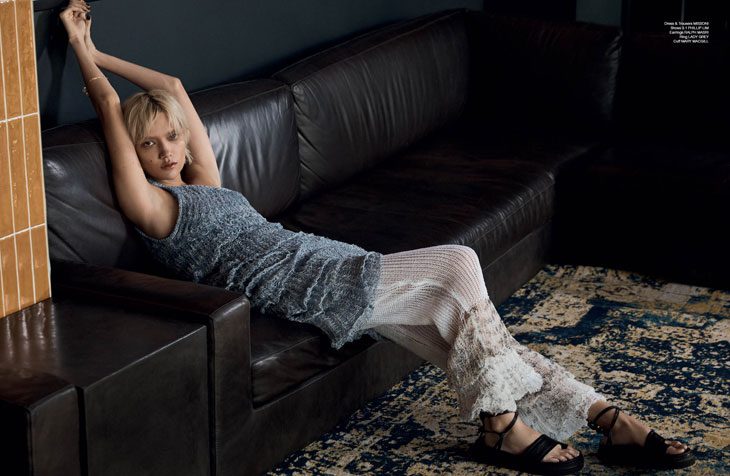 What initially drew you to modeling?
I didn't expect nor see myself being a model. I got scouted one day and I wanted to make some money so I could hang with my friends on the weekends and eat in n out burgers all the time and so I contacted the person who scouted me and that's how it all started.
Do you remember your fist shoot? Can you walk us through the beginning of your career?
Yeah, basically my first shoot was out in the Valley in California, and I remember one of the shots was me wearing a pillow case that they made into a shirt basically and we were shooting by the pool and my dad was like wth lol! But it's one of my favorites shots of me.
What is your greatest strength as a model?
I think my greatest strength is being versatile and I bring positive strength onto sets.
What are some of highlights from your career?
I think it would be walking for Alexander Wang as a Semi-Exclusive as he's one of my favorite designers, and doing the YSL fragrance campaign with Zoe Kravitz.
What photoshoot or campaign stands out most in your mind?
Definitely shooting the Rag & Bone campaign for their spring summer 2018 collection is one of my most memorable campaign shoots.
What do you think is the hardest moment in a model's career, and how do you push through?
Probably not seeing my family as much. I talk to them as much as I can and try to spend time with them when I get to Los Angeles.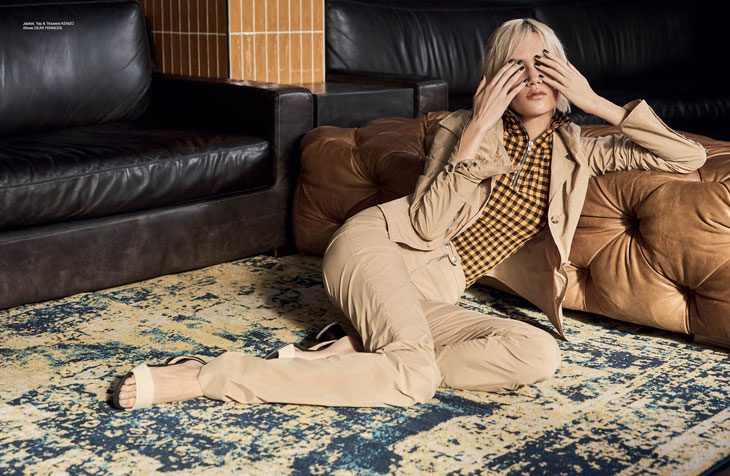 Do you think there is a lack of diversity in the fashion industry?
Yes there is, but I'm happy that that seems to be changing.
What's the worst preconceived idea people have about models?
Hmm that we might have everything I guess?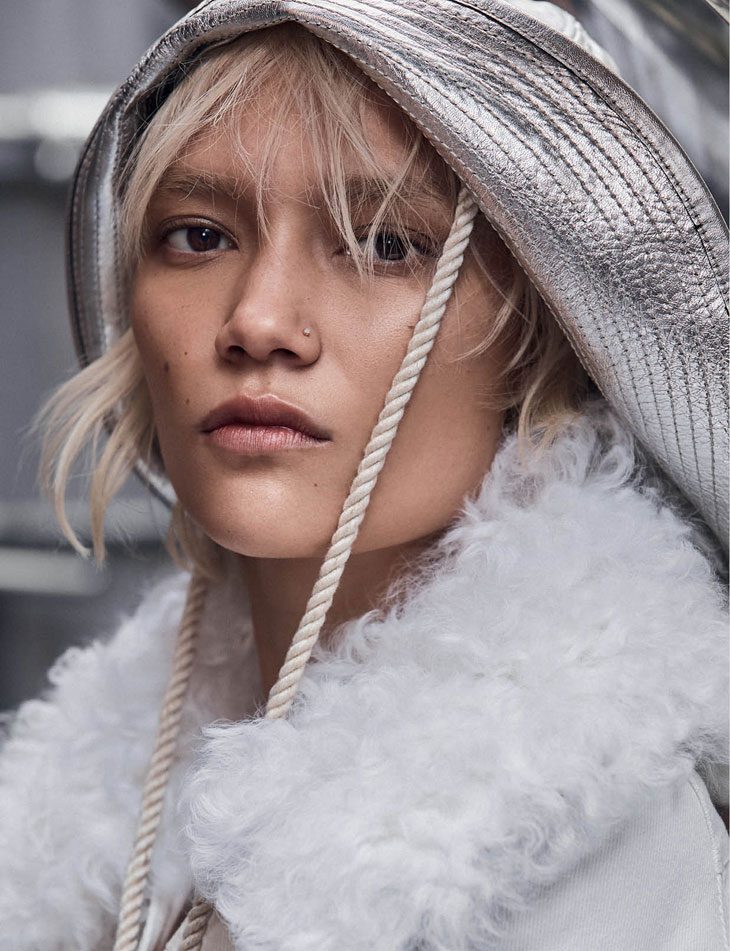 What does style mean to you?
It's just about you coloring yourself in a way. What makes you feel confident… It's you… Feel like you describe yourself and the way you feel everyday and vibe.
How do you unwind and recharge?
I like to sleep a lot and do Pilates and box to get back into my routine. Also, I love to take a vacation sometimes somewhere quiet and really be away.
How do you manage to stay so fit and healthy?
I try to box as much as I can and I do lots of cardio and Pilates.
Could you describe your beauty routine?
I'm obsessed with skin care products so I wash my face every morning and night and I put on a facial mask usually after I do a shoot. Also I try not to use too many products in my routine as well and change it up. Finally, I do try to drink loads of water.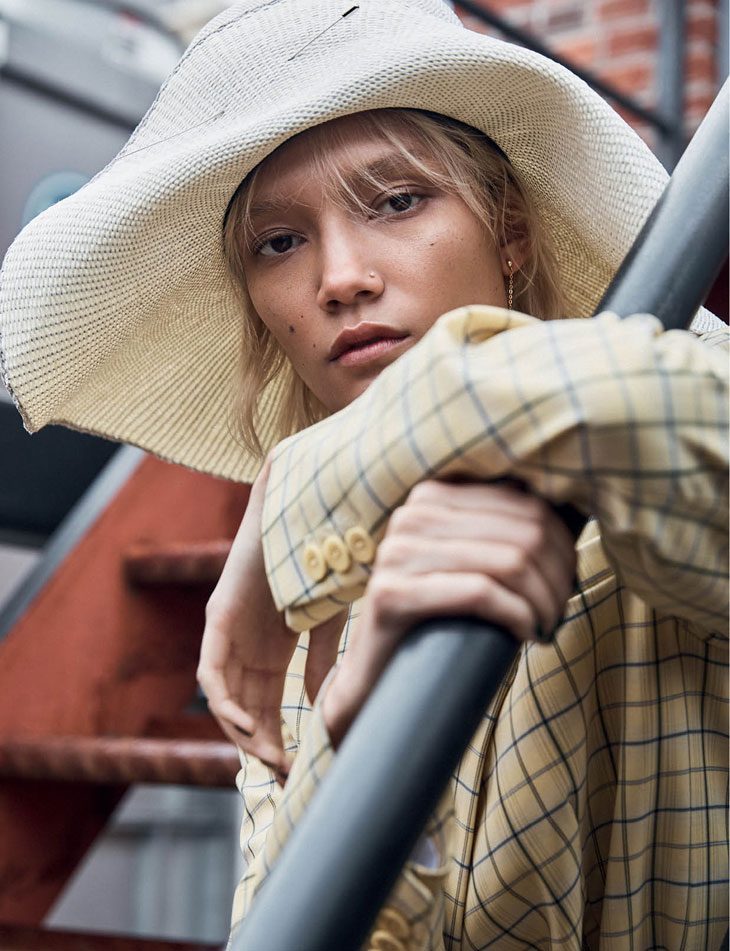 What's coming up for you in 2019?
A new chapter. Wanting to move to London after 10 years in New York, and then I will see what's in store.
If a movie was made about your life, what genre would it be, and who would play you?
Lost in Translation, and Lea Seydoux!
In years to come, how would you like to be remembered?
As a chill ass chick
Keep up with Charlotte on Instagram @_charlottecarey
DESIGN SCENE 030 is out tomorrow.
Photographer Yossi Michaeli at Wilhelmina Artists – www.yossimichaeli.com
Producer Sheri Chiu
Stylist Barbara Velez
Hair Stylist Linda Shalabi at See Management
Makeup Artist Ann Benjamas at Wilhelmina Artists
Nail Artist Jini Lim at See Management
Model Charlotte Carey at Muse Model Management
Photographer Assistants Katy Andrascik and Omri Rosengart
Stylist Assistant Ajai Johnson
Lensed at the Arlo SoHo Hotel
Nestled beside Soho, TriBeCa and the West Village, Arlo SoHo is an ideal home base for urban explorers. The 325-room hotel offers ample public space paired with cozy, thoughtfully-designed guest rooms. The property also offers a range of food & beverage venues, including full-service, seasonal American restaurant, Harold's, and two inviting bars: Arlo Lobby Bar and Arlo Roof Top.