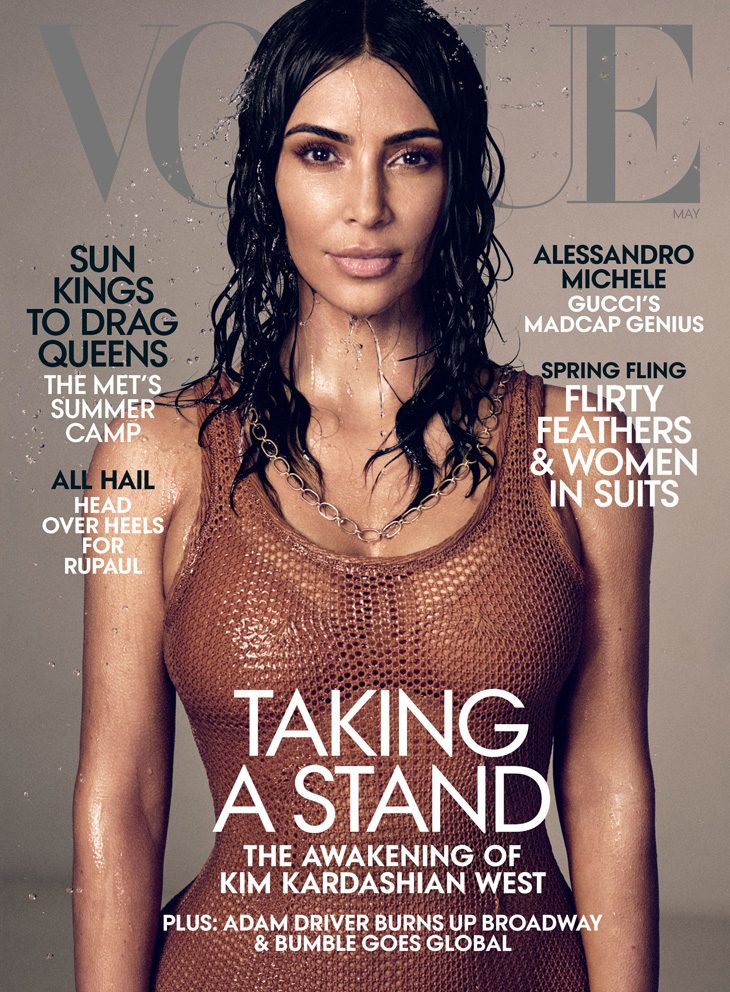 Reality star Kim Kardashian West takes the cover story of American Vogue Magazine's May 2019 edition captured by fashion photographer Mikael Jansson. In charge of styling was fashion editor Tonne Goodman, who for the session selected pieces from Chanel, Irene Neuwirth, Valentino, Brandon Maxwell, Rosetta Getty, Manolo Blahnik, Moeva, 3.1 Phillip Lim, Alejandra Alonso Rojas, and Elsa Peretti for Tiffany & Co. Beauty is work of hair stylist Shay Ashual, makeup artist Hannah Murray, and manicurist Tom Bachik. Produced by North Six.
"When he was still fairly new to the relationship, he was like, 'Can I give you a fashion makeover?' I was open: Sure! Dress me up! He took me to a Lakers game and he put me in this black Givenchy leather dress and Tom Ford snakeskin shoes and a team of stylists came to my house, and when we came home, there were shoes piled up almost to the ceiling that they had taken out of my closet. I only had two pairs left! I almost started to cry. I spent years collecting those. And then there were racks and racks of clothes, designers I'd never heard of before, like Lanvin or Balmain or Margiela […] He's been my go-to stylist ever since. I've always admired how he's marketed things or come up with ideas for his videos and his looks—he thinks ahead. I show him what we're doing at night when we're in bed." – Kardashian West on Kanye's influence on her style.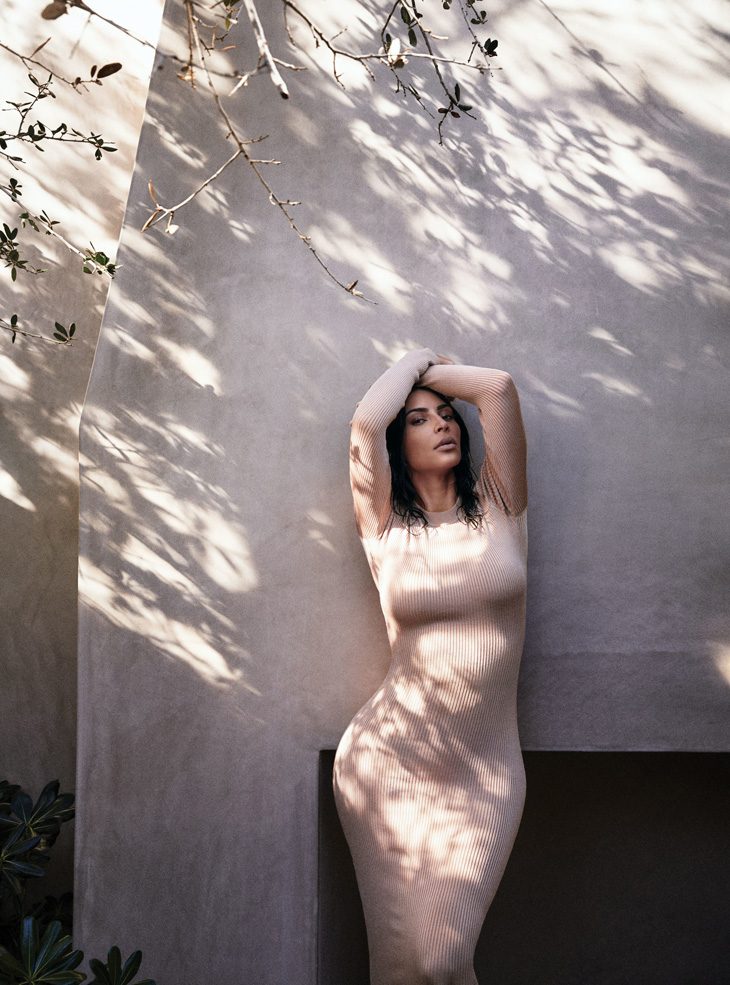 "First year of law school, you have to cover three subjects: criminal law, torts, and contracts. To me, torts is the most confusing, contracts the most boring, and crim law I can do in my sleep. Took my first test, I got a 100. Super easy for me. The reading is what really gets me. It's so time-consuming. The concepts I grasp in two seconds." – Kardashian West on studying law.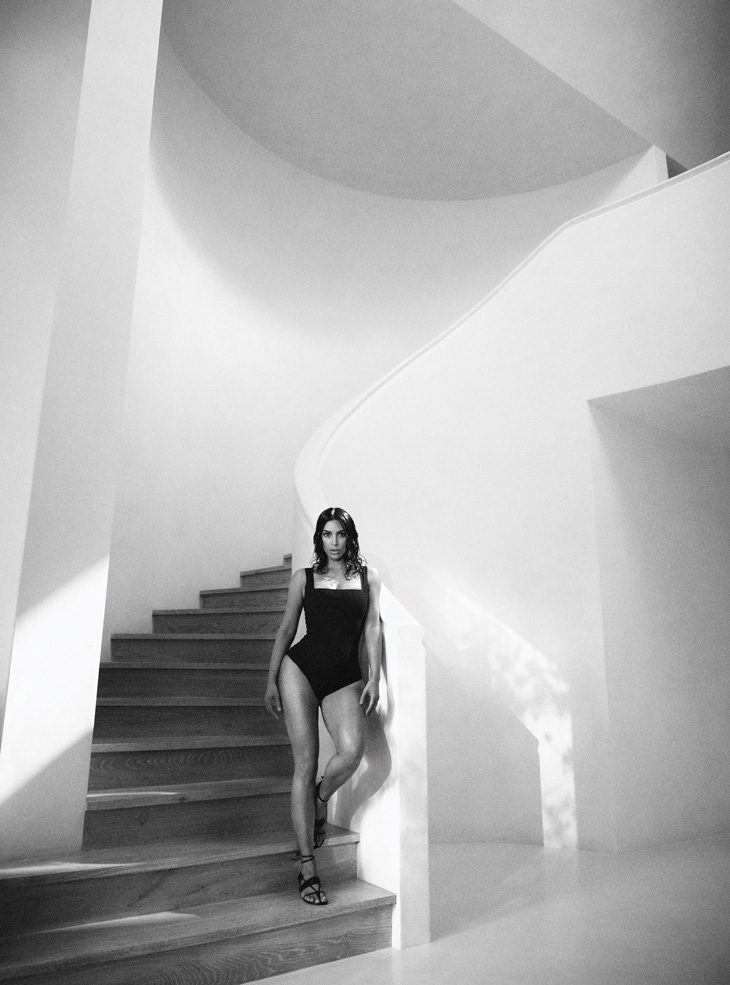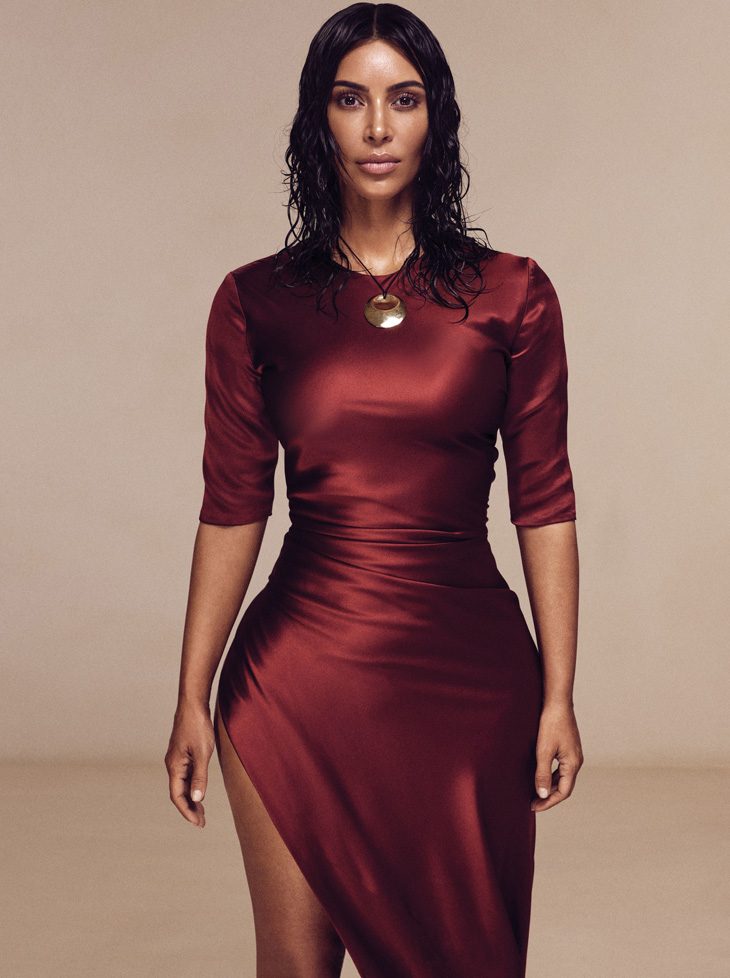 Photography © Mikael Jansson for American Vogue – www.vogue.com