Fashion designer James Long presented ICEBERG's Resort 2020 collection inspired by determined and powerful women with sense of fun and youthful energy.
"Tonal Punky Flower orchids climb over chic tailoring in fluro primaries on white. Worn with crisp shirts and a matching tie she is the Mod in modern. Red and hot pink are spliced together in ankle crop trousers and ICEBERG knitted polo shirts or shown as colour blocked fluid maxi looks in satin, chiffon and crepes. A boyish Rocker zipped sleeve jacket and matching bondage trousers flash to reveal the palest candy flesh pink, drip with chains.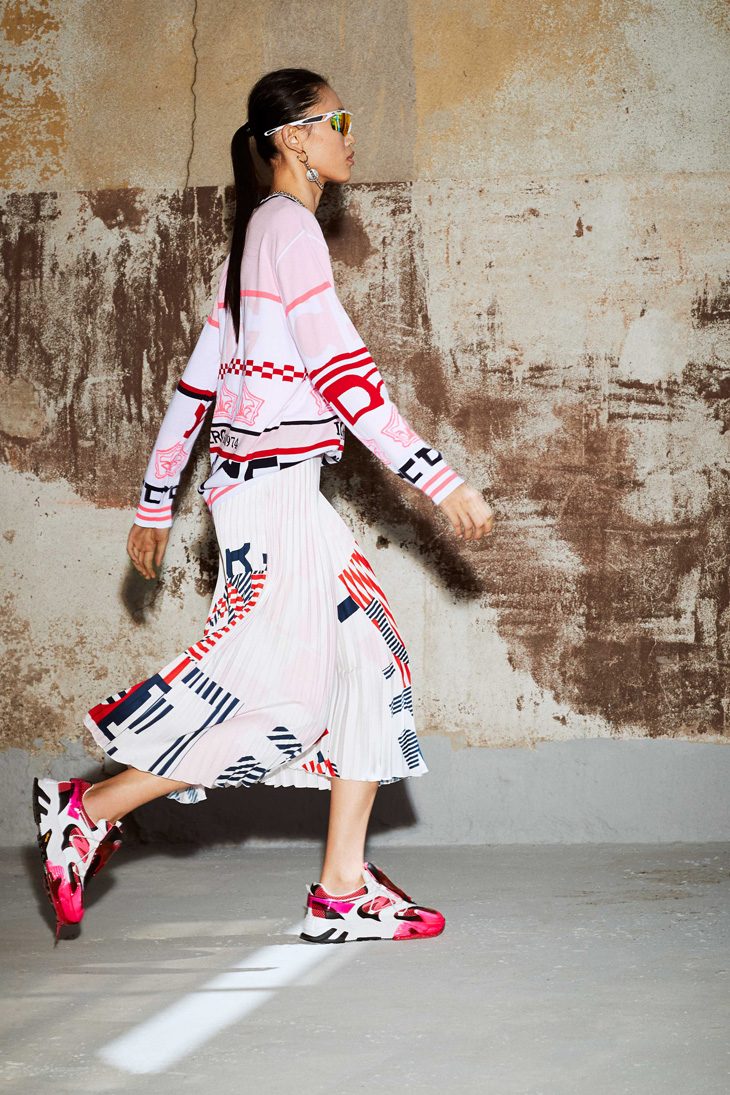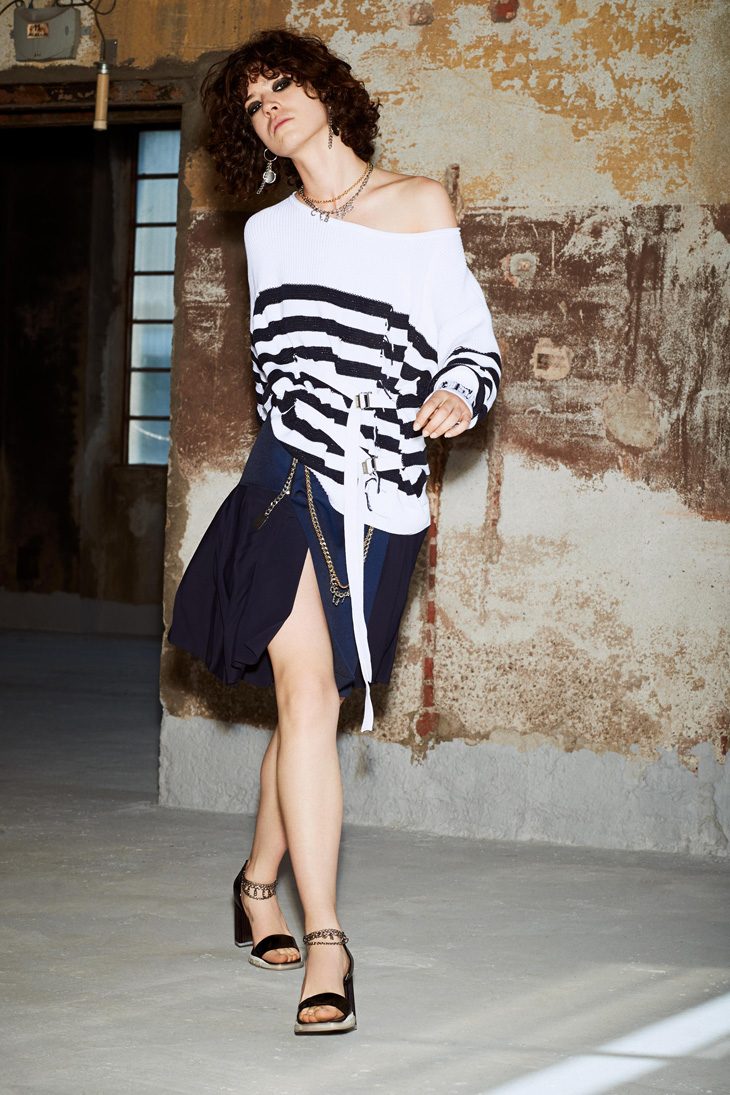 The Breton (a unisex classic is stolen from the French) has its stripes slashed and bound and yet remains glamourous via soft handled Italian yarns. Technically intricate logo spliced dresses and knits softly shout your arrival.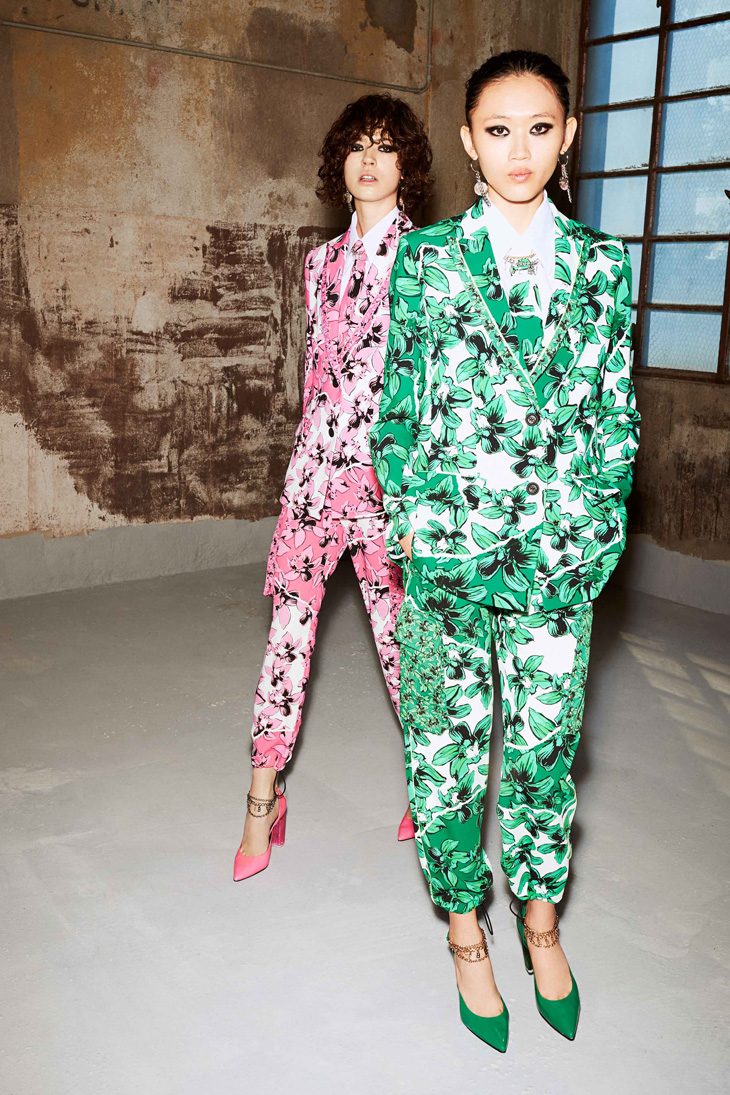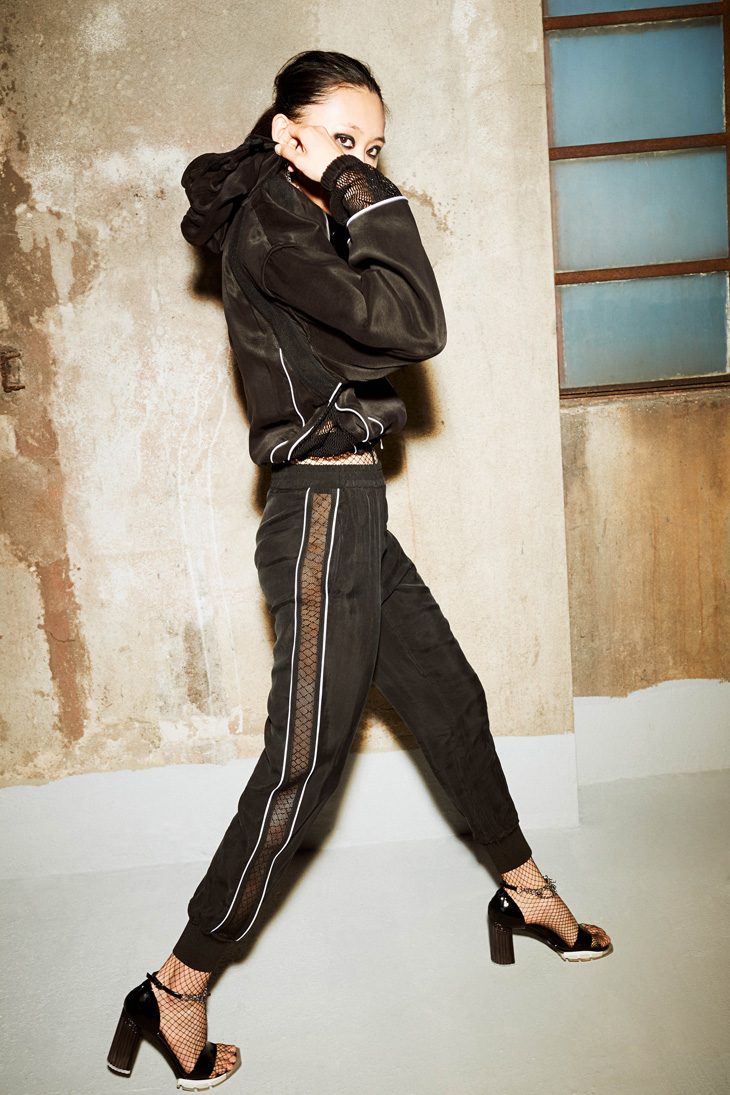 Black net is used in skirts and dresses worn with track pants and zip jackets. Named "gothleisure" it's a sophisticated nod to goths and punks. This woman dresses in head to toe black but pairs revealing sheer net vests with strict tailoring or a grown up satin Mickey with net side stripe short-shorts. Both looks accessorised with tough ankle-chain heels."
Images courtesy of © The Lobby London / ICEBERG