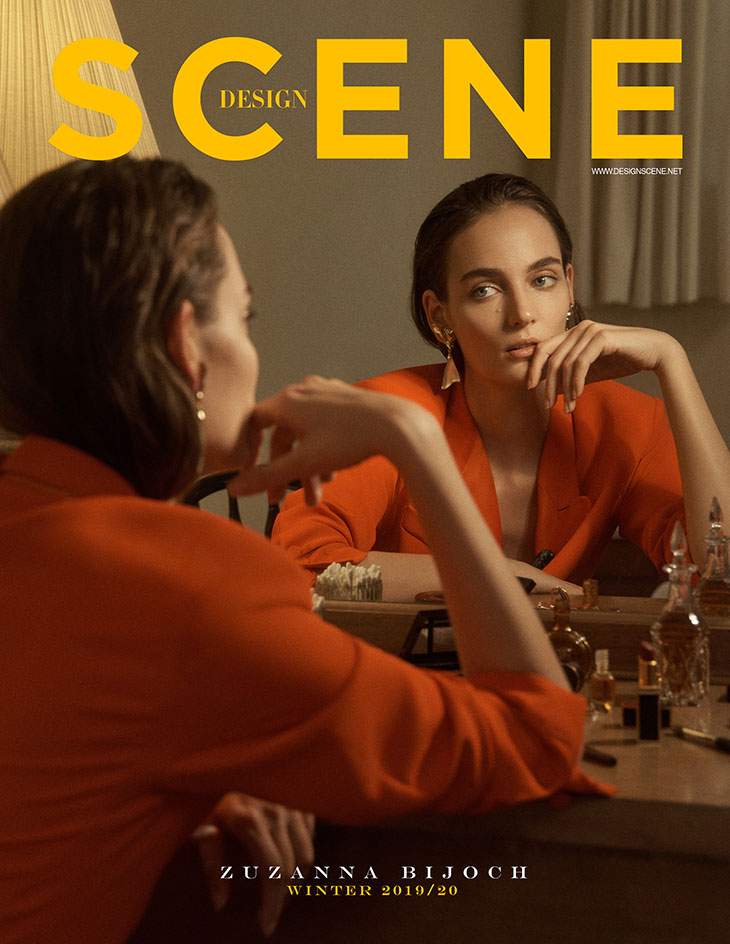 DESIGN SCENE Winter 2019.20 issue is out now with cover stars ZUZANNA BIJOCH plus more than 100 pages of latest fashion editorials, essays and exclusive interviews.
Scroll down for more of the issue as well as the editor's letter from our Editor In Chief Zarko Davinic: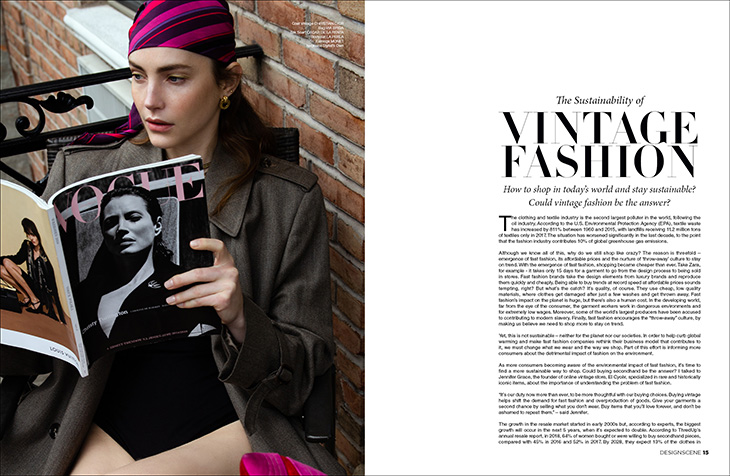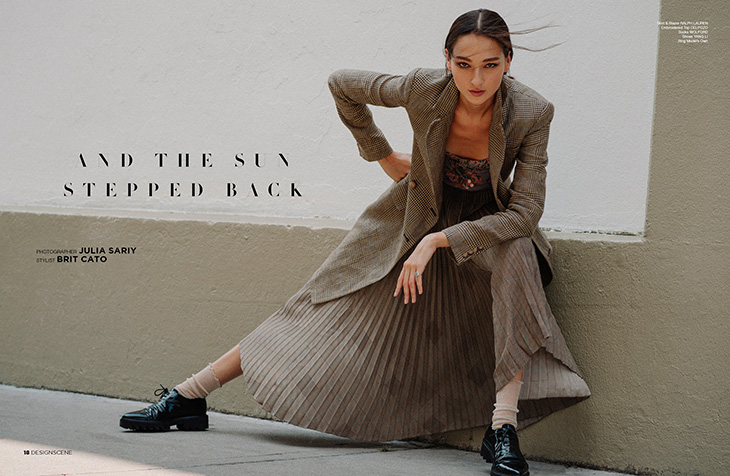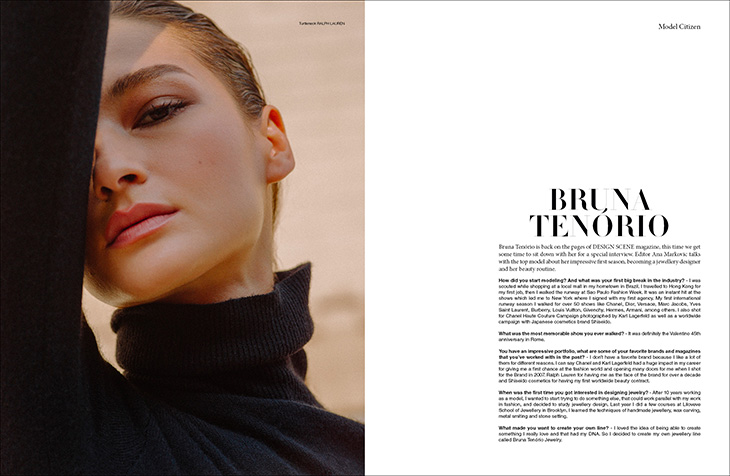 Welcome to the Winter 2019.20 issue of DESIGN SCENE magazine, which simply said stands between the two decades with a slew of new stories to tell. Once again our focus was assembling an issue filled with stunning fashion editorials, inspiring writing, and eye-catching photography. One of the pleasures of editing Design Scene magazine since issue one, and believe it or not this is our 33rd issue, is our luck to encompass photography and art as a translation of the latest style and trends.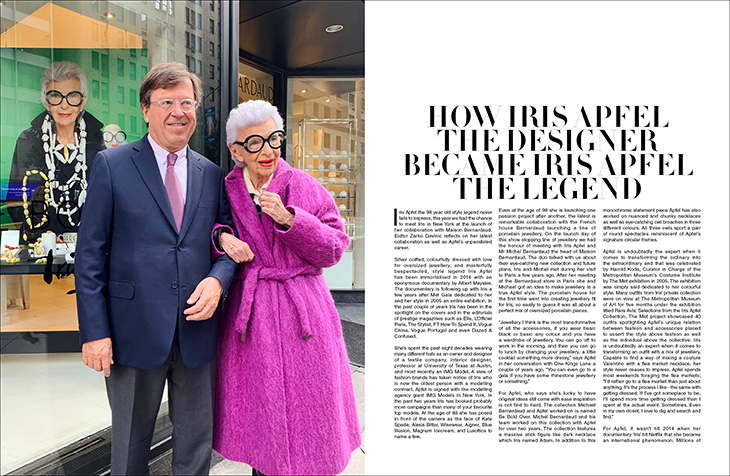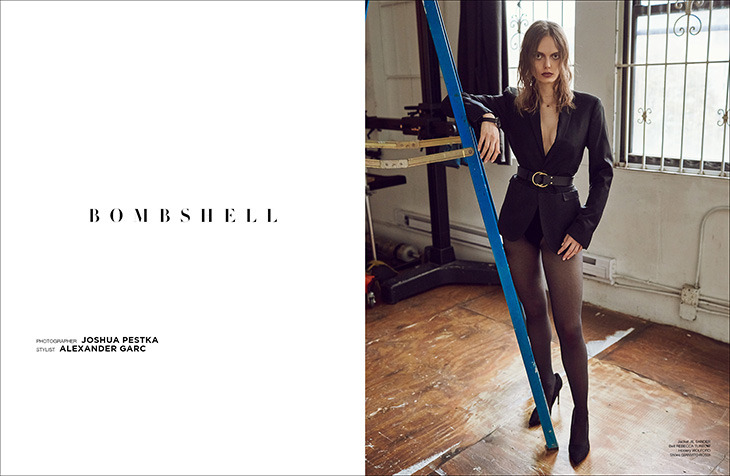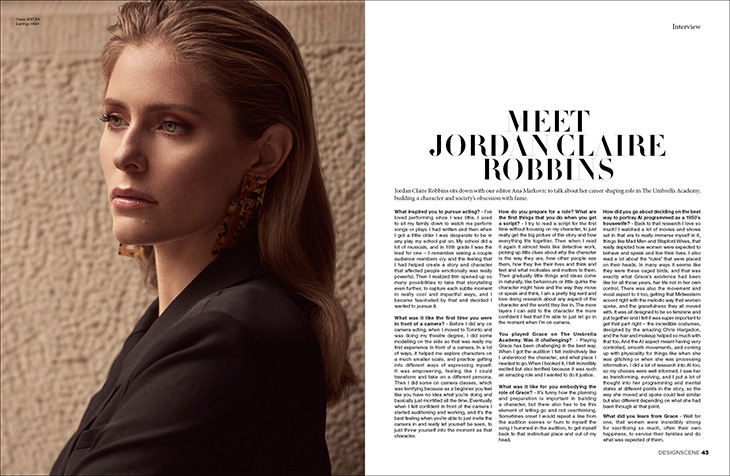 This season as always, we remain true to our endless hunt for new talent, we sat down for an interview with Makeup guru to the stars Daniel Chinchilla, known for his work with Ariana Grande among other, as well as rising star Annahstasia who balances her modelling and music career. Another inspiring interview came this time from our conversation with the promising actress Jordan Claire Robbins, who shared with our Ana Markovic: "Women were incredibly strong for sacrificing so much, often their own happiness, to service their families and do what was expected of them. Women still do that, but I'm grateful that I am in a time when women are starting to feel more empowered and heard". While Brazilian top model Bruna Tenório is back on our pages with another stunning editorial, this time we used the occasion to talk with Bruna about her career as well as the start of her very own jewellery collection.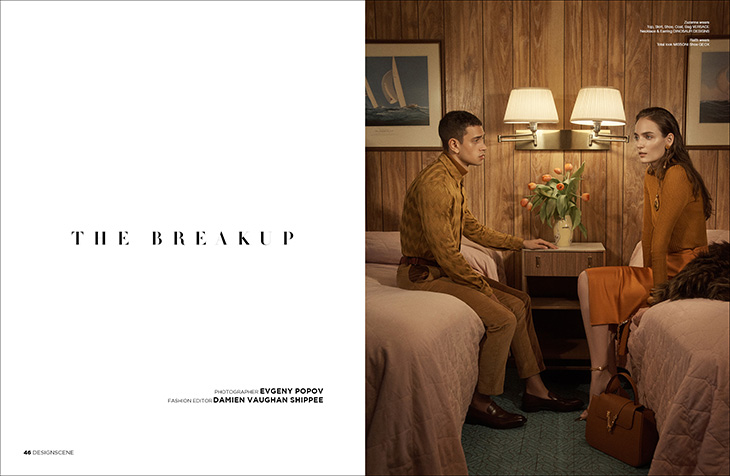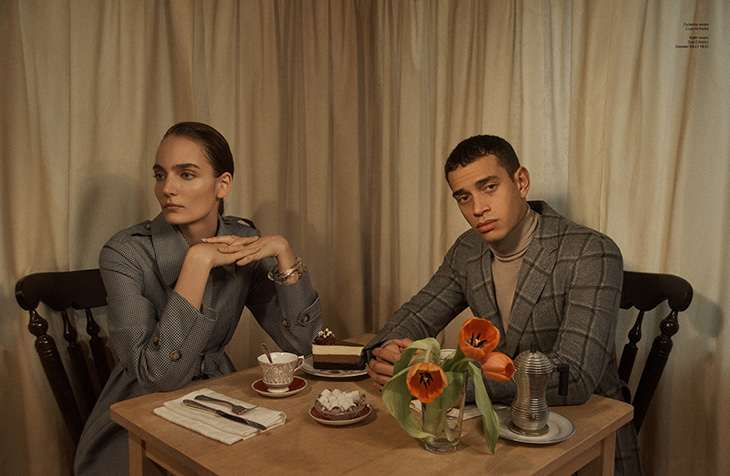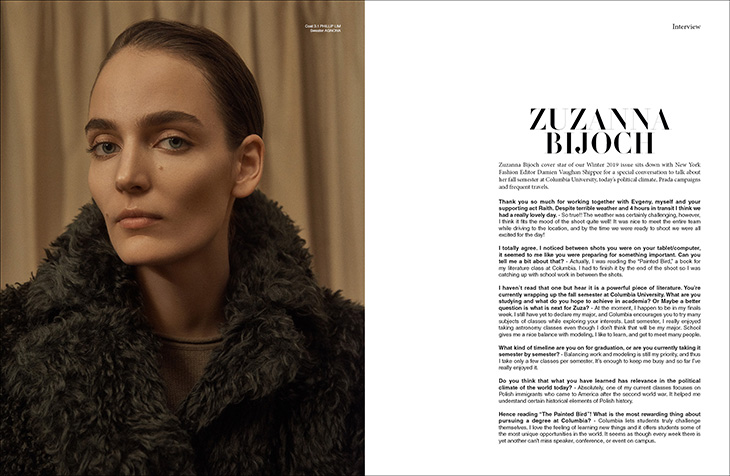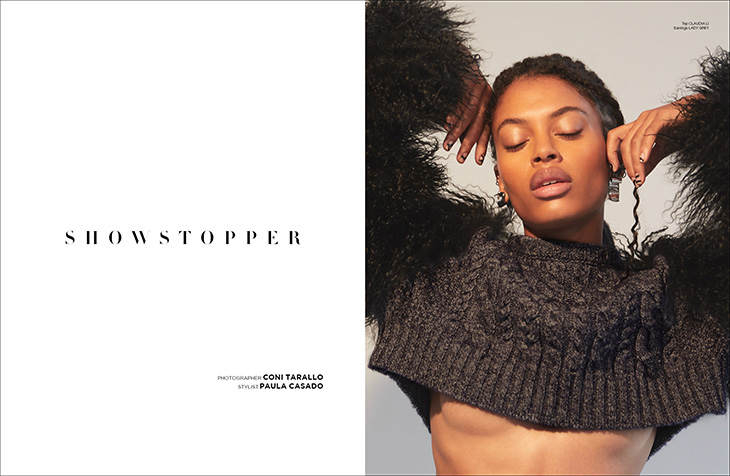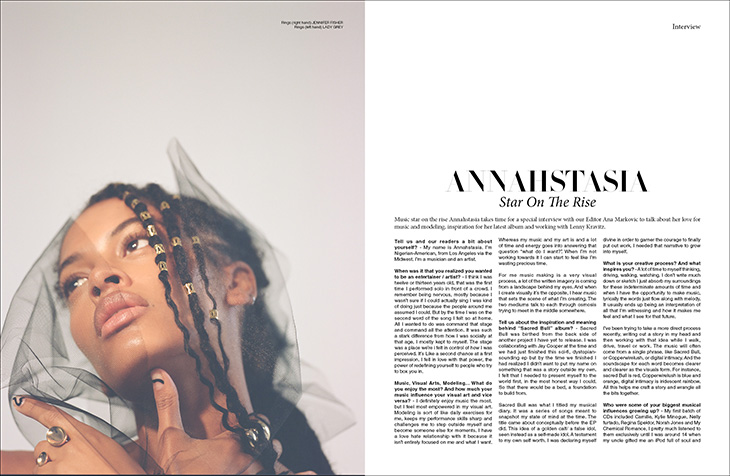 Our cover star this month, Zuzanna Bijoch, is one of the most successful Polish models to date and an inspiring role model. We teamed up with Zuzanna for a shoot by photographer Evgeny Popov with styling from our New York Editor Damien Vaughan Shippee. Zuzanna who's now also a student at Columbia university shared in her conversation with Damien: "Balancing work and modeling is still my priority, and thus I take only a few classes per semester. It's enough to keep me busy and so far I've really enjoyed it."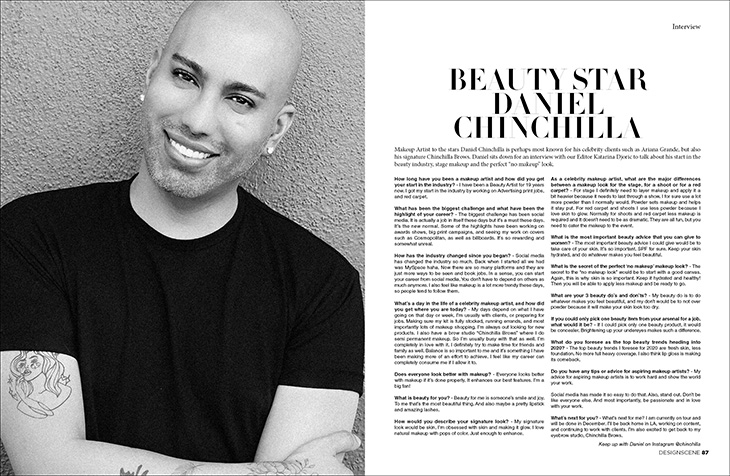 As always, in addition to the creative escapism and imagination of our fashion stories, this season contributed by Julia Sariy, Joshua Pestka, Evgeny Popov, Coni Tarallo, Carlyle Routh, Yuki Tseng & Joseph Paradiso and Fabio Leidi, we also focused on fashion industry's burning topics. Editor Katarina Djoric had a task of discussing two difficult subjects. Firstly Katarina investigated the still raging sexism both in the fashion as well as other industries, as well as the myth and the business behind vintage clothing.
I myself had a chance to write about the ever inspiring Iris Apfel, after DESIGN SCENE team managed to meet her during a promo event in New York.
Finally, it is funny to say DESIGN SCENE founded in 2007 is now entering it's 3rd decade, while with 33 issues under our belt we still feel like every issue is a new beginning. That said, all of this makes my colleagues and I feel incredibly fortunate to have such a wonderfully inspiring group of readers. I truly hope DESIGN SCENE and our sister magazines continue to live up to your expectations and high standards, but also to standards set by previous generations of our talented contributors.
Contributing Photographers Marcelina Sowa, Julia Sariy, Joshua Pestka, Kyle Kirkwood, Evgeny Popov, Coni Tarallo, Carlyle Routh, Sinem Yazici, Yuki Tseng & Joseph Paradiso, Fabio Leidi
Contributing Stylists Milena Majewska, Brit Cato, Alexander Garc, Julia Debartolo, Damien Vaughan Shippee, Paula Casado, Tatiana Cinquino, Jess Mederos