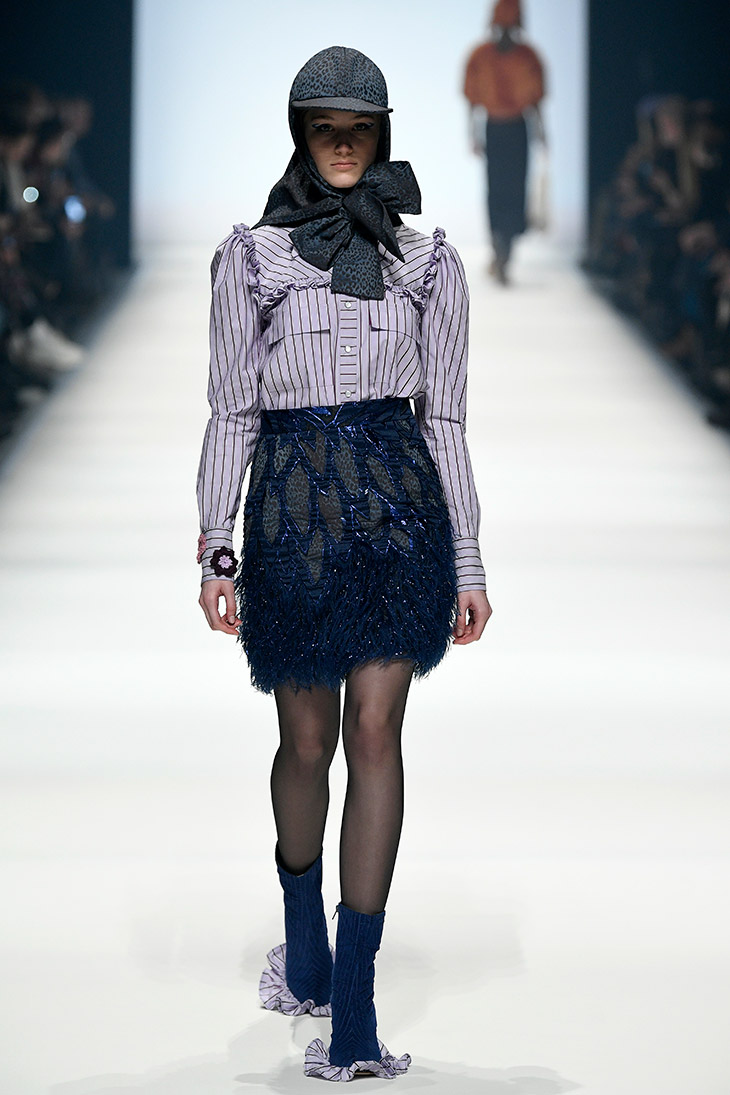 German designer Danny Reinke presented his Autumn Winter 2020 Prêt-à-Couture line titled "Faded Blossom" on the 14th of January 2020. For this collection, he took his inspiration from the fall of Edith Bouvier Beale, better known as "Little Edie", who lived from 1917 – 2002. Some background knowledge about the American socialite, who worked as a fashion model and cabaret performer: "Little Edie" grew up in a priviliged family or, to say it more precisely, she was even the first cousin of Jacqueline Onassis and Lee Bouvier Radziwill. She then started a career as a successful fashion model and dated some well-known men. However, her life led to eclectic isolation. You can clearly see these melancholic influences when observing the designers' creations. Fascinating on the one hand, rather gloomy on the other…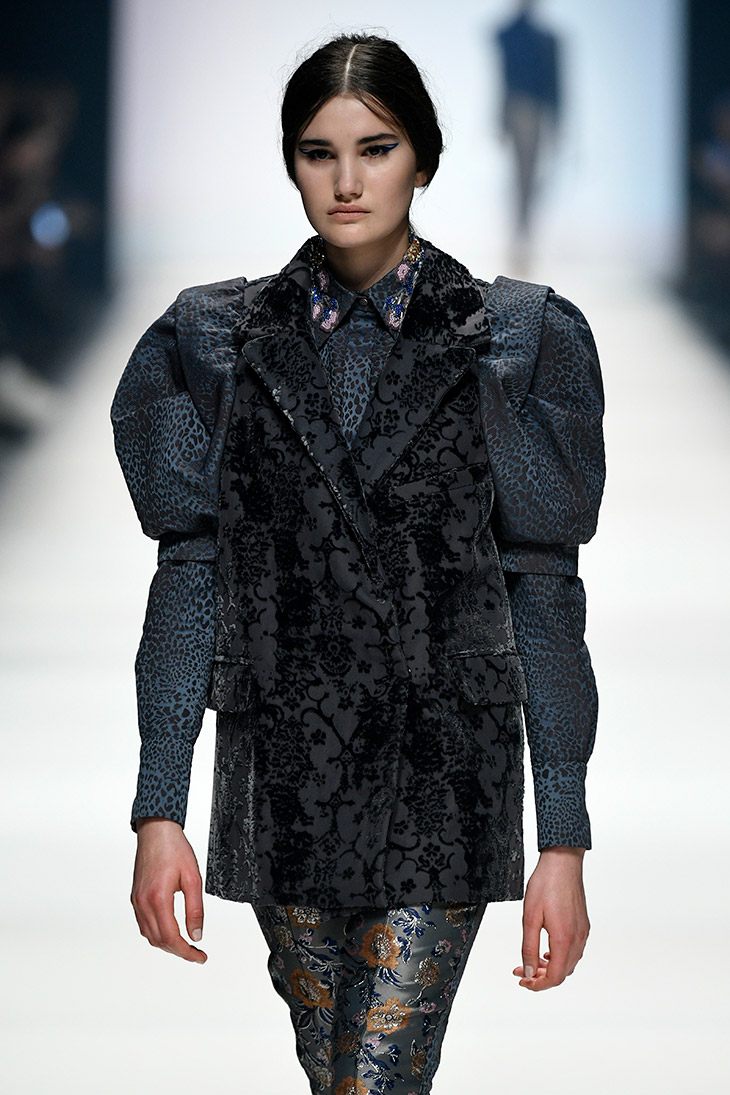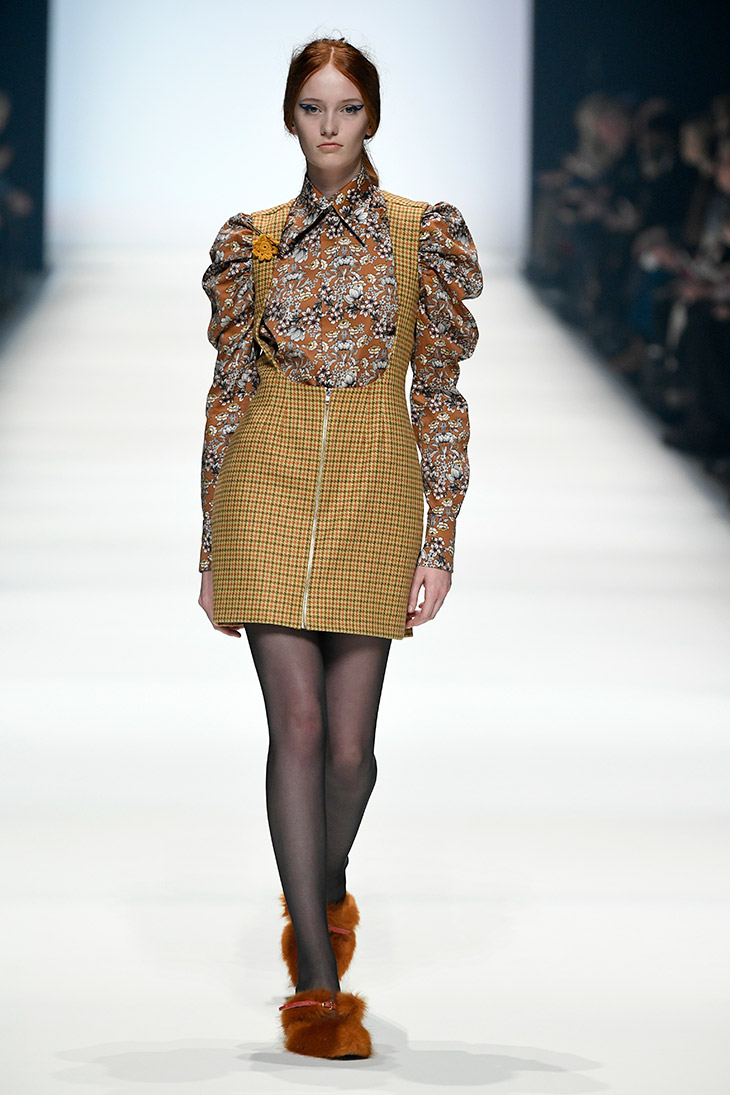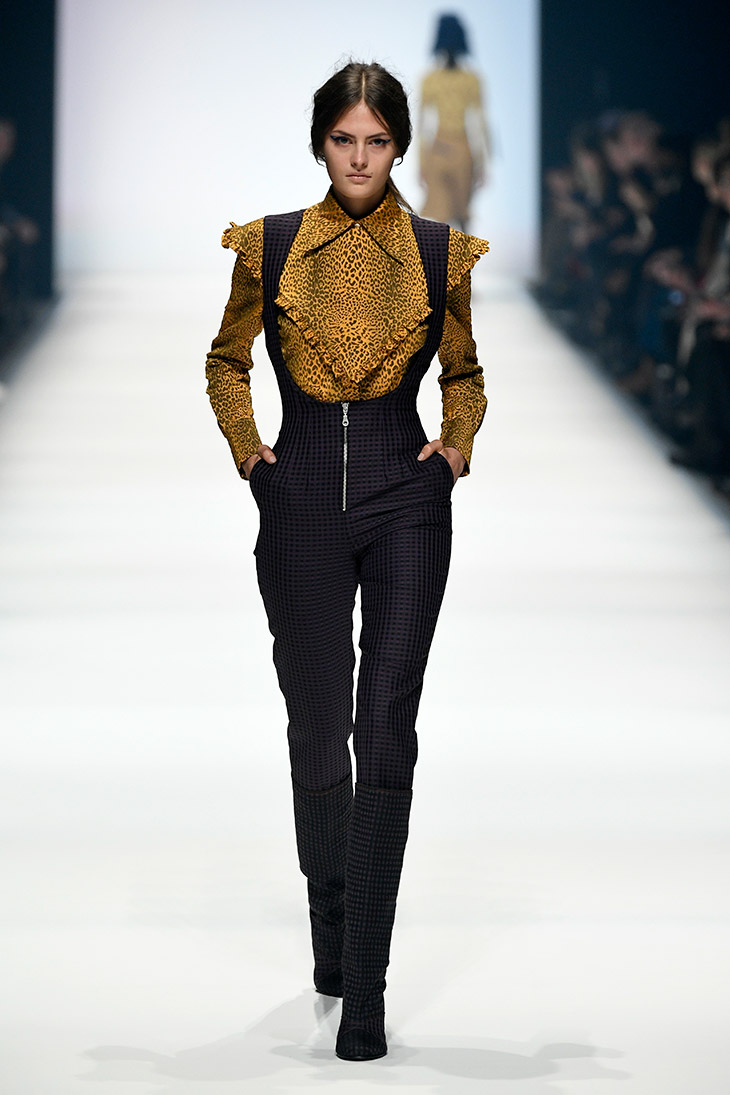 The color palette expresses the vibrant, lively stages of her life: it is changing from orange and mustard yellow into blues and purples, and therefore a bleak harmony in her excess is created. Just imagine living your life in its richest nuances…what is incredibly interesting to observe is the vivid play with various patterns: animal prints and florals definitely deserve devotion, they do, on top of that, create a freshness and a life force that keeps blooming….it makes you dream of living life in all its facets and multifarious colors.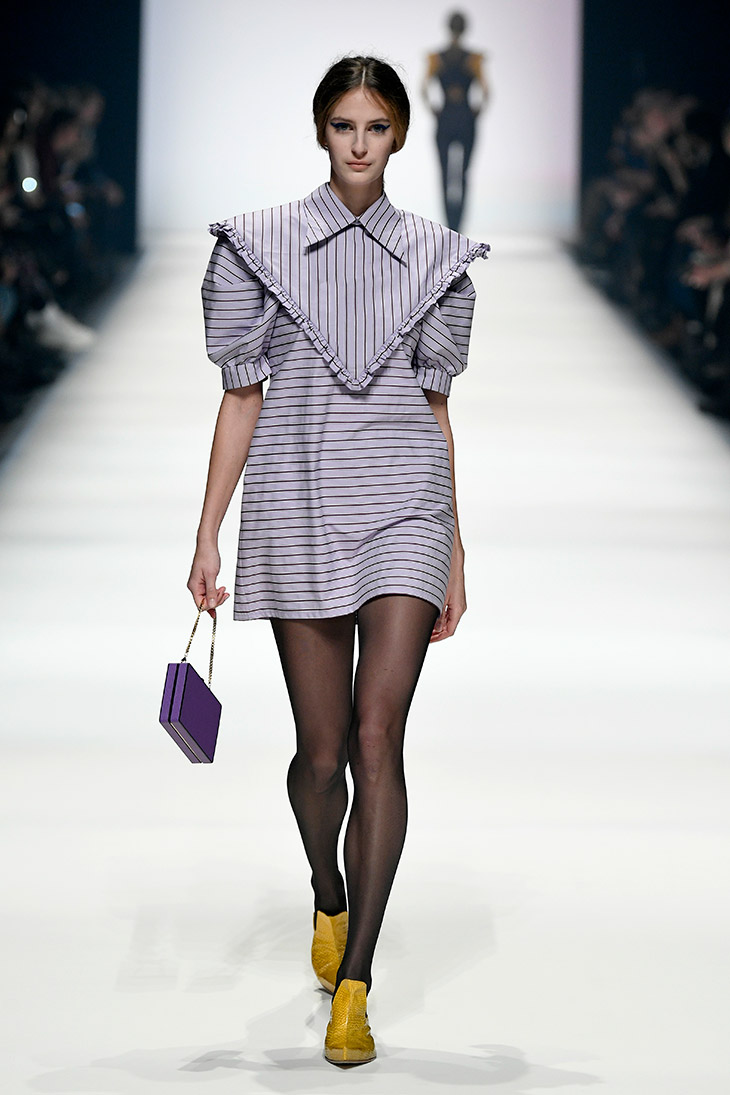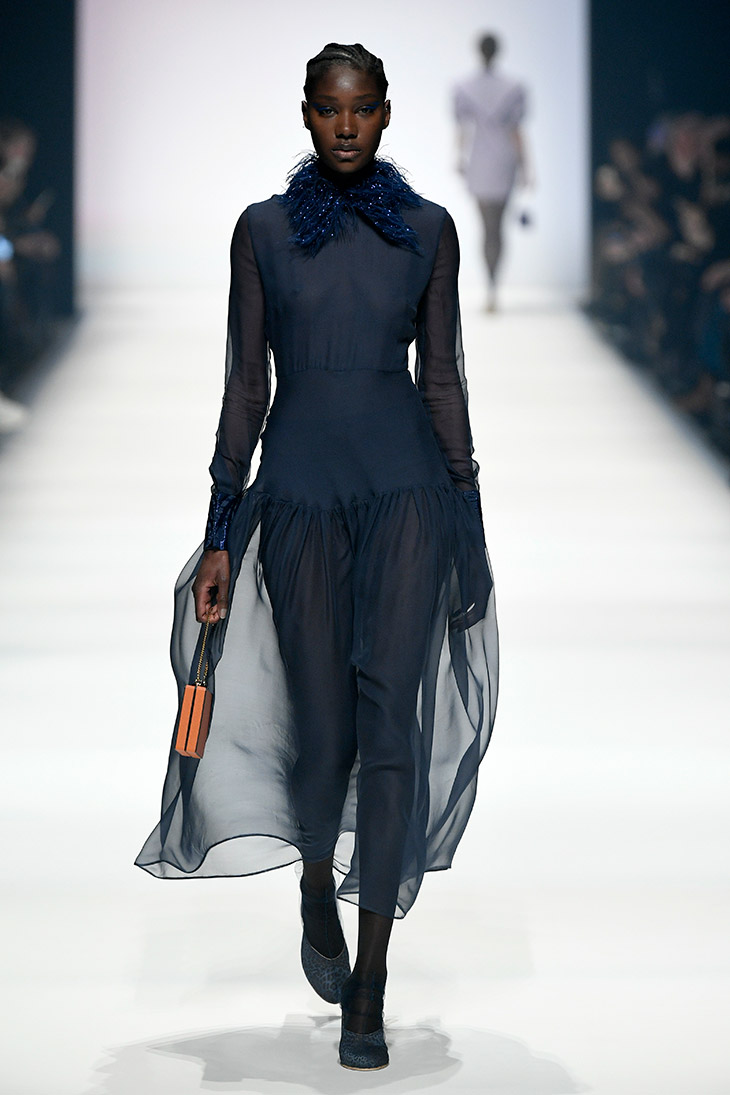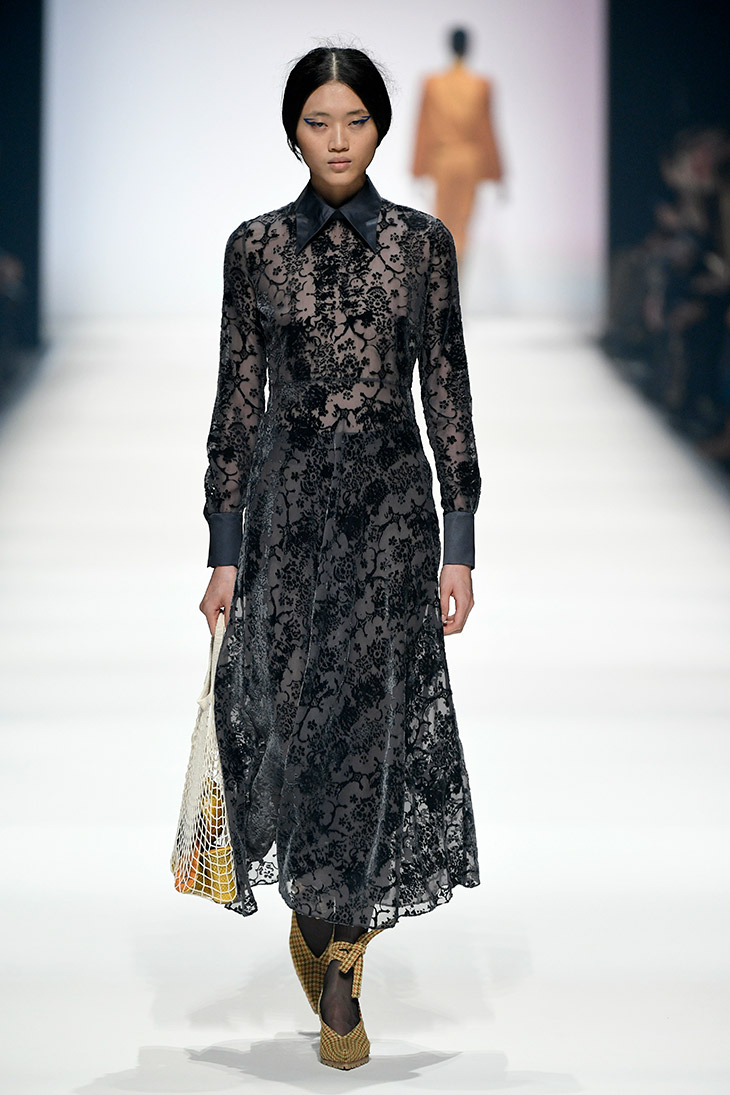 Being significant for this range are statement design elements, such as fancy puff pleat sleeves. Exactly these factors embody the youthfulness of Little Edies' best years. So feminine, so blithe, so free. On the other hand, graphic checked fabrics bring us back to reality: they build a noteworthy contrast, epitomizing the theme of loss.
What else stays in mind? Certainly the very special detail- awareness of this range, such as pearl embroideries, tulle that is often paired with a lot of volume and floral patterns that remind us of the bygone opulence of better days.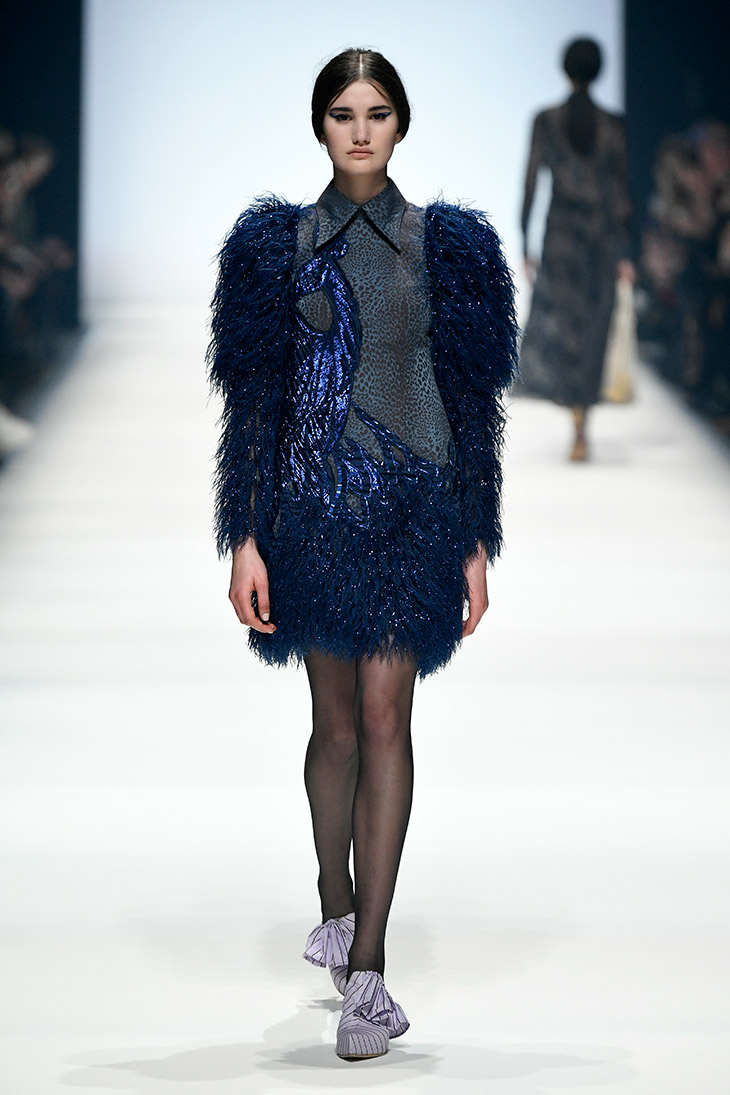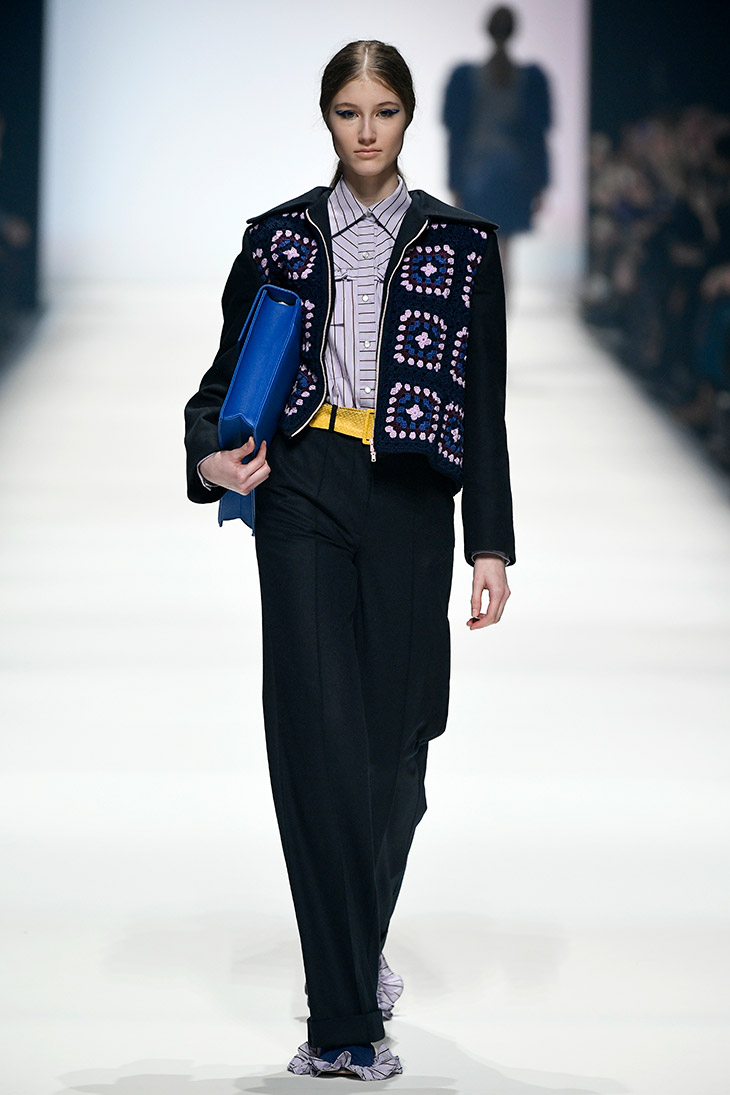 Shoes by Dutch label Skua round off these lavish looks. Worth of mentioning is also the facts the garments were all handmade in his studio in Berlin, underlining a responsible method of production.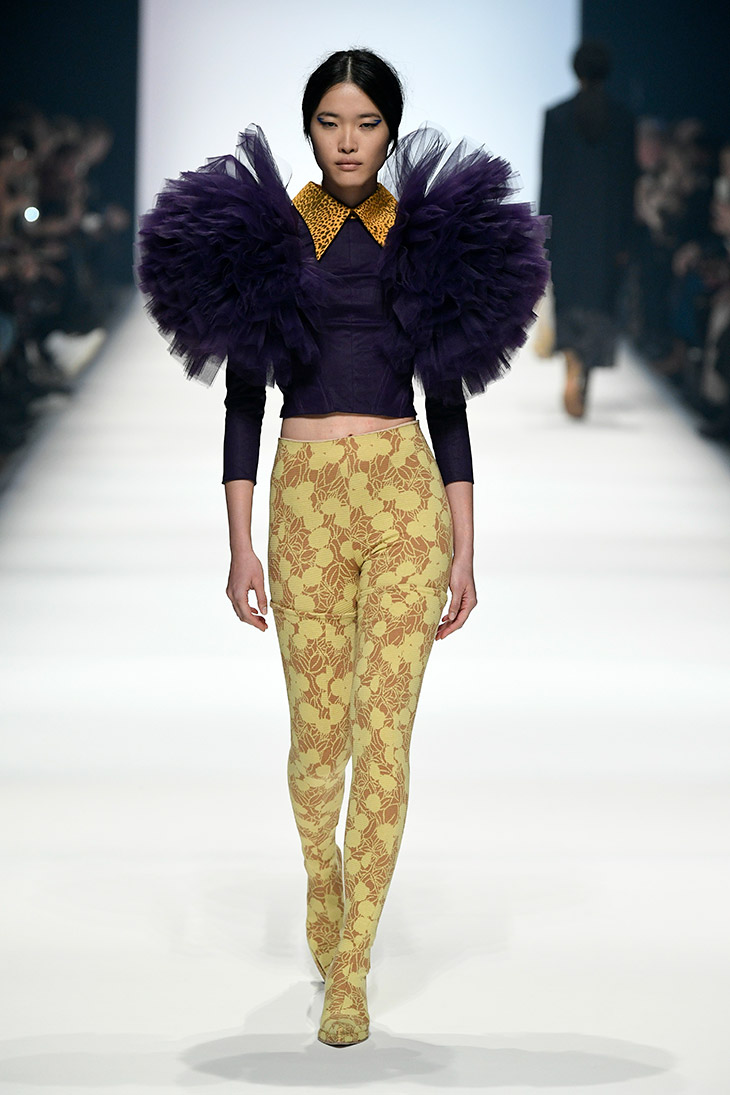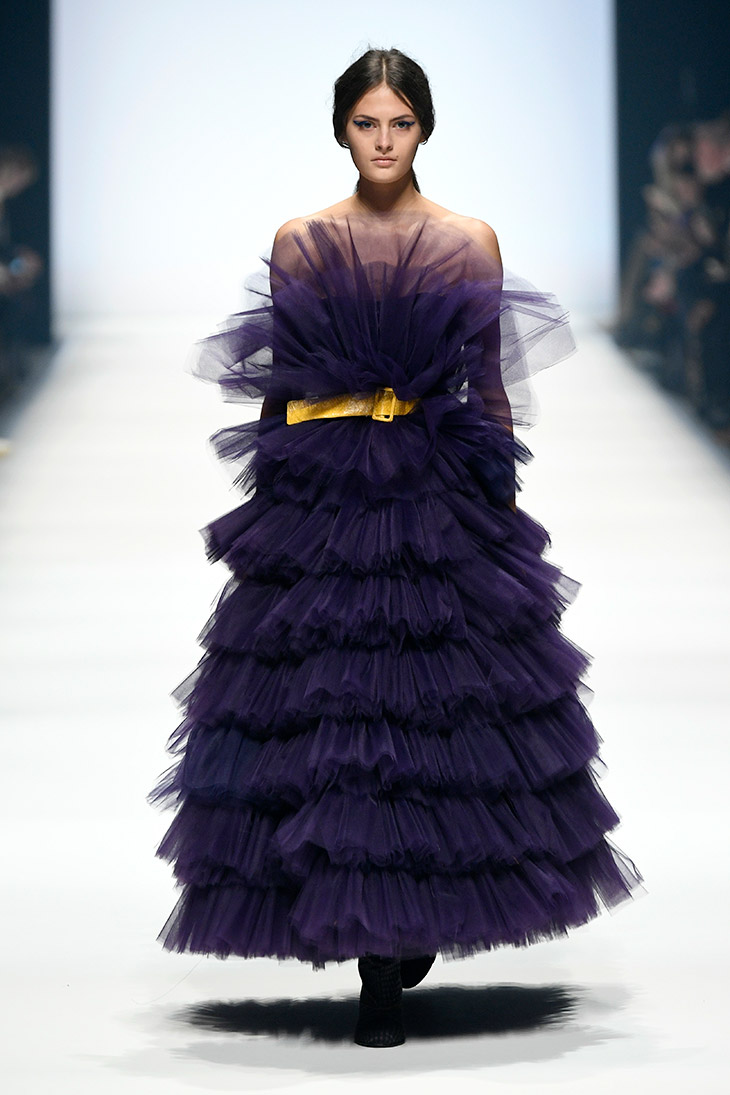 Photos courtesy of © Danny Reinke
Review by Sussan Zeck for D'SCENE Magazine